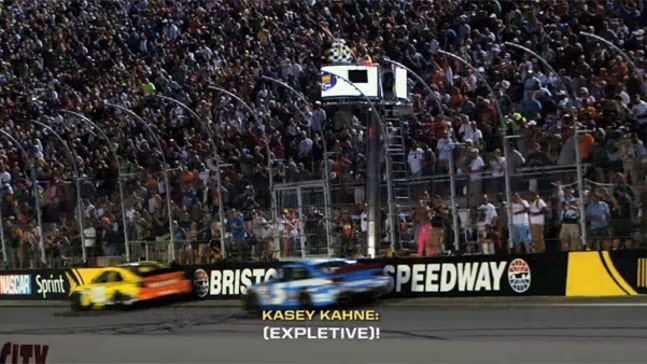 In-Car Audio: Bristol Brings Out The Best (Or Worst)
Updated
Mar. 4, 2020 1:55 p.m. ET

Bristol Motor Speedway is known for tight racing and hot tempers, both of which make for great in-car audio. With that in mind, it's time for another edition of NASCAR Race Hub's "Radioactive". 
Josh Wise was mad at Kurt Busch. Kyle Busch was mad at his steering wheel. And Denny Hamlin had some choice words for the No. 55. 
After a furious, final-lap battle with Matt Kenseth (and 2nd-place finish), Kasey Kahne had just one thing to say. Spoiler alert: It wasn't very nice.
Let's get "Radioactive"!
---