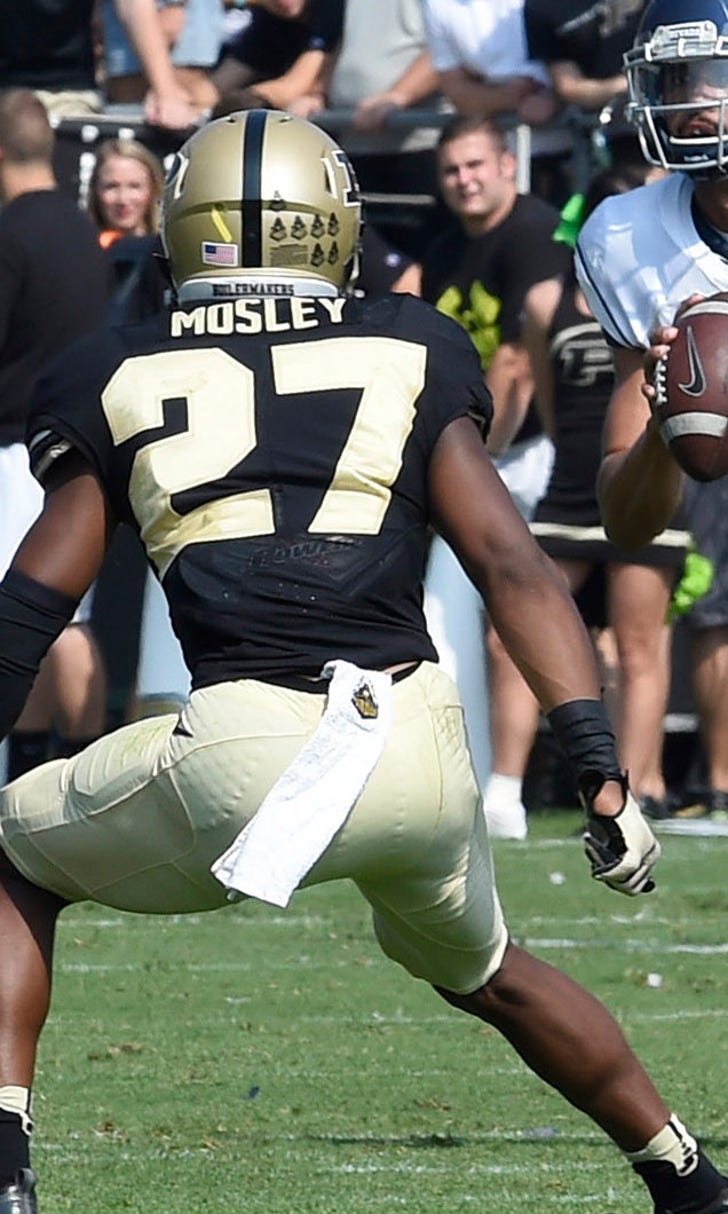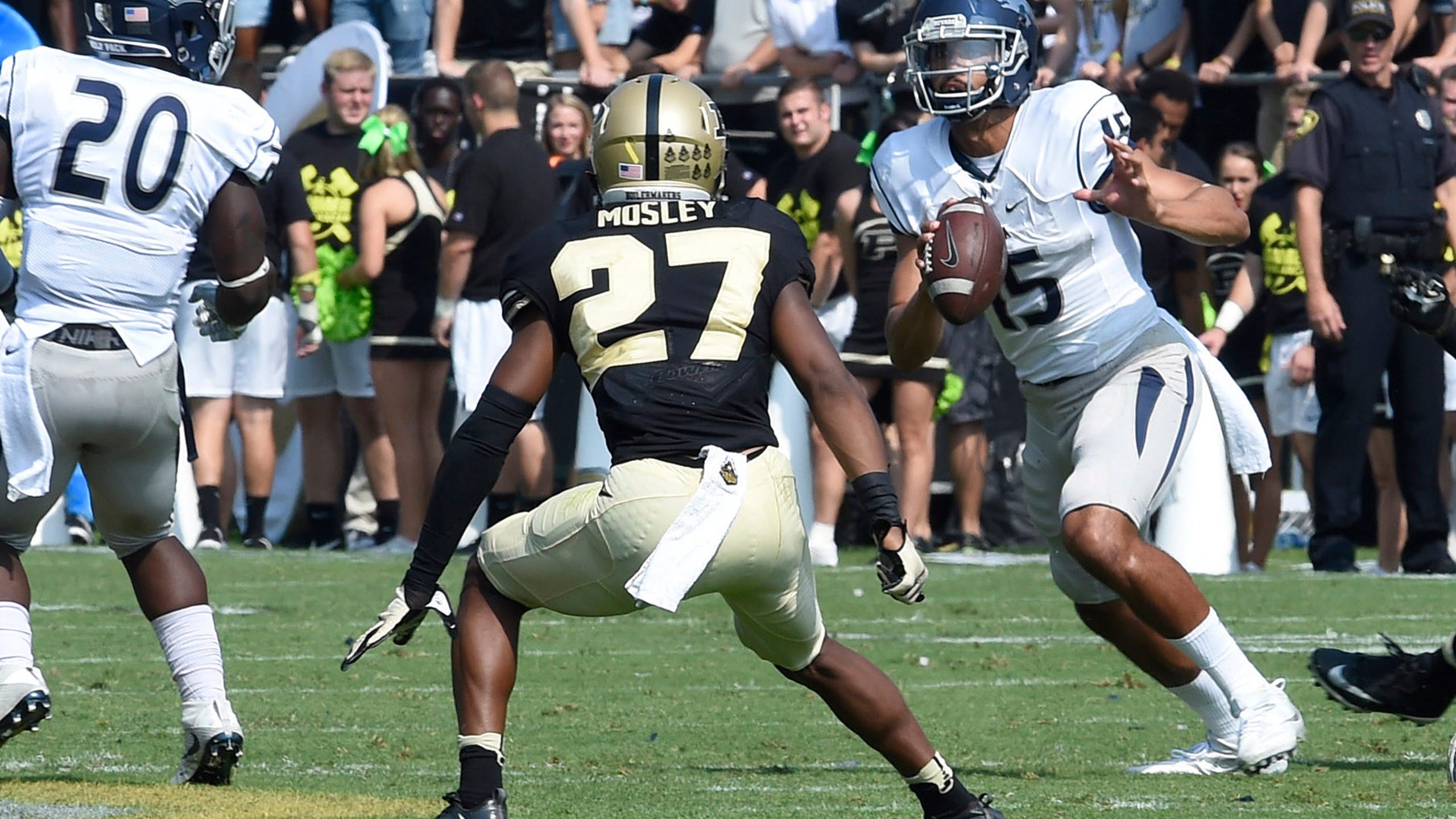 Improved (and healthy) defense helping Purdue enjoy a 2-1 start
BY foxsports • September 27, 2016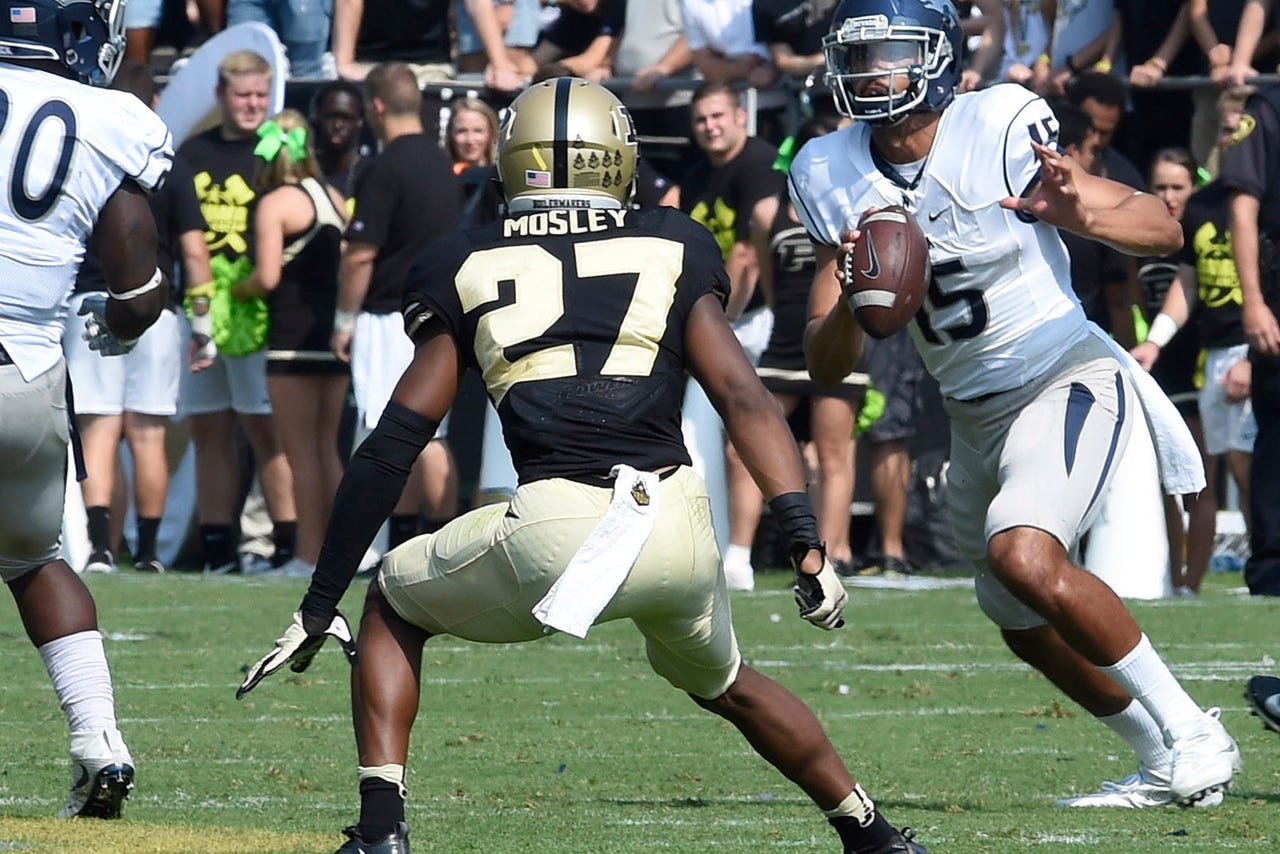 WEST LAFAYETTE, Ind. -- From time to time, statistics will contradict results.
Heading into Saturday's Big Ten Conference opener at Maryland (3-0), Purdue is last in conference turnover margin at minus-6 and is last in opponents' third-down conversion success, allowing 57.1 percent.
But if the Boilermakers defeat Maryland, they will have won consecutive games for the first time since 2012. And they would be 3-1 for the first time under coach Darrell Hazell, now 8-31 in his fourth season at Purdue.
View from the sidelines: College football cheerleaders 2016.
A key to being 2-1 is finally having defensive starters Da'Wan Hunte, the team's most experienced cornerback, and defensive end Austin Larkin healthy. Each missed the season's first two games because of ankle sprains but returned for Saturday's 24-14, come-from-behind victory over Nevada.
Hunte had a team-best eight tackles, including one for loss, and Larkin had a big sack to kill a drive during a game in which the Boilermakers limited the Wolfpack to 33 rushes for 68 yards, including five sacks of quarterback Tyler Stewart.
"Obviously, we'll have to keep emphasizing the turnovers, but our guys know that and are working extremely hard to make sure we eliminate the bad parts of our game," Hazell said Tuesday. "It absolutely helped us getting those two defensive starters back, especially on the edge, where we were able to put them in one-on-one situations and let them make plays."
Stewart noticed an improved Purdue defense from what he saw on film, a defense that had not included Hunte or Larkin in the Boilermakers' first two games.
"I felt like they just played their game," Stewart said. "They executed their basic defense."
Purdue defensive end Evan Panfil, who had five tackles, including four for loss, against Nevada, said the Boilermakers finally are at full strength.
"We're doing a good job shedding blocks, knocking our man back and getting penetration," Panfil said.
If the Boilermakers are to win a second in a row for the first time for Hazell, they will need to contain a Maryland running game that is averaging 266.7 yards per game, second in the Big Ten to Ohio State's 306 yards.
NOTES: For the second consecutive game, Purdue will be without starting offensive tackles Matt McCann (sprained ankle) and Martesse Patterson (personal issues). Junior Jalen Neal will start in place of Patterson at left tackle, and fifth-year senior Cameron Cermin will start at right tackle in place of McCann ... Hazell, who enjoys history and politics, got home Monday night in time to watch the final 45 minutes of the presidential debate. "I think it's interesting to see (Hillary Clinton and Donald Trump) go back and forth," Hazell said. "It will be an exciting next couple of months." Hazell declined to say which candidate he supports.
---
---