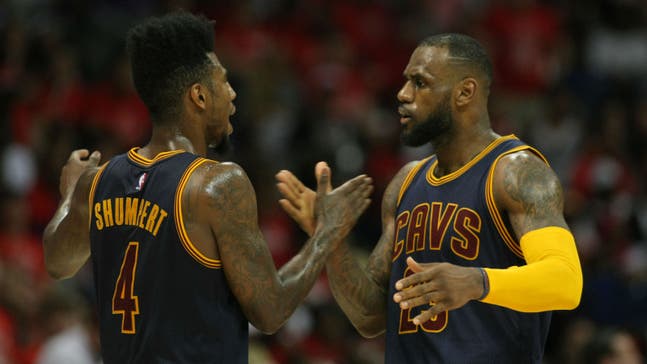 Iman Shumpert helps Cleveland avoid potential 'curse'
Published
May. 27, 2015 2:39 p.m. ET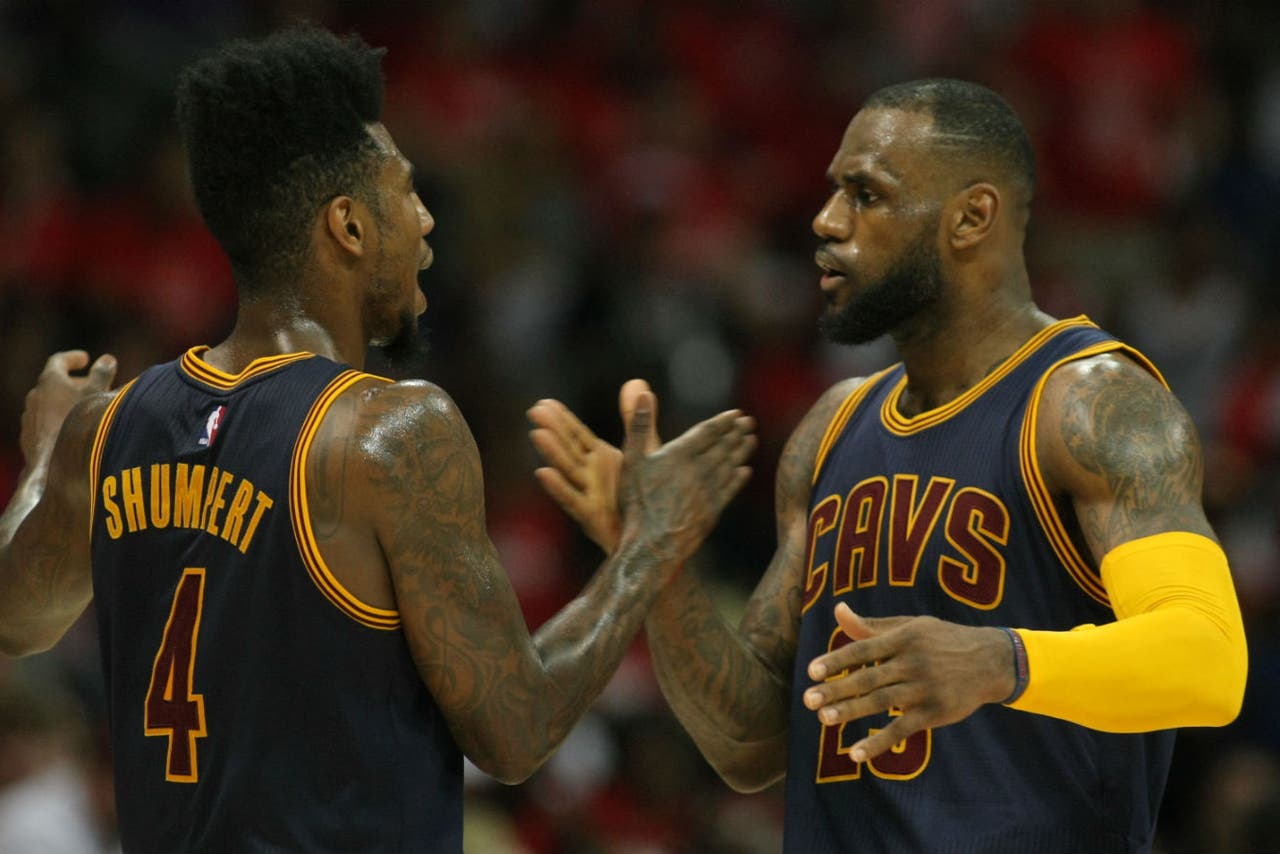 Iman Shumpert may be the NBA Finals MVP before the NBA Finals have even begun.
Why you ask?
After rapper Lil B, who some say has foretold trouble for NBA stars, delivered a stern message to a group of Cavs stars in response to a celebration video posted to Instagram by JR Smith:
Shumpert saw the ominous tweet, and took to social media to quell the simmering B. 
Sending a warning to lebron James Kyrie jr smith and iman shumpert yall stealing swag Lil B cooking dance what yall doing #warned - Lil B

— Lil B From The Pack (@LILBTHEBASEDGOD) May 27, 2015
Which Lil B recognized and appreciated as a sign of respect. 
At the center of the "controversies" is that "cooking hand motion" for which Lil B believes he has the rights.
@I_Am_Iman appreciate it brother I got you enough said GO CAVS - Lil B

— Lil B From The Pack (@LILBTHEBASEDGOD) May 27, 2015
Lil B's most recent apparent victim is Houston's James Harden, who was unable to get up a shot in the final seconds of a tight Game 2 of the Western Conference finals with Golden State.
In a recent interview, Lil B said:
"My supporters will always send me videos and say, "Oh, Harden's doing the cooking dance." He was really doing it a lot this year, and the Based God really told me -- as I channeled in to finally speak about it during these playoffs -- the Based God just gave me the go-ahead to speak on it. I am Lil B the Based God, but the Based God is perfect, and who I strive to be. He gave me the okay to say that about Harden, and the people really felt it."
Oklahoma City Thunder star Kevin Durant has also purportedly been subjected to the curse.
"After I cursed Kevin Durant last year, he became injured, and his team didn't even make it to the playoffs. He just hasn't been the same factor, you know?" Lil B said.
---
---