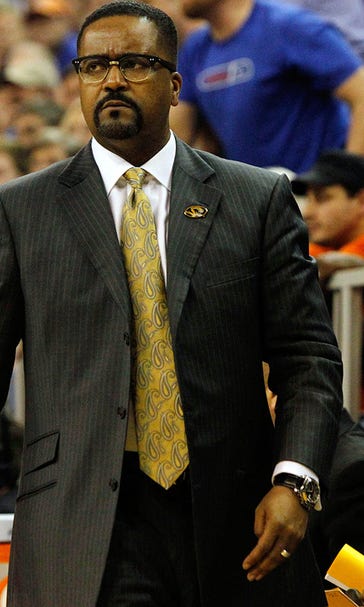 If Wikipedia is any indication, faith in Haith is dwindling
February 26, 2014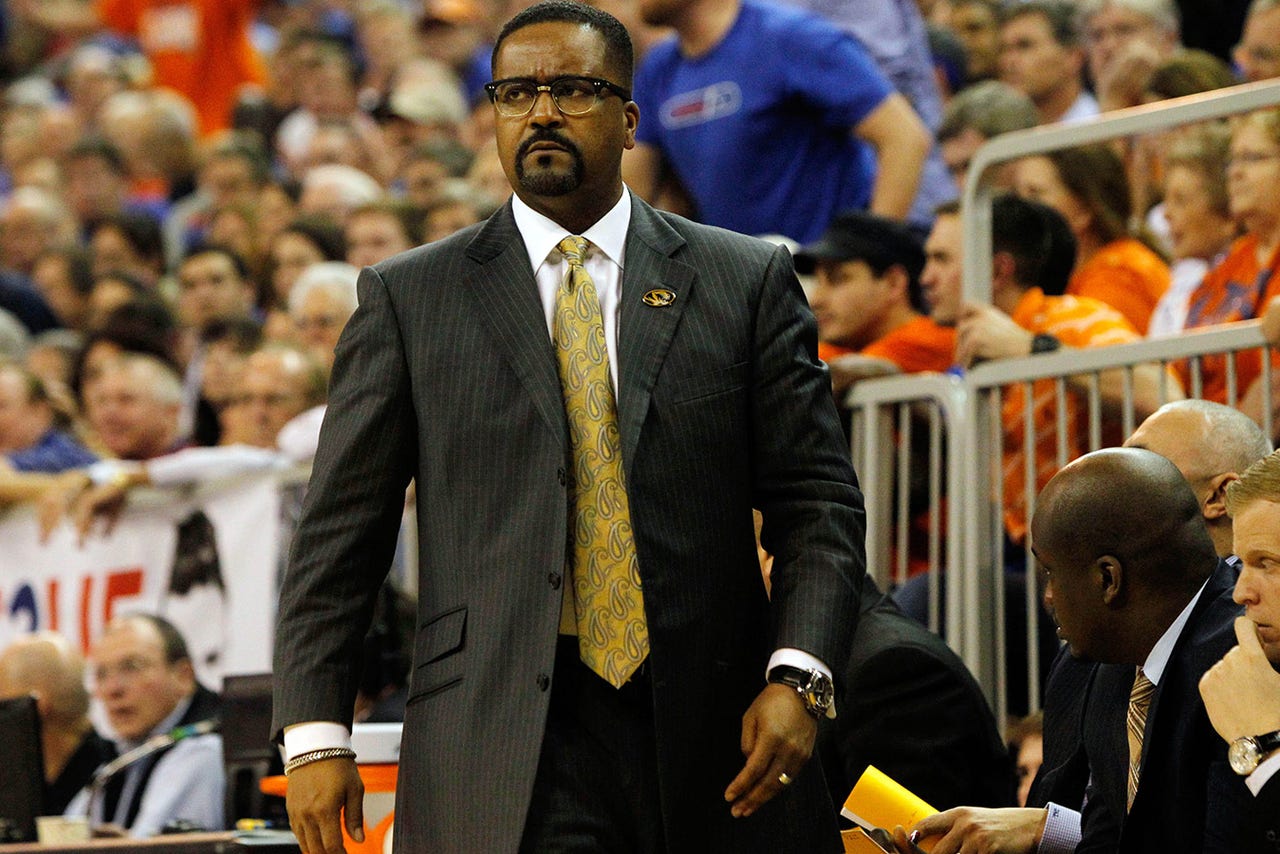 If one were to peruse Wikipedia for information on Missouri's Frank Haith, one might sense the natives are getting restless.
Amid the normal array of facts and figures on the Tigers' third-year basketball coach -- his birth date, early life and coaching background -- are a couple of editorial opinions that likely reflect some fans' reaction to Mizzou's troubled 2013-14 season.
After an embarrassing 71-56 beatdown at Georgia on Tuesday night, the Tigers are 19-9 overall, 7-8 in a rather uninspiring Southeastern Conference. They had been ranked in the Top 25 following a 12-1 non-conference start but now appear headed for a spot in the National Invitation Tournament. This, after one-and-done performances in the NCAA tournament in each of Haith's first two seasons in Columbia.
Check out the two highlighted sentences in Haith's Wikipedia entry below. We're guessing they weren't there a couple months ago.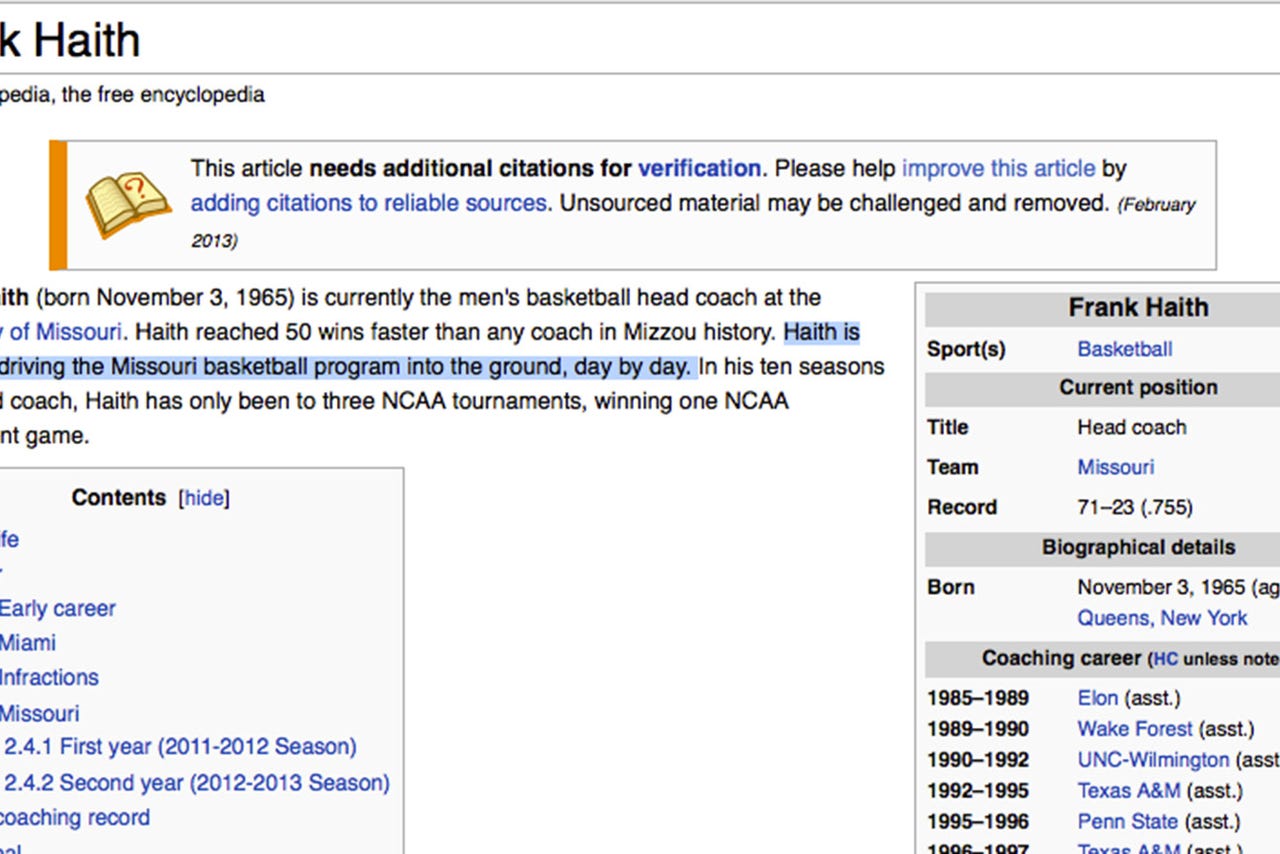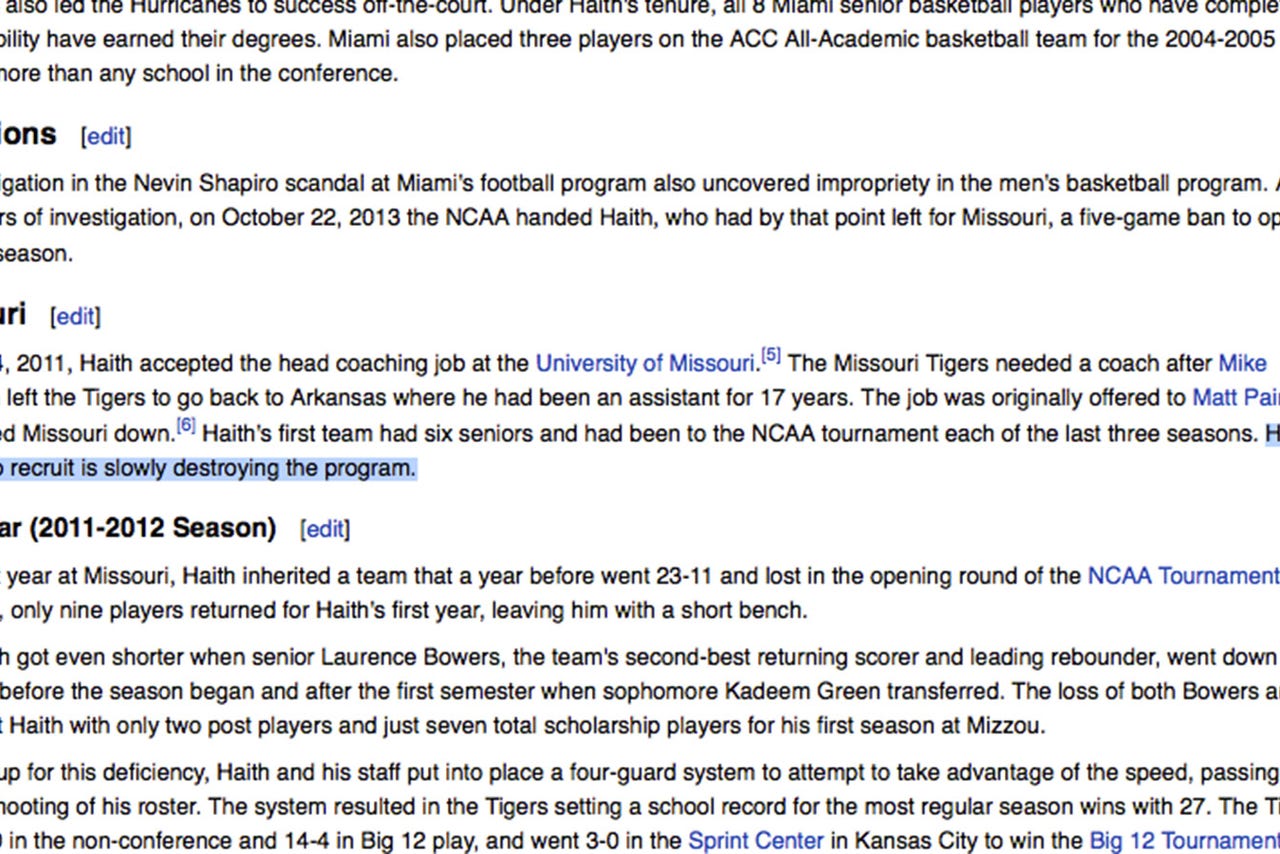 ---