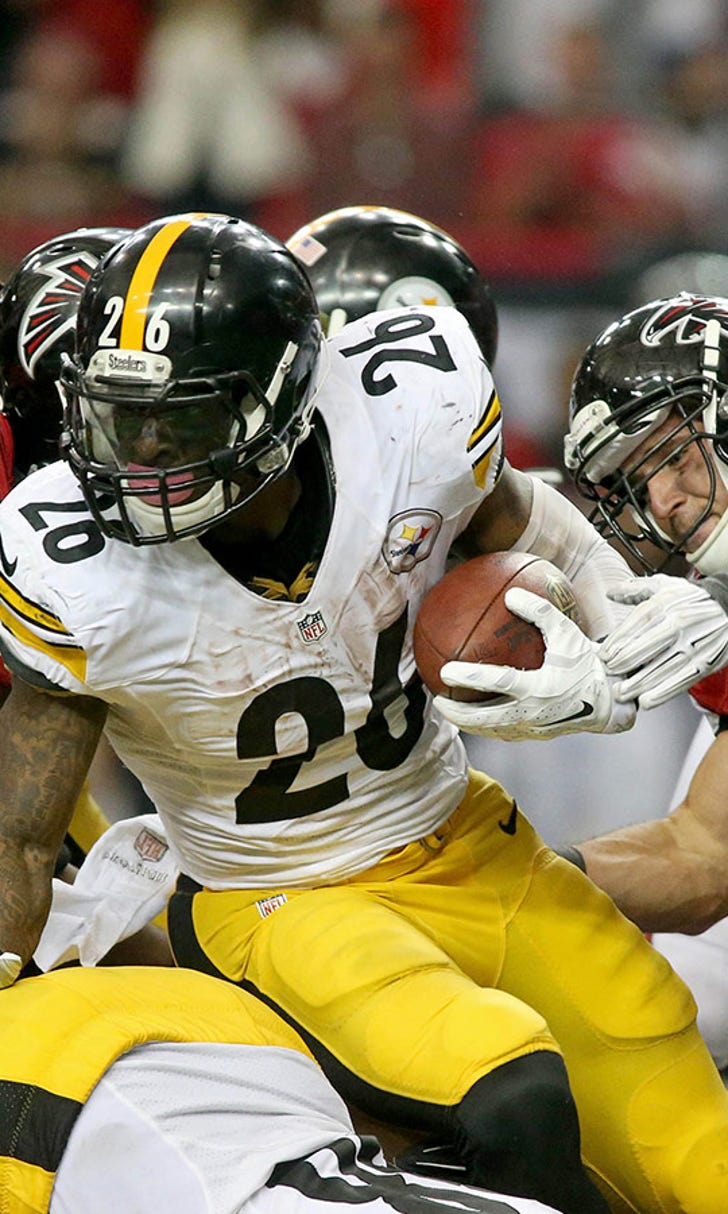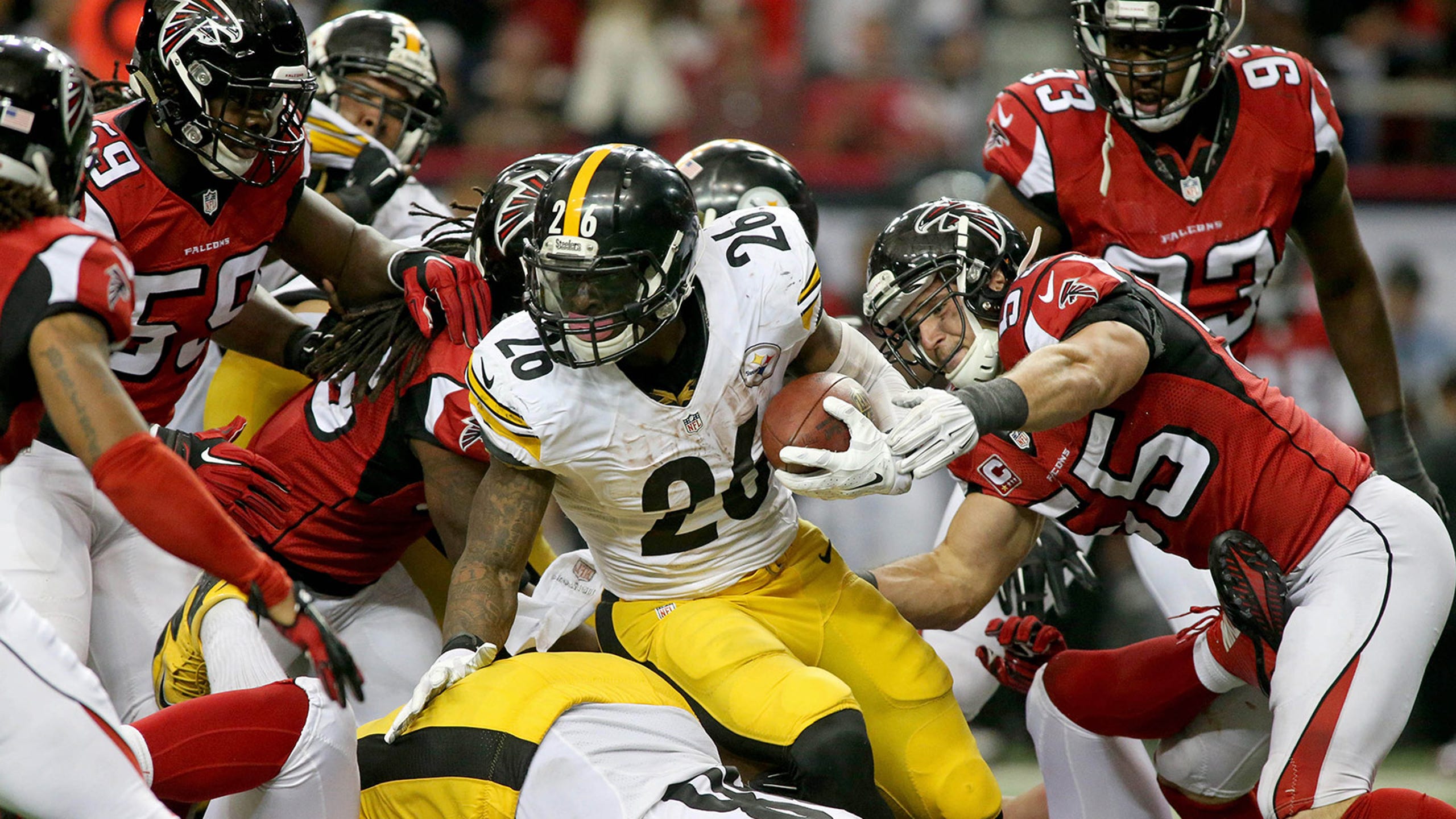 If Le'Veon rolls, listen for the bell to toll on the Chiefs' season
BY foxsports • December 18, 2014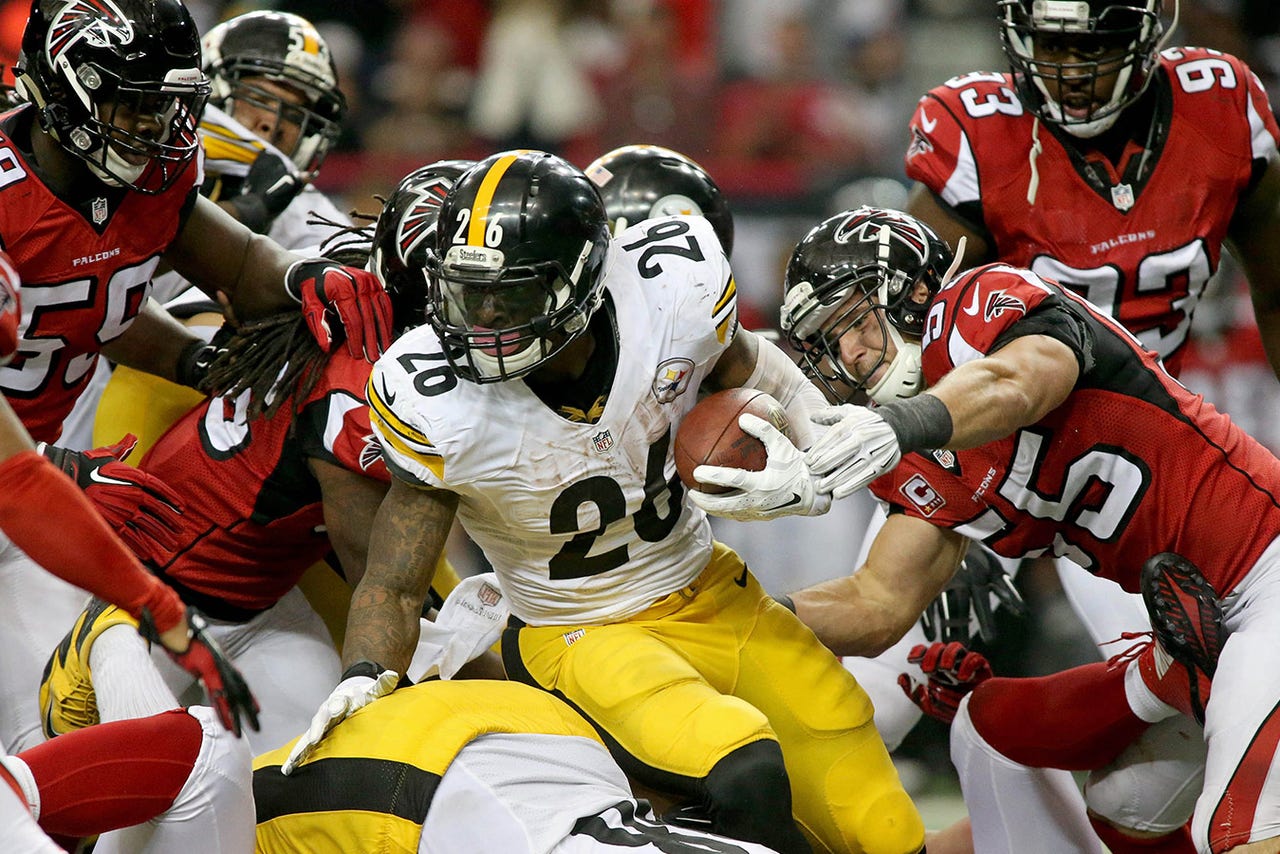 KANSAS CITY, Mo. -- In a season packed with contradictions and confounding scenarios -- beat New England and Seattle at home, lose to Tennessee at home; win at Miami and San Diego, lose to Oakland anywhere -- here's one more to throw on top of the 2014 Kansas City Chiefs' pile of bonkers:
When it's all said and done, this will be regarded as one of the better run defenses in NFL history.
Actually, let's clarify that on two fronts. It will be regarded as one of the better statistical run defenses. And then only in the red zone. But still.
The Andy Gang has been marching toward history to a fanfare of mostly silence. After 14 games, the Chiefs have given up just two rushing touchdowns -- and both in the same game, at the Raiders late last month -- all fall. The NFL record was, and is, two -- shared by four other clubs, most recently the 1971 Minnesota Vikings and '68 Dallas Cowboys, who also did it in 14 games.
And barring the catastrophic, the Chiefs will set (or tie) a franchise record for fewest rushing touchdowns allowed in the regular season; the old mark is six, set in 1969 and '71.
So we gotta ask: Where's the clever nickname? (The Red Curtain? The Swarm? The Death Zone?) Where are the marketing slogans? The commemorative T-shirts?
Where's the champagne?
Why, when you bring it up to safety Kurt Coleman, does he just sort of ... shrug?
"I mean, honestly, it's a credit to what we're doing up front, and on the back end," Coleman says. "The record, individually, collectively, I think that's the culmination of everyone buying into what we're doing defensively.
There ya go!
"But honestly, that was the first time I even heard about that."
Oh.
"(And) to be honest, we've got our hands full this week."
Amen.
Before the Chiefs can get a chance to rest on any previous red-zone laurels, along comes Le'Veon Bell -- all 244 pounds, 2,065 total yards and 10 touchdowns of him.
"We know we've got a great running back (to contend with) and Big Ben (Roethlisberger) has been able to come in and the offense is coming smoothly," Coleman says of Bell, the Steelers' second-year workhorse out of Michigan State. "So we've got our hands full. So we can talk at the end of the season when everything's said and done."
At 6-foot-1, Bell is pitched somewhere between the styles of the Chiefs' Jamaal Charles and Seattle's Marshawn Lynch, an every-down back who can hammer it between the tackles with the wheels to turn a screen or swing pass into a big gain.
"He's very graceful; he reads his blocks," Coleman says, "and then he's not a guy that's going to just hit a hole -- he's going to be patient, allow it to open up, and then make his one cut.
"And I've seen him make some amazing runs, and I think the stat that kind of (jumped) out in my eyes is, he has 76 catches on the year for 700-something (765) yards. He's second on the team (in catches). So that's a surprising fact to me, but I think that's something that is just going to add another element to what we have to do defensively to match up against them."
When Bell scores, either on the ground or through the air, Pittsburgh is 6-1. When he doesn't, the Steelers are 3-4. Todd Haley's offense -- stop rolling your eyes -- has been dicing folks up in multiple ways, so the more knives you can swipe off his counter, the better.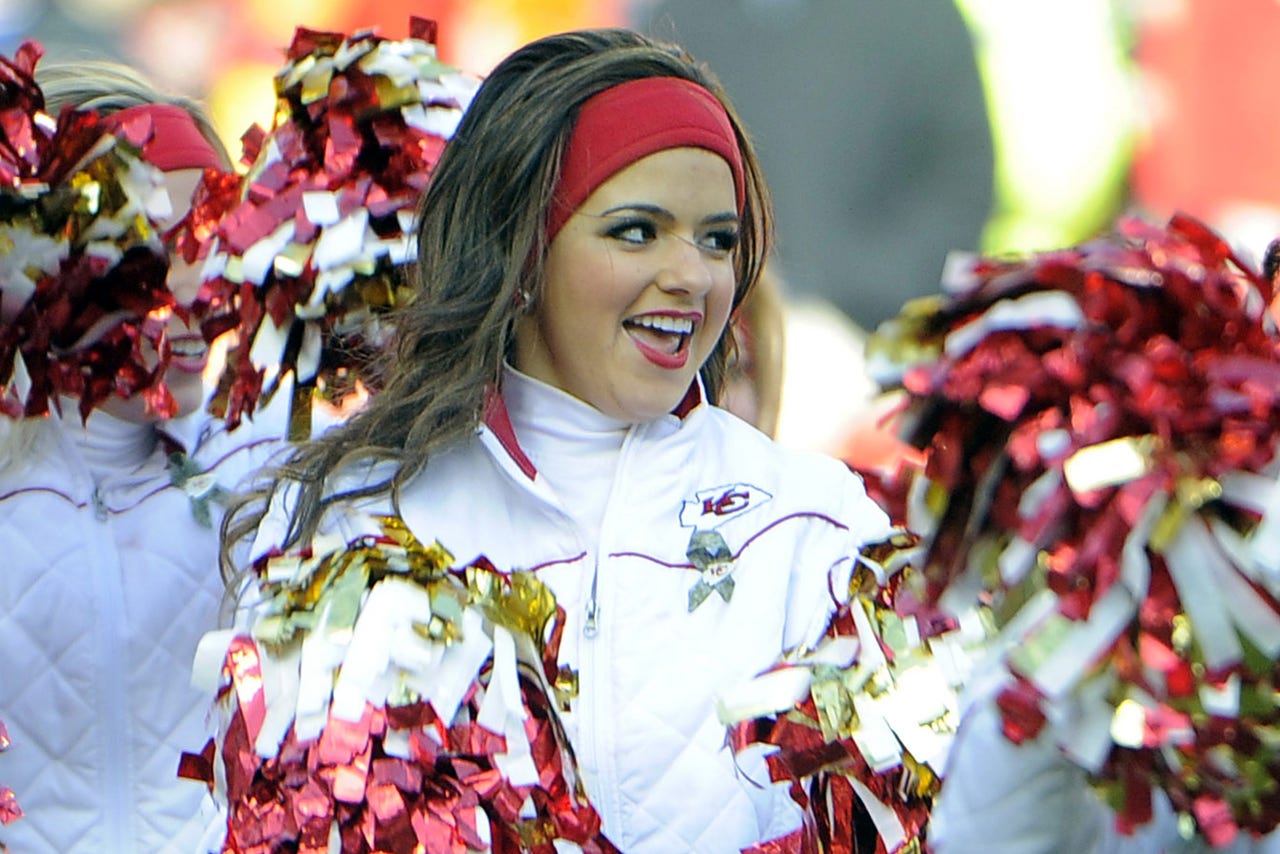 Lookin' good! Flip through our photo album of Chiefs cheerleaders.
The Chiefs (8-6) haven't won in Pittsburgh (9-5) since 1986, and have been outscored by an average of 31-10 in two losses at Heinz Field. Team Andy isn't built to get into a basketball-style shootout along the banks of the Allegheny, so efficiency, especially inside either 20-yard-line, could save a few slabs of bacon.
The Steelers are just 14th in the NFL in terms of touchdown-conversion percentage in the red zone (55.1); the Chiefs rank No. 1 in terms of having the fewest touchdowns converted in the red zone (36.9) against them.
"But I think what we have to do best is limit explosive plays, whether that be the run, (or) pass," Coleman continues.
"If we can just make them drive the ball down the field every single time they have it, we're giving our offense an opportunity. Because if it just becomes a points battle, we're not doing ourselves any justice. The elements there are unreal."
And they'd be wise to make Bell work for every last yard in the tank. Because if No. 26 finds the end zone, another kind of bell will start tolling soon enough: The one for the Chiefs' postseason ticket.
You can follow Sean Keeler on Twitter at @SeanKeeler or email him at seanmkeeler@gmail.com.
---