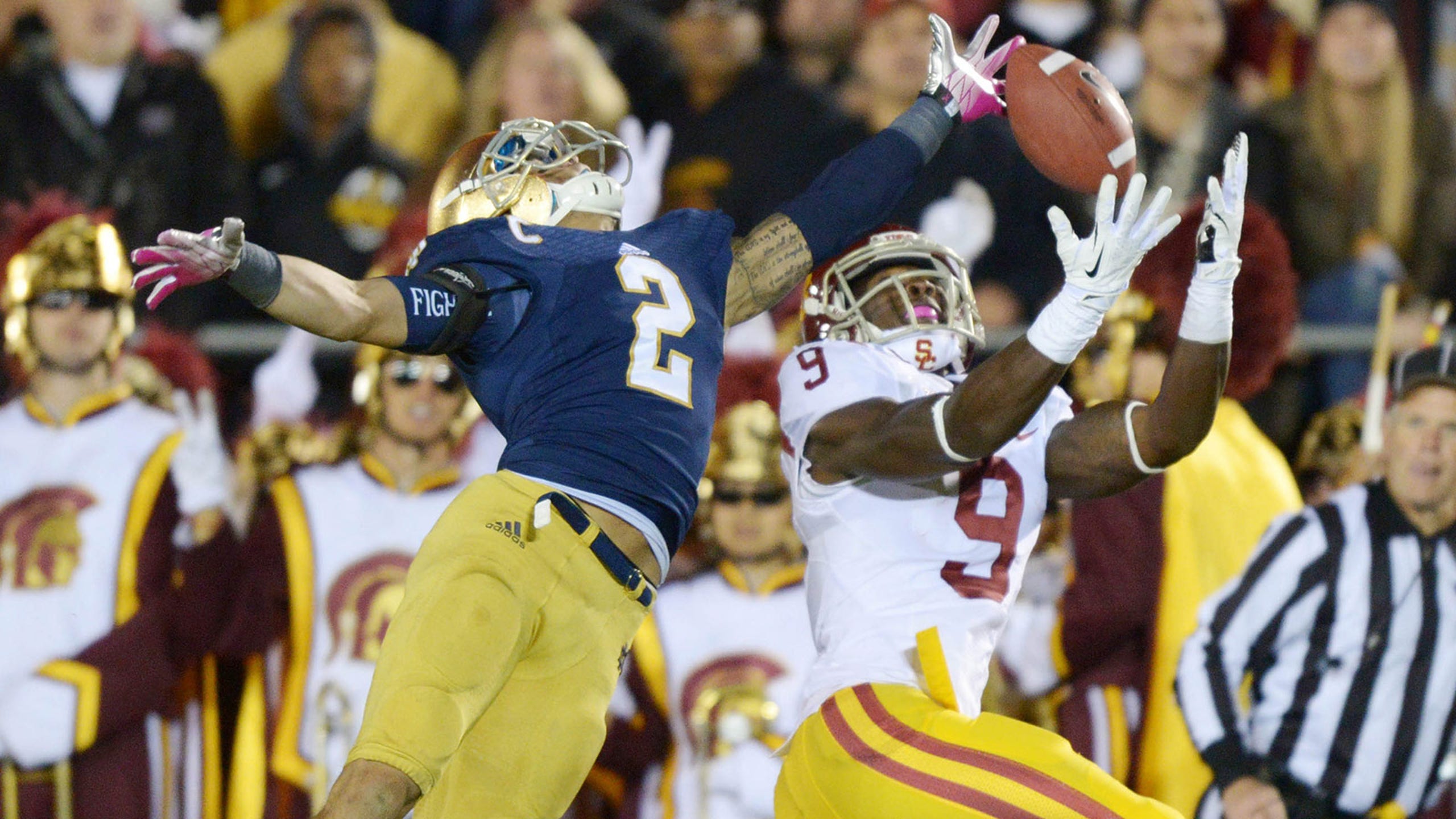 If Chiefs are looking for WRs and OTs, draft is loaded, says Mike Mayock
BY foxsports • February 18, 2014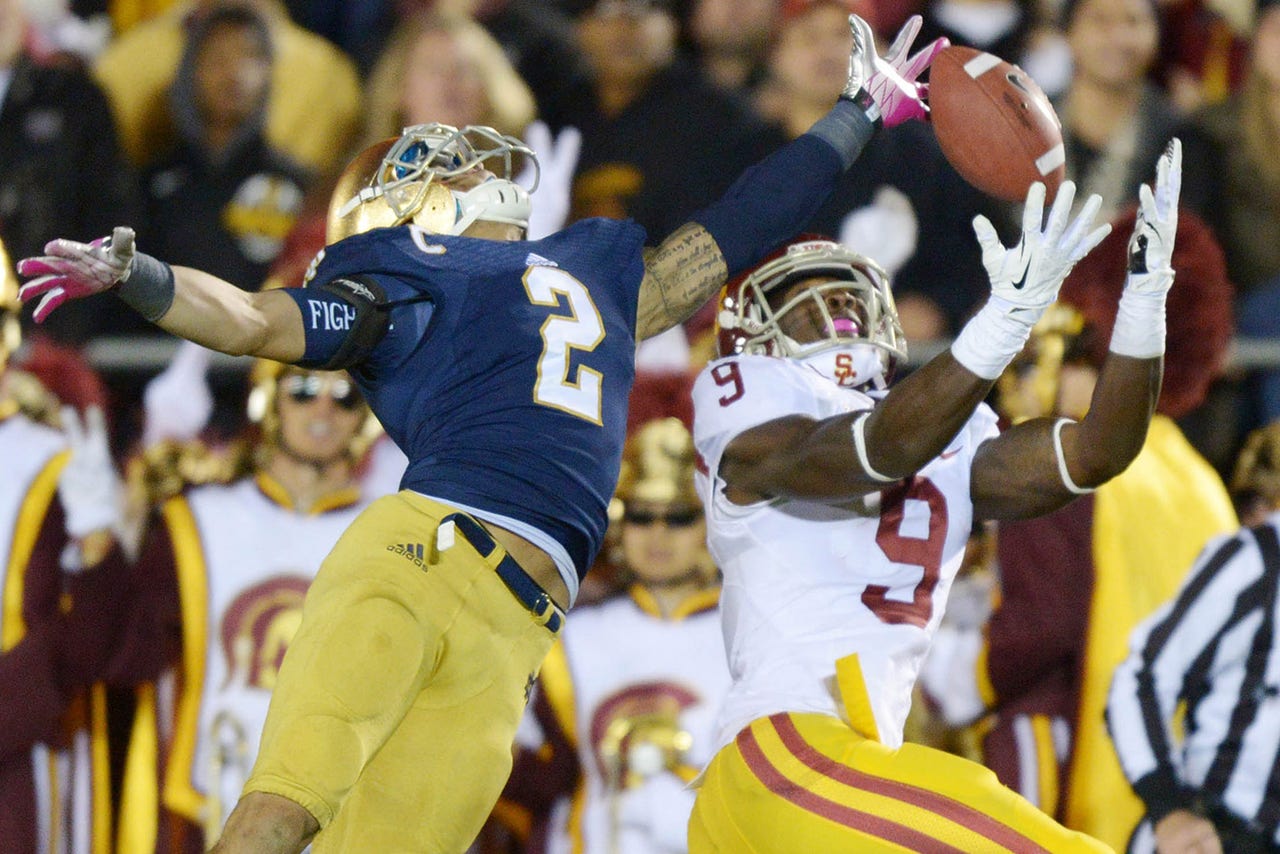 KANSAS CITY, Mo. -- Good news for Chiefs fans hoping their team might add a weapon at wide receiver through this year's draft: It's a talented and deep draft, according to NFL Network analyst Mike Mayock, who is at the Scouting Combine this week.
"It's the best wide receiver class I've seen in years," Mayock said Tuesday in a conference call.
"You've got three or four top-end guys like (Sammy) Watkins, Marqise Lee, Mike Evans and (Kelvin) Benjamin. And it goes much deeper than that."
The Chiefs could be looking for a more consistent threat to line up opposite Dwayne Bowe. And there are plenty of prospects with size and speed who could be a fit, according to Mayock.
Mayock is eager to scout Lee, a 6-foot, 195-pounder from USC, at the combine.
"I want to see what kind of speed he has," Mayock said. "We know he can play inside or outside."
Watkins, a 6-1, 205-pound blazer out of Clemson, likely tops the wide receiver class.
"Then you have your more typical NFL-type receivers of today in Benjamin and Evans," Mayock said. "Those guys are big guys who can make the back-shoulder catch."
Benjamin, from Florida State, is 6-5, 235 pounds. Evans, from Texas A&M, also is 6-5 and lists at 225 pounds.
"You can go pretty deep in the draft and get someone you like," Mayock said.
One middle-round sleeper could be Rutgers' Brandon Coleman (6-5, 220).
"Very talented, but the question I have is about his speed," Mayock said. "On tape it looks like he has average speed. You worry about separation. But there are other ways to separate -- he has great length."
The Chiefs also could be in the market for depth at offensive tackle, particularly if they don't re-sign or franchise tag Branden Albert, which it wouldn't appear they are likely to do.
Once again, the Chiefs are in luck.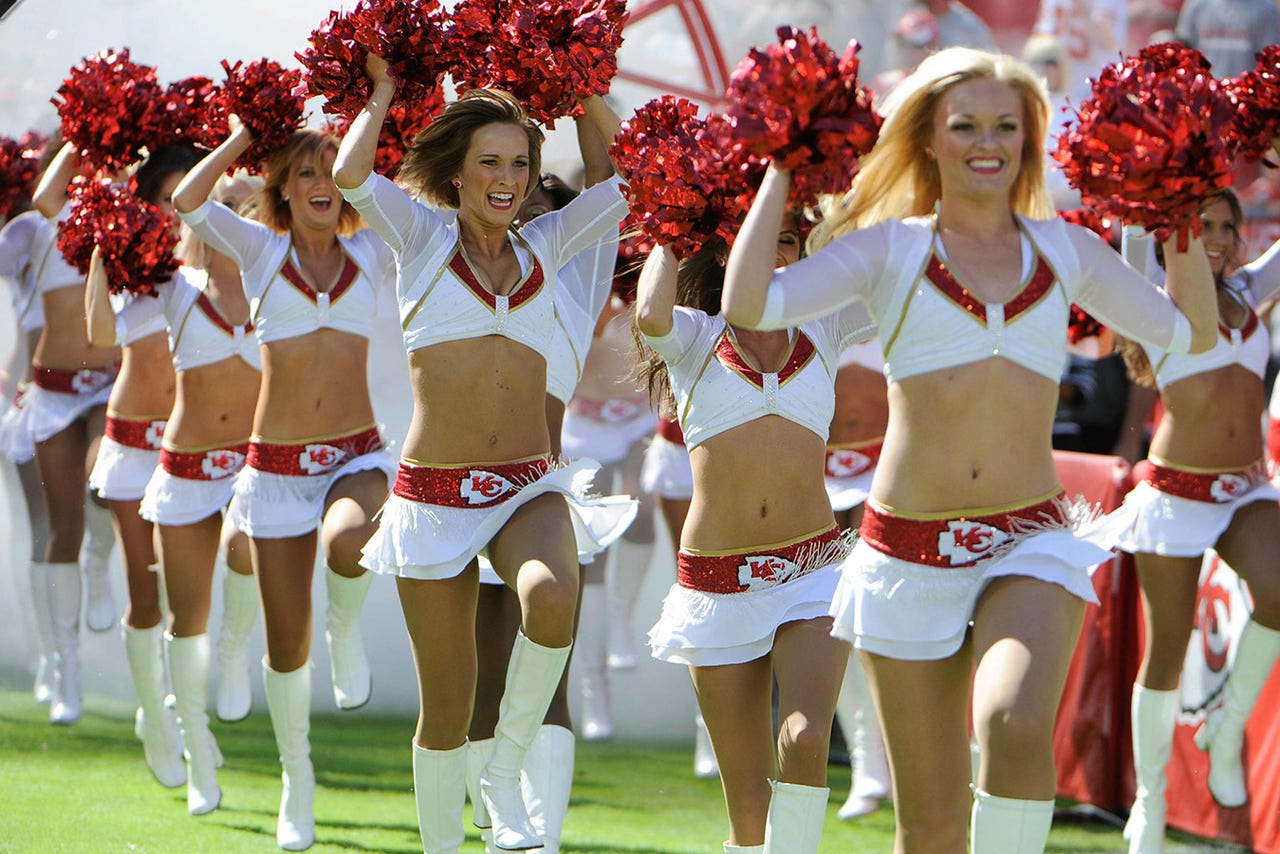 CHIEFS CHEERLEADERS: Flip through our photo album of Chiefs cheerleaders.
"You can go three or four rounds into the draft and still get a starting (offensive) tackle in the NFL," Mayock said. "It's that loaded."
The safest pick, Mayock said, probably is Texas A&M's Jake Matthews.
"He's NFL ready," Mayock said. "But you also got Zack Martin out of Notre Dame, who can play all five positions. I think he can play tackle (in the NFL), although some teams see him as an All-Pro guard.
"Cyrus Kouandjio (from Alabama) should go in the 20-32 range in the first round. Auburn's Greg Robinson probably has the highest upside, though a bit unpolished. In the second round you can get Morgan Moses (Virginia). You've got the Ohio State kid (Jack Mewhort).
"And there's a kid out of Nevada named Joel Bitonio who probably no one has heard of who could be a second or third round. Just a tremendous amount of depth here." 
You can follow Jeffrey Flanagan on Twitter at @jflanagankc or email at jeffreyflanagan6@gmail.com.
---