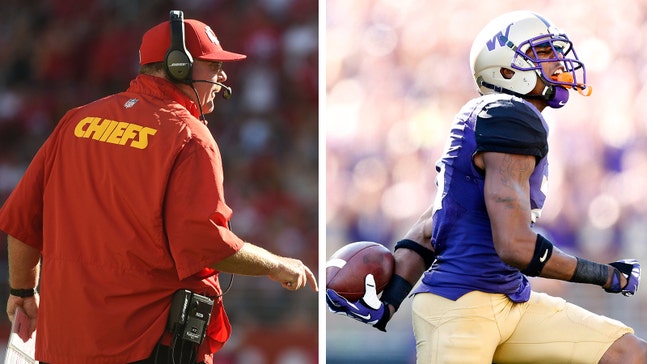 If Chiefs' Andy Reid can't keep troubled Marcus Peters in line, nobody can
Published
May. 1, 2015 7:10 p.m. ET

KANSAS CITY, Mo. -- Welcome to Kansas City: The Land of Second Chances.
Travis Kelce? Suspended for the entire 2010 season by his college coach and later fessed up to marijuana use. The Chiefs' third-round pick in 2013.
Sanders Commings? Two-game suspension for his role in a domestic dispute with a girlfriend. The Chiefs' fifth-round pick in 2013.
Phillip Gaines? Misdemeanor possession of pot, and later suspended for a game in 2013 because of a violation of team rules. The Chiefs grabbed him in the third round in 2014.
Marcus Peters? Sure. Why the heck not?
"Everyone is a different situation," coach Andy Reid said. "You have to see where the player is at."
The Chiefs tapped Peters, a cornerback out of the University of Washington, with the 18th pick of the 2015 NFL Draft -- the latest in a line of rookies with the occasional college transgression to join the Andy Gang's inner circle.
"You guys have known me long enough," general manager John Dorsey said. "If I didn't think he would fit in the culture and environment of this community or the organization, he wouldn't be here."
Reid has been renowned for several decades as a "player's coach," a father figure whom players of all backgrounds can rally around and respect. And other than Kelce's occasional temperamental outbursts on the field, the three players noted above have yet to raise any significant red flags in Kansas City, a big town with a small-town mentality where the Chiefs' stars are instant celebrities -- and instant magnets for attention, good or bad.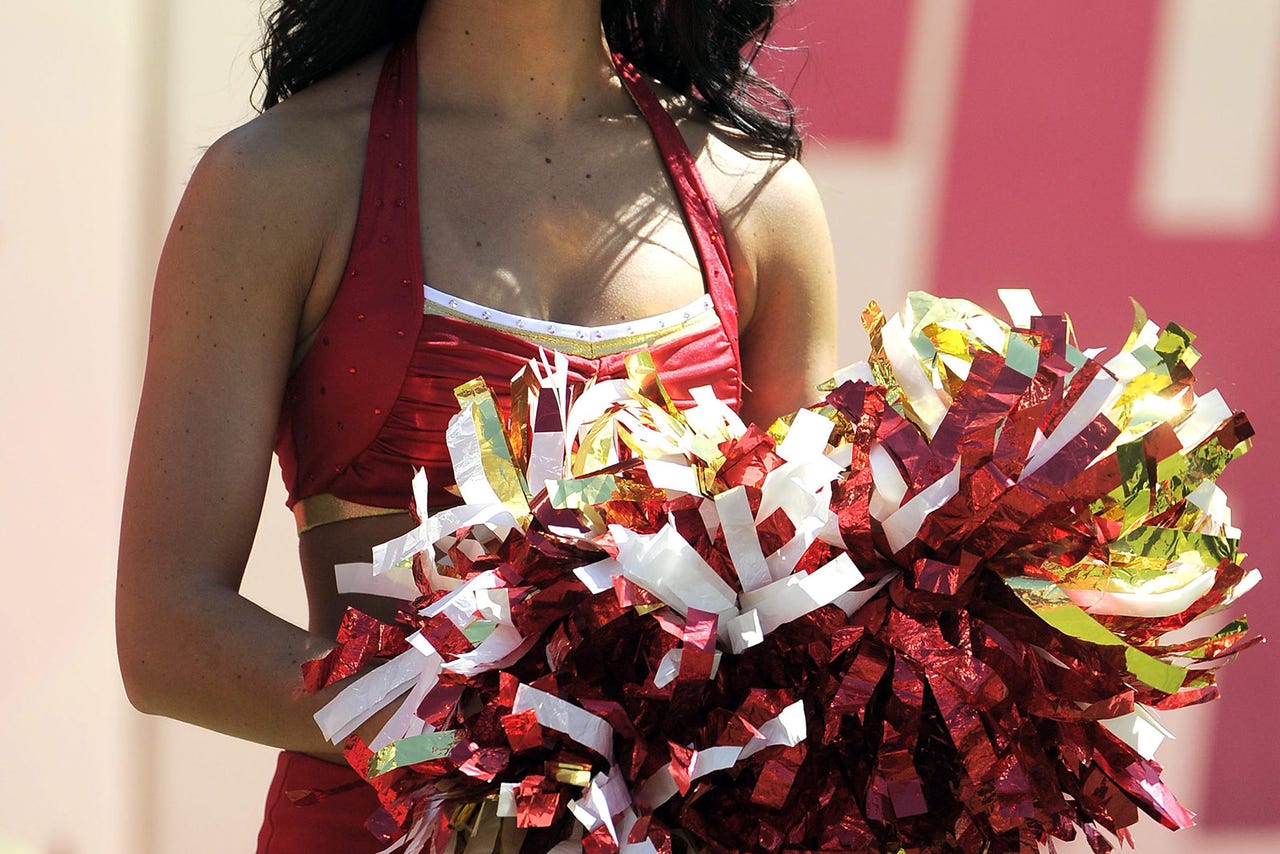 Lookin' good! Flip through our photo album of NFL cheerleaders.
But in Peters, 22, Reid's paternal charm could be facing its biggest test. The Oakland, California, native is the son of a football coach, but often rebelled -- and that's putting it kindly -- against many of the Huskies' coaches who tried to rein him in.
Peters reportedly failed a drug test for marijuana in 2011. He was suspended for the first quarter of the Fight Hunger Bowl in December 2013.
This past September, he threw his helmet and gloves in a sideline tantrum during a 59-52 win over Eastern Washington, garnering another suspension. At the Stanford game on Sept. 27, he was suspended for the first two series after being late to meetings. He'd also argued with coaches during a 38-23 win over Colorado on Nov. 1; the last straw with coach Chris Petersen came in November, when he found himself kicked off the team.
Reid says Petersen is a friend and counseled him on the pros and cons of Peters, arguably the most physical corner prospect available in this weekend's draft. And player personnel director Chris Ballard flew out to the Bay earlier this week to spend a day with Peters and his inner circle to try to get a better feel for the kid.
"As much time as you can possibly spend with these guys, that's what you want to do," Reid said. "And then come out and let your instincts take over in the experiences you have, how you feel about that player."
For his part, Peters told reporters that he's trying to turn over a new leaf, and that having football taken away from him scared him straight. We'll see.
"I am here to learn, I am here to take criticism from coach Andy Reid, criticism from coach Al (Harris)," the young defensive back said. "And I am just here to get better."
And the consensus is that if Reid can't tame him, neither will anybody else:
How perfect, we'll find out soon enough.
You can follow Sean Keeler on Twitter at @SeanKeeler or email him at seanmkeeler@gmail.com.
---