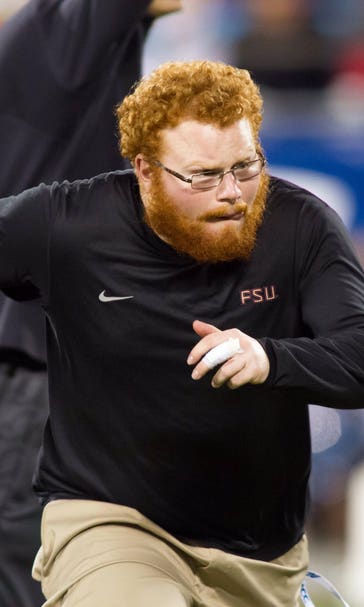 Iconic Florida State ballboy 'Red Lightning' graduates to the NFL, Atlanta Falcons
BY Brett Smiley • July 27, 2015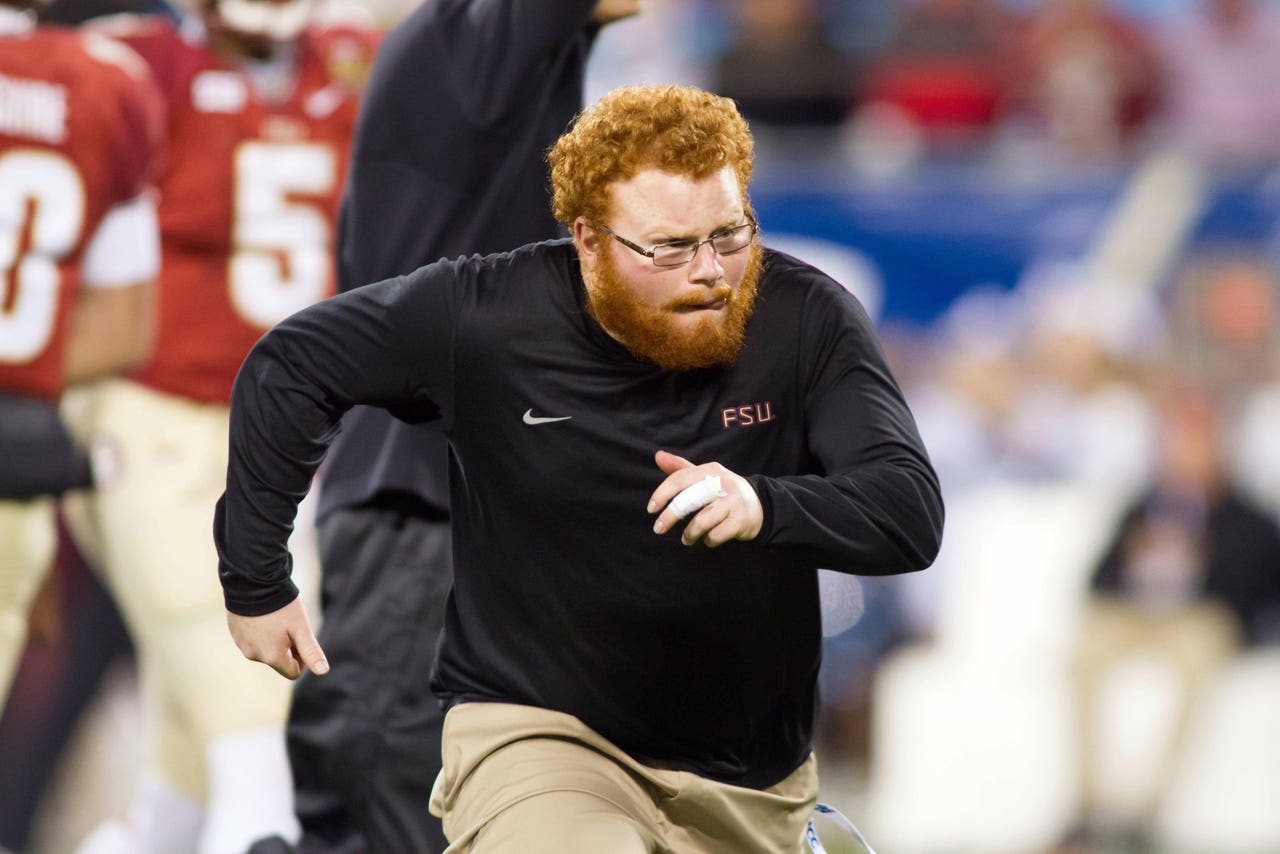 Frankie Grizzle-Malgrat, better known as Florida State Seminoles ball boy "Red Lightning," is making the leap from the college ranks to NFL as a member of the Atlanta Falcons.
A Florida-raised former high school center-guard, the 5-foot-7 Red Lightning attended FSU from 2013-2015. Shortly after getting on campus, the exuberant 21-year-old speedster found work as the Seminoles' equipment manager and ball boy on gamedays.
"I'm going to do this as long as I can until the good Lord tells me I can't do it anymore," Grizzle-Malgrat said in 2014 before the Seminoles won the National Championship. "This is like a dream for me. It's what I always wanted to do. I always wanted to be a part of a Florida State football team, so this is just a dream."
Dreams do come true, folks.  
Brilliant signing by the Falcons and probably the best offseason acquisition by any team in the league.
Unfortunately, Grizzle's ascension comes one year too late for "Hard Knocks" producers and fans to reap any benefit.
---
---