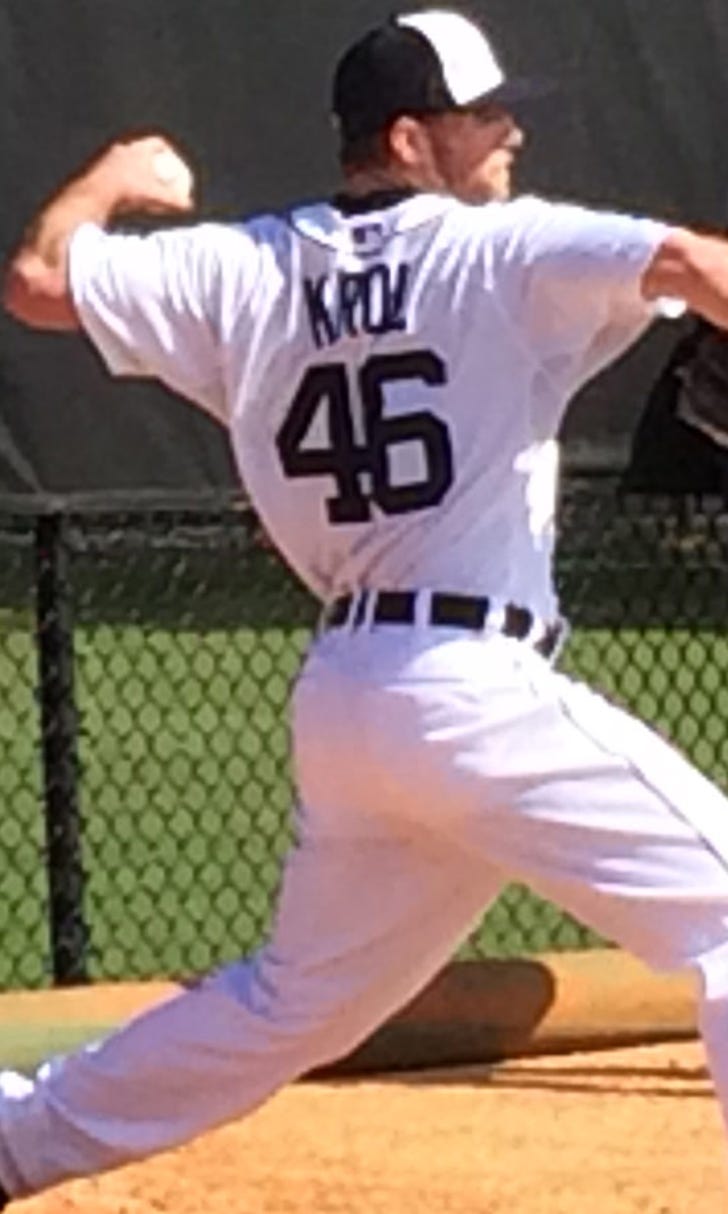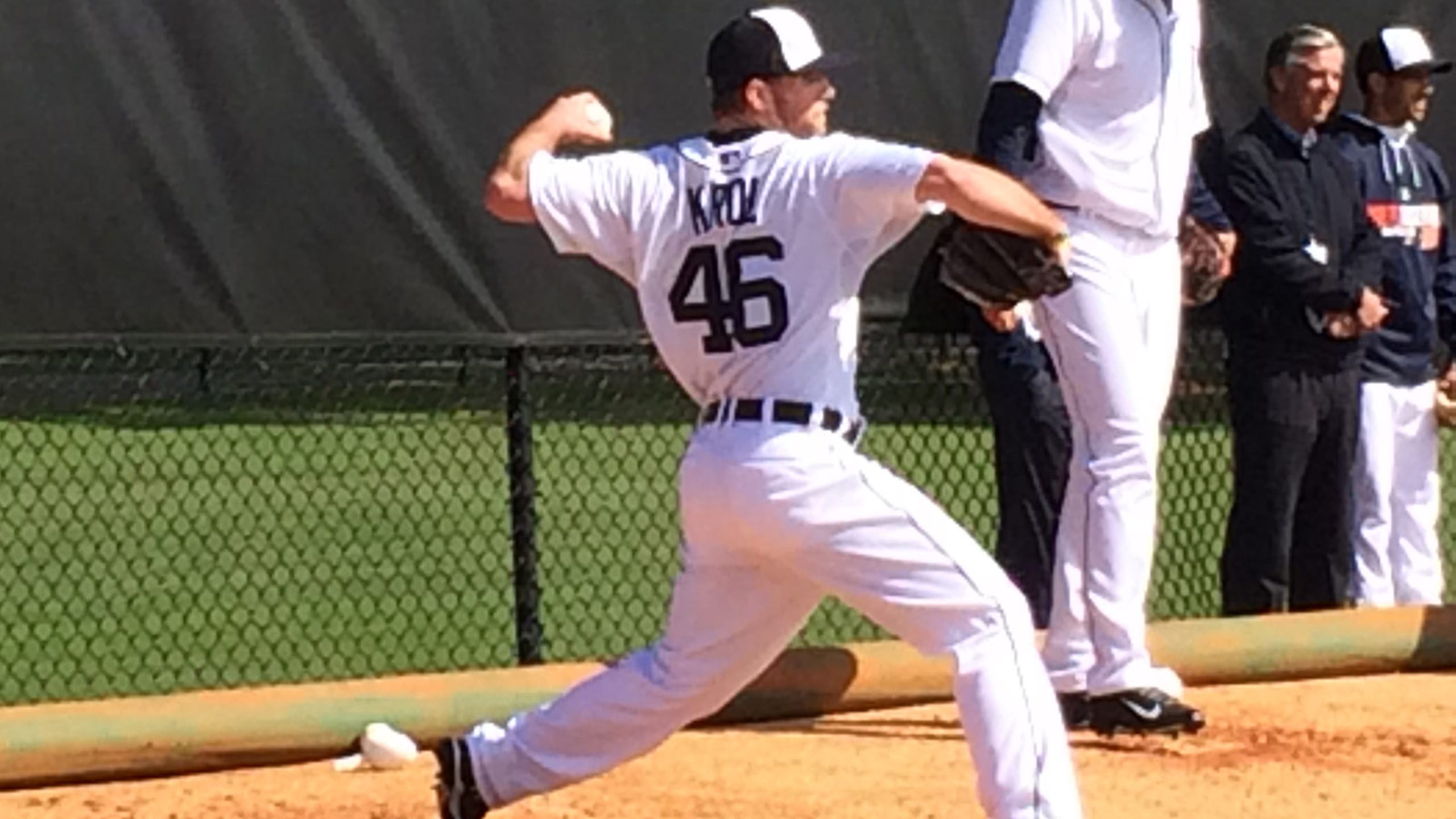 Ian Krol credits team chemistry for easy transition to Tigers
BY foxsports • February 19, 2014
LAKELAND, Fla. -- Last year was a pretty crazy one for Ian Krol.
Originally a seventh-round pick by the Oakland Athletics in 2009, Krol was sent to the Washington Nationals last March. 
Krol, who turns 23 on May 9, went 2-1 with a 3.95 ERA and 1.32 WHIP in 32 games (27 1/3 innings) with the Nationals last season.
Then this past December, Krol came to Detroit as part of the trade that sent Doug Fister to Washington. The Tigers also got Robbie Ray and Steve Lombardozzi Jr. in the deal.
"It was a shock," Krol admitted. "But at the same time, the transition was very easy. Being traded twice in one year is kind of roller coaster but everybody here's been very helpful, everybody's welcomed me to the organization."
Krol took part in the Winter Caravan and TigerFest and said he quickly felt comfortable with his new teammates.
"It's great to be around the team chemistry we have in the clubhouse," Krol said. "When I walked into the clubhouse on the caravan, I noticed it. Lot of great character on the team."
One of those characters is fellow lefty reliever Phil Coke.
"Phil's an awesome guy," Krol said. "I've bounced ideas off him. Every morning when I get to the clubhouse, I say hello, his locker's right next to mine. Having a guy like that who's also left-handed, it's going to be very fun to learn from."
Krol wasn't so sure he would emulate Coke's full-on sprint entrance into the game, however.
"No, I like to catch my breath when I get to the mound so I don't need to bring an oxygen tank out there," he said with a laugh.
Another one of the Tigers' characters is Miguel Cabrera, the back-to-back AL MVP.
"It's crazy, it's absolutely crazy to be playing with one of the best hitters -- if not the best hitter -- in baseball so it's definitely eye-opening," Krol said.
Krol hasn't even thrown to Cabrera in batting practice yet.
Krol only faced three Tigers last year -- Alex Avila, Torii Hunter and Austin Jackson.
Avila was 1-1, Hunter 1-1 with a double and Jackson 0-1 against Krol.
Tigers manager Brad Ausmus is learning all the pitchers and likes what he's seen so far from Krol.
"He's got a live arm," Ausmus said. "The ball jumps out of his hands pretty good. It seems to get out of his hands quickly. We still need to see him face hitters, obviously, to make an assessment. The hitter will tell you if it's getting out of there quickly or not."
Krol is scheduled to face live hitters on Thursday.
"All the reports are, it's a very good arm from the left side," Ausmus said. "I watched him throw last time he was in the pen, and that's what it looked like. Ball jumped out of his hand. Had a little snap at the finish. And he's a little funky out of his delivery, which can make it more difficult on hitters."
Since Krol has some success at the major league level, he now has to learn to be able to do that every season.
"I guess the key would be doing all the little things, getting out there, doing your work, on and off the field, being responsible for your actions," Krol said. "Just working hard. The main goal is to stay healthy and it's a long season, first of all, but you've just got to do all the little things and get in a routine."
It's become almost routine for the Tigers to make the playoffs and the team expects Krol to do his part to help them get there.
"Everybody's got high expectations, let's be honest," Krol said. "We got unbelievable talent in that clubhouse so it should be a great year."
---