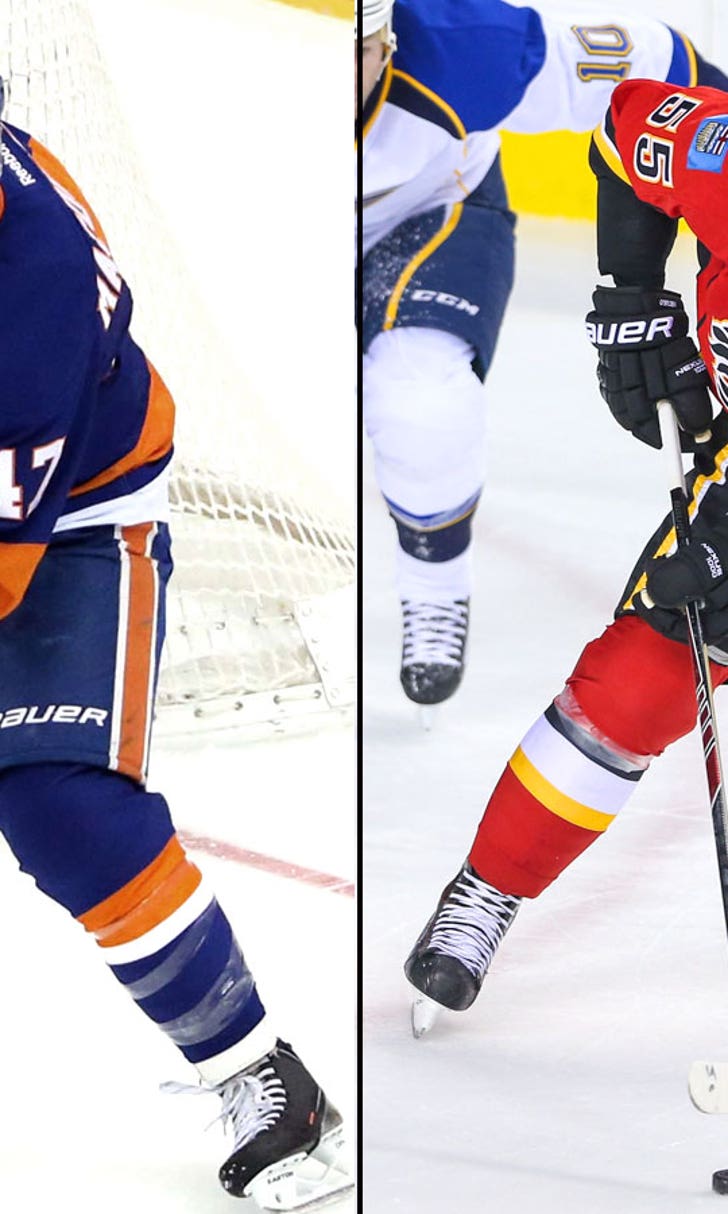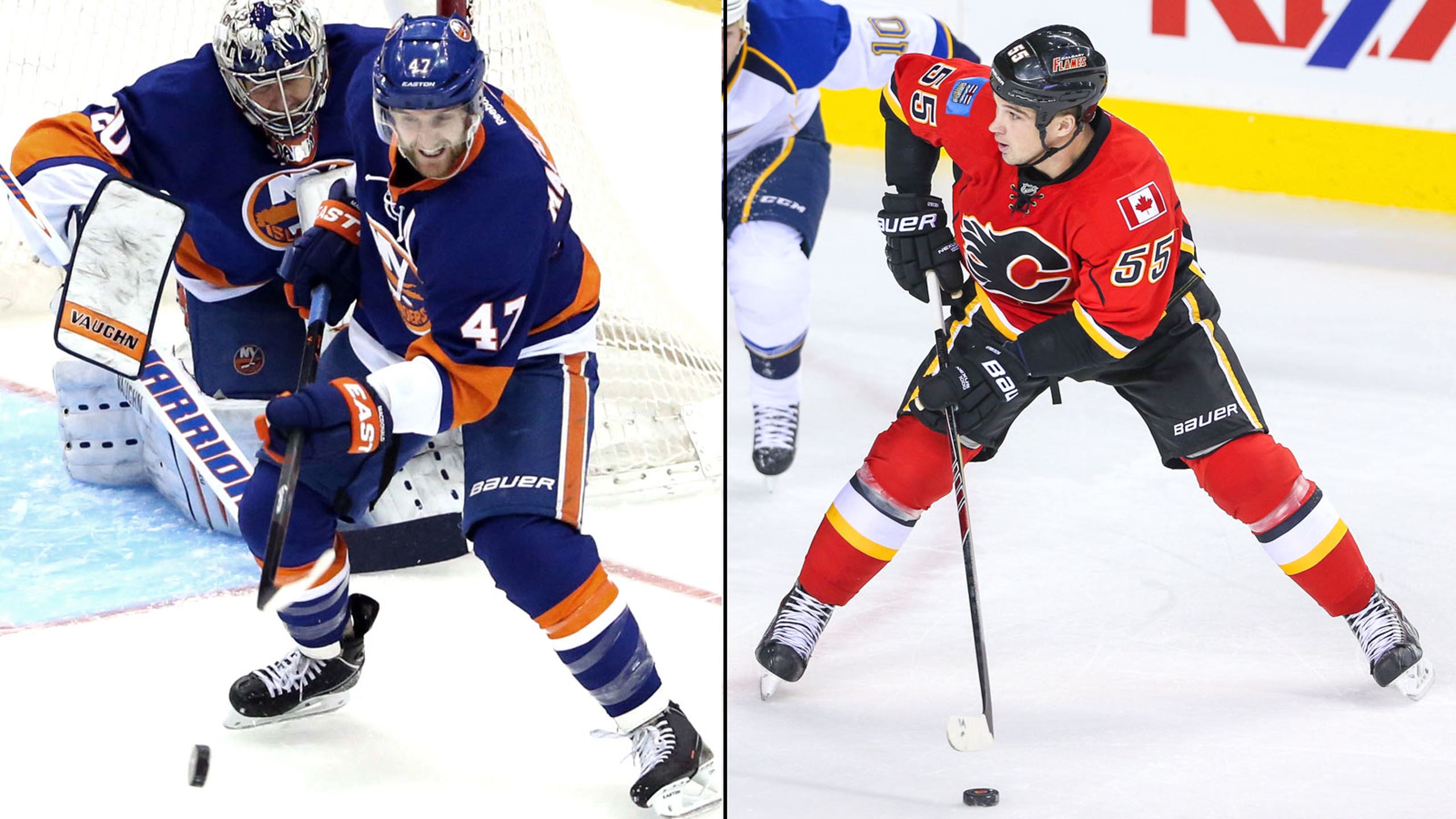 Hurricanes: Three blueline targets before trade deadline
BY foxsports • February 26, 2014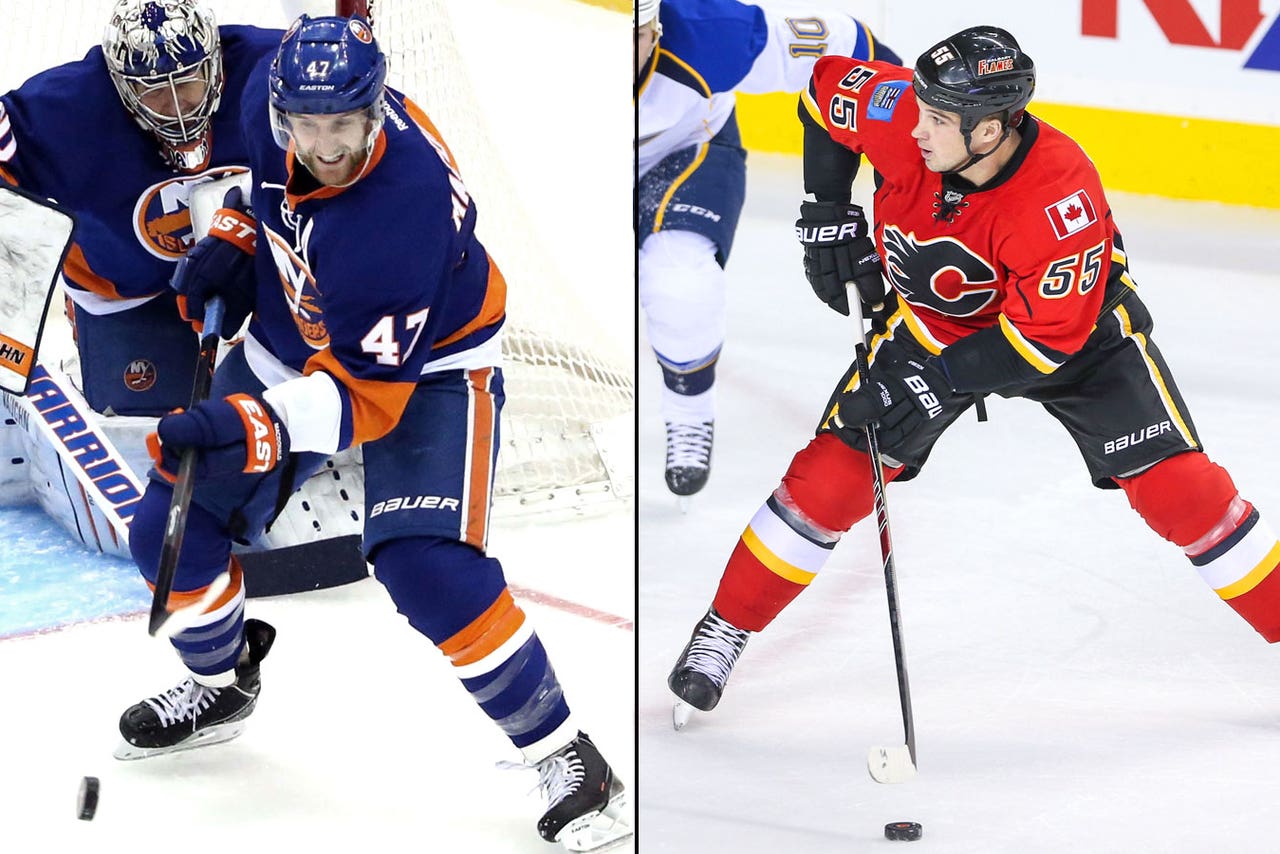 In many ways this season, the Hurricanes have never recovered from the loss of top defenseman Joni Pitkanen, whose ankle injury was deemed season-ending back in September.
Defenseman Andrej Sekera, acquired at the NHL Draft last June, has been one of Carolina's best players; and 21-year-old Justin Faulk has a bright present and excellent future as a top blueliner.
But there's a big difference between having a very-strong top pairing and very-strong top three.
As the NHL trading deadline approaches (March 5), the Hurricanes could use an upgrade on defense to help break the logjam of playoff hopefuls in the Eastern Conference.
Following Tuesday's costly loss to Buffalo in the last minute of regulation, the Hurricanes remain three points behind Detroit for the final wild-card spot in the East.
While Carolina's offense has struggled for much of the season -- ranking 21 at 2.51 goals per game -- the club has the right personnel in place.
It's simply a matter of Eric Staal and Alex Semin picking up the pace, along with the likes of Jiri Tlusty and Tuomo Ruutu. The latter helped Finland secure a bronze medal in the Sochi Olympics, providing some depth scoring.
Anton Khudobin (11-5 over a 17-game period) is providing the kind of goaltending the 'Canes need. In fact, it will be interesting to see how often Cam Ward -- coming off an injury and stinging from Tuesday's loss -- gets the net, as Khudobin has clearly outplayed him.
(Coach Kirk Muller said of Ward, playing his first game in nearly two months, "Yeah, I'm sure he probably would've liked to have a had couple of those shots back" -- hardly a ringing endorsement.)
General manager Jim Rutherford, according to the Canadian Broadcasting Company, will not trade Ward, who is set to earn $5.6 million this season and $13.4 million over the following two campaigns.
Assuming that's the case, it will be interesting to learn the eventual fate of Khudobin, who makes $800,000 this season and will be an unrestricted free agent over the summer.
In terms of defense, Carolina currently ranks 16th in the league in goals allowed per game (2.72).
The Red Wings stand one spot ahead of the 'Canes at 2.67 and the Flyers -- third in the Metropolitan Division at 66 points -- is 17th at 2.75.
Columbus, two points ahead of Carolina and ninth in the East, is a tick above at 2.76 goals per game.
If the 'Canes can differentiate themselves with improved defensive play, they might also rise up the standings, as well. An improved defensive corps could also help some of the worst special teams in the NHL. (The Canes rank 26th on the power play and 25th on the penalty kill.)
Gilbert, 31, is tied for third on the Panthers in scoring with three goals and 22 assists. He averages 21:09 of ice time, which would rank third on the Canes.
Gilbert (6-foot-2, 206 pounds) once had 45 points in a season when he played for Edmonton, demonstrating his penchant for providing an offensive spark to the power play.
The Isles are apparently seeking a first-round pick for the 27-year-old, who could be the top prize among those available.
MacDonald also provides some offense with four goals and 25 assists (ranking fifth on his team, which is loaded with high-scoring players).
A late-bloomer (sixth-round pick in 2006), MacDonald has played in only 292 NHL games. At 6-foot-1, 190, he has decent size and can log major ice time at 25:33 per game (eighth in the NHL).
Here's one avenue for the 'Canes decreasing their goals-against average and sharpening their penalty kill.
A notorious character (and media favorite), O'Brien (6-foot-3, 230) plays physical and can clear the front of the net, while blocking shots.
Salary is the rub here, though. O'Brien, 30, earns $2.2 million this season -- and next.
O'Brien was recently put on waivers and sent to Abbotsford (AHL). Flames president Brian Burke signaled he might be willing to eat some of O'Brien's salary in order to make a deal.
In that case, it might be worth a try. In light of the Flames' eagerness to move O'Brien, a late-round draft pick might be a worthwhile exchange.
---