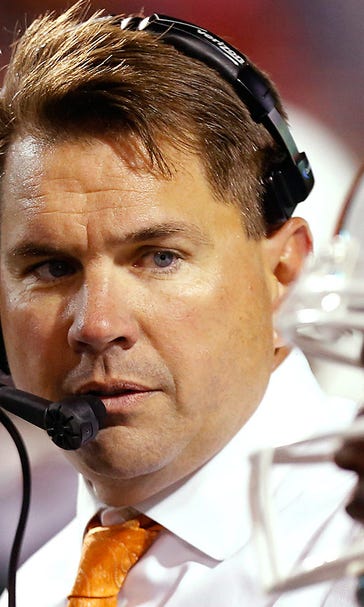 Hurricanes' path back to relevance begins on recruiting trail
BY foxsports • December 16, 2014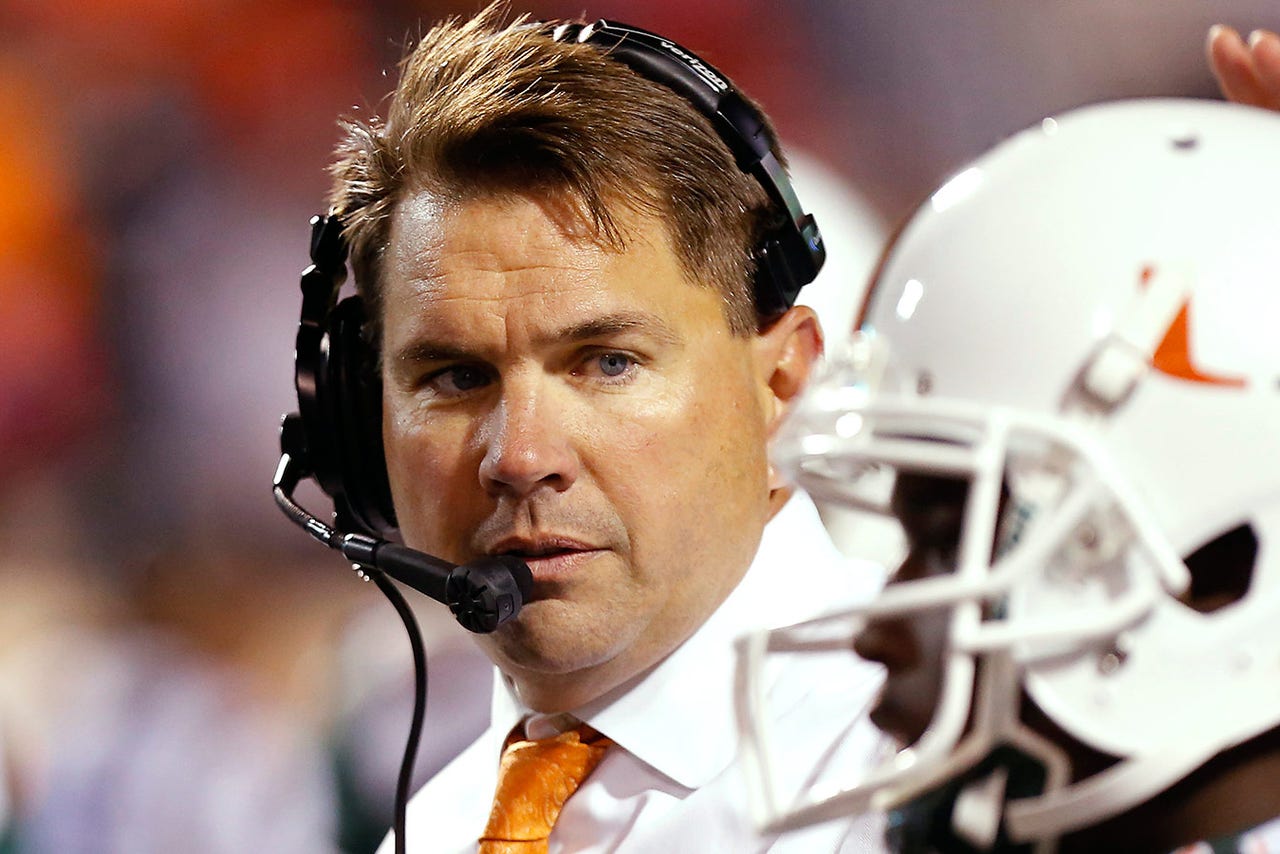 CORAL GABLES, Fla. -- Less than 24 hours after the Nov. 29 loss to Pittsburgh, University of Miami head coach Al Golden and his staff went on the road to recruit what they hope are future legends of the program.
As of Dec. 15, Miami's Class of 2015 ranks 21st in the nation with 20 commits. National Signing Day isn't until Feb. 4, so much can change from now until then.
Despite a 6-6 record and another year without a trip to the Atlantic Coast Conference Championship Game, programs like Mississippi State (7-6 in 2013, once ranked No. 1 in 2014) offer hope of quick turnarounds.
There are a few things working in Miami's favor:
1. Freshman quarterback Brad Kaaya's performance as the ACC Rookie of the Year
Kaaya, who won the starting job over graduate transfer Jake Heaps, serves as an example that age -- and inexperience -- don't hurt a player's chances at receiving significant playing time at UM. The best and most dedicated guys will find the field.
''There's a lot to be excited about and Brad, who's here, is here and doing it and a lot of guys see that,'' Golden said. ''That position, like a lot of the positions on our team, are going to keep getting better.''
With the NCAA saga behind them, the Hurricanes no longer face uncertainty. Though nine scholarships are to be taken away over a three-year span (2013-15), they can build depth. Some positions need it more than others.
Ten true freshmen appeared in the 2014 statistics, five of them scoring points this season: Kaaya, running backs Joe Yearby and Trayone Gray, wideout Braxton Berrios and kicker Michael Badgley. There are others -- like wideout Tyre Brady and, defensive back Ryan Mayes -- who helped out on special teams. Offensive linemen Nick Linder and Trevor Darling became starters when injuries took a toll on the unit.
''Got to get in there and get guy after guy in the program, train them, have that competition that's going to move us forward,'' Golden said.
Added Kaaya: ''I'm trying to think without sounding overzealous or arrogant. Just tell them that we have a lot of young guys on our team, a lot of good players to surround yourself with and as the team progresses if we get another class of more talented individuals we can really be a special group of guys.''
2. Gradual improvement with room for growth
Miami finished 14th in the nation in total defense (327.6 yards per game), a vast improvement from 2013 when it ranked 116th of 120 teams (486.2 yards per game). Still, the Hurricanes surrendered 30 points or more five times in 12 games, including each of the last three contests -- all losses.
With senior linebacker Denzel Perryman graduating, UM will need playmakers and stoppers on defense. Returners and newcomers will be expected to step up. Sophomore Jermaine Grace will step into the Will role, while junior Raphael Kirby will take over Perryman's Mike spot. 
''That's good, all that stuff is great,'' defensive coordinator Mark D'Onofrio said. ''It's proof of improvement, big improvement, but we're looking at certain guys we want to go to the next level. We want to be a dominant defense, and there are certain games we did that this year but we didn't the whole season. In order to do that you have to plug in the pieces, you have to show kids where they fit and how they'll fit the scheme and how they'll impact our team starting next year.''
3. The program's history
Although the last national championship came 12 years ago, the Hurricanes have still won five titles overall --€" most in the state and fifth in the nation since polls began in 1936. Plus, Coral Gables is a gateway to the NFL with stars like Jimmy Graham and Andre Johnson honing their skills at the Greentree Practice Fields.
According to SportingCharts.com, Miami has 56 players in the NFL, just one behind USC for the most of any school. LSU also has 56.
On Saturday, a second ESPN 30 for 30 documentary highlighted the 2001 national title team, one of the top college football teams of all time. It also delved into the Shannon Era and continued into the present Golden tenure.
''For me it was big motivation,'' said Kaaya, who watched parts of it but fell asleep around the Nevin Shapiro part. ''Guys are all walking around saying, 'We need to be Part III.' It's good motivation for us and I think it'll help recruiting a lot. Guys will see that and look at what guys in the past did.''
Added Grace: ''I put on my Instagram told everybody I follow we got to get back at it. Not the way they played out there wild and everything but how they were dedicated to Miami and put it on. Meant something to them. It put something inside me (that) I got to come every day and give it my all.''
Junior defensive tackle Calvin Heurtelou, who transferred from Scottsdale Community College, sees both of those opportunities as reasons recruits would still find Miami enticing as a location.
''Because at the end of the day it's still a lot of history behind this program and the things that this program can get you in the future,'' Heurtelou said. ''The opportunities that's given here just by going here.''
You can follow Christina De Nicola on Twitter @CDeNicola13 or email her at cdenicola13@gmail.com.
---