Hunter makes Twins return in 9-8 victory over Red Sox
March 5, 2015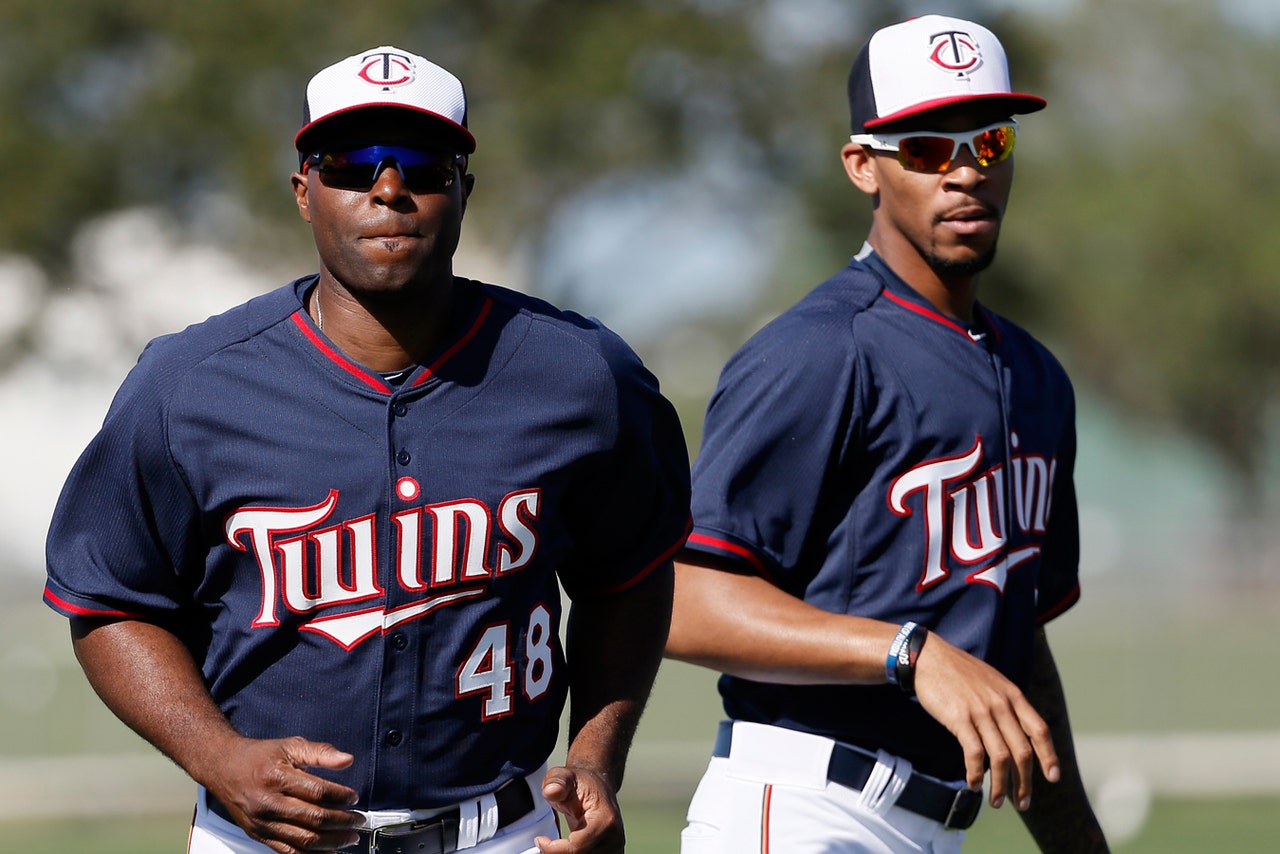 FORT MYERS, Fla. (AP) -- Torii Hunter drove in a run in his first plate appearance with the Minnesota Twins in eight years, helping defeat the Boston Red Sox 9-8 on Thursday night.
Hunter, who played for the Twins from 1997-2007, finished 1-for-3. He started in right field, his projected position for the regular season.
"I haven't been here in a long time, but it seemed like old times coming back here and getting my first hit out of the way," Hunter said. "It's the first time I've played here in eight years. So I'm just excited to be back. It was a lot of fun to see the guys swing the bat like that, on both sides, actually."
Dustin Pedroia had three hits, including a grand slam, for the Red Sox and scored two runs.
"I thought we swung the bats really well," Red Sox manager John Farrell said.
Red Sox starter Joe Kelly, hoping to solidify an uncertain rotation, gave up four runs and seven hits in 1 2/3 innings.
Minnesota starter Kyle Gibson, coming off his first full season in the majors, struck out two, walked one and gave up one run and two hits in 2 innings.
Gibson, who had Tommy John elbow surgery in 2011, had a 13-12 record with a 4.47 ERA in 31 starts last season.
"I felt really good," Gibson said. "I'm working on some stuff, and some stuff worked out that I was working on. I threw more curveballs than normal. That's what spring training's for. It's just fun to be able to work on a particular pitch. I feel a little more comfortable."
New Twins manager Paul Molitor, whose 39-game hitting streak was ended by Red Sox manager John Farrell during his rookie season in 1987, made his debut managing a Grapefruit League game at Hammond Stadium, which reopened after a two-year, $48.5 million renovation.
"Big ups to Lee County," said Hunter, who played the last two years in Detroit after five with the Angels. "They did everything they could do here. It's pretty impressive. Even in the outfield, I could hear the fans behind me. I used to hear gators and water and cows. But now, I hear fans. They're actually yelling and screaming and cheering for us. It's a great stadium."
---