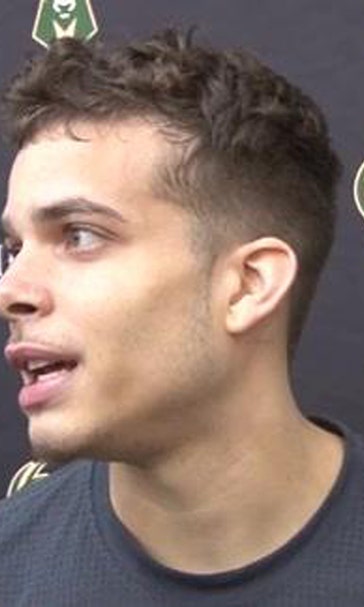 Hunter, Hollis-Jefferson headline 'really good group' in Bucks draft workout
BY foxsports • June 17, 2015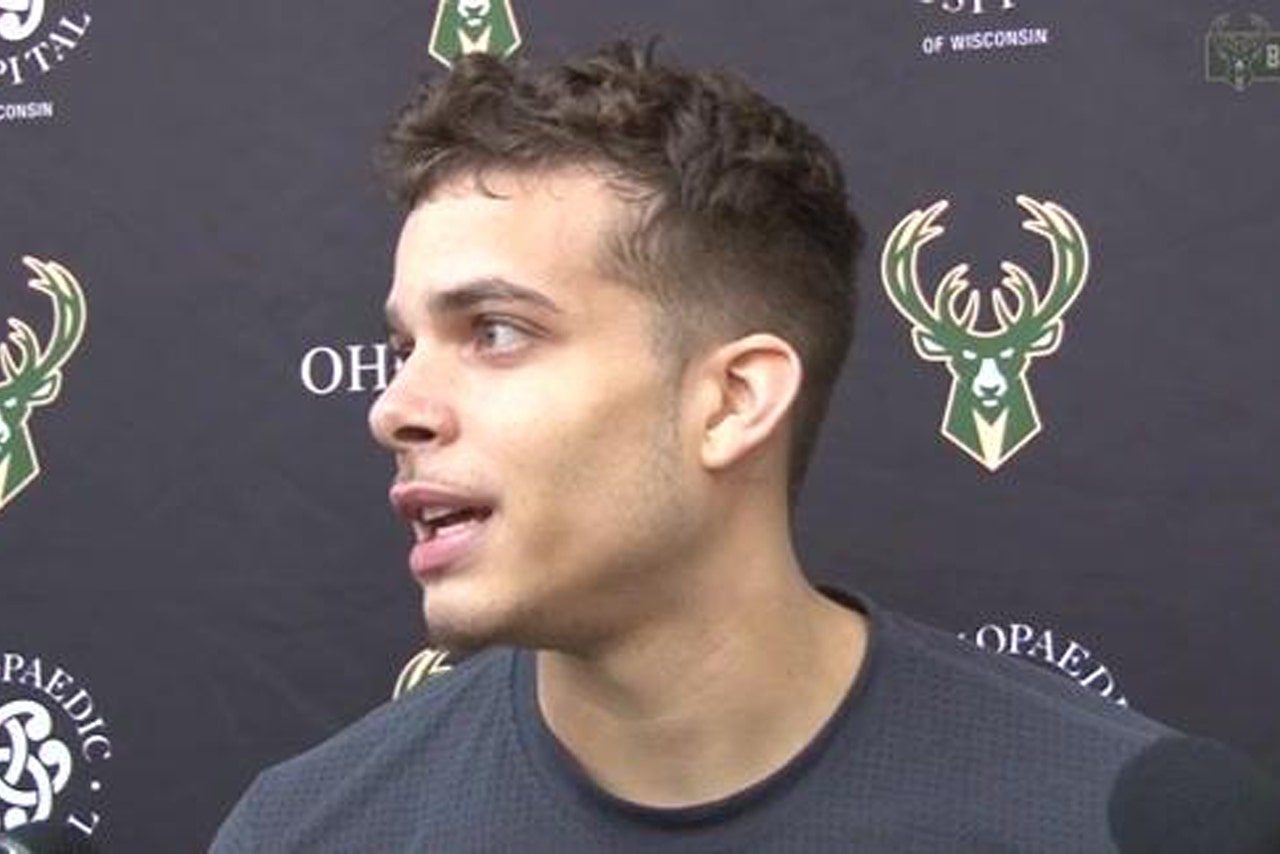 MILWAUKEE -- In their first two pre-draft workouts, the Milwaukee Bucks had hosted just one potential first-round pick -- UCLA's Kevon Looney.
That changed Tuesday, as three players who could be available when the Bucks pick at No. 17 in June 25th's NBA Draft took part in a six-person workout held at the Orthopaedic Hospital of Wisconsin Training Center.
Milwaukee took a closer look at projected first-round picks R.J. Hunter of Georgia State, Justin Anderson of Virginia and Rondae Hollis-Jefferson of Arizona in different skill-specific drills and one-on-one competition.
Boise State's Derrick Marks, Baylor's Royce O'Neale and Nebraska's Terran Petteway also participated.
"It was a really good group today," Bucks director of scouting Billy McKinney said. "It was a really good workout today. It was kind of the wing positions. We are looking at those positions. All of those players offer some different things and skills that we are looking at."
The Bucks could benefit from the addition of another outside shooting threat, especially with the trade of Ersan Ilyasova to Detroit. Hunter and Anderson are two shooters who could be available at No. 17.
After bursting onto the scene as a sharpshooter last summer at a camp held by LeBron James, the 6-foot-6 Hunter shot just 30.5 percent from beyond the arc as a junior at Georgia State. That number is a bit misleading considering the amount of defensive attention placed on him as the focal point of his team's offense.
"In my situation, I had to take 20 shots," Hunter said. "So every shot is not always focused because you know another one is coming. In the league, you get your one shot and you better be locked in on that one. I feel like I have a better mindset and a better focus on every shot."
McKinney said it is important for the Bucks to look at the entire situation surrounding a player rather than simply looking at the raw numbers.
"They are the best players on their team," McKinney said. "If they have any chance of winning at the college level, those guys have to score. A lot of cases, that overshadows people to see them pass the ball or defend on the ball. R.J. did some good defensive work on the perimeter (Tuesday), but also in the post. He did a good job of holding his own in the post."
With Georgia State down 56-44 with 2:54 left against third-seeded Baylor in the NCAA tournament, Hunter rattled off nine straight points to pull his team to within three.
Hunter later connected on a 30-footer with 2.7 seconds left to give Georgia State, coached by his father, Ron, the upset win.
"I was already kind of on my way to the league, but that certified me," Hunter said. "My name is out there more. March Madness will give you a brand."
While Hunter was the only potential NBA Draft pick on his team, Anderson played on a talented Virginia squad. Anderson, a 6-6 wing, played in 26 of Virginia's 34 games as a junior, scoring 12.2 points per game and hitting 45.2 percent of his 3-point attempts.
"That's one of the things I think I do really well," Anderson said. "I feel like I did a great job shooting the ball in the drills. I want to put my best foot forward in this process. It is kind of the fear of the unknown as far as not knowing where you will land. But I can't wait until (I) land somewhere and focus in and find my niche."
His 3-point percentage improved drastically from his sophomore season when he shot 29.4 percent from beyond the arc.
"He really has improved his shooting since being at the University of Virginia," McKinney said. "First two years he was a tremendous athlete and defensive player, but the last couple of years he has really worked on his shot. You could see it not only throughout the course of the year, but he's been a very proficient shooter in the postseason workouts."
Hunter and Anderson had their work cut out for them when going one-on-one against Hollis-Jefferson during the workout. The former Arizona forward has drawn comparisons to Bruce Bowen for his defensive ability.
Hollis-Jefferson would fit the mold the Bucks are looking for in terms of a versatile and long defender, but he is a limited offensive player at this point in his career.
"Being able to know what you are good at is an advantage nowadays," Hollis-Jefferson said. "Accept what you are good (at) and go out and do it. Just work on the things you can't do, but love doing what you can do."
McKinney says there's definitely room in today's NBA for a defensive specialist and used Bowen and former Bucks forward Luc Mbah-Moute as examples.
"Hollis-Jefferson was one of the best defensive players in college basketball," McKinney said. "He defended all five positions throughout the course of his career. That's attractive too. He understands his shooting is something he has to work on, but if he's with a team that has offensive threats, he can fit in nicely."
It is likely at least one of the three potential first-round picks the Bucks worked out Tuesday will be available to them on June 25.
NBADraft.net projects Hollis-Jefferson at No. 20, Anderson at No. 22 and Hunter in the second round at No. 32. DraftExpress.com's latest mock draft has Hunter at No. 21, Hollis-Jefferson at No. 22 and Anderson at No. 25.
"A lot of teams need (shooting) in the draft, especially the Bucks," Hunter said. "I feel (they pick) right in my range and they do need a lot of outside shooting. They have a lot of slashers and playmakers and they need that one guy to space the floor. I can be that guy."
The Bucks will hold additional draft workouts Wednesday, Thursday and next Monday.
Badgers pass on workouts: If the Bucks wind up selecting one of the two Wisconsin Badgers projected to go in the first round it will be without either attending a workout in Milwaukee.
Frank Kaminsky and Sam Dekker both passed on offers to work out for the Bucks, as each player expects to be picked prior to No. 17.
"At this point, I don't think (either player will work out with the Bucks)," McKinney said. "There's a good chance both of those players will be gone when we make our selection."
The Bucks met with Kaminsky and Dekker at the NBA Draft combine in Chicago in May and are quite familiar with both due to the school's proximity to Milwaukee.
"It is not so much to see them play," McKinney said. "But when we get a chance to meet with players this late, it gives us a chance to get some insight into their personality and how they might fit in with our guys."
Follow Andrew Gruman on Twitter
---