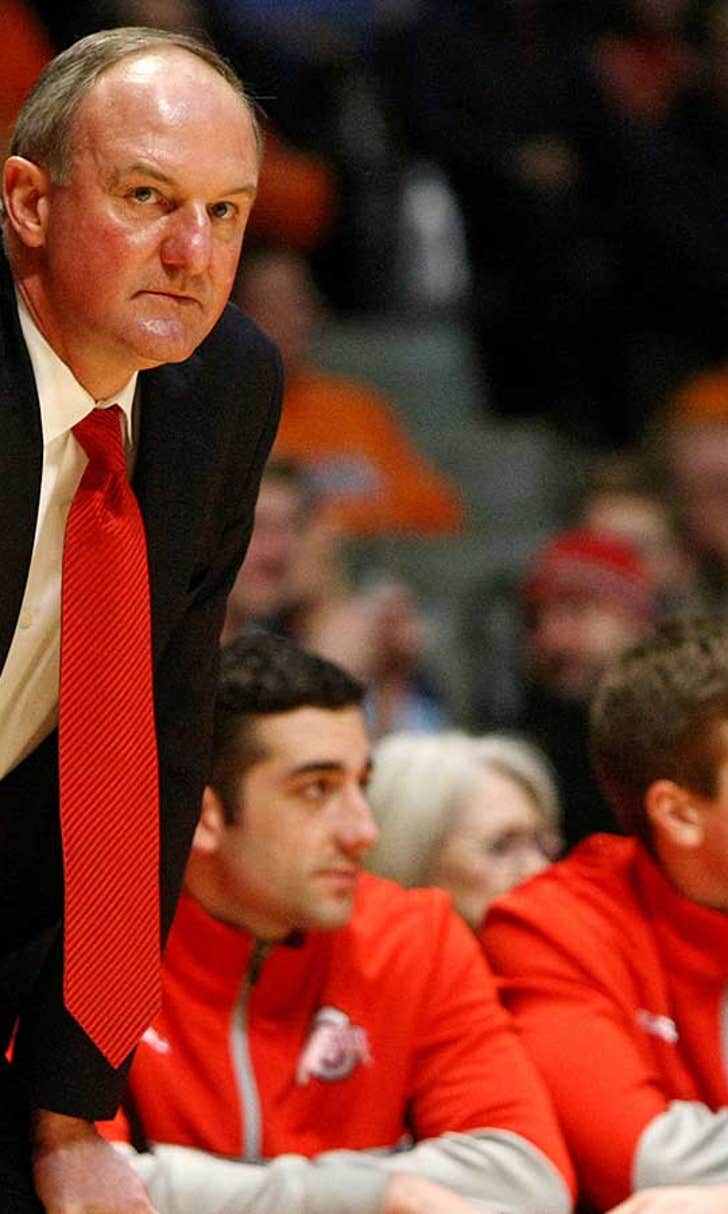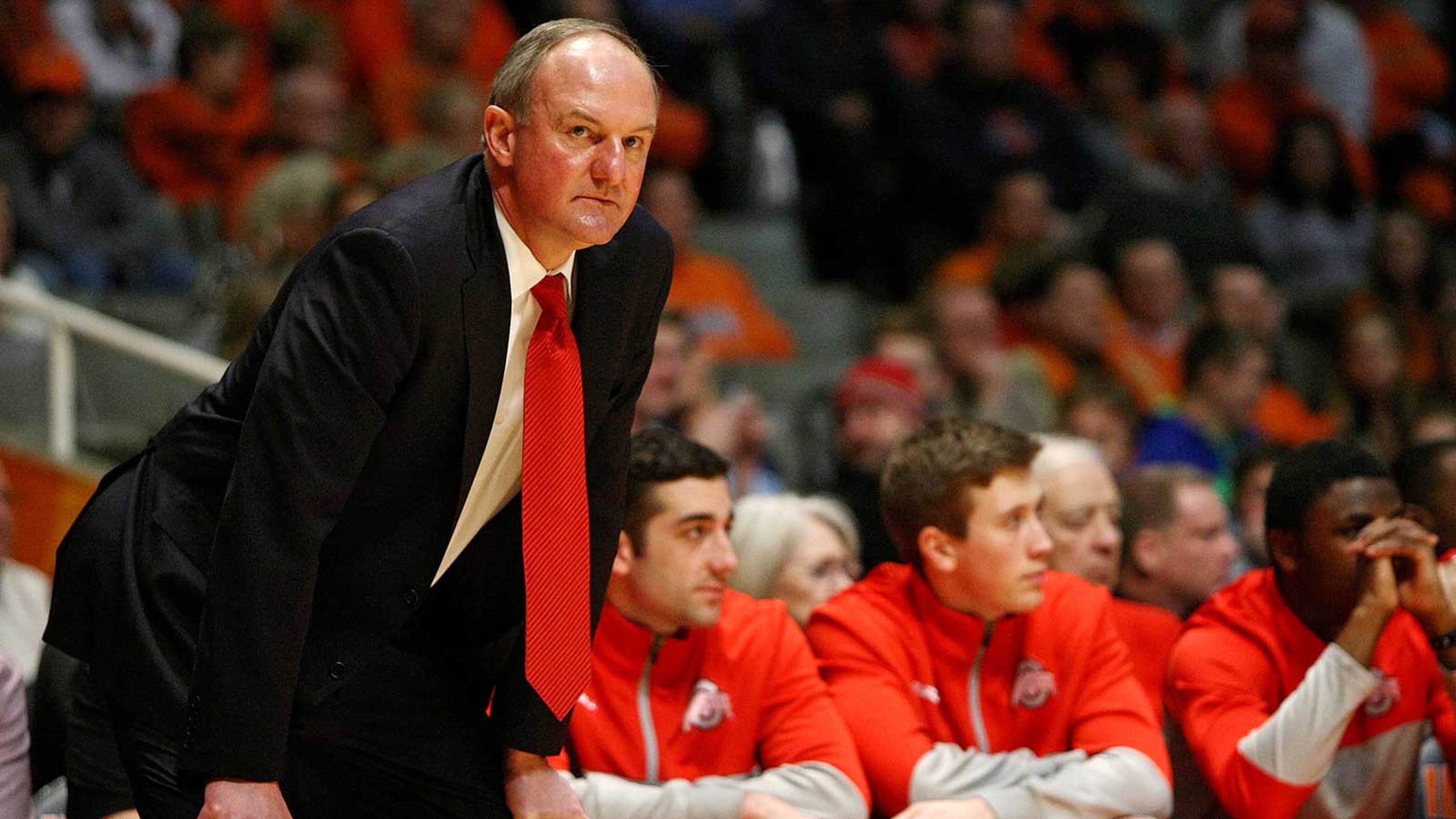 Hungry Buckeyes look to extend hot streak
BY foxsports • February 26, 2014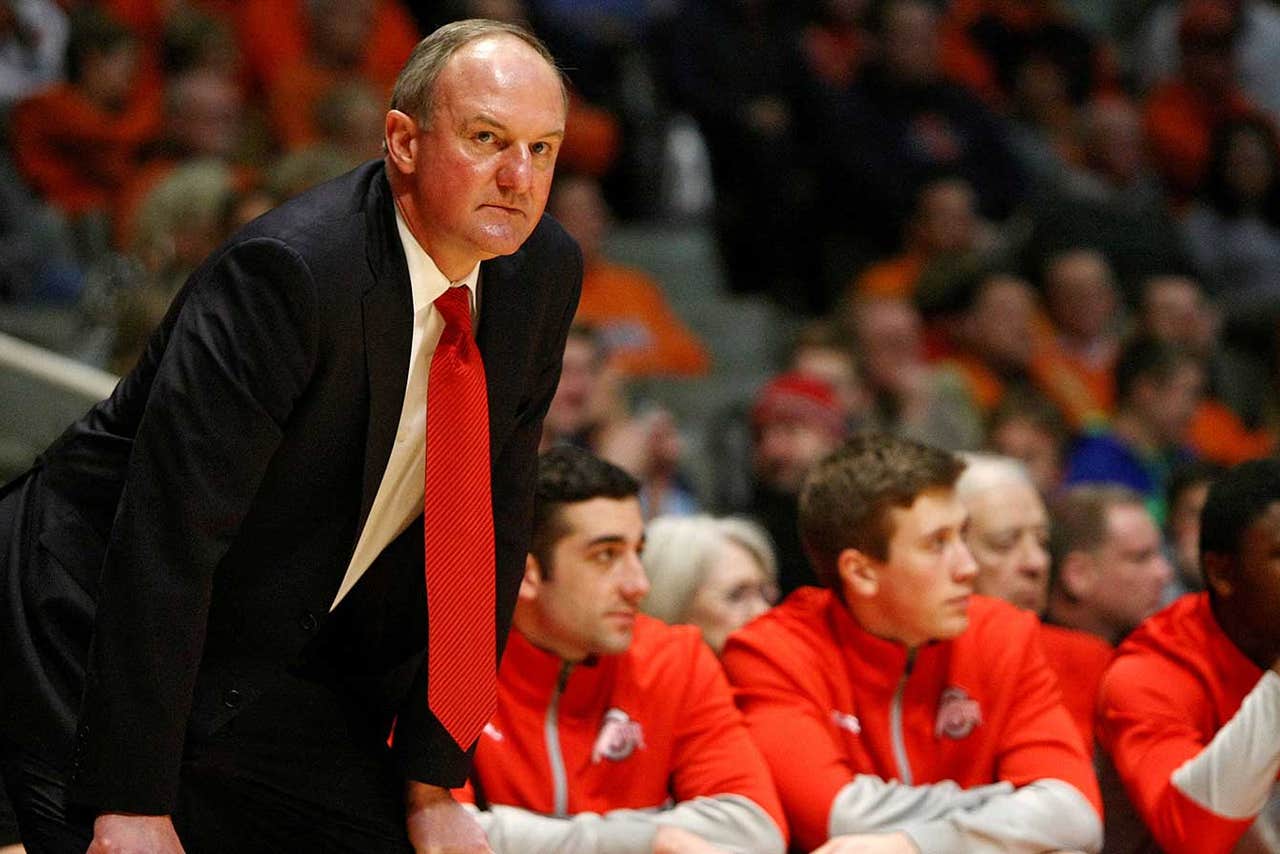 Thursday night, No. 20 Ohio State would like to gain a measure of revenge on Penn State.
More importantly, the Buckeyes would like to continue to forget the team they were back on Jan. 29 when they lost an overtime home game to Penn State. They'd like to forget the team they were in the second half of their Feb. 11 game against Michigan, too, when what's been a shaky offense completely crumbled.
That Michigan loss is Ohio State's only loss since the Penn State game. These Buckeyes, warts and all, are moving forward pretty well.
With six wins in its last seven games, Ohio State is now back in the top tier of the unpredictable and ultra-competitive Big Ten, alone in fourth place with a 9-6 conference race heading into Wednesday and Thursday night's games. There's no breathing room in the standings and little margin for error as the offensively-challenged Buckeyes hope to carry momentum and confidence forward.
After a miserable 18-point first half last Saturday against Minnesota, Ohio State used a 17-0 run in the second half to key a 64-46 victory. The defense has been consistently good, and a veteran-laden team that was faced with a severely uphill climb just a couple of weeks ago is fighting like crazy to make that climb and still chase big victories next month.
"I think we're peaking at the right time," said Sam Thompson, who scored 10 unaswered all on his own in the decisive run last weekend against Minnesota.
Said Ohio State coach Thad Matta: "We're showing signs of getting a lot better. I think the defense is hitting its stride. Offensive execution is getting better."
There have been nights -- like Michigan, for example -- when the Buckeyes haven't been able to throw it in the ocean. In the first Penn State game they simply didn't close the door after leading by 11 points with just under eight minutes left. That marked the Buckeyes' fifth loss in a stretch of six games.
Ohio State now is trending the other way, looking like a hungry team that learned from prior mistakes.
"I definitely think that the rest of the season is desperation for us," leading scorer LaQuinton Ross said. We want to get a high seed in that NCAA Tournament. With the way the Big Ten is going, a lot of teams have been losing, I think it's a great thing for us so we can move up and definitely also in the Big Ten tournament. That's going to be a big step for us.
"For the rest of the season, I think everybody in the locker room knows what's at stake and they know how good of a team that we have and they know that we can go far in the tournament. I think everybody's got that to look forward to."
Everybody's winning on the road in the Big Ten this year, and with two more Ohio State can put January and that Michigan game behind and finish in the top four, earning a first-round conference tournament bye. After Thursday's game the Buckeyes play at Indiana Sunday, then get a week off before finishing the season against Michigan State on Mar. 9.
The league title is out of the question, but the Buckeyes knew that. They've been a very good March team in general over the last few years, and that's the goal again.
"We've had some letdowns here and there, but those are things that seeing us play out of them has been important to me in terms of how they've done it," Matta said. "We seem a little bit more sound in terms of the pace and just the right reads that we want to make."
Said Thompson: "Every game from here on out is a must-win game. These last three games will do a lot for our seeding in the Big Ten tournament and hopefully the NCAA Tournament and then once we get to the Big Ten tournament and the NCAA tournament, it's one and you're done. Every game from here on out is a desperation game. We look at every game from here on out is a tournament-type game that we have to win and that we have to come out and give our best effort for 40 minutes."
---