HR by Marlins' Realmuto negated after Brewers' challenge
May 9, 2016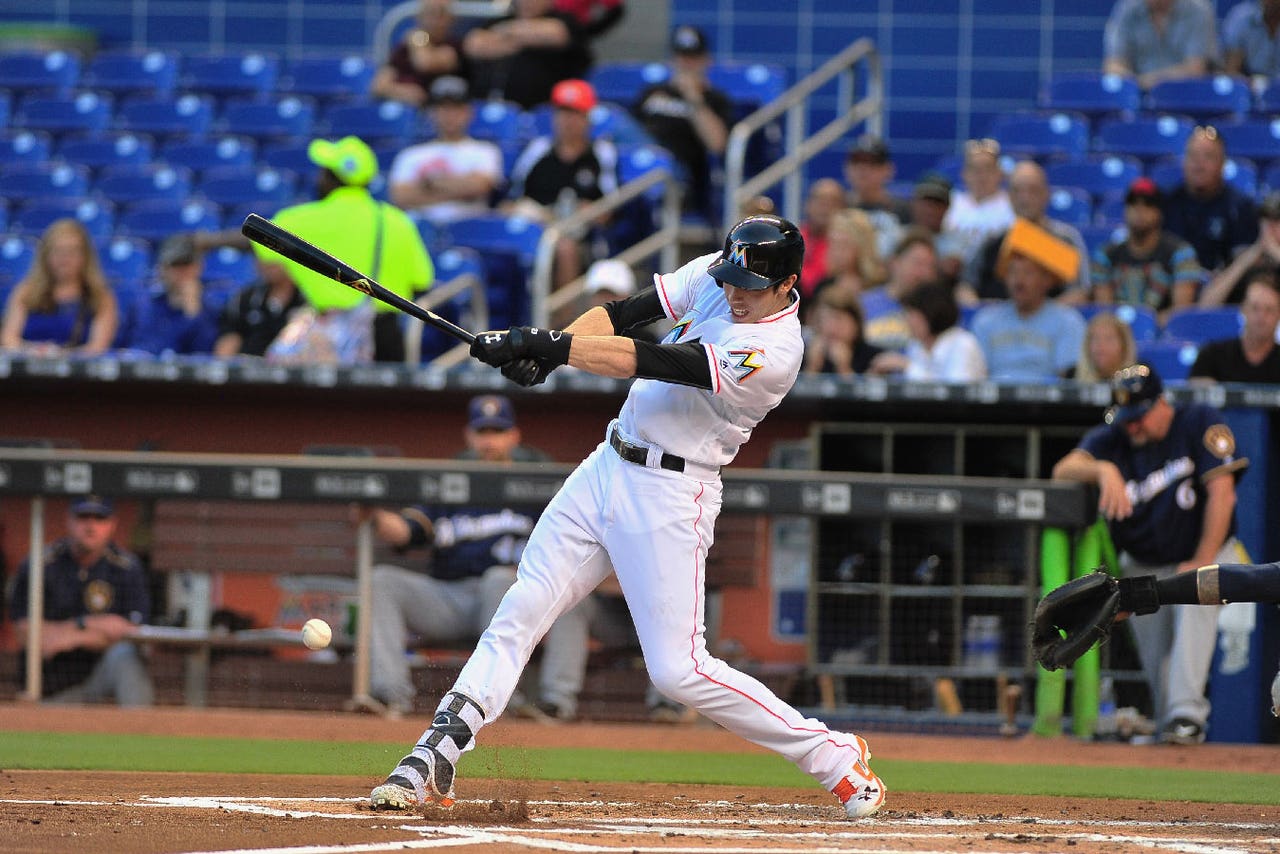 MIAMI -- A home run by the Marlins' J.T. Realmuto was negated when he passed teammate Marcell Ozuna after rounding first base Monday against the Brewers, costing Miami a run.
Realmuto's hit struck the home run sculpture in center field. Ozuna, who was on first base, misjudged the fly and retreated to first, and Realmuto trotted past him.
First base umpire Mike DiMuro didn't notice the gaffe, and Ozuna and Realmuto rounded the bases in that order and crossed the plate. But Brewers manager Craig Counsell challenged the two-run homer, and the play was overturned.
Realmuto was credited with a single and an RBI and ruled out at second base, and Ozuna scored to give Miami a 1-0 lead.
---
---