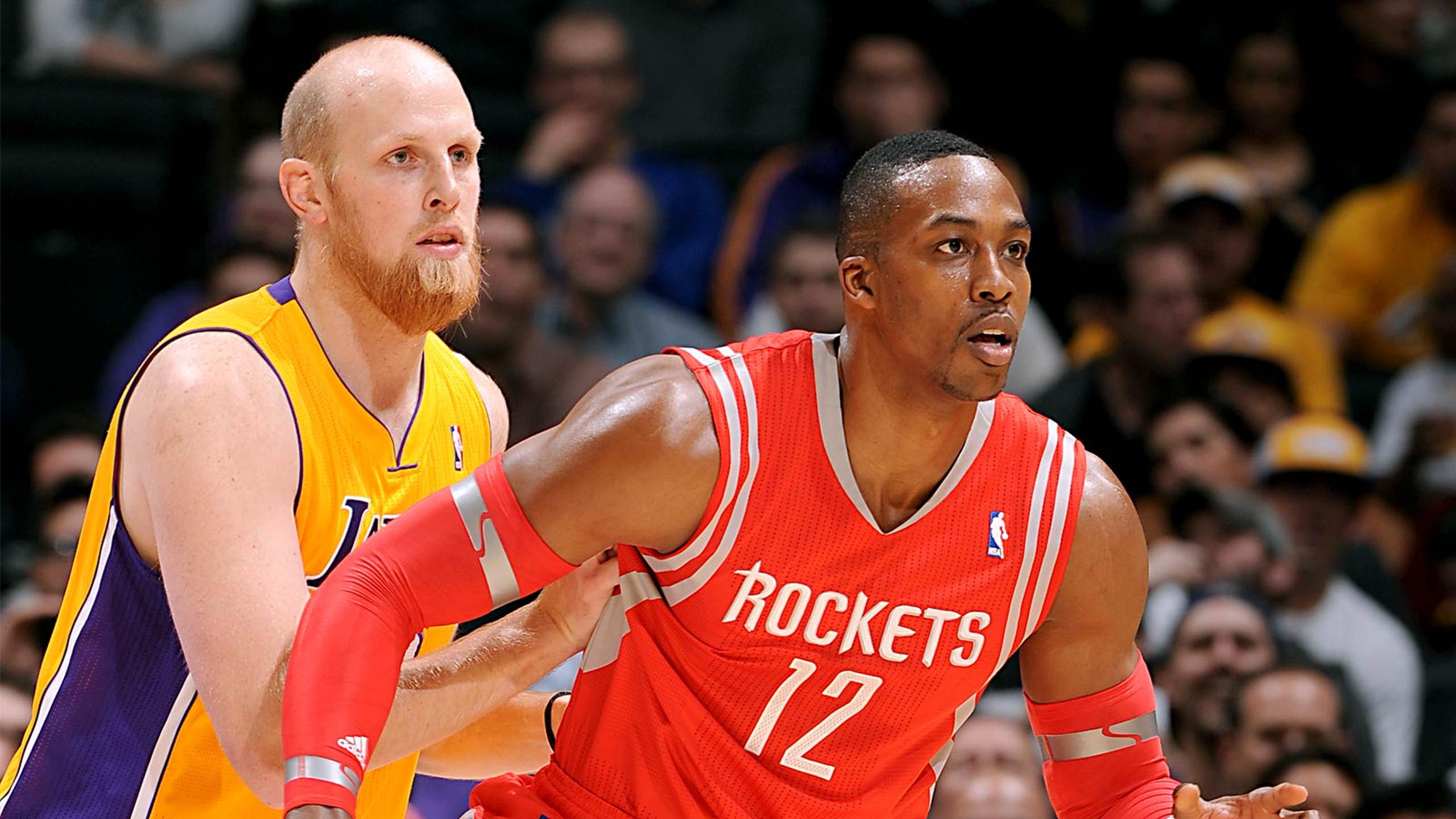 Howard, Rockets serve Lakers worst home loss to Houston
BY foxsports • February 20, 2014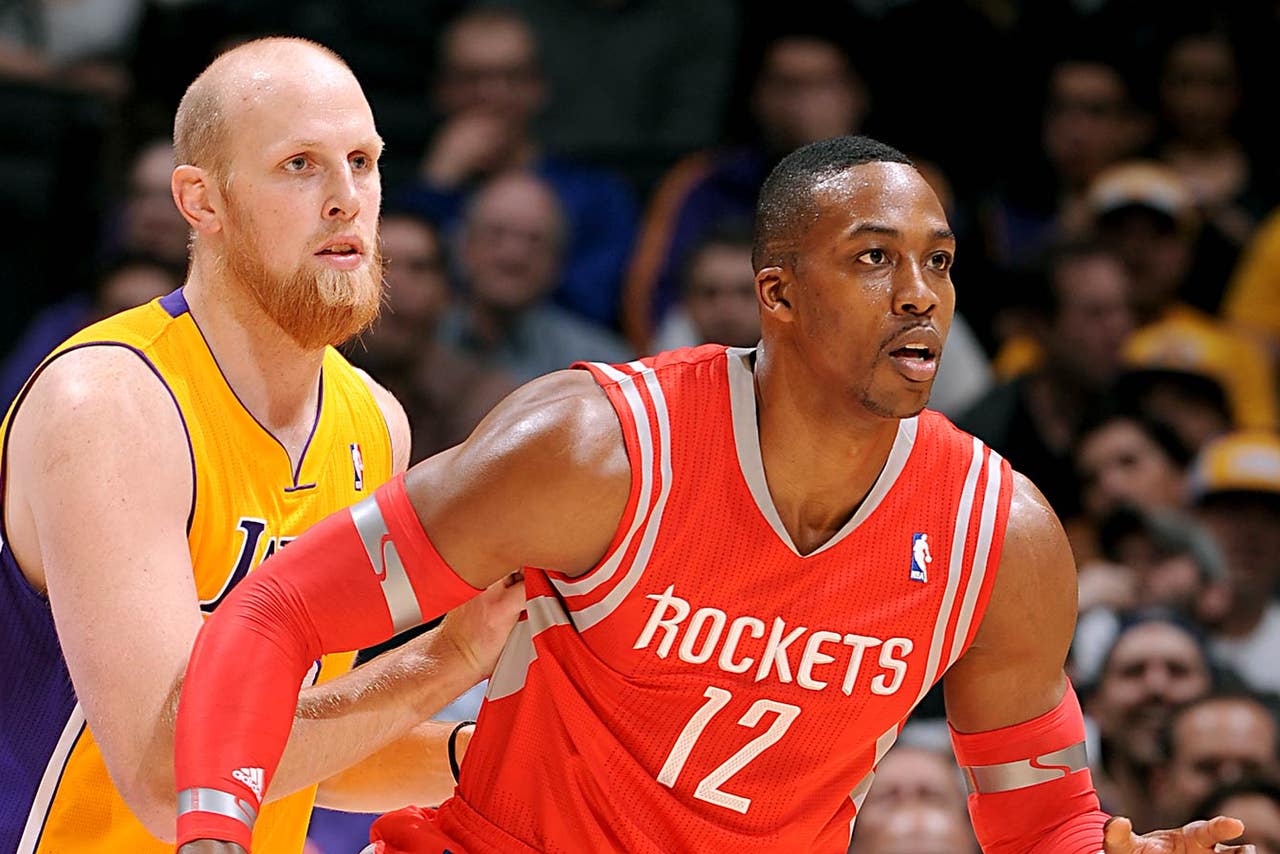 LOS ANGELES -- Dwight Howard is happy. Lakers fans are angry, and on Wednesday night they showed it.  
Displeased with Howard's decision to leave the team over seven months ago, Lakers fans had their first opportunity to express their frustration to the All-Star center in what was a pretty ho-hum night for the Lakers and their fans in a 134-108 Rockets win, which extended their current league-high win streak to eight games.
When Howard stepped onto the court for warm-ups, Lakers fans booed.
When Howard was introduced as a member of the Rockets starting five, Lakers fans booed.
Every time Howard touched the ball, Lakers fans booed.
When Howard stepped to the line and missed free throws, similar to what he did during his time in Purple and Gold, Lakers fans booed.
When Howard received a technical foul early in the first quarter, Lakers fans, yes, booed.
It was that kind of night, but the seven months of frustration that rained down on Howard was far from a distraction for the current Houston Rocket who smiled wider and jumped higher than any other time during his lone season as a member of the Lakers.
He's healthy and it showed. Howard jumped into the Staples Center sky to throw down lob after lob.
"I just think that I'm a lot healthier than I was last season," Howard said. "Last year I could recall some games where I was going up to try to dunk and I just didn't have the legs to finish it."
By halftime, he already registered a double-double and had nearly as many rebounds (10) as the Lakers (13). By night's end, he had 20 points, 13  rebounds, three blocks, and didn't see the floor at all in the fourth quarter.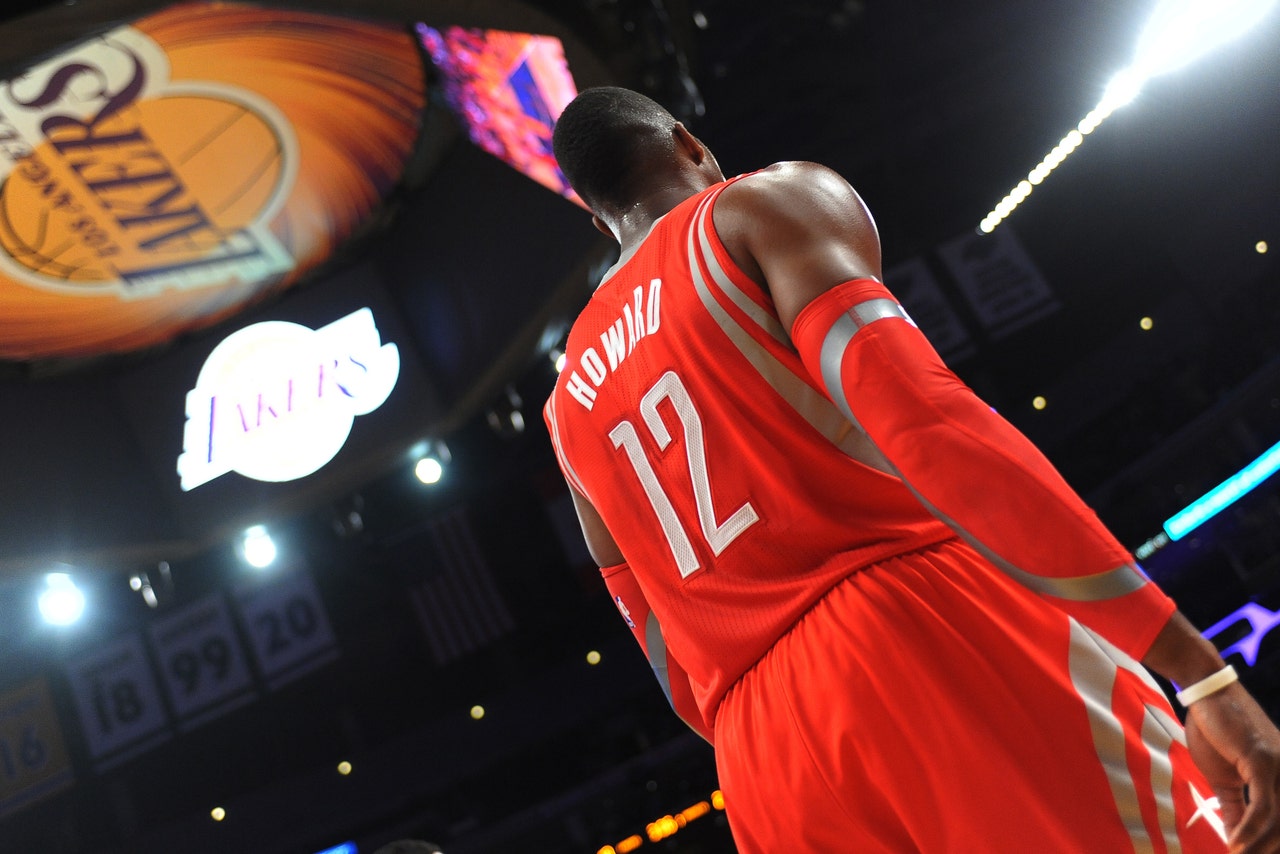 Dwight Howard returns to Staples Center, reflects on decision.
READ MORE

It was a vivid description of where Howard is and where the Lakers are. 10 other Rockets besides Howard saw the floor on Wednesday night.
After trading Steve Blake to Golden State prior to tipoff, the Lakers were left with eight players total.
While Howard and the Rockets were on their way to winning their eighth straight game, the Lakers were losing their eighth straight at Staples Center.
Lakers fans will point to the vetoed Chris Paul trade along with Howard bolting after one season as the primary reason for the team being in the state they're in today. Howard, meanwhile, won't allow himself to think that way.
"I can't focus on the Lakers," Howard said. "The Lakers have always found a way to get back to the top and they will one day."
Following Wednesday's loss, which was the worst to the Rockets at home in Lakers franchise history, it appears "one day" can't come soon enough. 
---