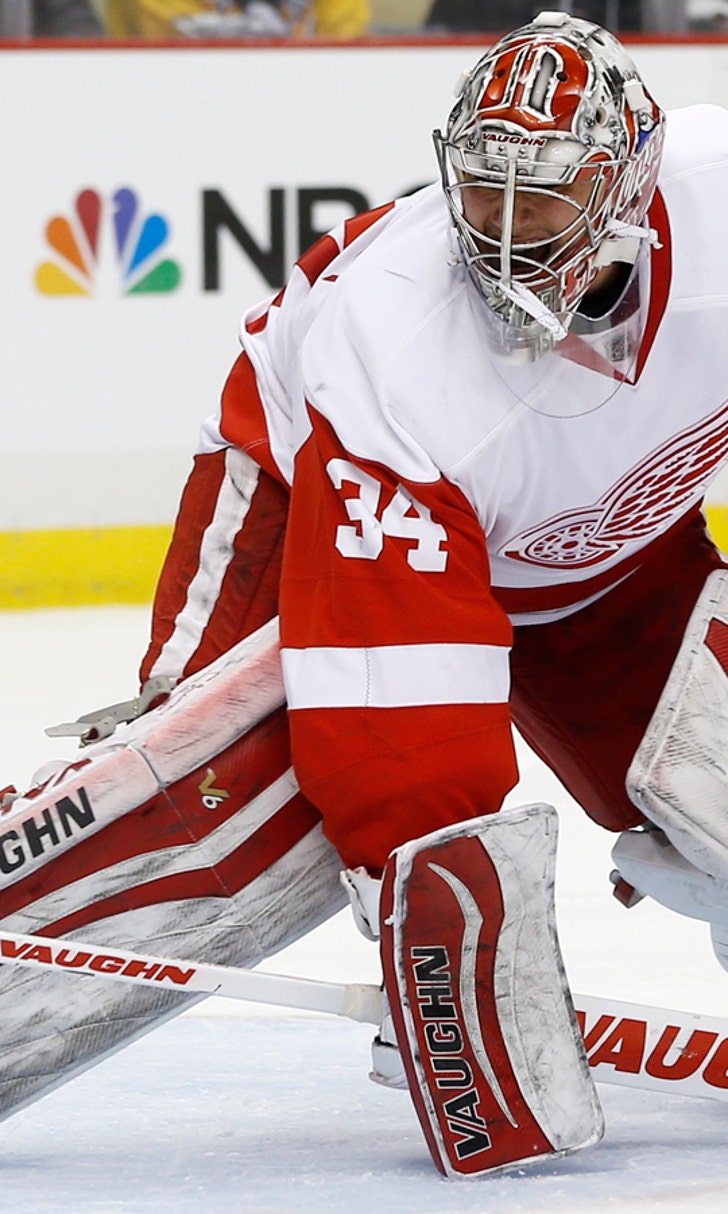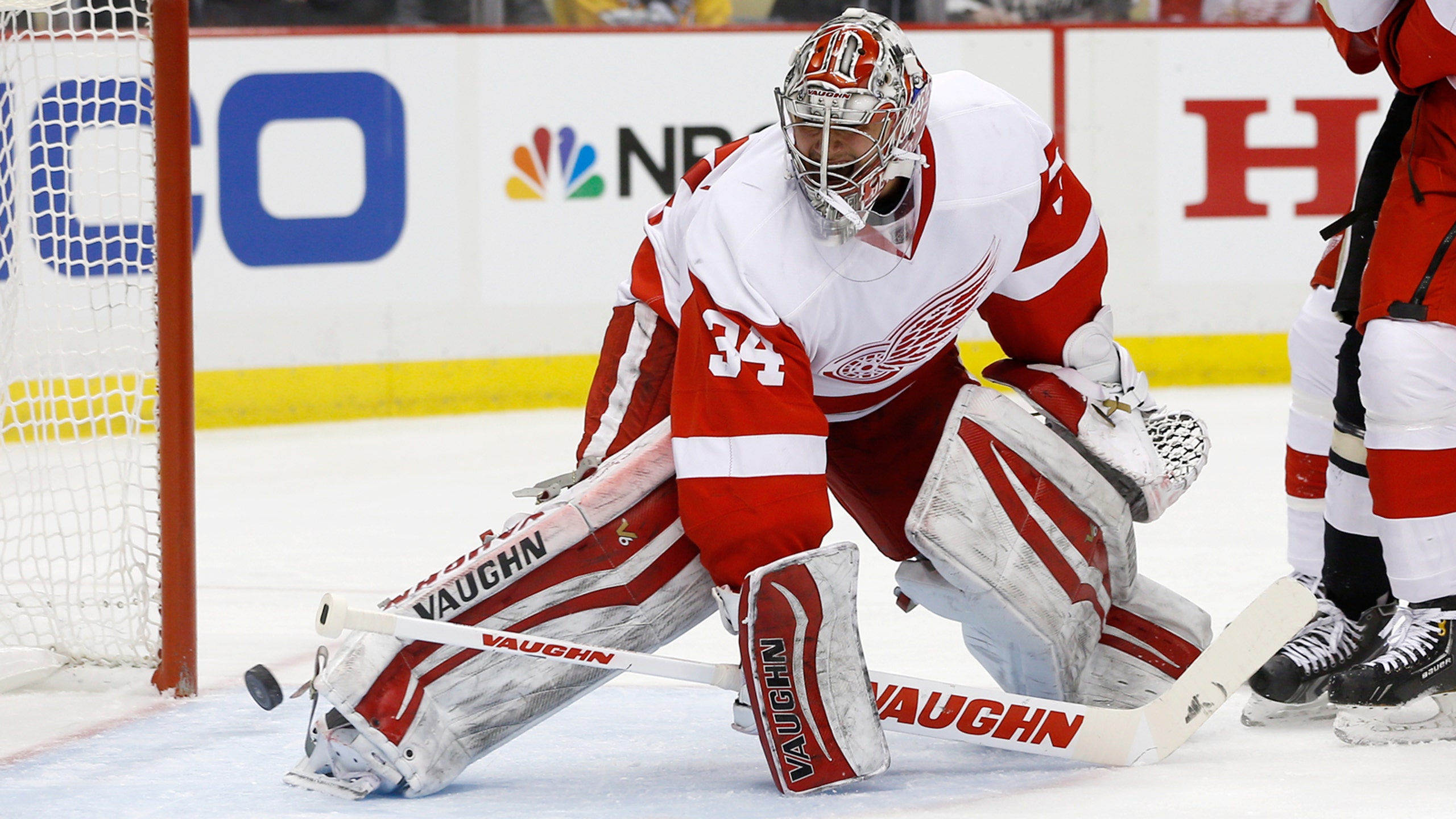 Howard mops up after Mrazek, Red Wings get pounded by Pens
BY foxsports • February 11, 2015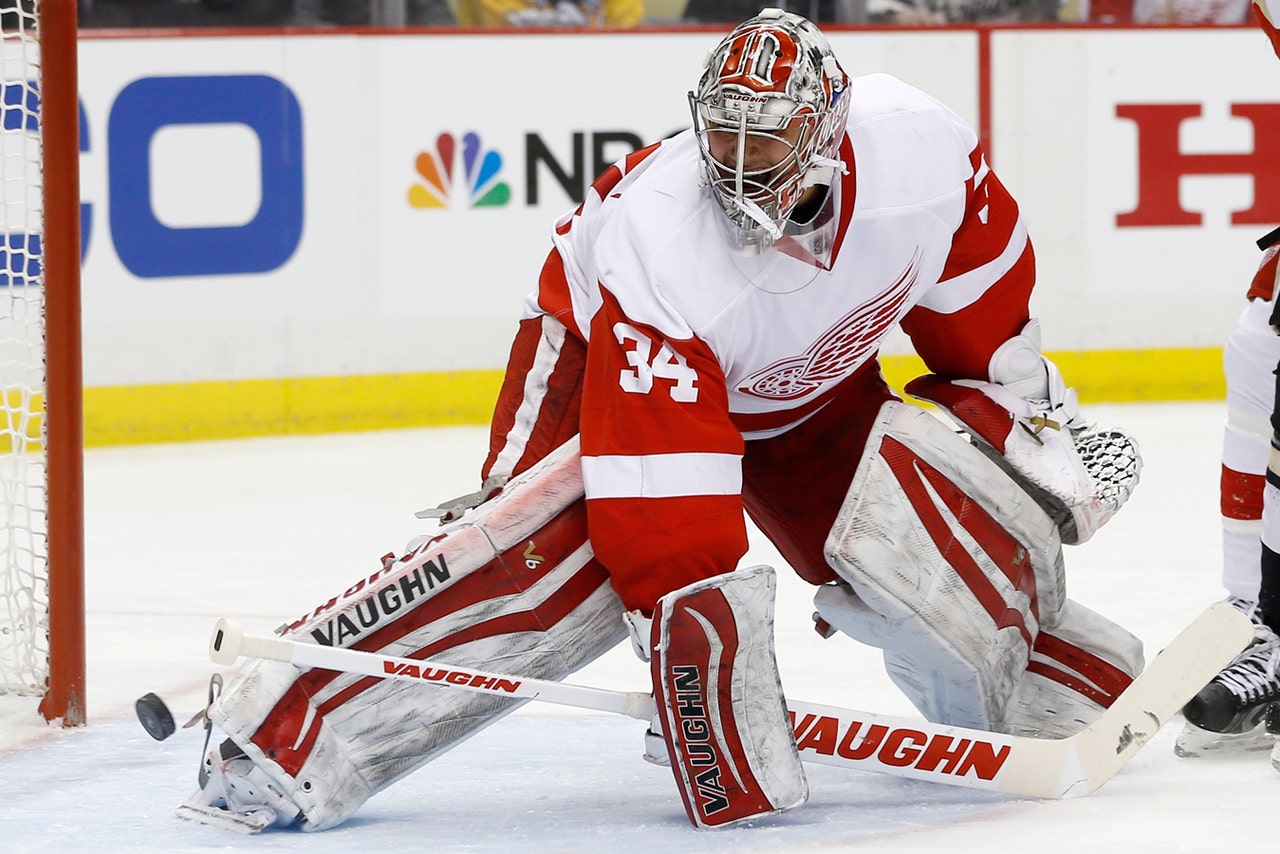 Petr Mrazek gave way to Jimmy Howard a little sooner than he'd planned.
Mrazek, the Red Wings' third-string goaltender who performed so admirably while the All-Star Howard was nursing a groin injury, lasted two periods and took a seat at the end of the bench to watch his teammates try to overcome a three-goal deficit in the third.
The Wings finally showed up in the final 20 minutes, and if they'd played like that from the opening face-off this might have been the rivalry game worthy of the hype of national television.
Instead, Pittsburgh stormed to a four-goal lead in the first 28 minutes, essentially beating the Red Wings at their own tenacious game -- and cruised to a 4-1 victory Wednesday night.
After watching this debacle, a pessimist might suggest that Mrazek's feast-or-famine performances suggest he could use more time in the minors to work on his consistency. An optimist, however, would point out that without Mrazek leading the Wings to a 9-1 record heading into Wednesday night's game, they might well be far down the standings battling for a playoff spot instead of sitting three points behind Tampa Bay in the Eastern Conference.
An optimist also might suggest that a little mop-up duty against a talented offensive club like Pittsburgh is precisely the kind of work Howard needs before his first start in more than a month on Saturday.
Stephen Weiss scored the lone Wings goal, and they missed several glorious opportunities to close the gap when they stormed the Penguins crease in the first half of the final period.
Otherwise, this so-called rivalry game fell flat. The Penguins, coming off a 5-0 drubbing at Vancouver, played like they meant to redeem themselves. The Wings played like they were winding up a streak in which they played four of five games on the road -- and feeling good about themselves with a three-game win streak.
But it would be unfair in the extreme to blame this game on Mrazek, whose teammates were simply overpowered by a furious Penguins team that created numerous second and third opportunities for themselves. They cashed in by forcing some egregious Detroit turnovers, and took advantage of a couple of lucky bounces. In other words, they used the Wings' blueprint to win this game rather easily.
So now the Wings come home for a bit of a breather and two games -- Winnipeg on Saturday and Montreal on Monday -- before embarking on their most challenging road trip of the season, a six-pack of games against some of the Western Conference's strongest teams.
But the first order of business for Detroit, after flushing this debacle in Pittsburgh, is to figure out its goaltending tandem.
The easiest thing to do, with Howard reclaiming his job as the workhorse, is to return Mrazek to Grand Rapids, the Wings' top minor-league affiliate, and restore back-up duties to Jonas Gustavsson. He recently returned from a three-month absence with a dislocated shoulder.
But the easiest thing isn't necessarily the right thing -- or the smartest thing for the future of the franchise.
Everyone knows Mrazek is the heir-apparent -- the guy they hope will keep a fire lit under Howard all the way to a Stanley Cup title one day. Never mind that the kid got pulled in three games in an eight-game streak. He gave his team a chance to win most nights, and in each of the other two times he was pulled he responded with a sterling performance the next game.
Coaches love that, and so to teammates. And it's clear they all adore Mrazek for all he's shown in this improbable rookie season of his. Instead, he'll probably wind up with orders back to Grand Rapids on Friday, the day before he turns 23.
Good job, kid. Thanks. Happy Birthday. See ya.
If I'm Ken Holland, I'm working the phones and talking to teams desperate to beef up their goaltending. And they're out there. The New York Rangers are desperate for a veteran backup to work behind Cam Talbot, the backup who was pressed into duty with Henrik Lundqvist our four-to-six weeks with a neck injury. The Rangers are battling for a wildcard spot in the Eastern Conference -- and Gustavsson could be the guy to help them secure a playoff spot much like he did for the Wings last year.
Gustavsson could fetch a decent draft pick, which can be a nice return for a team that scouts and drafts as well as Detroit does.
Stay tuned. It's going to get interesting between now and the March 2 trade deadline.
---