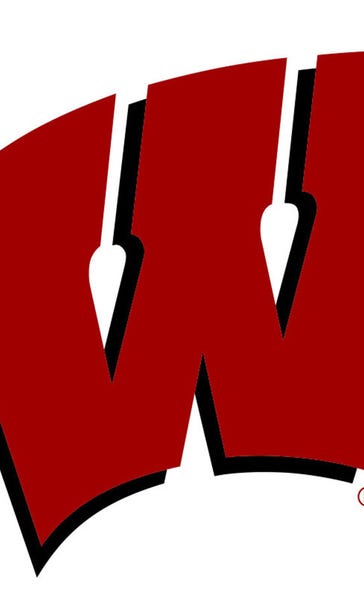 How they voted: Badgers in 2016 AP football poll (Preseason)
BY foxsports • August 24, 2016
The 2016 college football kickoff is closing in and quite frankly, this year's batch of voters in the Associated Press top 25 poll don't think too much of the Wisconsin Badgers right off the bat.
Perhaps it is because of their tough schedule, including an opener against LSU, which is ranked at No. 5 in the preseason poll. Or maybe it is the uncertainty around a team which is searching for a new starting quarterback, lost its top wide receiver and is looking to replace three-quarters of its secondary (among other things).
Whatever the reason -- or reasons -- only seven voters had the Badgers on their preseason ballot. And, amazingly, three of those have UW in the top 20 with a vote as high as No. 14.


Key word here, of course, is preseason. A win over LSU and it is guaranteed Wisconsin will be on every ballot following the Week 1 games. A loss, and, well, who knows when the Badgers will garner votes again.
With that in mind, here's a look at the preseason votes. As usual, we'll run this feature every week, as long as it has merit.
| Voter | Preseason |
| --- | --- |
| Mike Barber, Richmond Times-Dispatch | 14 |
| Marq Burnett, SEC Country | 17 |
| Mitch Vingle, Charleston Gazette-Mail | 18 |
| Dave Southern, Idaho Statesman | 22 |
| Rob Long, WJFK-FM Washington, D.C. | 22 |
| Jerry DiPaola, Pittsburgh Tribune-Review | 23 |
| Jonny Miller, WBZ News Radio | 24 |
| Adam Jude, Seattle Times | n/a |
| Adam Zucker, CBS Sports Network | n/a |
| Andy Greder, St. Paul Pioneer Press | n/a |
| Bill Landis, Cleveland Plain Dealer | n/a |
| Brent Axe, Syracuse Post-Standard | n/a |
| Brett McMurphy, ESPN | n/a |
| Brian Howell, Daily Camera | n/a |
| Chris Murray, Reno Gazette-Journal | n/a |
| Chuck Carlton, Dallas Morning News | n/a |
| Dana Sulonen, Opelika-Auburn News | n/a |
| David Briggs, Toledo Blade | n/a |
| Ed Daigneault, Republican-American | n/a |
| Ed Johnson, Albuquerque Journal | n/a |
| Eric Hansen, South Bend Tribune | n/a |
| Ferd Lewis, Honolulu Star-Advertiser | n/a |
| Garland Gillen, WVUE-TV New Orleans | n/a |
| Gary Horowitz, Statesman Journal | n/a |
| Gary Smits, Florida Times-Union | n/a |
| Graham Watson, Yahoo Sports | n/a |
| Jason Galloway, Wisconsin State Journal | n/a |
| Jeff Miller, Orange County Register | n/a |
| Jimmy Burch, Fort Worth Star-Telegram | n/a |
| Joe Dubin, WSMV-TV | n/a |
| Joe Walljasper, Columbia Tribune | n/a |
| Joey Knight, Tampa Bay Times | n/a |
| John Clay, Lexington Herald-Leader | n/a |
| John Shinn, The Norman (Okla.) Transcript | n/a |
| Jon Wilner, San Jose Mercury News | n/a |
| Josh Kendall, The State | n/a |
| Keith Sargeant, NJ.com | n/a |
| Kirk Bohls, Austin American-Statesman | n/a |
| Marc Weiszer, Athens Banner-Herald | n/a |
| Matt Charboneau, The Detroit News | n/a |
| Matt Galloway, Topkea Capital-Journal | n/a |
| Matt McCoy, WTVN-AM Columbus | n/a |
| Matt Porter, Palm Beach Post | n/a |
| Michael Bonner, Jackson Clarion-Ledger | n/a |
| Michael Lev, Arizona Daily Star | n/a |
| Nathan Deen, Savannah Morning News | n/a |
| Ngozi Ekeledo, WTVD-TV | n/a |
| Pat Caputo, Oakland Press | n/a |
| Patrick Brown, Chattanooga Times Free Press | n/a |
| Pete DiPrimio, Fort Wayne News-Sentinel | n/a |
| Robert Cessna, Bryan-College Station Eagle | n/a |
| Robert Gagliardi, Wyoming Tribune Eagle | n/a |
| Ross Dellenger, The Advocate, Baton Rouge | n/a |
| Sam McKewon, Omaha World-Herald | n/a |
| Scott Hamilton, Winston-Salem Journal | n/a |
| Scott Wolf, Los Angeles Daily News | n/a |
| Steve Batterson, Quad City Times | n/a |
| Steve Wiseman, Durham Herald-Sun | n/a |
| Tom Murphy, Arkansas Democrat-Gazette | n/a |
| Tony Parks, KZNS | n/a |
Dave Heller is the author of the upcoming book Ken Williams: A Slugger in Ruth's Shadow as well as Facing Ted Williams Players From the Golden Age of Baseball Recall the Greatest Hitter Who Ever Lived and As Good As It Got: The 1944 St. Louis Browns
---
---