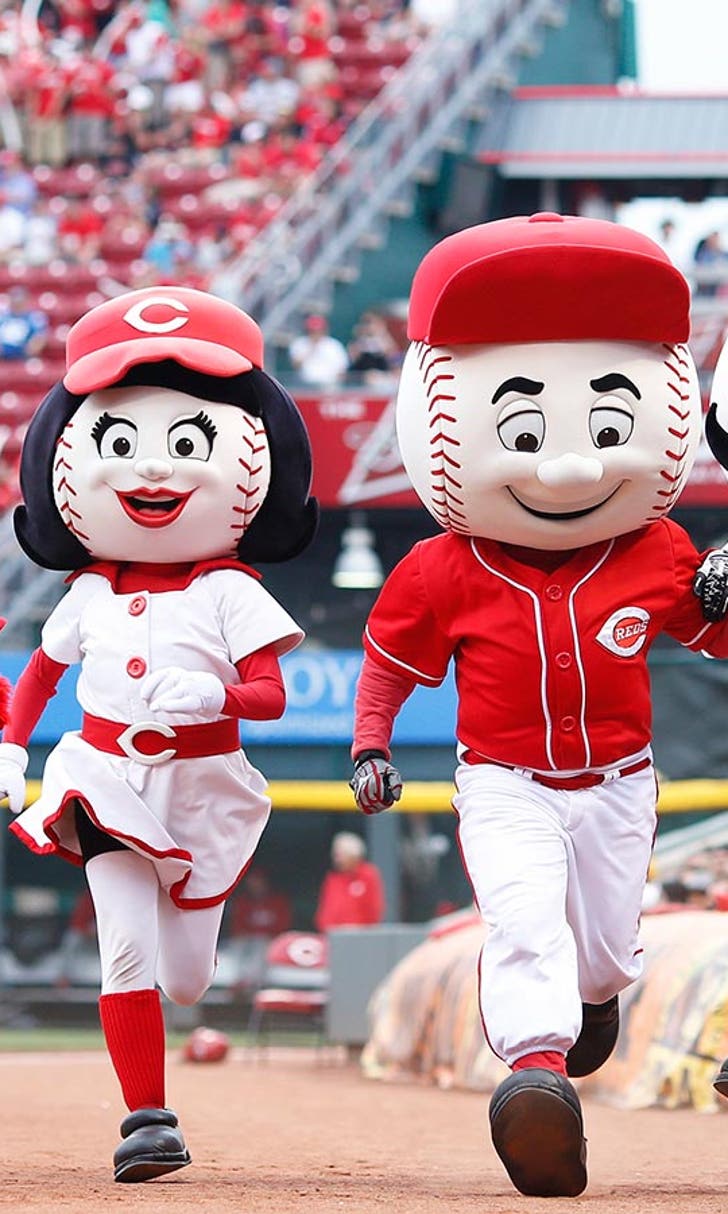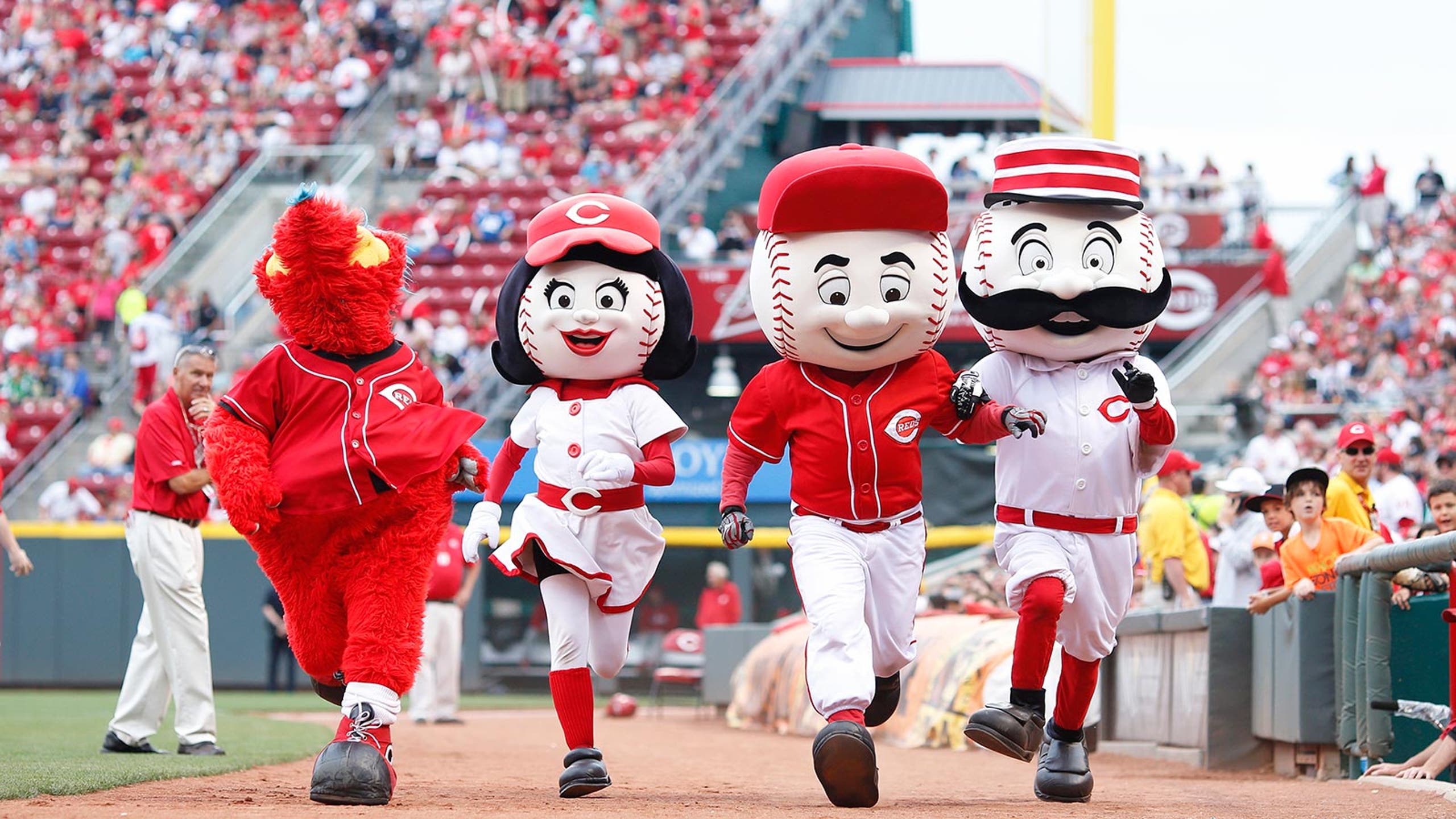 How the Cincinnati Reds quietly won at the winter meetings
BY foxsports • December 12, 2014
The story of the week was all about the Dodgers, whose new front office pulled off a trading frenzy that dramatically reshaped the look of one of baseball's strongest rosters. Before the Dodgers took over, though, all the conversations had to do with the Cubs, who added Jon Lester, Miguel Montero and Jason Hammel within a matter of a couple days. The Cubs moved to open their contention window early, and one of the possible side effects involved the plan of the Reds. There was thought that, with the Cubs loading up, the Reds would be more motivated to sell pieces off and build for the future.
Indeed, with the Winter Meetings wrapping up, the Reds made a couple of trades that dealt away members of the starting rotation. Though they might've gotten lost in the insanity, Cincinnati sent Mat Latos to Miami, and shipped Alfredo Simon to Detroit. Both are due to become free agents in a year, and the moves signaled to some that the Reds are ready to tear down. But in reality, the Reds are preparing to give contention one more go in 2015. With the two quiet trades, the Reds trimmed payroll and added to the long-term outlook, and the roster didn't actually lose much of anything.
The Reds have occupied one of the most difficult positions in the game. It's been pretty clear their window is closing. Yet, the roster contains a number of high-impact, quality players. There's been too much talent to tear it all down, but the team hasn't had the money to supplement the talent already in house. So they've been stuck in between, with almost an entire rotation looking at one final year of team control. The Reds had difficult waters to navigate.
And if you examine the team projections we have at FanGraphs, the Reds look like they might be the worst team in the NL Central. They're projected for as many wins as the Twins, barely surpassing the Padres and Diamondbacks, so on that basis the Reds don't appear like a team that should be focusing still on the one season ahead. But there are reasons for optimism here. Legitimate, short-term optimism. And the moves they made added longer-term pieces at the same time, helping the Reds stay relevant while improving 2016 and the seasons beyond.
We can talk about the trades first. One of them sent Simon to the Tigers in exchange for Eugenio Suarez and Jonathon Crawford. Simon was a first-half surprise in 2014, and he finished the year with a 3.44 ERA over 32 starts. However, ERA isn't the best indicator of pitching ability, and Simon's other indicators are a lot less shiny. According to numbers like FIP and xFIP, Simon actually pitched like a below-average starter, and his ERA was kept down by a little bit of luck and a lot of good defense. By the metric Defensive Runs Saved, the Reds had the best team defense in baseball. By Ultimate Zone Rating, they were fourth. Simon got help, is the point, and at 33 years old, it's not like he has a lot of upside.
So the Reds dealt one year of a mediocre arm. In return they got a shortstop with big-league experience, and the 20th overall pick of the 2013 draft. Crawford is a righty with a big fastball and a workable slider, and though he has issues with his command, he's been rated as one of the top pitching prospects in the Tigers' admittedly thin system. Crawford has obvious upside, if not as a starter than as a reliever. And Suarez is the better get. He wasn't particularly impressive as a rookie, but he moved quickly and arrived at just 23 years old. Suarez can handle his position defensively, and he's hit fairly well in Double-A. Suarez projects to be as good a hitter as Didi Gregorius, who the Yankees just targeted to replace Derek Jeter.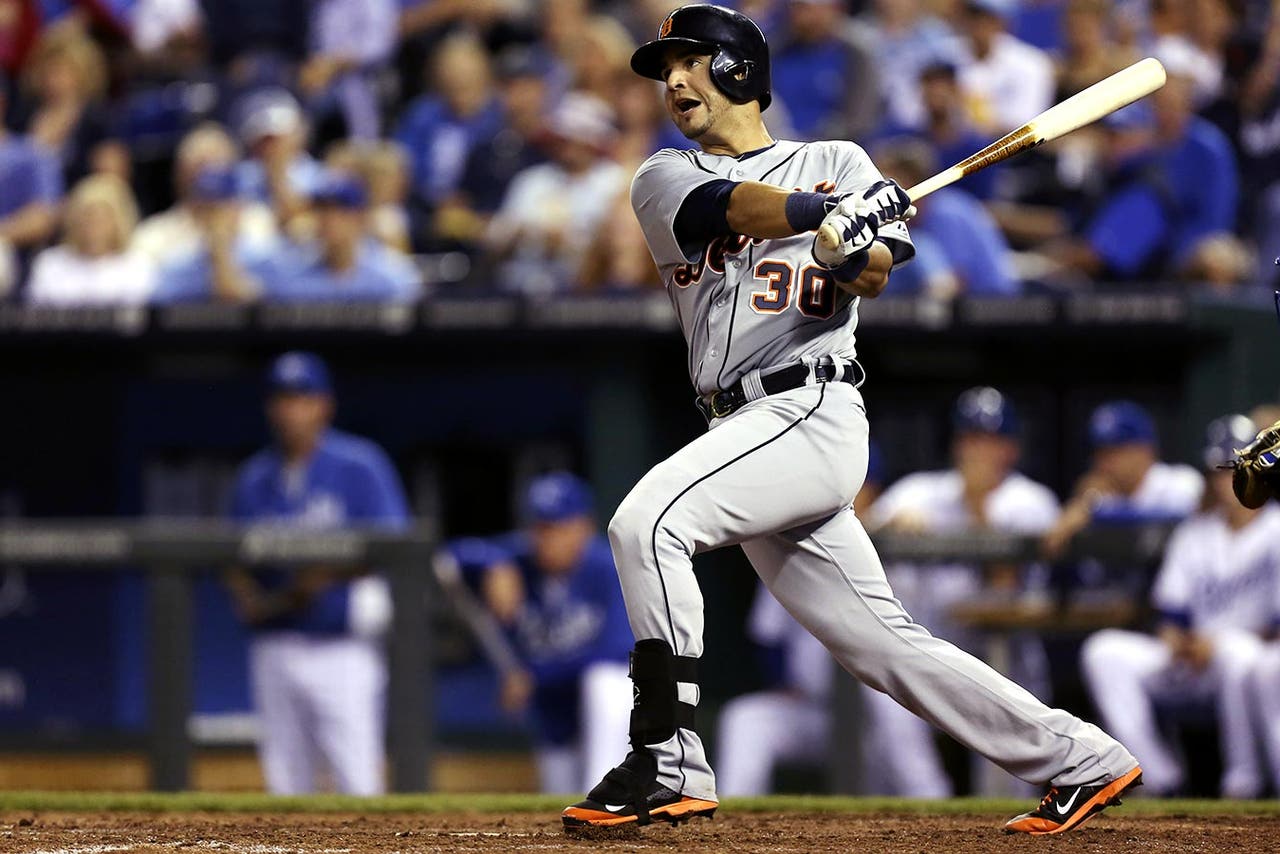 Eugenio Suarez gives the Reds an interesting emerging prospect at shortstop.
The other trade sent Latos to the Marlins in exchange for Anthony DeSclafani and Chad Wallach. Latos is well known, with a 3.34 career ERA and a 3.25 ERA last season. He's developed a reputation as a front-line starter, and absolutely, there's upside in the move for the Marlins, who are looking to win now. But, like Simon, Latos is about to hit free agency. And there are some major red flags that the Reds might be happy to have done away with.
Latos' numbers have been in a steady decline, in terms of his strikeouts and walks. And last year, he missed half the season due to injuries, and his average fastball lost a full two miles per hour. Because of that, Latos doesn't project very well in 2015. The upside is that he gets healthy again and pitches like a legitimate No. 2, but the downside is that Latos either struggles or gets hurt again, so he's an extremely volatile asset. It would've been risky for the Reds to try to ride Latos forward.
If you look at the return, Wallach is just a half-decent catching prospect. At a low level in the minors, he finished with more walks than strikeouts. But it's DeSclafani who's interesting. He's a young strike-thrower, with a fastball in the 90s and a full six years of team control ahead. Last year he broke into the majors, and it's funny what happens when you look at the 2015 projections. Latos projects to be worth 1.3 Wins Above Replacement (WAR) per 200 innings. DeSclafani projects to be worth 1.0 WAR per 200 innings. DeSclafani looks useful now, as a starting pitcher for cheap, and though Latos has more upside, on balance DeSclafani might not be much worse. He could step in and fill Latos' spot and the Reds wouldn't miss much of a beat.
So the Reds picked up two deeper prospects, plus a close-to-ready shortstop and a close-to-ready starter. They're not much worse off in the short term, and in the short term, you can see why the Reds might be better than the projections suggest. Jay Bruce is coming off a season in which he was hampered by injury and injury-affected swing mechanics. As recently as 2013, he was a borderline star. Joey Votto, too, is coming off a season made dreadful by injury. He was a 2013 superstar. Devin Mesoraco just seemed to break out, hitting 47 percent better than the league average. His projection is conservative, putting him at 10 percent better as a hitter, but right there there's clear upside. And we have to acknowledge Johnny Cueto. Cueto's projected for a 3.30 ERA. Since 2011, his ERA's been 2.48. He has an established history of pitching better than his peripherals would indicate, so Cueto is a legitimate staff ace who should be more valuable in 2015 than it seems.
Factor in all these little adjustments, and the Reds move up in the division. Plus, the projections in left field are currently a nightmare, and the front office will find an outfielder to slot in at some point in the coming weeks. What the Reds aren't is particularly deep. Another thing the Reds aren't is particularly impressive. They're thin and even on the face of things they're not as strong as the Cardinals or Dodgers or Nationals, but Cincinnati being in contention isn't a pipe dream, so you get why the front office isn't ready to just give up.
They'll try to re-sign Cueto to an extension. They'll try to re-sign Mike Leake to an extension. They'll try to succeed in 2015, and many of the pieces are there. And in the event it simply doesn't work, then barring disaster the Reds can just look to move pieces around the trade deadline. With the second wild card in existence, the deadline tends to be a seller's market, and it's conceivable that, if the Reds end up bad, they could trade Cueto. They could trade Aroldis Chapman. They could trade Leake, or Bruce, or others. The Reds aren't deciding against rebuilding, full stop. They're just deciding against it for now, because they have the talent to compete right away. They just need health. Every team needs health, but a healthy Reds team is a strong Reds team.
The long-term picture is improving. The farm system is stronger than it's given credit for, and with four new young players coming over during the Winter Meetings, the Reds are in decent shape already down the road.
And as for today? The Reds haven't given up on today, nor should they give up on today. They're in a difficult position to navigate, but they did well in navigating the meetings, and with all the talent already in place, it's perfectly reasonable to dream. Short-term contention is by no means far-fetched.
---