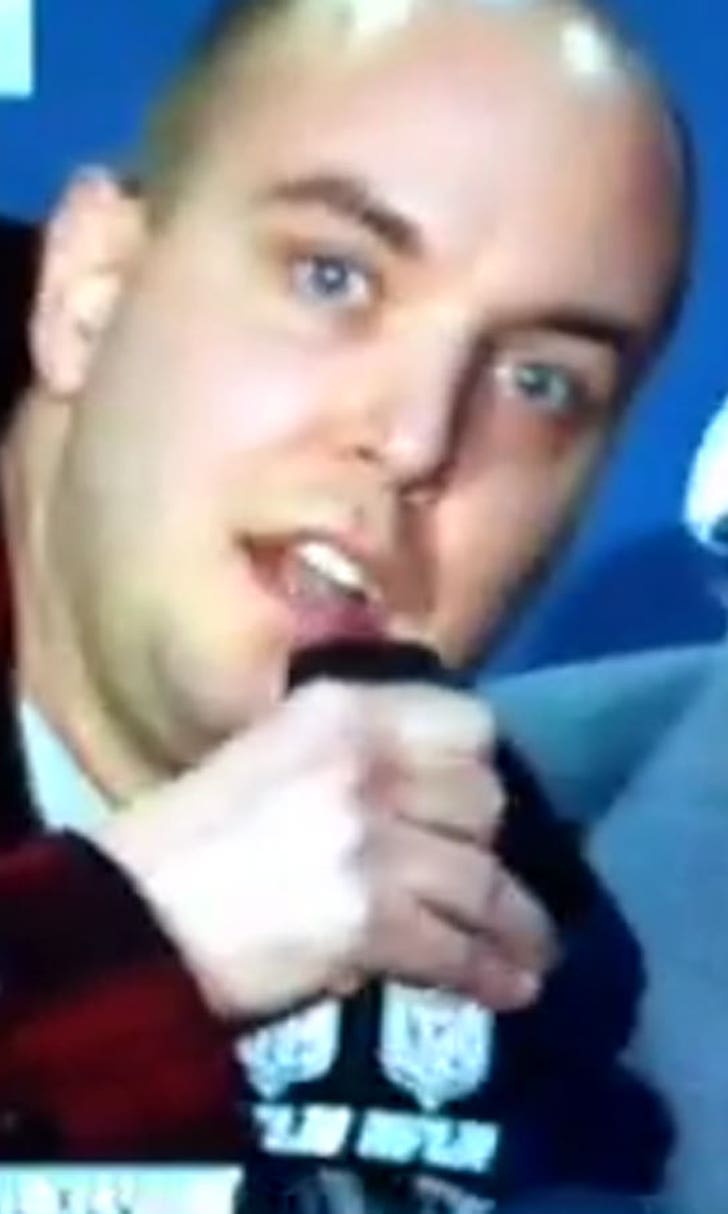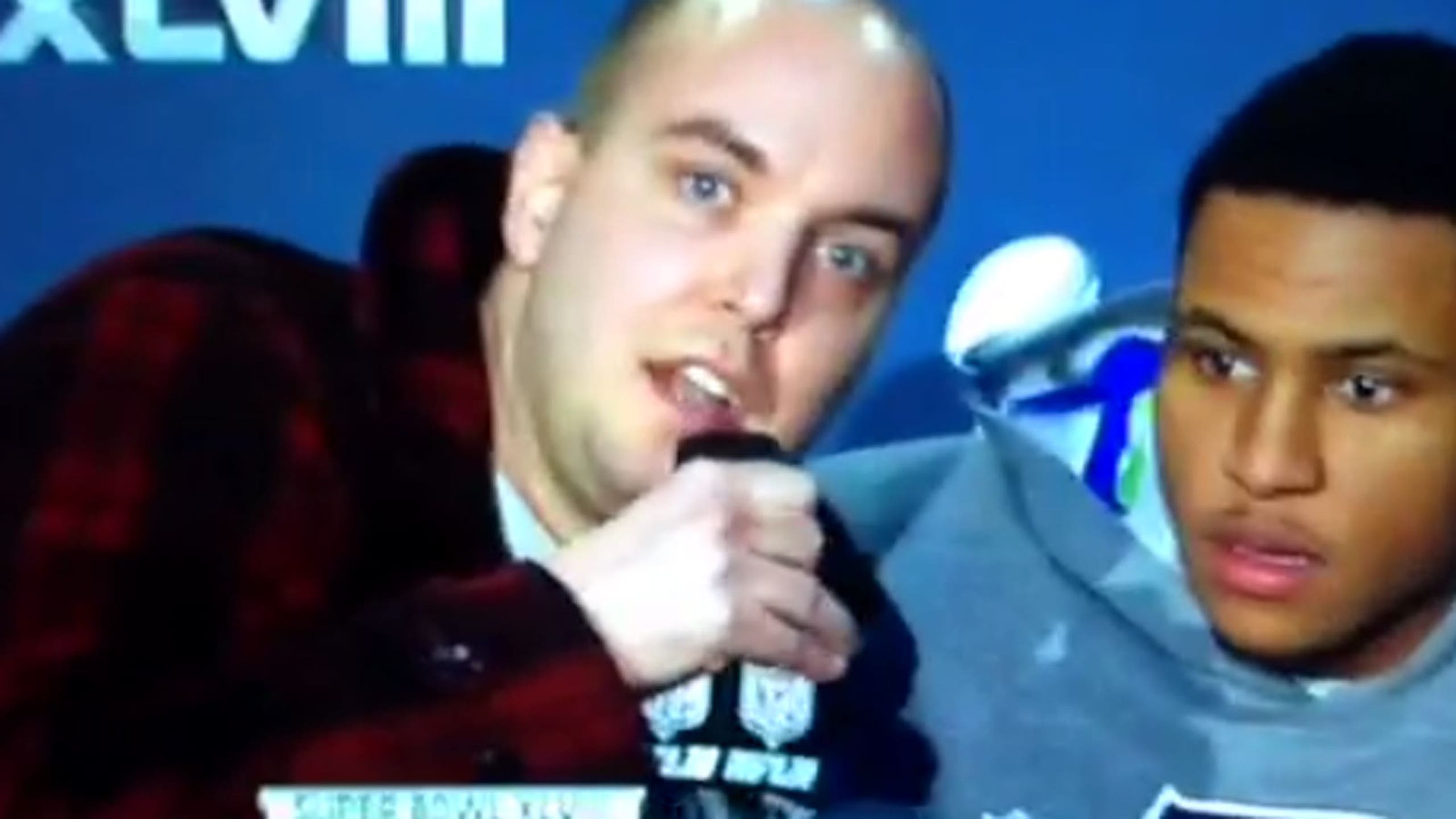 How the 9/11 truther sneaked into Super Bowl XLVIII without ticket or press pass
BY foxsports • February 3, 2014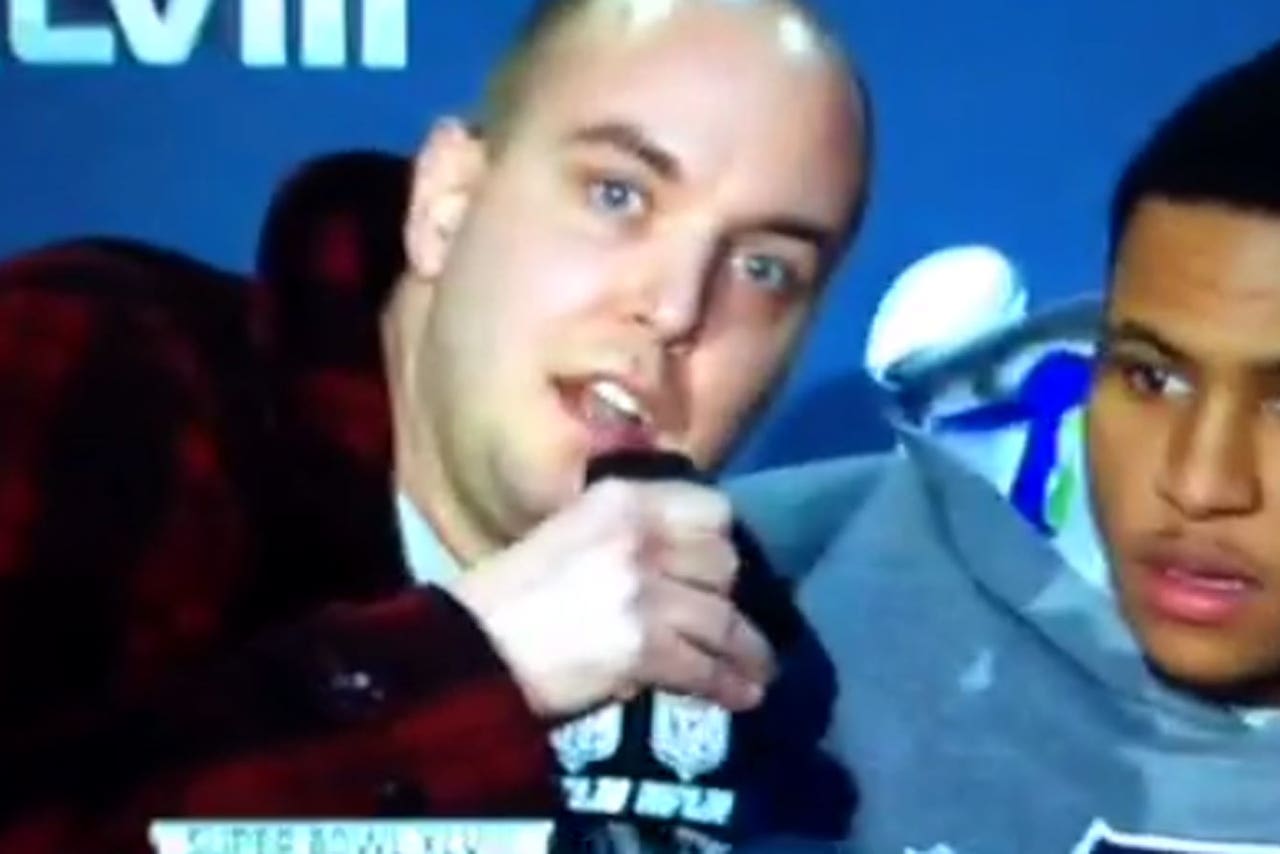 By now you've probably heard about the 9-11 truther who interrupted MVP Malcolm Smith's press conference after Super Bowl XLVIII.
Now we know a little bit more about the person and how he was able to get on TV.
The most amazing part of the story? The man, Matthew Mills, a 30-year-old independent journalist from Brooklyn, didn't have a ticket to the game or a press pass.
He was able to sneak into the MetLife Stadium.
So much for the Super Bowl being the most secure sporting event in the world.
NJ.com has the amazing details on Mills' story, which started with him just wanting to get close to the stadium to conduct some fan interviews:
Then the self-described 9/11 truther saw an employee bus at Secaucus Junction and hopped aboard.
Around Mills' neck was an old credential from a festival he covered, a rectangular badge that, at quick glance, didn't look too dissimilar from the ones issued to media members, team employees and others who worked the Super Bowl.
He also used a common refrain whenever hassled by security, which is supposed to verify each credential or ticket with a barcode along with putting attendees through other security screenings.
"I just said I was running late for work and I had to get in there," Mills said. "It was that simple."
From there Mills was able to get through multiple layers of security using the same story.
I didn't think that I'd get that far," Mills said. "I just kept getting closer and closer. Once I got past the final gate and into the stadium, I was dumbfounded."
After the game concluded, Mills walked into the media tent, where players and coaches were brought for interviews.
"I just saw my opportunity to get my word out there and I took it," Mills said.
Mills grabbed the microphone as Smith began to talk to reporters and said the 9/11 attacks on New York and Washington were "perpetrated by people in our own government."
Mills was quickly escorted away from the press conference and arrested for trespassing.
The NFL declined to comment on the report.
Here's the video of Mills interrupting Smith's press conference:
(Thanks to NJ.com for sharing)
---
---