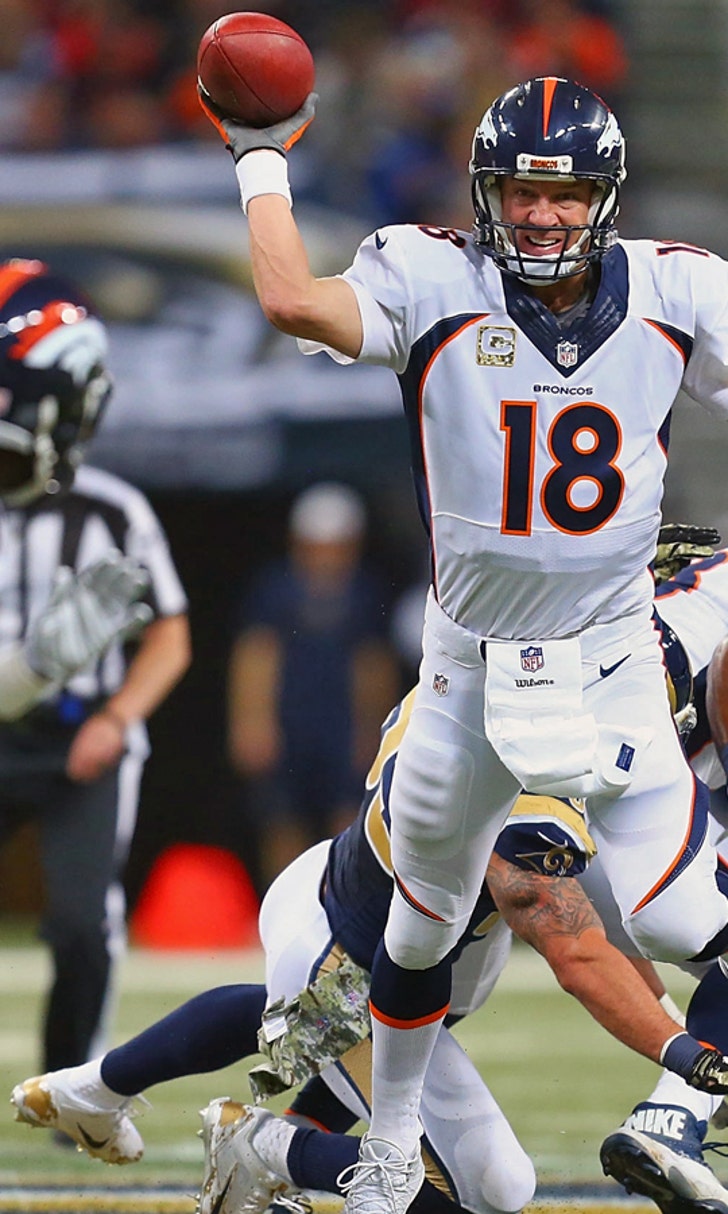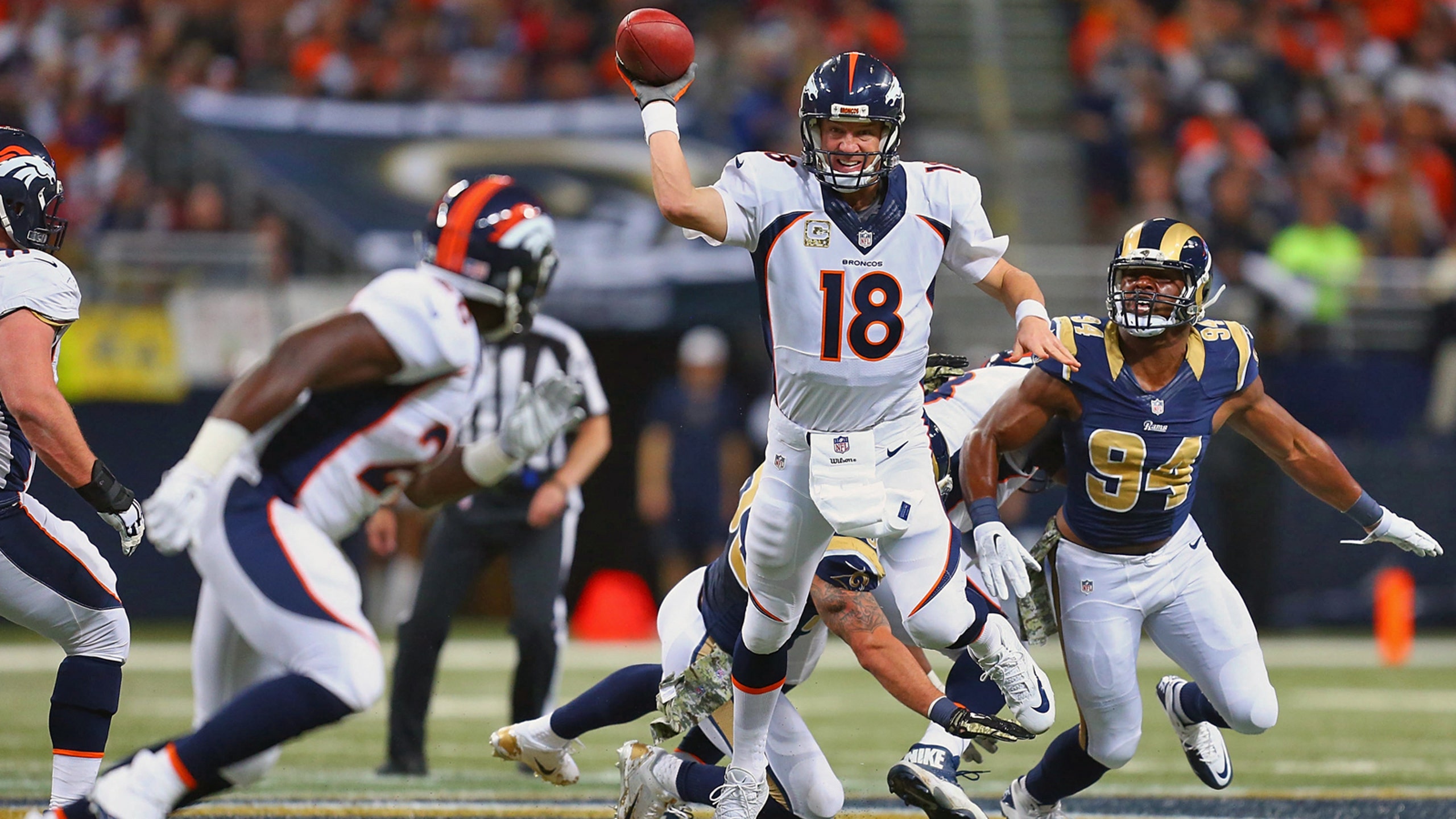 How many of you had Rams over Broncos in that survivor pool?
BY James Parziale • November 16, 2014
Who'd you have in that Shaun Hill/Peyton Manning matchup? Yeah, pics or it didn't happen, boss.
The Rams did the unthinkable -- and probably finished off many a survivor pool on Sunday -- by holding on to beat the Broncos, 22-7.
Admit it, when you saw the Rams up 13-0 you assumed that it wouldn't last. This had been St. Louis's MO all season:
Week 3: Led the Cowboys 21-0; lost 34-31.
Week 6: Led the 49ers 14-0; lost 31-17.
Week 7: Led Seahawks 21-6; hung on to win 28-26.
Clearly, Manning and the boys would turn it on eventually right? Wrong. The Broncos never got into the red zone, Manning was sacked three times, and found the end zone just once.
Hill was so on point that he completed a pass to himself: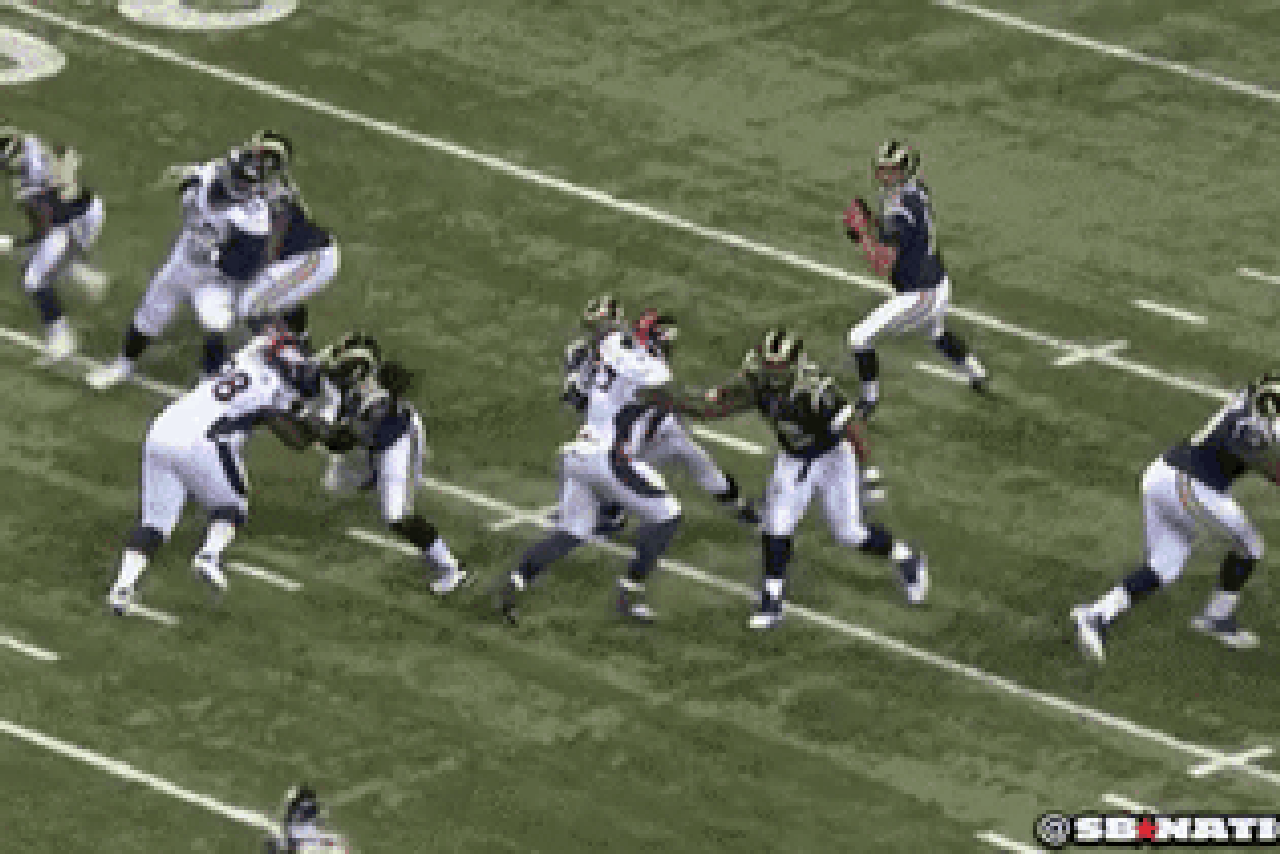 That's why they play the games.
---