Ultimate Fighting Championship
Ultimate Fighting Championship
How does Pat Barry cope with TUF's Rose Namajunas gone for six weeks?
Published
Aug. 8, 2014 11:00 a.m. ET

When The Ultimate Fighter begins filming every season, the competitors on the reality show are often quizzed about how they will adjust to life in the house for the next six weeks with no access to phones, internet, television or their loved ones.  It's almost like an odd game of sensory deprivation, and it's undoubtedly one of the toughest parts of doing the show for any fighter.
But what about those loved ones left behind that have to cope without their significant other for six weeks while filming is ongoing?
Some fighters leave husbands, wives, and children behind to go be a part of The Ultimate Fighter, but one particular boyfriend of an upcoming competitor struggled to deal with the loss of his lady love just minutes after she hopped on a plane bound for Las Vegas.
Former UFC fighter Pat Barry and TUF 20 contender Rose Namajunas have been virtually inseparable for the past few years ever since they started dating.  The two fighters live together, train together, and it's rare to see either of them post a picture on Twitter or Instagram without the other being right beside them. So when Namajunas left for The Ultimate Fighter 20, Barry was beside himself trying to figure out what to do without the love of his life and best friend to turn to everyday.
"I'll be honest -- I literally didn't make it home from the airport before I was like 'oh s--t this is going to suck'," Barry told FOX Sports.  "It was kind of shocking.  I knew it was going to be hard, I didn't know it was going to be like this.  It's amazing to find out or to make these realizations or these little things I do because Rose is around or the lack of things I do when she isn't here.
"She's literally my best friend. Whenever s--t hits the fan, she's who I talk to, or who I go to first. Rose is who I turn to first.  We really don't have much time not around each other."
One of the hardest parts of Rose leaving was Pat not knowing what she's been up to while filming the show or just a generality like if she's having a good or a bad day.  It may sound somewhat trivial, but for Barry to have that every day for the past few years and then poof it's gone, there was no way it wasn't going to be hard on him.
"To have zero contact whatsoever, I have no idea if she slept well last night or stabbed anybody on the show yet. I've got no clue what's happening.  That's tough," Barry said.
The longing to see Rose got so bad at one point (actually multiple times), Barry contemplated a drive to Las Vegas and a search for The Ultimate Fighter house just to drop by and say hello.  He actually worked on the show during season 16 when he acted as an assistant coach for former teammate Shane Carwin, and Barry knows he could find that gym again.
"It's almost an everyday struggle," Barry said.  "That thought comes through almost everyday.  I've super considered it, I've literally been like it's about an 18 hour drive and I remember where the gym is.  I've had real life talks with my brother and cousin like 'if I showed up would that be considered romantic or considered creepy?"
To follow the entire ordeal, check out the video interview with Barry where he reveals the 'replacement' Rose he brought in to keep him company while the real Rose was off filming the reality show.  Thankfully, filming wraps up in just under two weeks and then Barry will be reunited with Rose and life can go back to normal. 
---
---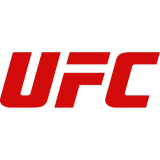 Get more from Ultimate Fighting Championship
Follow your favorites to get information about games, news and more
---