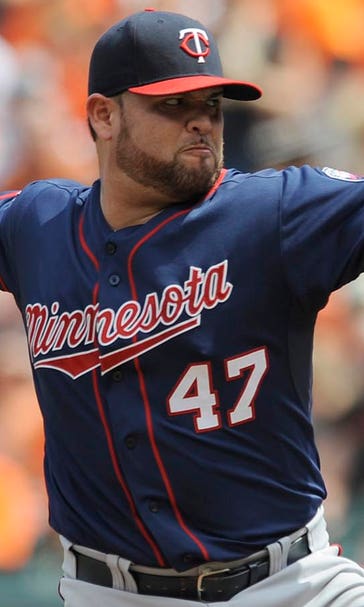 Hot-hitting Twins limited by dismal starting pitching
August 31, 2014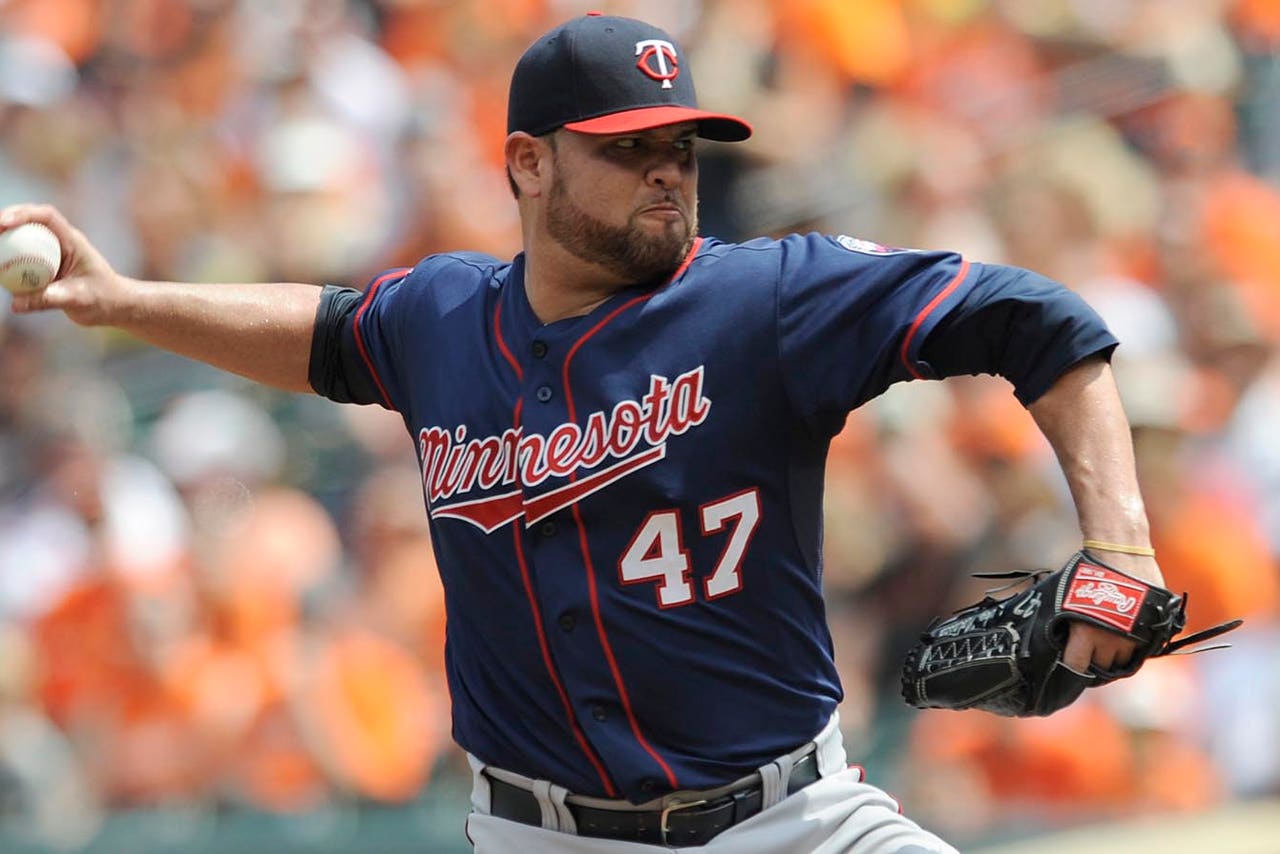 The Twins' 12-8 loss Sunday to Baltimore was a microcosm of how Minnesota's month of August went: plenty of offense, not nearly enough pitching.
On a day when the Twins scored eight runs and finished with 15 hits, it should have been enough for the pitching staff to earn the win, or at least hang in the game. But right-hander Ricky Nolasco served up eight runs in five-plus innings of work and Minnesota's bullpen allowed four more runs as the Twins' offense never had a chance.
The Twins have scored the most runs in August of any team in baseball with 151, but Minnesota's pitchers have posted an ERA of 5.25 -- the second-highest in baseball, better than only the White Sox. It just goes to show that the old mantra is true: it all starts with the starting pitching.
"We stayed after the game and put some men in scoring position and got some in and scored plenty of runs. Pitching wise, we just didn't stop them," said Twins manager Ron Gardenhire. "They put up some big innings themselves. When you put up a four-runner and a seven-runner, that's not a good way to go about your business when you're pitching."
There was plenty of offense to be had by both teams Sunday as they combined for 33 hits. Minnesota had a few bright spots in the plate, including a two-run home run by Danny Santana to end his impressive month of August on a high note; he had 14 RBI and 41 hits this month. Trevor Plouffe hit his 39th double of the year -- adding to his record by most doubles by a Twins third baseman in a season -- and also belted his 12th homer.
Every player in the Twins' starting lineup had a hit in the game, while Brian Dozier and Chris Parmelee each had three hits. Minnesota had to battle from behind for much of the game, and a late three-run burst in the ninth inning was too little, too late.
That's because Nolasco put the Twins in an early 4-0 hole in the third inning, and Baltimore tacked on seven more runs in the sixth inning -- including a grand slam by former Minnesota shortstop J.J. Hardy that put the Orioles up 10-2. Nolasco followed up perhaps his best outing in a Twins uniform in his last start -- seven scoreless innings against Kansas City -- with arguably his worst start with Minnesota. The eight runs allowed by Nolasco were a season high as his ERA jumped to 5.96 while his record this year fell to 5-10.
"He's a veteran. He knows how to pitch," Gardenhire said. "He obviously had the arm injury early, and now he's trying to find his way back. You're going to go through some of those. Today out there at times he looked like he was doing OK, but it wasn't as sharp as his last outing."
Sunday was the seventh time in August that the Twins scored five or more runs but wound up on the losing end. It was also the fifth game this month in which Minnesota's pitchers allowed 10 or more runs.
Minnesota has had issues with its starting pitching all season, but those problems have been magnified in August as the offense has thrived. The Twins now hope that September brings better pitching with a continued hot stretch from the bats.
"Knowing that these guys won't quit swinging and playing is a really good thing," Gardenhire said. "We've got some guys that have been swinging, as is evidenced by our August numbers. We're not winning a lot of those games. We've got a find a way to win the games. We need our starting pitching to get better and more consistent."
FOX Sports North's Kevin Gorg contributed to this report.
Follow Tyler Mason on Twitter
---