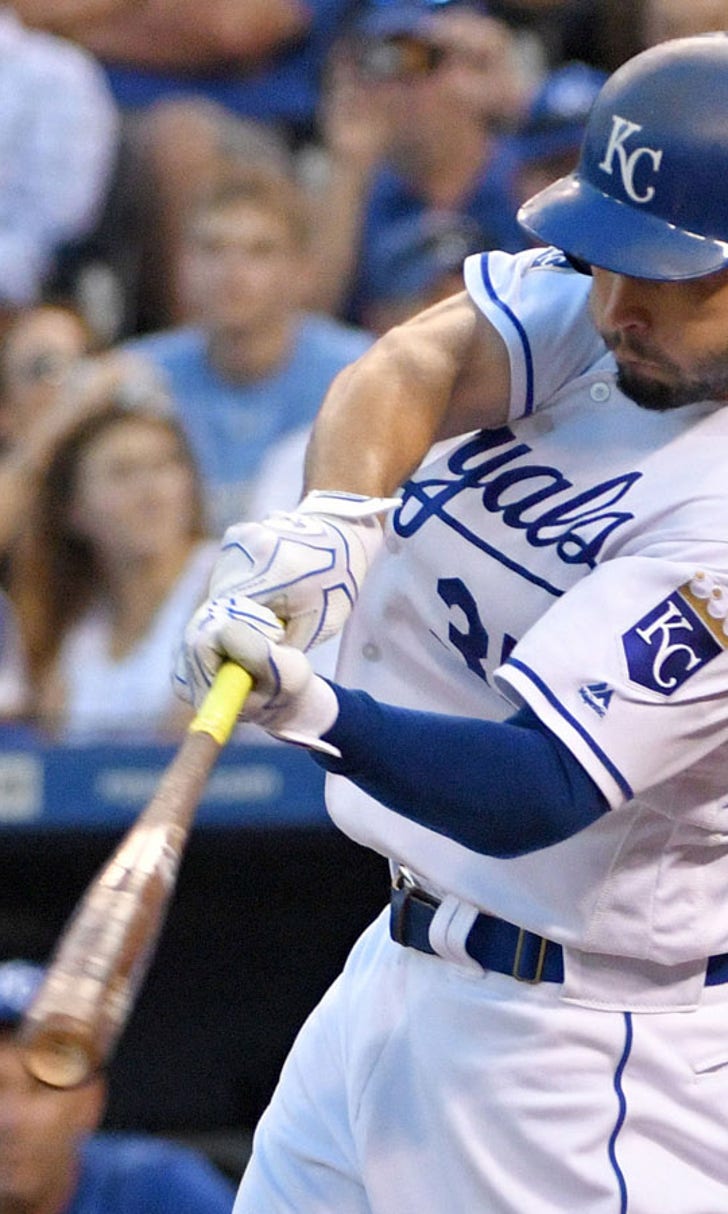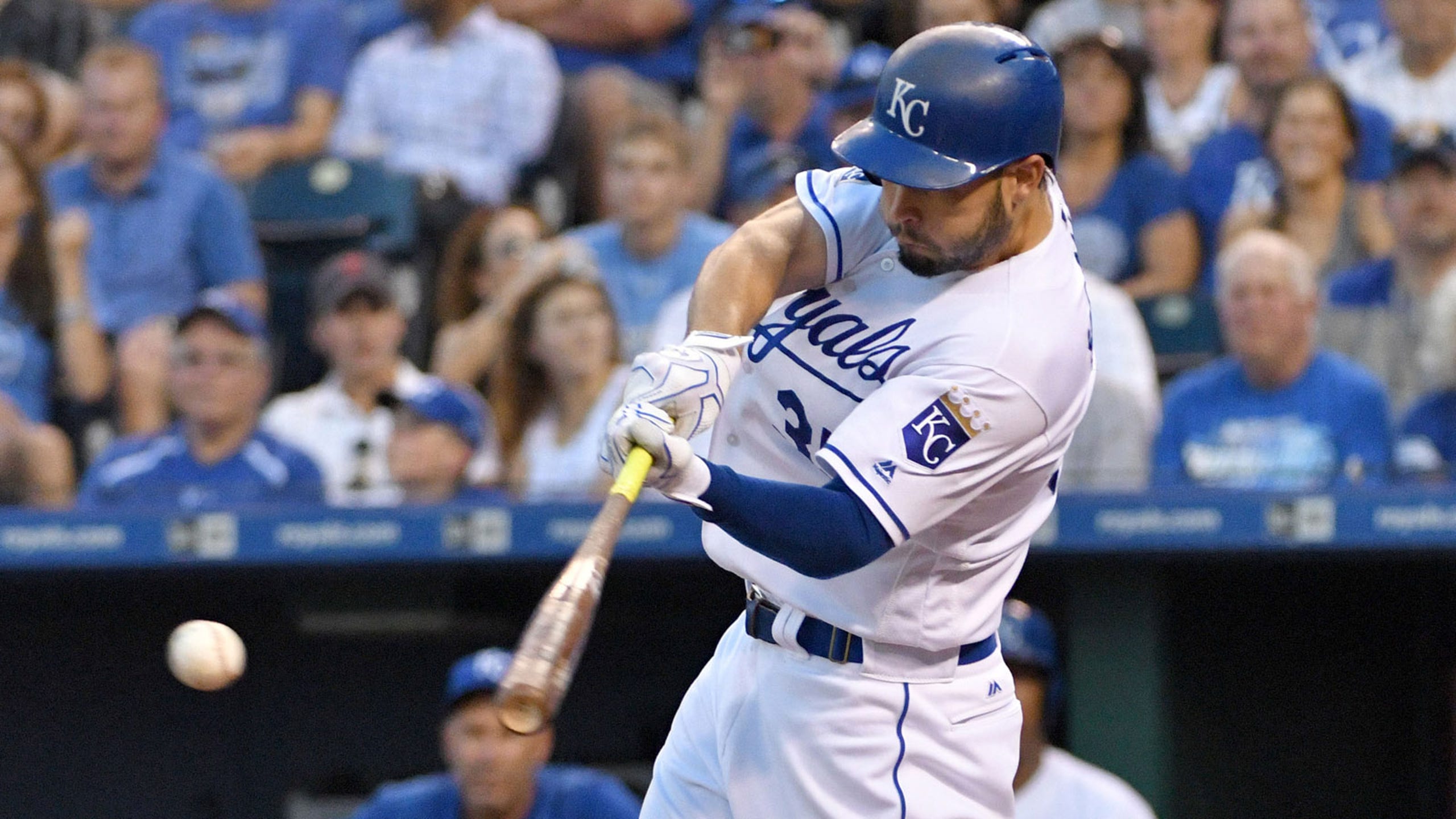 Hosmer on Royals: 'We're getting hot...at the right time to get hot'
BY foxsports • August 29, 2016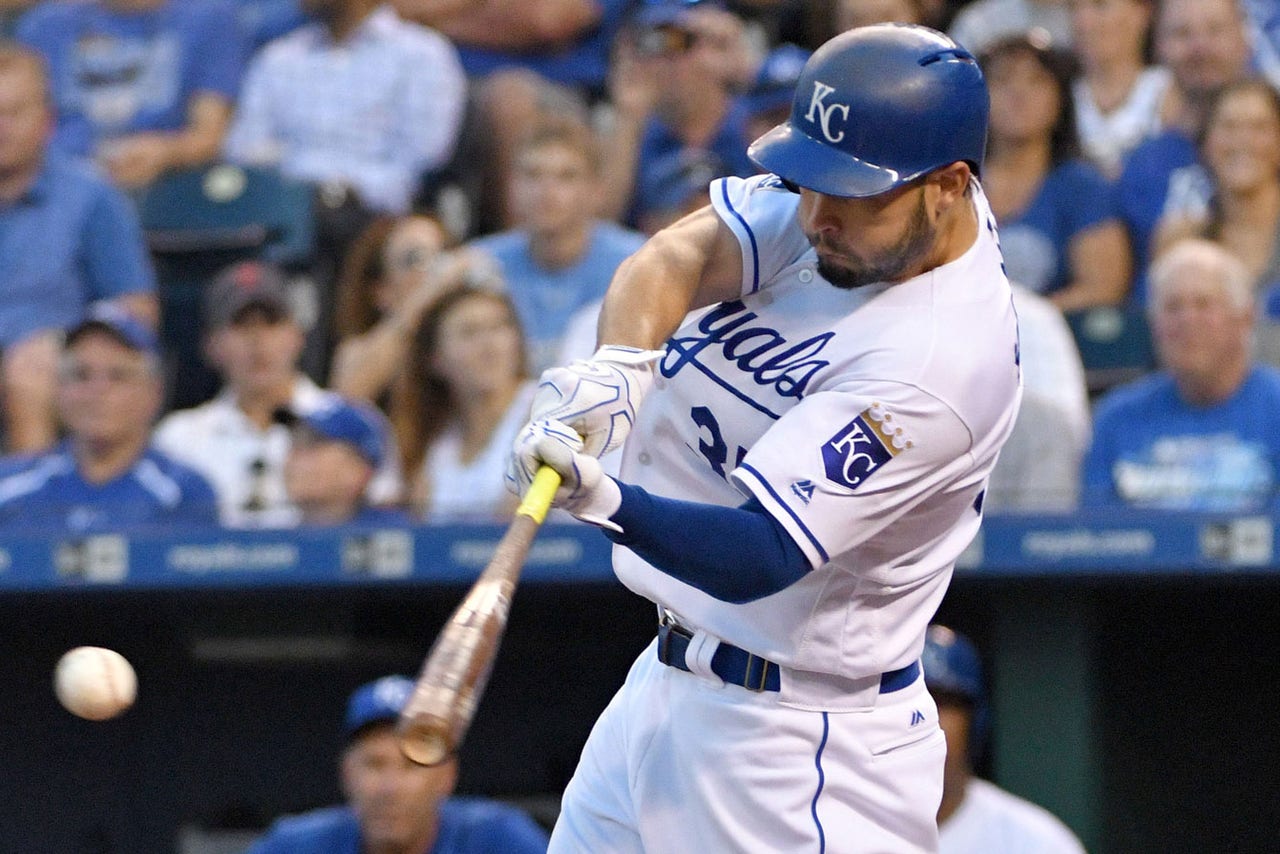 KANSAS CITY, Mo. -- On Aug. 6, the Kansas City Royals were seven games below .500, 11 games back of the Cleveland Indians in the American League Central and 9 1/2 games out in the wild-card chase.
The defending World Series champion Royals, however, have been the hottest team in the majors since then, winning 17 of 21 games and seven consecutive series.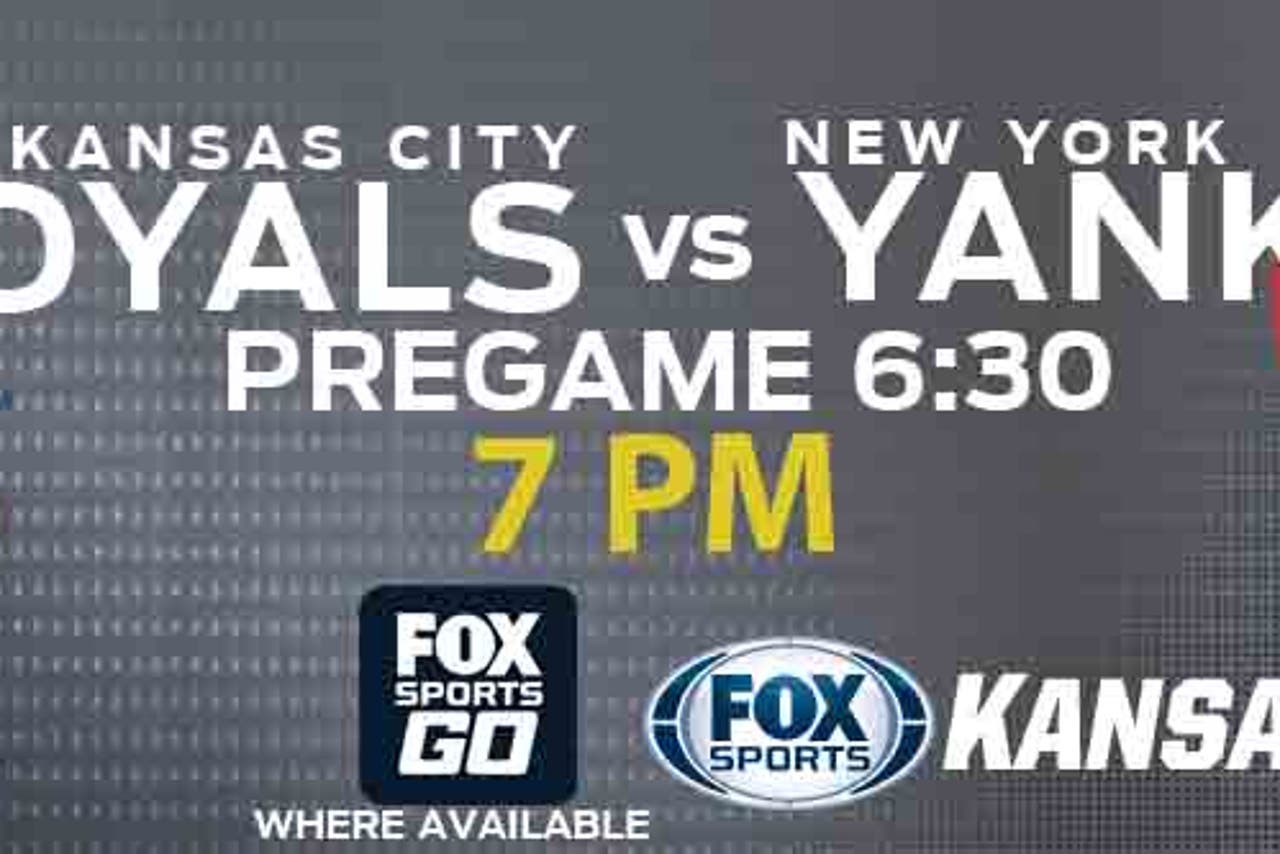 Kansas City has crept within 5 1/2 games of the Indians and is three games back of the Baltimore Orioles for the second wild-card spot.
The Royals, who play 20 of their final 32 games at home, host the New York Yankees in a crucial three-game series beginning Monday night.
"We're getting hot as a team at the right time to get hot," Royals first baseman Eric Hosmer said.
The Yankees, too, are playing well lately behind slugging rookie catcher Gary Sanchez, and they remain in the playoff picture. They had their four-game winning streak snapped Sunday in a 5-0 loss to the Orioles, but they are just 3 1/2 games out in the wild-card hunt.
Watch the Royals Live pregame and postgame shows before and after every Kansas City Royals game on FOX Sports Kansas City.

The Royals erupted for eight runs in the sixth inning -- the most runs they scored in an inning since Aug. 5, 2013 -- to win 10-4 at Boston on Sunday night. They took two of three from the Red Sox. Rookie Raul Mondesi, who bats ninth, connected on a three-run triple in the big inning.
"You can ride guys like (Kendrys) Morales when they get hot or (Hosmer) when they get hot," Royals manager Ned Yost said. "But if you're going to have any kind of sustained winning streak, it's got to be everybody. It's got to be a different guy every night."
On Sunday, the Royals picked up a game on the Indians, Detroit Tigers, Houston Astros, Seattle Mariners, Yankees and Red Sox, all teams battling for postseason play.
After the Yankees beat the Orioles in the first two games at Yankee Stadium, New York failed to complete the three-game sweep.
"It's not what you want, but we're playing good baseball and winning series, and that's what we need to continue to do," Yankees manager Joe Girardi said. "If someone says you're going to win a series against Baltimore, I think you have to feel pretty positive about that, but when you win the first two, sometimes guys can get down a little.
"I'm not down -- I think we played very well this weekend. We need to continue to do that, and if we do, I'll take our chances."
While Sanchez did not homer Sunday, he doubled and singled. He homered in each of his previous three games and became the quickest player in major league history to hit 11 home runs, accomplishing it in 23 games. His 21 RBIs in his first 23 career games tied for the second most in Yankees history.
Girardi is glad his young players are experiencing a pennant race.
"I think when the games have meaning every day, you're playing in your division or against other teams vying for the playoffs, I think it's very valuable," Girardi said. "Those are games that in a sense have pressure, so I think the meaning of the games, you get a better evaluation of players, and I think that's important."
New York right-hander Michael Pineda draws the starting assignment Monday at Kansas City. Pineda has not pitched since a no-decision on Aug. 22 at Seattle, where he gave up five runs on seven hits while walking two and striking out six in 5 1/3 innings. He is 1-0 in four August starts.
Pineda is 4-4 with a 3.87 ERA with 104 strikeouts in 88 1/3 innings in his past 14 starts. He went 2-6 with a 6.92 ERA in his first 10 starts. Opponents are hitting .228 off him in the 14-start stretch after hitting .320 in his first 11 starts.
Hosmer is 5-for-15 with a home run off Pineda, while catcher Salvador Perez, who has three homers in his past two games, is 6-for-17 (.353) with a homer off him. Alex Gordon is 3-for-19 (.158) and Lorenzo Cain is 1-for-10 against Pineda.
The Royals will counter with right-hander Dillon Gee in the series opener. It will be Gee's 12th start and 27th appearance. Gee lost 3-0 Wednesday at Miami, giving give up three runs in the sixth inning on four consecutive one-out singles and a sacrifice fly that ended up his evening and ceased his 11-inning scoreless streak.
Gee is 2-2 with a 4.21 ERA in August after posting an 0-3 record with a 6.04 ERA in July. He is limiting opposing hitters to a .229 batting average with runners in scoring position, while they are 4-for-37 (.108) with runners in scoring in position with two outs.
Gee will be facing the Yankees for the second time this year, having held them to one run on three hits over 5 1/3 innings in a relief outing on May 9. He is 1-2 with a 3.04 ERA in four career appearances against the Yankees -- including three starts when he was with the Mets. Gee is 3-3 with a 4.37 ERA in six starts and 15 appearances at Kauffman Stadium this year.
---
---