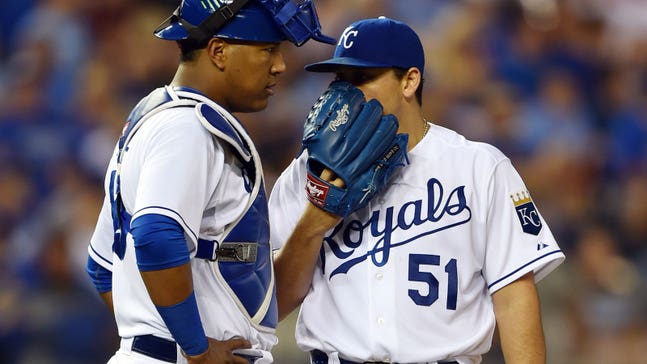 Hosmer homer, Vargas pitching sends Royals past Indians, 5-3
Published
May. 5, 2015 10:49 p.m. ET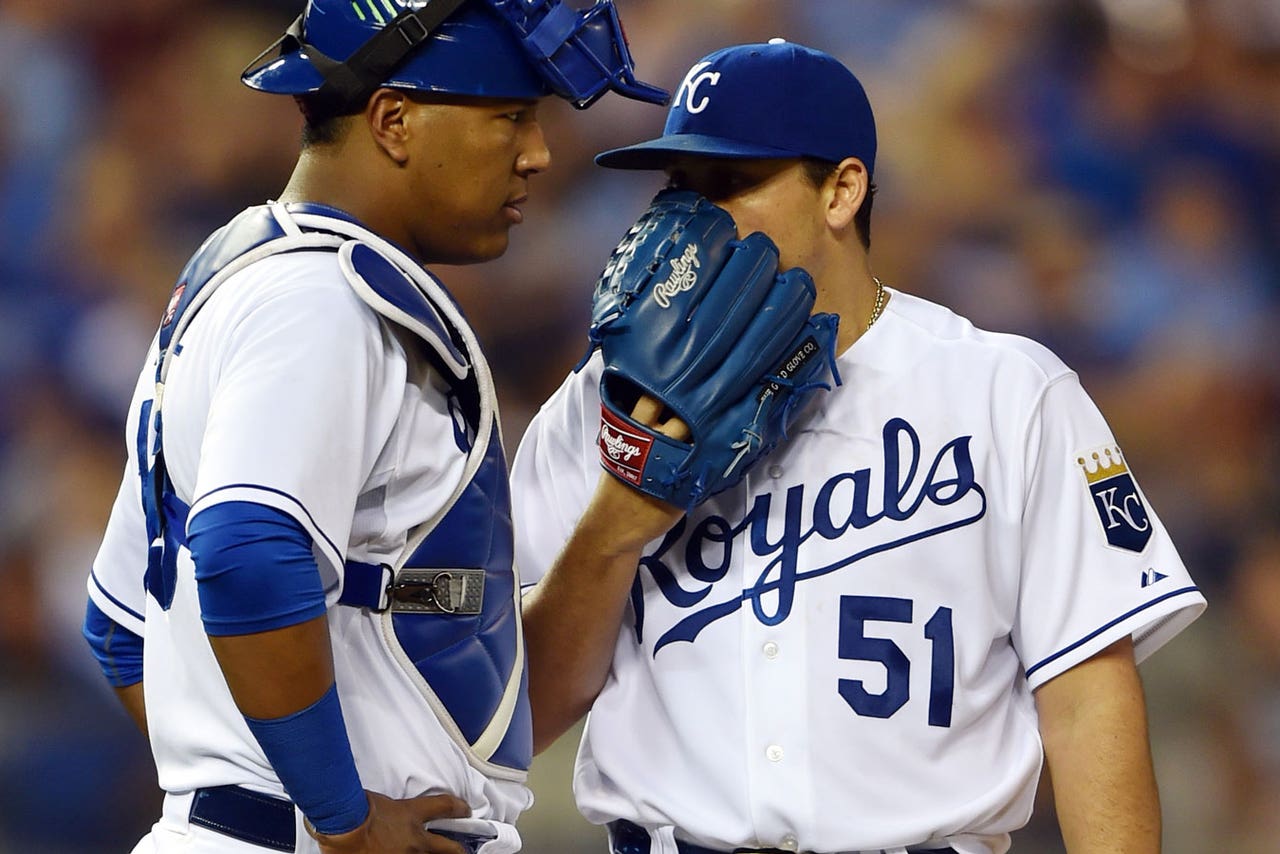 KANSAS CITY, Mo. (AP) -- Eric Hosmer hit a three-run homer, Jason Vargas shut down the Indians for the second straight start, and the Kansas City Royals went on to beat Cleveland 5-3 on Tuesday night.
Hosmer also had an RBI triple in the eighth inning, and Alex Gordon drove in another run for the Royals, who bounced back nicely after losing two straight to Detroit over the weekend.
Vargas (3-1) only allowed two hits, one a two-run shot by Michael Brantley, over six stingy innings. He struck out five while walking two and was rarely in trouble.
Ryan Madson pitched a perfect seventh for Kansas City, but Kelvin Herrera served up a homer to Lonnie Chisenhall in the eighth, ending his streak of 105 1-3 innings without allowing one.
Herrera still handed over a lead to Wade Davis, though. He cruised through the ninth inning in place of injured All-Star closer Greg Holland for his sixth save.
The Indians' Danny Salazar (3-1) gave up Hosmer's homer, but was just as tough as Vargas most of the night. He allowed four runs on five hits in seven innings, striking out nine.
Things started promising for the Indians when Carlos Santana worked a one-out walk and Brantley stepped to the plate in the first. He caught a hanging 1-1 pitch from Vargas and managed to guide it just inside the left-field foul pole to give the Indians a 2-0 lead.
The advantage sure didn't last for long.
Gordon led off the bottom half with a base hit, and Kendrys Morales was plunked by Salazar, before Hosmer stepped to the plate and took a mighty chop at a 2-0 pitch. The ball soared over the wall in left-center, splashing into the fountains more than 415 feet away.
It was Hosmer's fourth homer of the year. He had nine all of last season.
That was plenty of offense for Vargas, who built on a solid start against the Indians last Monday. After allowing two runs on three hits in five innings in that 6-2 victory, he turned to pinpoint accuracy and veteran guile to flummox the Indians on Tuesday night.
Vargas retired 14 of 15 batters between Brantley's homer and Jason Kipnis' double.
PENALTY BOX
The Royals played their second straight without OF Lorenzo Cain, who is serving a suspension for throwing a punch in a brawl with the White Sox. He is eligible to return Wednesday night.
TRAINER'S ROOM
Indians: DH Nick Swisher (knee surgery) was activated from the disabled list. He went 0 for 4, striking out to end the game. ... C Yan Gomes (sprained knee ligament) threw to second from a crouch before the game, another step forward in his rehab.
Royals: Holland (strained pectoral muscle) is expected to come off the DL on Wednesday. ... SS Alcides Escobar is still waiting for MLB's doctors to clear him following a concussion. He is eligible to return Thursday. "Raring to go," Royals manager Ned Yost said.
UP NEXT:
Indians: RHP Carlos Carrasco tries to turn around his fortunes against the Royals. He is 2-4 with a 4.82 ERA in 12 career appearances, including 0-2 last season.
Royals: LHP Danny Duffy carried a shutout into the eighth inning in an 8-1 win over Detroit his last time out. He is 2-1 with a 2.61 ERA against the Indians.
---