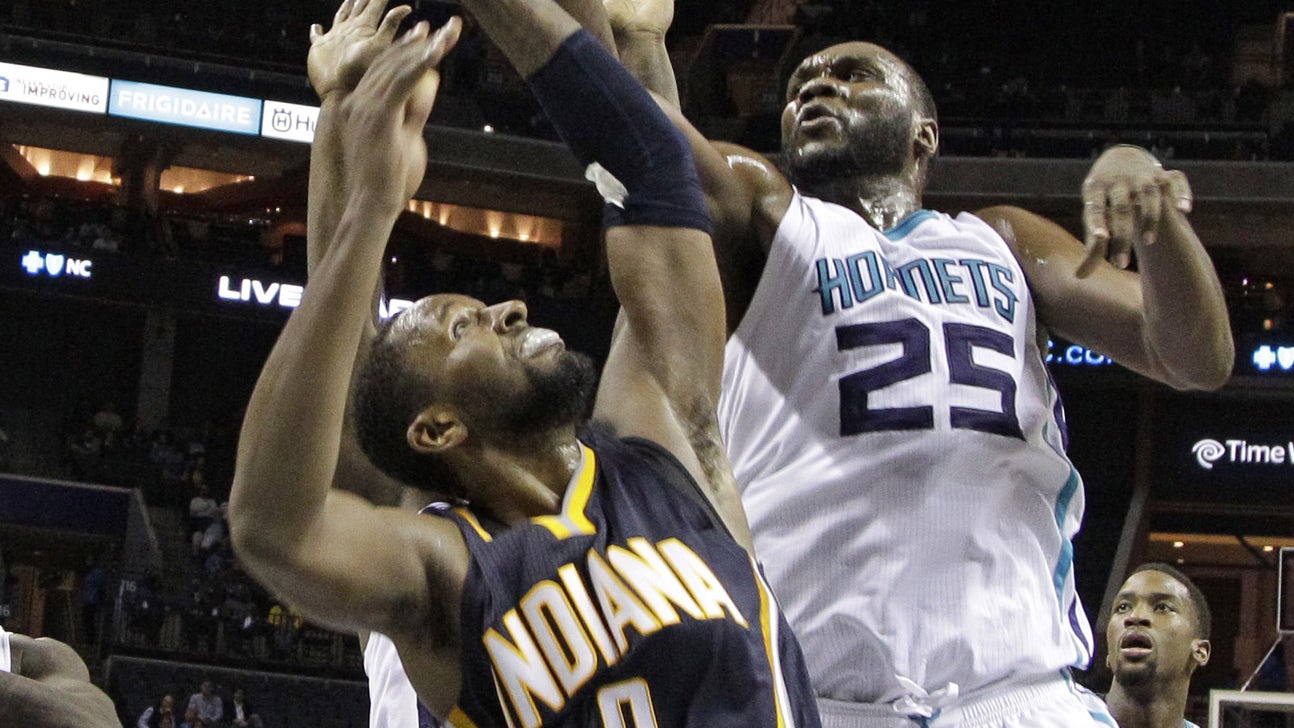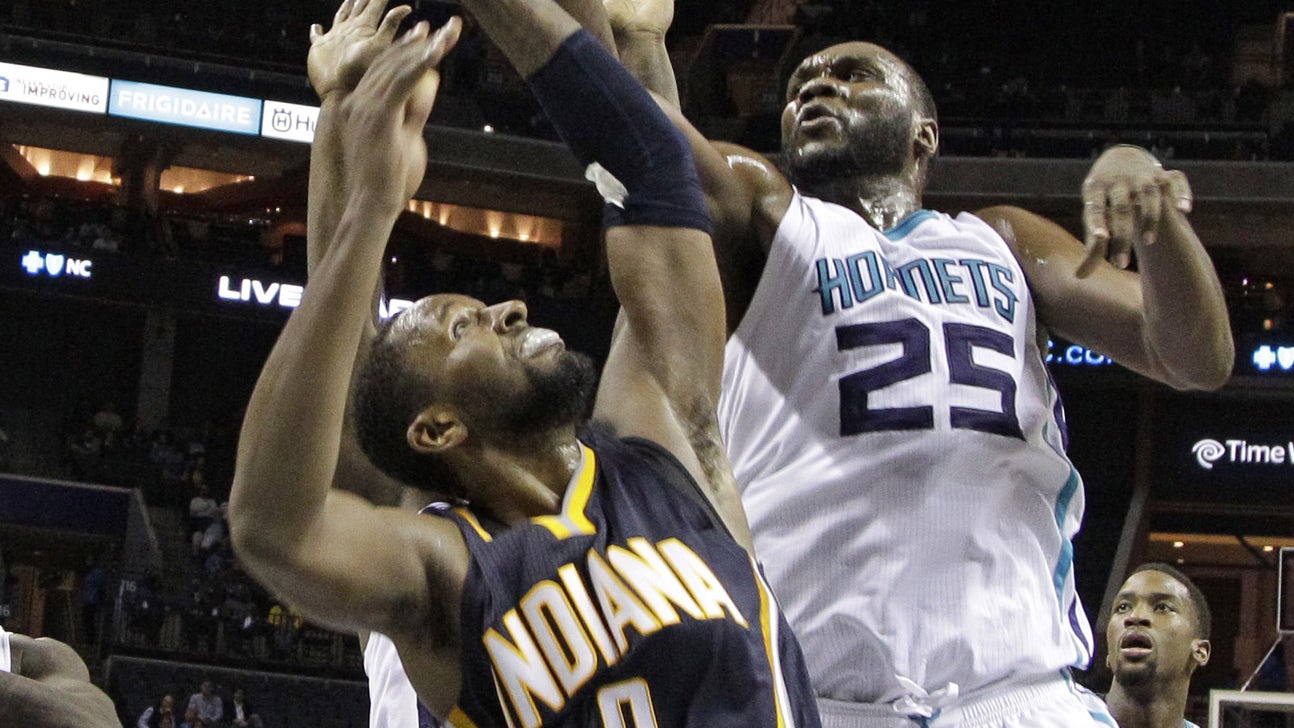 Hornets lose to Pacers in preseason finale
Published
Oct. 23, 2014 10:34 p.m. ET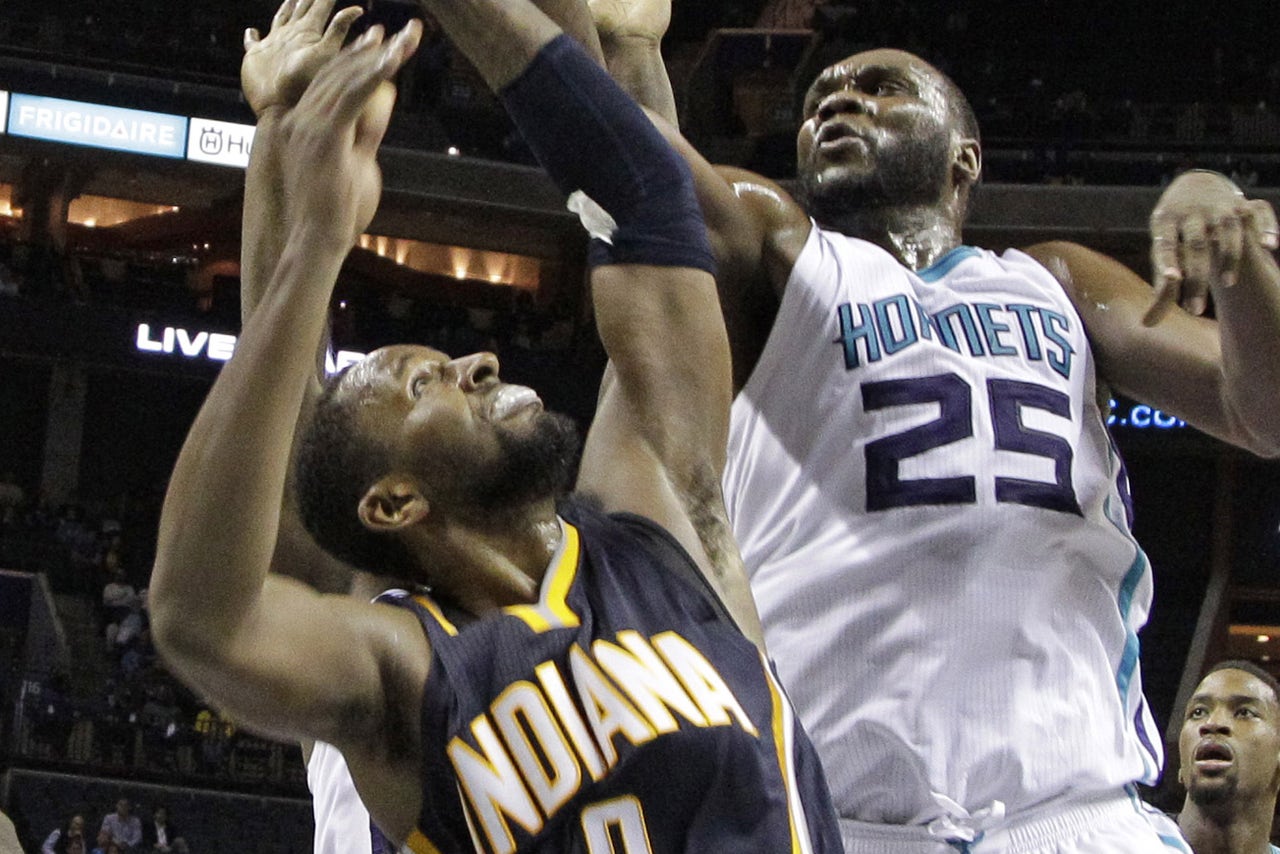 CHARLOTTE, N.C. -- C.J. Miles scored 23 points, Luis Scola had 15 points and 12 rebounds and the Indiana Pacers beat the Charlotte Hornets 88-79 on Thursday night in the preseason finale for both teams.
Miles was 8 of 15 from the field, and Scola went 7 of 11.
Indiana (3-4) limited Charlotte (3-5) to 37 percent shooting from the field.
Brian Roberts started for the injured Kemba Walker and led Charlotte with 19 points. Al Jefferson had 15 points on 6-of-16 shooting and added seven rebounds, while Michael Kidd-Gilchrist chipped in with 13 points for Charlotte.
The Hornets are limping into the regular season. Wallker (foot), Lance Stephenson (groin) and Gerald Henderson (hamstring) and forward Noah Vonleh (ankle) sat out with injuries.
The Hornets trailed by 14 to begin the fourth quarter but cut it to 75-73 with 5:13 left behind rookie P.J. Hairston, who had a fast-break dunk off a steal and a 3-pointer.
Miles made a driving layup sandwiched in between a pair of free throws and a baseline jumper from Stephen Hill to help the Pacers squash the rally and pull ahead for good.
Hairston, one of the team's first-round draft picks, finished with 11 points.
Charlotte clearly lacked firepower with Walker and former Pacer Stephenson on the bench.
Coach Steve Clifford recently said "we aren't where we need to be as a team" and it certainly showed as the Hornets lacked flow on offense.
Clifford said that has nothing to do with energy or effort, but rather the lack of chemistry with so many players having to sit out practices and games.
---