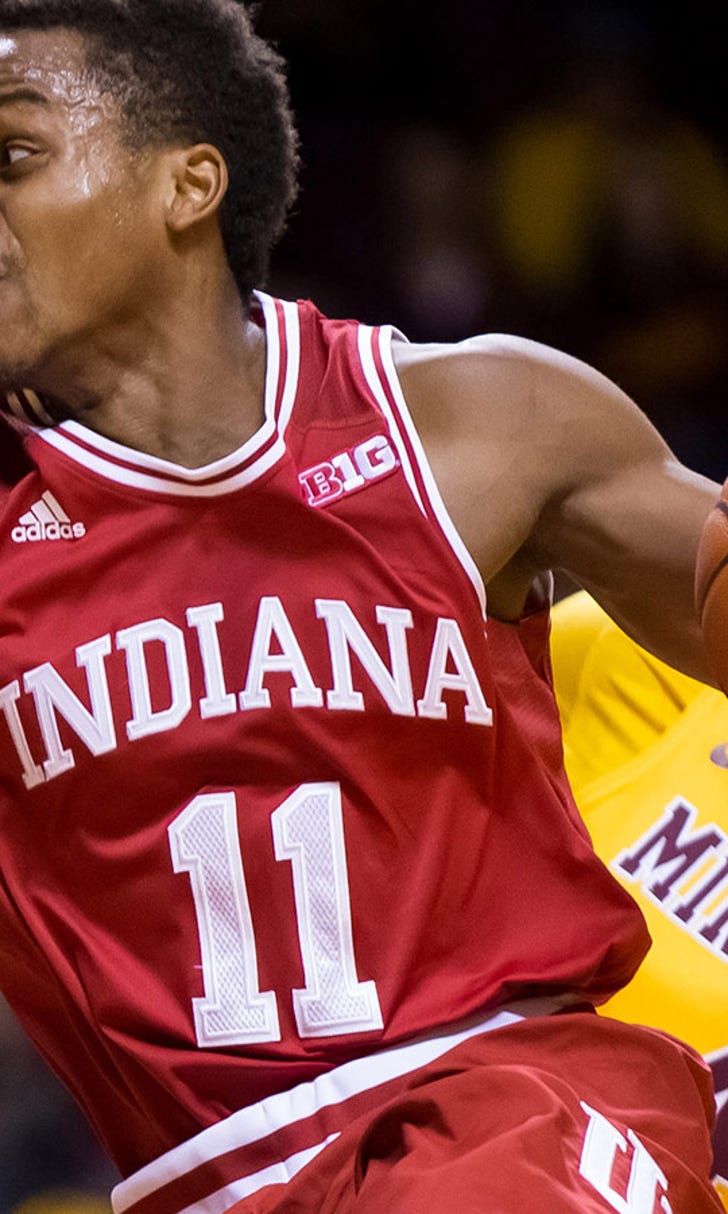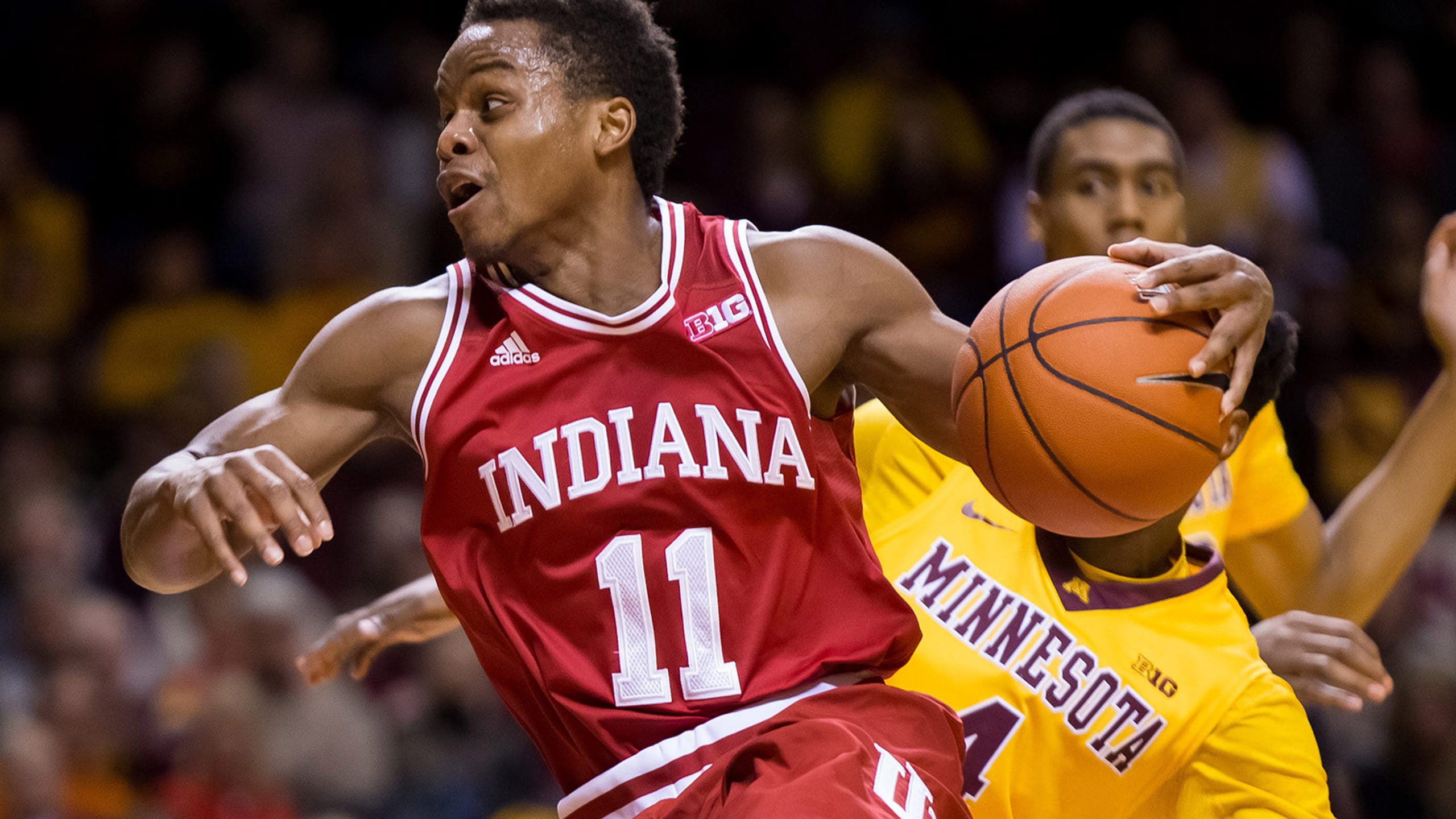 Hoosiers target getting to foul line more often
BY foxsports • January 29, 2016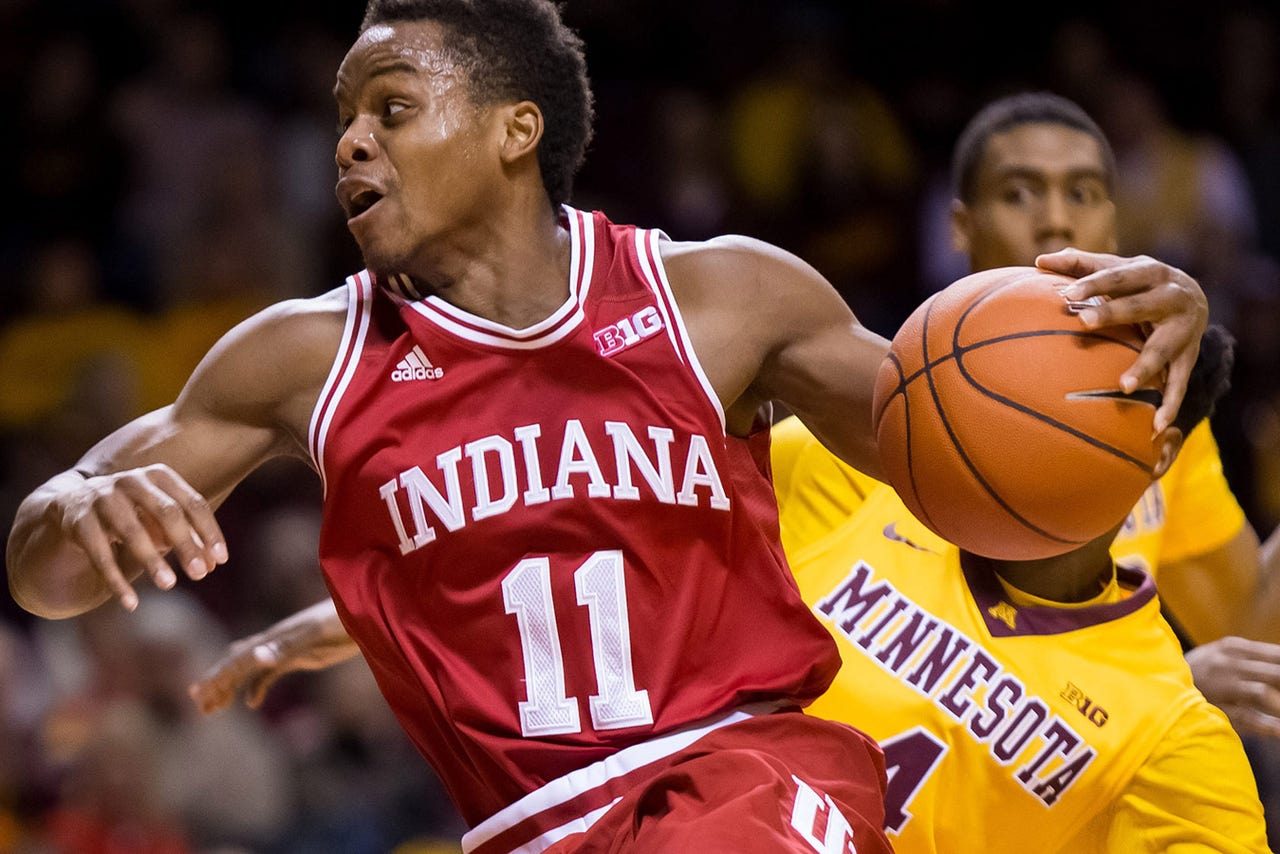 Though Indiana is coming off its first Big Ten defeat, coach Tom Crean still feels good about the state of his team.
He should feel extremely confident that his No. 19 Hoosiers can bounce back and continue their home dominance Saturday against a Minnesota team mired in its longest losing streak in 29 years.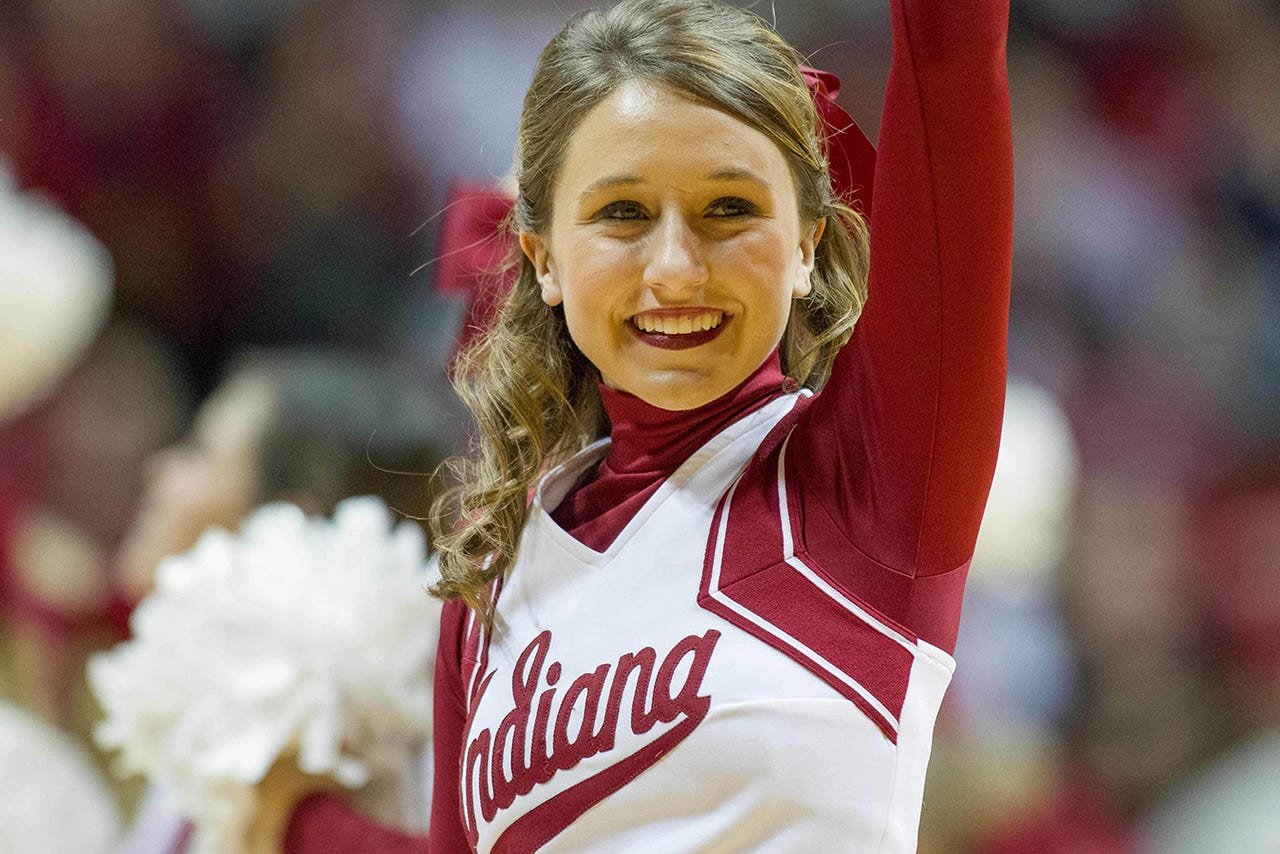 Check out our gallery of NCAA hoops cheerleaders.
Riding a 12-game winning streak, Indiana (17-4, 7-1) got every bit of the challenge -- and more -- it expected from Wisconsin in Tuesday's 82-79 overtime loss in Madison. Among the nation's top shooting teams (51.9 percent), the Hoosiers hit a respectable 45.2 percent and had a chance to win despite committing 19 turnovers and a season-high 31 fouls.
"All things considered, I'm proud of the way our team battled," said Crean, whose squad went to the free-throw line 19 fewer times than the Badgers.
"We did some very good things, we did some things that were beneficial, but we also did some costly things."
Yogi Ferrell (17.7 points per game) shot 12 of 20 and hit five 3-pointers to finish with 30 points, but Indiana's senior leader has gone to the foul line four times in the last three games.
"We've got to figure out a way to get our guys -- like Yogi Ferrell, he gets 30 points but only gets to the line twice," said Crean, whose team averages 20 free-throw attempts to rank eighth in the Big Ten. "We've got to figure out a way to get him to the line more, too, not to mention our other inside guys. ... I have to watch the film to see what we can learn to do better with getting fouled more.
"We'll learn from this and get ready to play Minnesota on Saturday."
Indiana also struggled offensively at Minnesota (6-15, 0-9) on Jan. 16 but left with a 70-63 win despite a season-low 41.3 percent shooting percentage. Ferrell, who went 6 of 8 from the stripe, had 20 points, seven assists and six rebounds as the Hoosiers outscored the hosts 36-20 in the paint and held a 12-5 advantage on the offensive glass.
Beginning with that matchup, the Golden Gophers have dropped their last four games by an average of 5.2 points. They are mired in a 10-game slide that's the longest since dropping a school-record 16 straight to conclude the 1986-87 season, and they are off to the program's worst conference start since 2003-04.
"I think the focus has got to be to keep their spirit," coach Richard Pitino said after Wednesday's 68-64 home loss to No. 21 Purdue. "To keep them continuing to be excited to be playing the game, and be excited to take advantage of this great opportunity that they have."
The challenge should get more difficult in Bloomington.
Indiana is 12-0 at home, where it ranks third in the nation in scoring (92.5 points per game) and second in field-goal percentage (55.2). The Hoosiers beat Ohio State, Illinois and Northwestern by an average of 30.3 points in the last three at Assembly Hall. The Gophers lost 90-71 there last season.
Minnesota forward Joey King (12.2 ppg) had a team-high 18 points against the Hoosiers earlier this month but managed two before fouling out Wednesday. Leading scorer Nate Mason (13.3 ppg) has averaged 19.7 points since being held to five by Indiana.
The Gophers have dropped nine straight against Top 25 opponents.
---