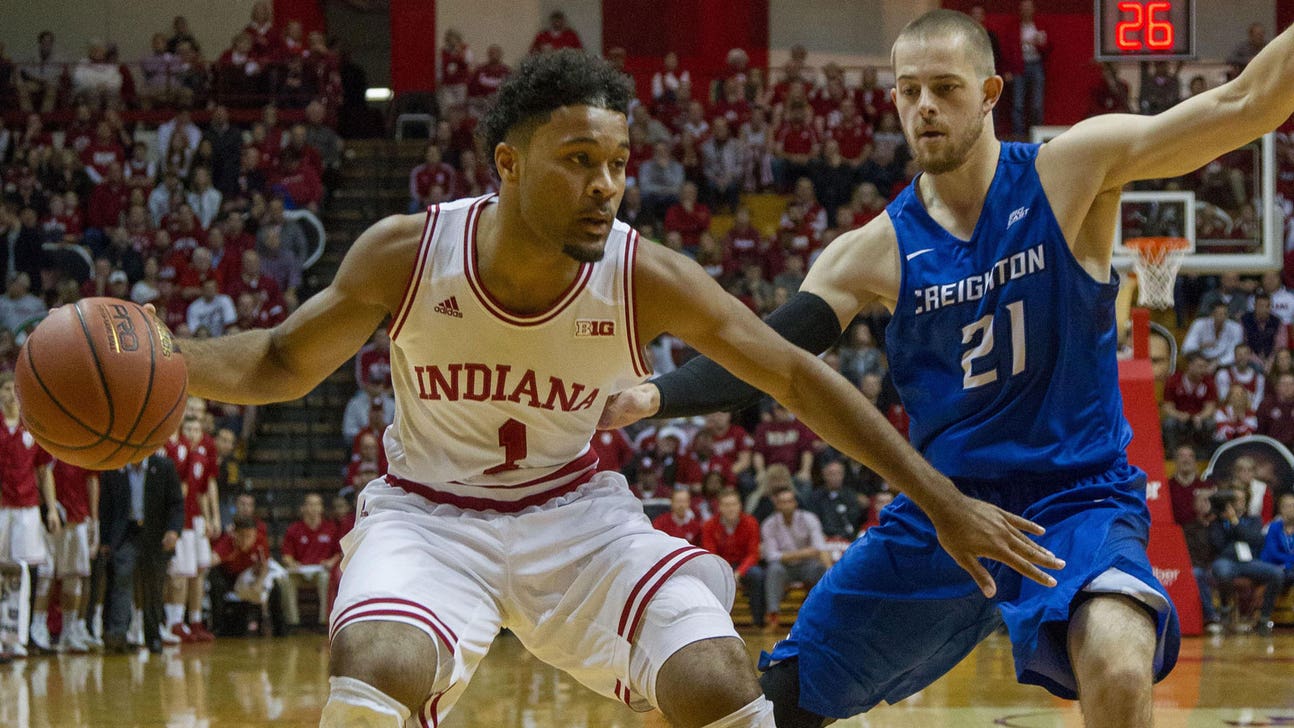 Hoosiers takes easy route past Creighton 86-65
Published
Nov. 19, 2015 11:57 p.m. ET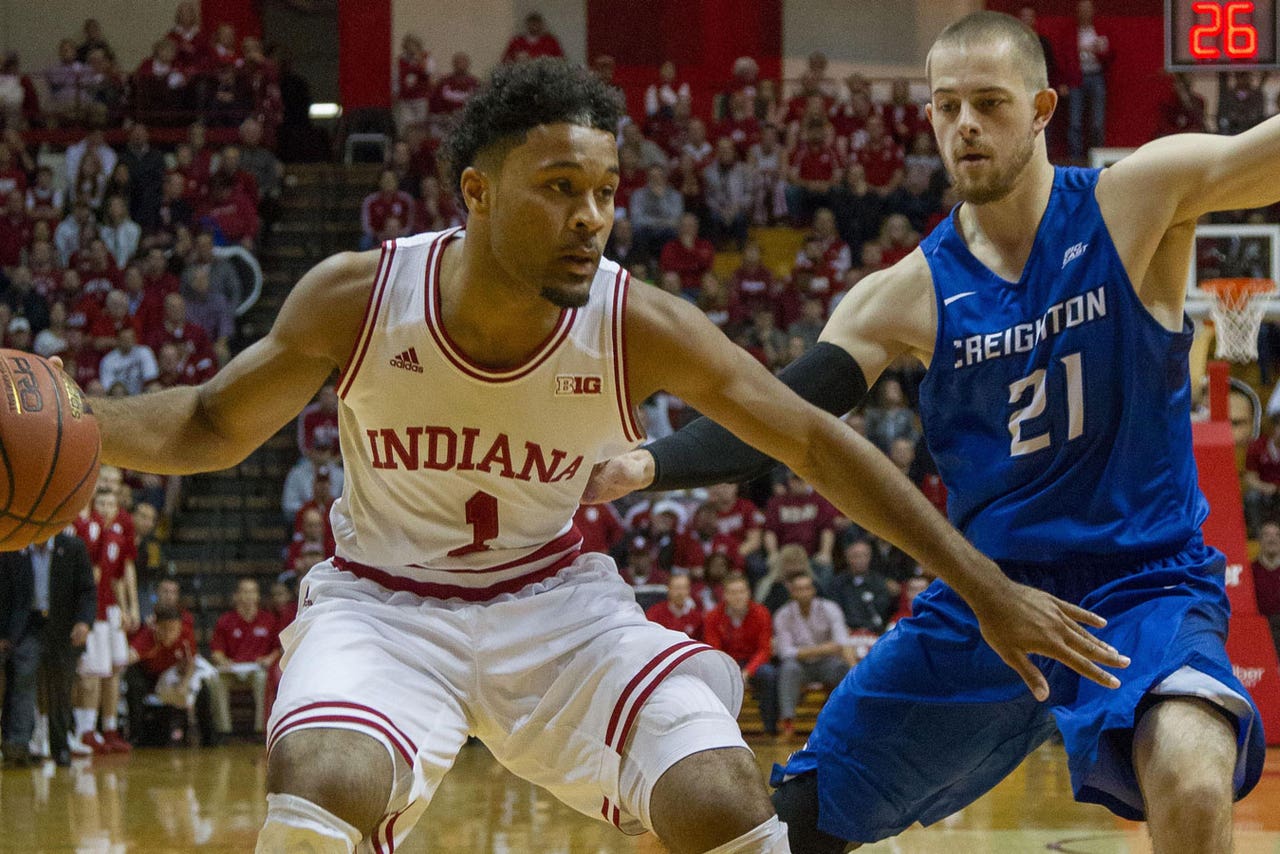 BLOOMINGTON, Ind. -- Thomas Bryant enjoyed playing the middle man Thursday night.
Indiana's highly touted freshman dominated the post on offense, grabbed rebounds and blocked shots on defense and had just as much fun setting up his teammates.
On a night James Blackmon Jr. scored 19 points, Bryant stole the show with a resounding 17-point, seven-rebound performance that helped No. 14 Indiana rout Creighton 86-65.
"The lion came out in me," Bryant said. "Luckily, it was my game."
Bryant is more than just a one-trick pony, too.
After starting his career with two solid games, the 6-foot-10 center finished 7 of 10 from the field, made the first 3-pointer of his career, blocked four shots, had two assists and one steal. And when he wasn't filling the stat lines, Bryant appeared to have just as much fun setting picks for his teammates.
By the end of the night, the student section was chanting his first and last name as Bryant stomped his feet and encouraging the crowd to roar.
It was exactly what coach Tom Crean expected to see from Bryant.
"He's tuned in, he's tuned in," Crean said. "He's having a lot of fun."
Creighton (2-1), on the other hand, was frustrated.
After averaging 98 points in their first two games, the Bluejays wound up with only two players in double figures. Maurice Watson Jr. had 21 points and Khyri Thomas had 11.
They were a dismal 3 of 18 on 3s, had no offensive rebounds in the first half and never could stop Bryant.
"They've got a lot of pieces," coach Greg McDermott said. "Bryant adds another dimension to them that I don't think they had last year with his ability to protect the rim. They can throw it to him and he can make some plays and he even had a 3 tonight."
The Hoosiers (3-0) made it look easy.
They took the lead on their first basket, a 3 from Kevin "Yogi" Ferrell, and never trailed again. Bryant's 3 spurred a 12-0 run that gave Indiana a 26-10 lead less than nine minutes into the game.
Creighton never got closer than 15 the rest of the way.
"He's enjoying himself," Crean said of Bryant. "The good news is he's going to continue to get better."
RANK ROAD
Creighton has been one of the nation's most consistent teams over the past 10 seasons, but it has struggled mightily against ranked teams on the road. The Bluejays are 3-66 all-time in those games and only have one such win since upsetting No. 13 Indiana State in January 1978. That was Jan. 20, 2014, at No. 4 Villanova.
DOUBLE TROUBLE
Indiana has had at least five players score in double figures in all three games this season. Ferrell had 15 points and six assists Thursday, while Troy Williams had 13 points and Nick Zeisloft had 12. Seven Hoosiers have scored 10 or more points in a game this season.
3 FOR THE SHOW
Creighton did a better job defending the 3s than either of Indiana's first two opponents. But the Hoosiers still finished 10 of 28. They are averaging 11.7 per game and are shooting 42.7 percent from beyond the arc.
TIP-INS
Creighton: The Bluejays had a seven-game winning streak against the Big Ten snapped. ... Creighton has made at least one 3 in 716 straight games. But its streak of 70 consecutive games with four or more 3s, the third-longest active one in the nation, ended.
Indiana: The Hoosiers are 3-0 for the sixth straight year and have won all three by more than 20 points. ... Ferrell passed Ray Tolbert (1,427) for No. 19 on the school's career list. He now has 1,429 points. ... The 51-point first half was the third consecutive half that Indiana scored 51.
UP NEXT
Creighton travels to Las Vegas to face Rutgers on Monday.
Indiana plays Wake Forest in Maui, Hawaii, on Monday.
---