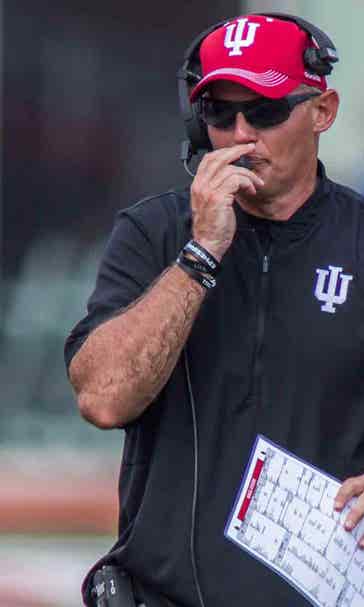 Hoosiers ready to turn the page after disappointing performance
September 25, 2018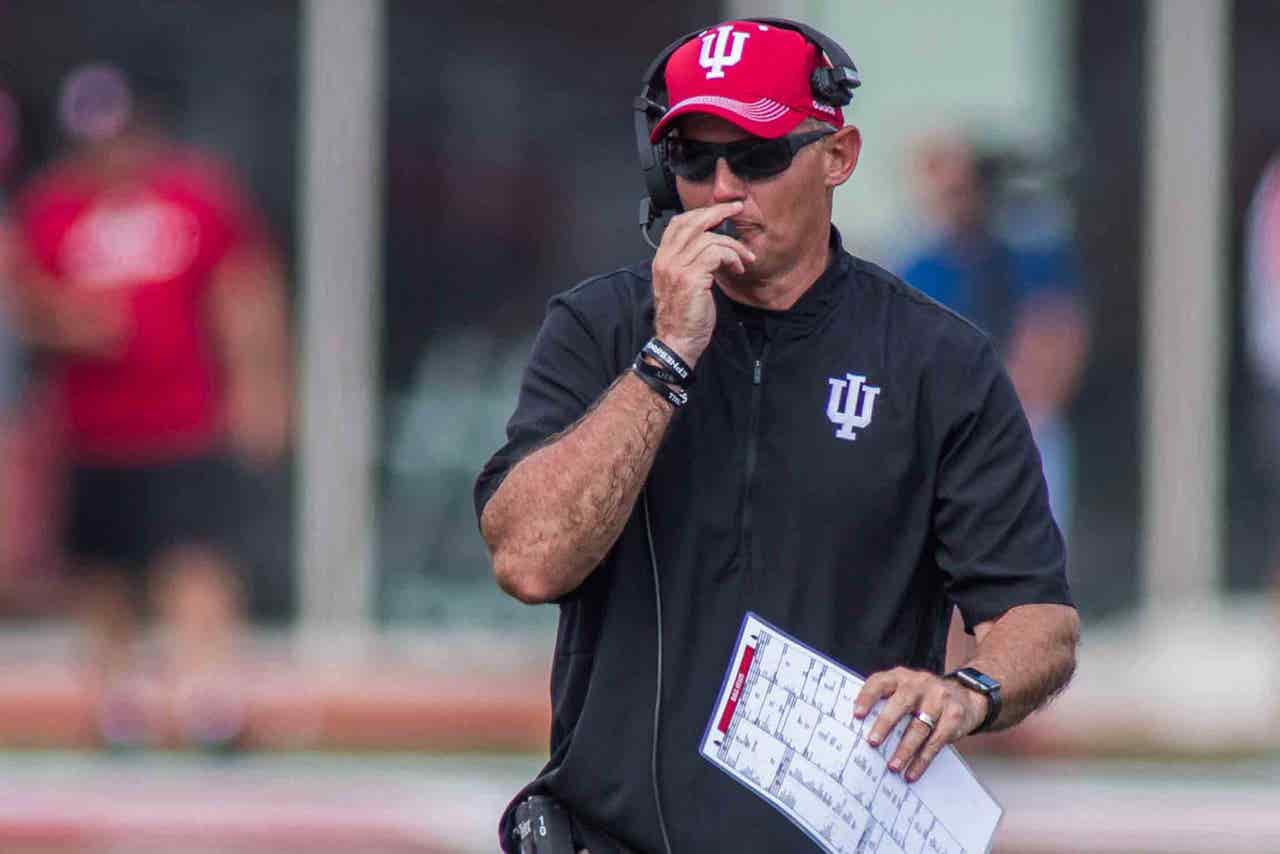 Indiana coach Tom Allen spent the weekend dissecting game tape.

It didn't take long to find the defensive misalignment that led to a 75-yard touchdown run, problems in the ground game or even the failure to stop a fake field goal when the coaches made a call that could have stopped the play.

Then Allen tried to move on from Saturday's 35-21 loss to Michigan State and focus on the task at hand — getting ready to visit Rutgers.

"Bottom line, it's a seam game and both sides had opportunities," he said. "Got to go back as we've done and looked at everything and continue to evaluate and continue to improve in the areas that have to be addressed and move forward."

Getting over this one will be tough.

The Hoosiers (3-1, 0-1 Big Ten) were in position to go 4-0 for only the second time since 1991 and appeared to be on the cusp of perhaps cracking the Top 25 for the first time since September 1995. They had momentum and were playing at home against a team that struggled through the first two weeks.

And yet they couldn't pull it off.

The lingering ramifications could be felt when bowl bids are at stake.

But moving on hasn't always been easy for Indiana, which blew a handful of leads and wound up missing the postseason because of a series of stinging defeats last season.

Allen knows his team cannot afford a repeat now.

"Defensively, did a lot of good things throughout the game, but didn't finish out the half, didn't finish out the game there and gave up that long run," he said. "Moving on to Rutgers, that allows us to be able to focus as we wrap this last one up."

The reminders will still be out in force, though.

First, they'll be without playmaking safety-linebacker Marcelino Ball for the first half after he was ejected for targeting last weekend.

Allen didn't like the call then and wasn't any happier with the consequences Monday.

"It's just a tough position to be put in as a defender, and I've seen it — seen guys — I just hate you get kicked out of a game for it, but that's part of the rule," he said. "So that's the part I was kind of — I didn't feel like that was accurate. But I've had situations in the past where I didn't agree with calls, and there will be more in the future I'm sure..

Ball's absence won't be the only potential obstacle for Indiana.

Allen acknowledged receiver Whop Philyor received treatment during last weekend's game for an undisclosed injury and receiver Luke Timian will be a game-time decision with another undisclosed injury.

Defensive lineman Jacob Robinson missed last week's game after getting hurt in practice while linebacker Cam Jones left Saturday's game early. Allen didn't shed any light on their injuries, and it's unclear whether either will play against the Scarlet Knights (1-3, 0-1).

What is clear: The Hoosiers need to rebound quickly.

Following Rutgers, their schedule becomes increasingly difficult with a trip to No. 4 Ohio State before closing out October with home games against Iowa and No. 9 Penn State and a trip to Minnesota.

So Allen wants to shift the focus from disappointment to resilience.

"I know they haven't played the way that they want to, but the bottom line is we will have to be prepared for a tough battle," he said. "We went there two years ago, my first year here, and were not sharp, and that is a vivid memory in my mind of how we played in that game."
---
---