Hoosiers dealing with 'excessively large number' of injuries
October 30, 2017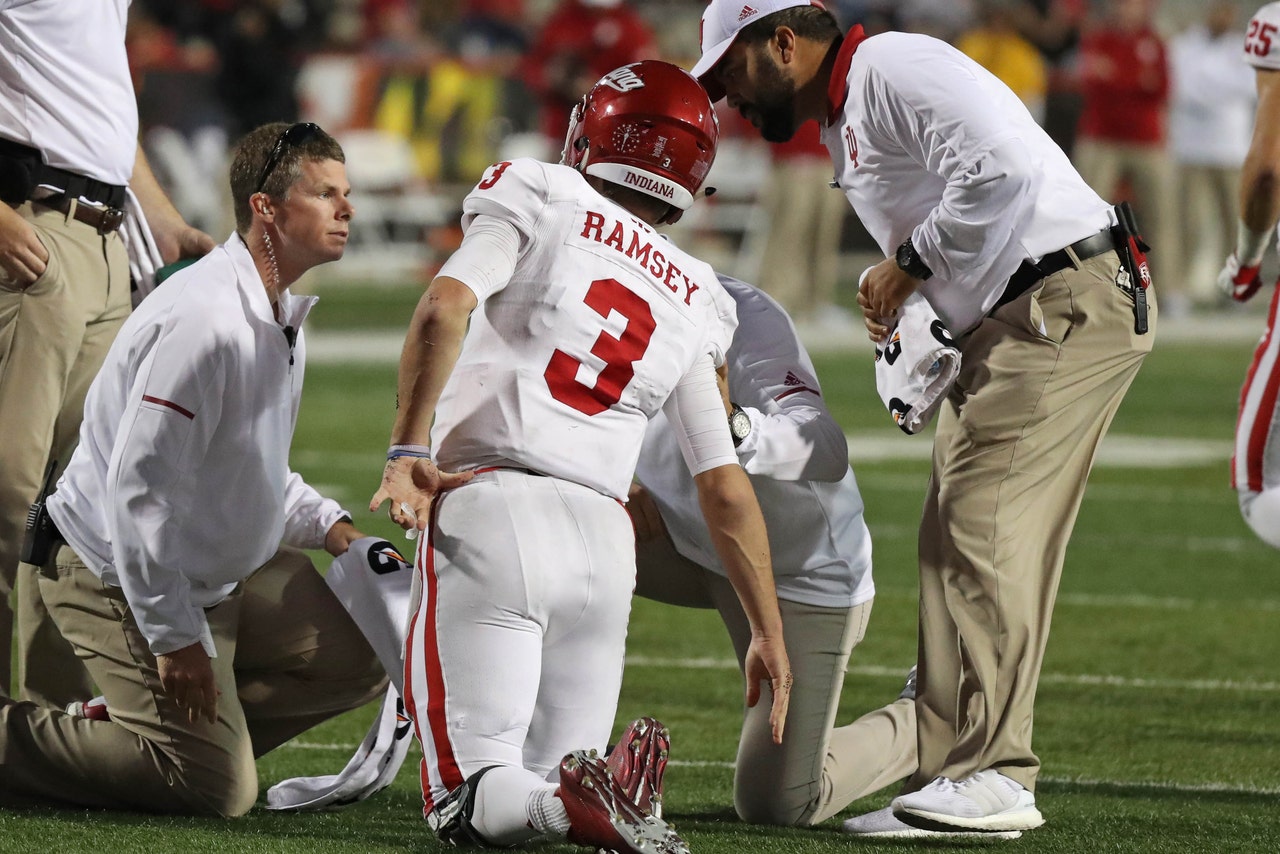 BLOOMINGTON, Ind. -- Injuries mount. Sympathy doesn't. Indiana coach Tom Allen understands that.

"Injuries are part of it," he said. "Other guys have to step up."

The Hoosiers (3-5) host No. 4 Wisconsin (8-0) on Saturday with a three-game losing streak and a depleted roster that will be missing at least five starters -- defensive backs Marcelino Ball and A'Shon Riggins, receiver Donavan Hall, running back Morgan Ellison and Big Ten punt return leader J-Shun Harris.

Quarterback Peyton Ramsey also is banged up and his status is uncertain. At least half a dozen other starters and significant contributors are battling injuries.

"It's an excessively large number," Allen said. "I have not seen anything like it. You go back and evaluate, and there have been so many different kinds. Sometimes the cards just aren't stacked your way."

Losing Harris for the season to a torn ACL during Saturday's 42-39 loss at Maryland hit Allen especially hard. It was Harris' third such knee injury in the last three seasons.

Harris leads the Big Ten in punt returns with a 19.0-yard average. He returned two for touchdowns.



"My heart breaks for him," Allen said. "The kid has been an absolute warrior to come back from the first two. He's overcome so much."

Injury issues surfaced even before the season when veteran defensive lineman Nile Sykes was lost for the year due to a summer training injury. Then receiver Nick Westbrook, who totaled 995 yards and six touchdowns the previous year, was lost for the season due to a knee injury on the first play of the opener against Ohio State.

Ramsey, who missed much of Saturday's second half with an apparent knee injury, is day to day, Allen said.

If Ramsey can't play, former starter Richard Lagow will. He threw for two second-half touchdowns against Maryland.

Indiana has lost nine straight to Wisconsin, the last four by 48, 48, 52 and 63 points.

"We've got a lot of question marks on guys," Allen said. "The next guy has to be ready to compete and perform at a high level."
---
---