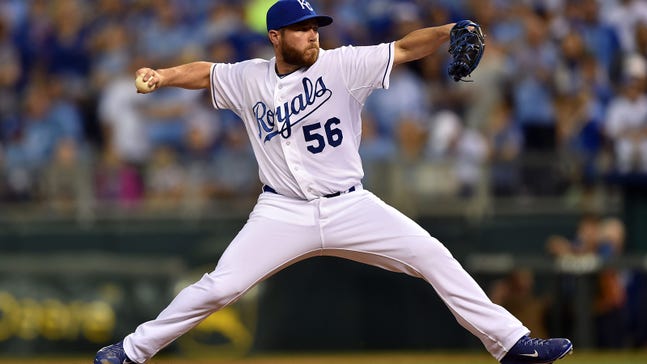 Holland's sim game points toward return possibly by Tuesday
Published
May. 2, 2015 6:02 p.m. EDT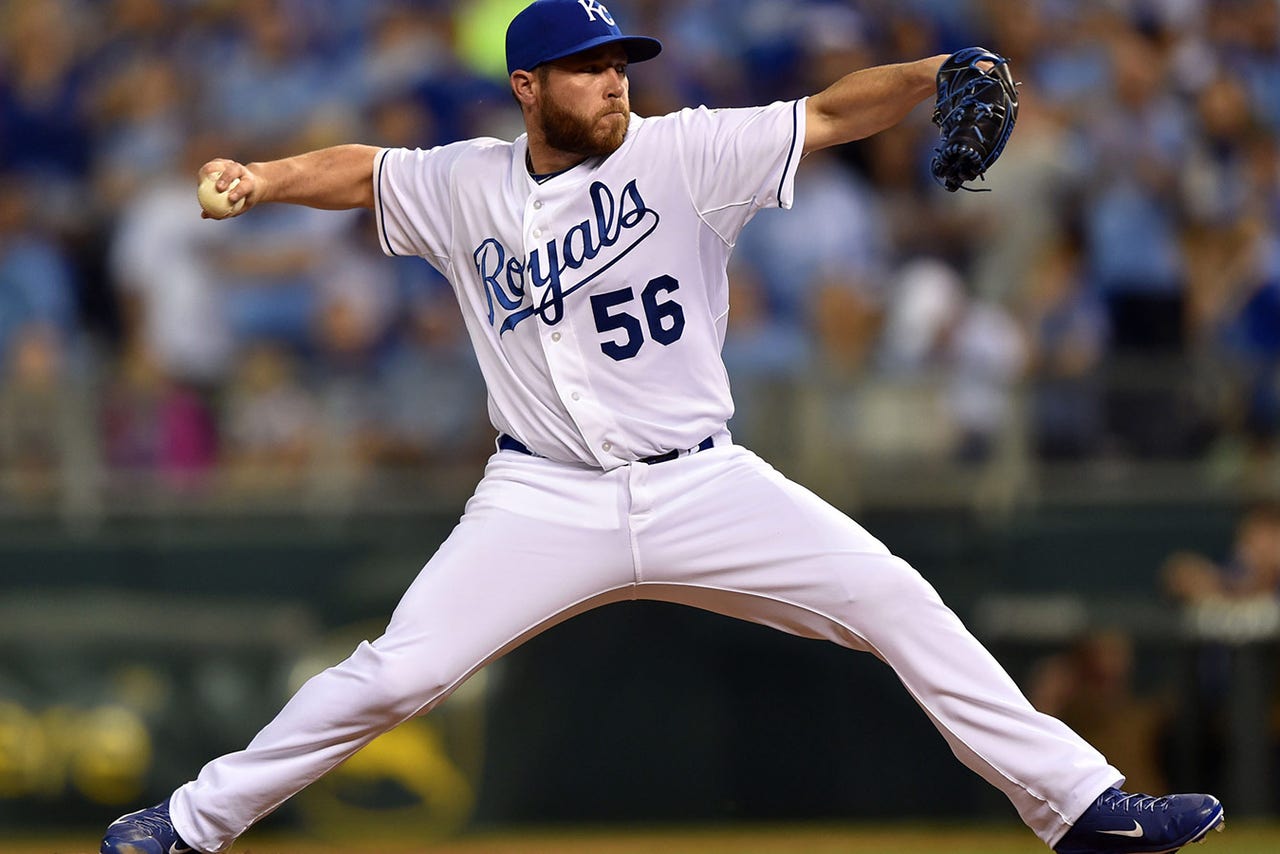 KANSAS CITY, Mo. -- Greg Holland threw a one-inning simulated game before Saturday's game, clearing the way for his return to the roster after recovering from a strained right pectoral.
Holland faced Jarrod Dyson and Orlando Calixte during the session, which lasted just nine minutes but could mean the return of the Royals' All-Star closer as soon as Tuesday. Holland said there was no discomfort in his pec.
"I didn't execute everything, but I never do, very few people do," Holland said. "I felt sharp, especially after not throwing to live hitters in almost two weeks. Really glad with the way it went."
Royals manager Ned Yost said Holland's breaking ball was sharp but that he struggled to command the ball up in the zone, which Yost expected. Catcher Erik Kratz noted that Holland's velocity was good.
Holland is eligible to come off the 15-day disabled list Sunday, but the club will wait to see how he responds after Saturday's sim game.
"That's usually the big telling (sign)," Yost said. "He's bounced back from every side session really well. Come out and play catch the next day and felt really, really good. If he comes out tomorrow and feels OK, we'll look at it."
If Holland does not return on the targeted Tuesday date, Yost said he expected it to be shortly after that.
"I'm pretty confident that it'll be sooner than later," Holland said.
Gordon's wrist fully healed?
Yost said Sunday may be the first time this season the Royals start left fielder Alex Gordon in a day game after a night game. Gordon has been sitting those games out so far, still recovering from offseason wrist surgery.
Watch the Royals Live pregame and postgame shows before and after every Kansas City Royals game on FOX Sports Kansas City.
"He's done really well," Yost said. "We've been talking every day to find out how he's feeling. He feels good. Tomorrow might be the first day we give it a shot."
Gordon has heated up in the last week, slashing .391/.481/.739 in six games with two home runs and eight RBIs. He has moved up to the leadoff spot with shortstop Alcides Escobar sidelined.
'A classic matchup'
A day after Kelvin Herrera's 10-pitch at-bat against Miguel Cabrera in the eighth inning of Friday's game, Yost was able to appreciate the bases-loaded battle.
"You'd be hard-pressed to find a better matchup than we saw last night," Yost said. "That was a classic matchup. Power pitcher versus arguably the best hitter in all of baseball."
Herrera fired nine of the 10 pitches at least 97 mph. The outlier was an 89-mph changeup. Cabrera fouled off six pitches, and took three for balls. The 10th pitch came in at 99 mph and missed Cabrera's bat, Herrera recording the second out of the inning.
Yost said the encounter was a "nerve-wracking" one.
"It was intense, but it was fun watching it," Yost said. "It wouldn't have been so much fun if he had gotten a base hit or ended up hitting a home run, which he's very capable of doing."
You can follow Matthew DeFranks on Twitter at @MDeFranks or email him at matthew.defranks@gmail.com.
---