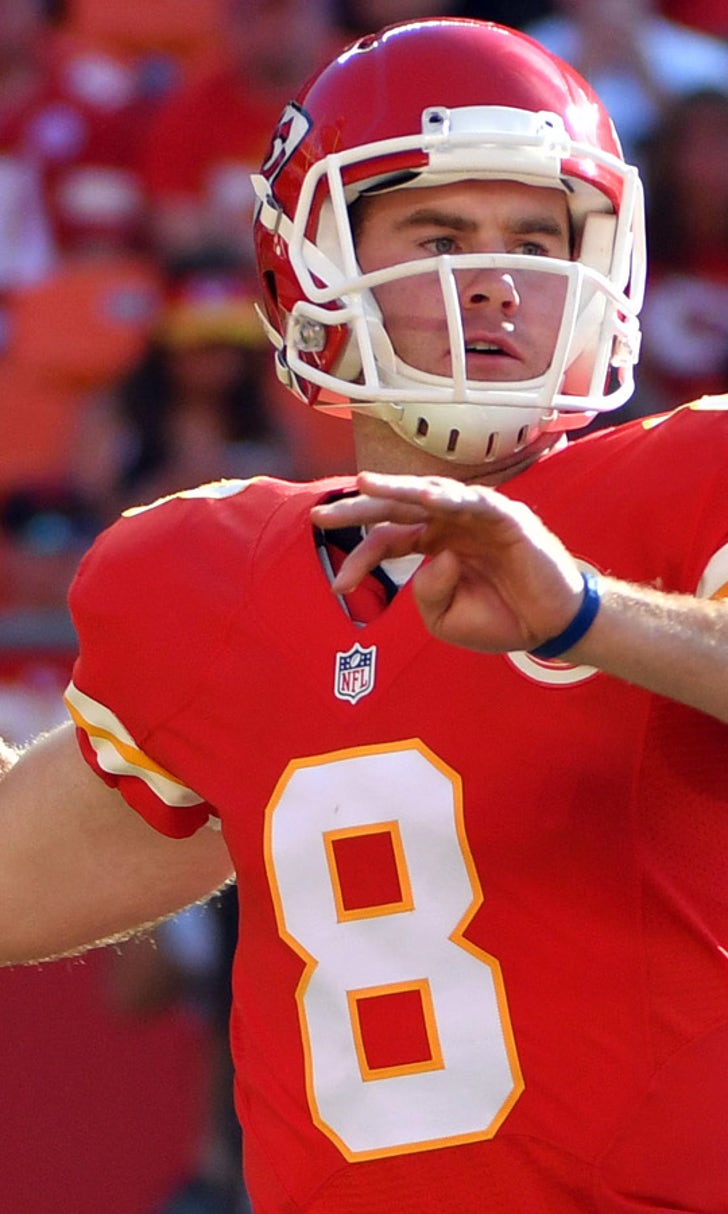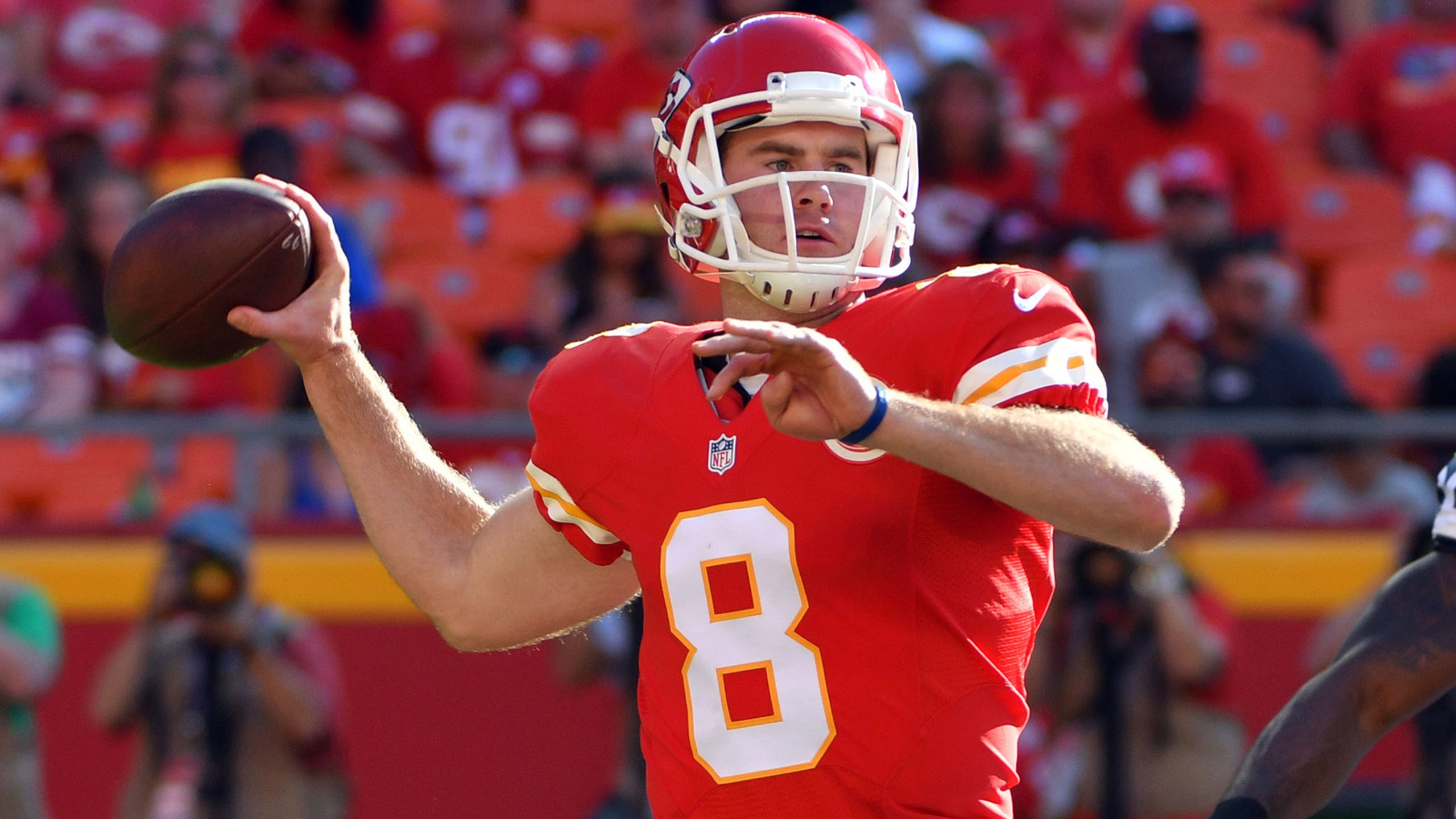 Hogan, Murray victimized by QB surplus as Chiefs reach roster limit
BY foxsports • September 3, 2016
KANSAS CITY, Mo. -- The Chiefs have gone from the talent-bereft team acquiring everybody's cast-offs just a few years ago to the team that is now sending its own fringe players away for draft picks.
Kansas City traded cornerback Marcus Cooper to Arizona and wide receiver Rod Streater to San Francisco for undisclosed selections, part of a series of roster moves that allowed the Chiefs to reach the NFL's 53-man limit for the regular season by Saturday's deadline.
The Chiefs also cut quarterbacks Aaron Murray and rookie Kevin Hogan, meaning Tyler Bray earned the third-string job behind Alex Smith and Nick Foles for the opener against San Diego.
But the trades may have been the most eye-opening part of the roster-building process, if for no other reason than it demonstrates just how deep the Chiefs have become under general manager John Dorsey.
"We always put in where there are potential holes, you know -- Dorsey does that -- puts a board up. I remember the first year, we had a lot of circles up on the board," Chiefs coach Andy Reid said, "and this year, there aren't those circles. So that's a good thing."
The Chiefs wound up keeping running back Knile Davis, who provides some depth in case Jamaal Charles is not quite ready for the opener. Charles is the presumptive No. 1 option despite coming back from ACL surgery, while Spencer Ware and Charcandrick West are next on the depth chart.
Davis has also proven valuable as a kick returner.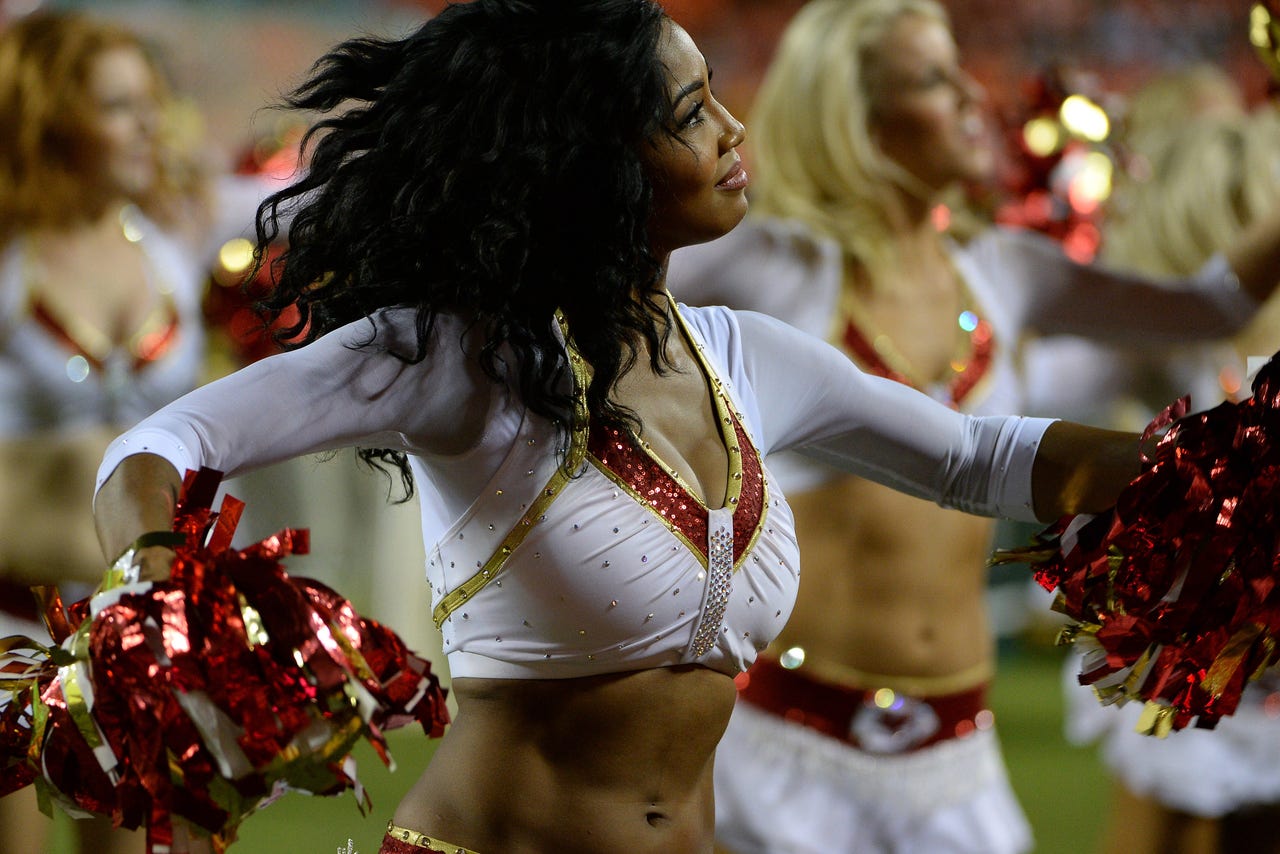 View from the sidelines: NFL cheerleaders 2016.
"I've been in the league going on four years now, so I pretty much know what to expect," Davis said after the Chiefs' preseason finale, when his future was still in question.
The Chiefs also kept speedy De'Anthony Thomas, who missed much of last season due to a concussion. He was on the fringe after the Chiefs drafted a similar player in Tyreek Hill, who also made the team.
"I'm just doing whatever I can to contribute," Thomas said, "whether it's on special teams, whether it's on offense. Just going out there and knowing I can make plays to motivate our team."
The Chiefs technically have 54 players on the roster because of an exemption they received for safety Eric Berry, who did not sign his franchise tender and report to training camp until last weekend.
They are allowed to keep 54 players until Saturday, the day before their season opener.
Others who were cut: linebackers Tyrell Adams, Andy Mulumba and Terrance Smith; defensive backs Jeron Johnson, Shak Randolph, Deveron Carr, Jamell Fleming and Brock Vereen; wide receivers Da'Ron Brown and Frankie Hammond Jr.; defensive linemen David King and Jimmy Staten; offensive linemen Zach Sterup, Daniel Munyer, Jarrod Pughsley and Reid Fragel; tight end Brian Parker and running back Darrin Reaves.
The Chiefs still have a couple of areas of need that could be addressed on the waiver wire.
With pass rusher Justin Houston out following knee surgery, and Tamba Hali hobbled by his own knee problems, the Chiefs could use help at linebacker. They also could use a veteran cornerback -- the most experience among their top six is three years in the league.
Still, those are relatively small holes compared to what Dorsey and Reid found when they arrived in Kansas City in 2013, and took the reins of a franchise coming off a two-win season.
"John Dorsey and his guys provide us with a lot of competition at a lot of positions," Chiefs defensive coordinator Bob Sutton said. "That's a good thing and, like we talked about last week, sometimes you have to let go of a player that can play for you. You can only keep so many."
---
---