HOF guard Will Shields hopes early retirements raise concussion awareness
BY foxsports • June 15, 2015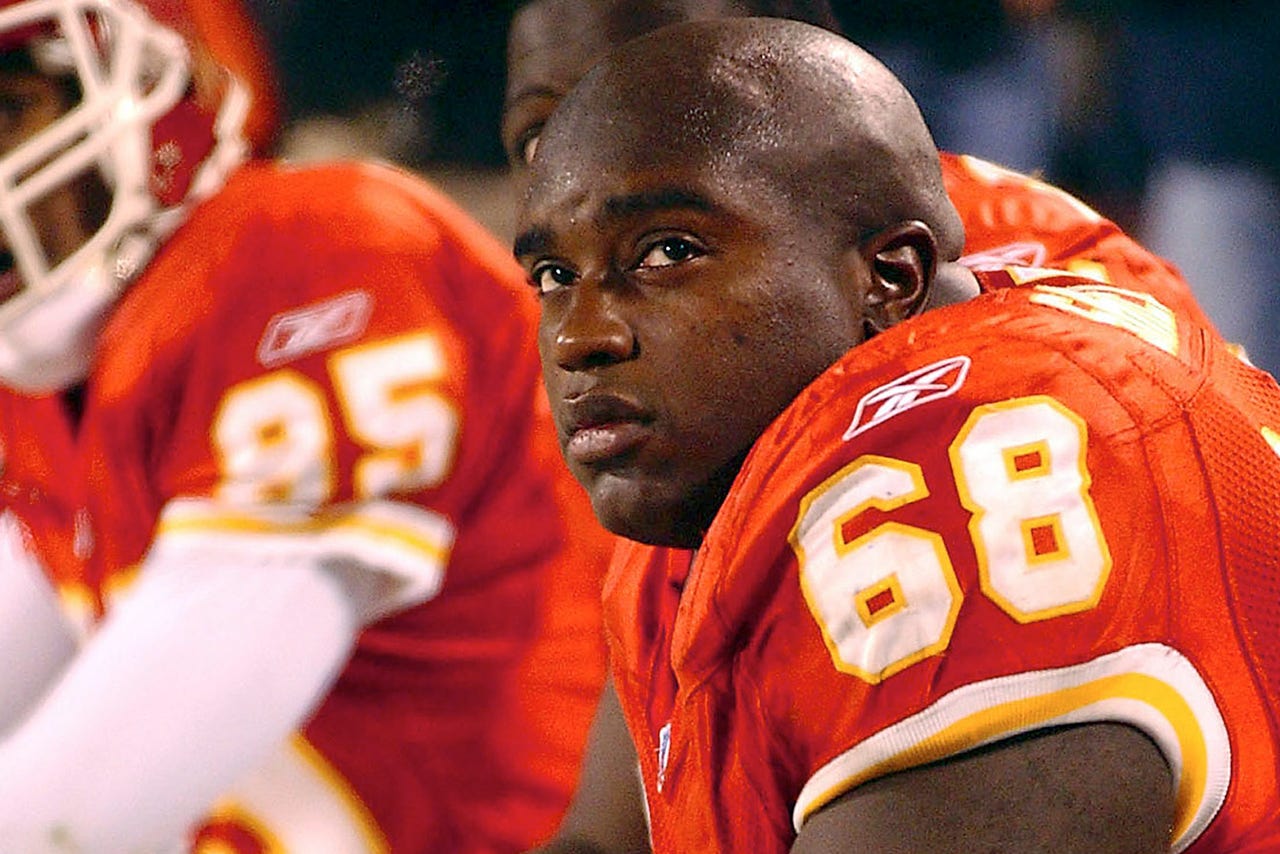 KANSAS CITY, Mo. -- Will Shields understands. Completely. But at the same time, he wonders: An offensive tackle retiring from the NFL at 25, in his physical prime, is curious enough. But that Anthony Davis is the second San Francisco 49er under age 26 to walk away from the game since March because of concussion-related concerns, well, all sorts of red flags start waving.
"But it's also interesting that it's a lot of guys on the same team that are actually going through this, saying, 'Hey, I've got concussion issues, I'm going to retire,' things of that nature," Shields, the former Kansas City Chiefs guard and 2015 Pro Football Hall of Fame inductee, tells FOXSportsKansasCity.com. "I wonder, over all the years, what transpired to have guys from the same team saying, 'We're not feeling right.'"
Davis earlier this month joined Chris Borland as ex-49ers, retiring -- at age 25 and 24, respectively -- because of reported concussion concerns. Another Niner, 23-year-old safety Eric Reid, has suffered three head injuries in two seasons and recently admitted to the San Francisco Chronicle that concussions have caused him to "continue to evaluate my own situation."
Shields understands that, too. There are days he ponders whether the NFL should tweak its 5-yard "chuck" rule, if streamlining of protective equipment for the sake of speed and acceleration has added a level of danger to the excitement.
"I'm definitely not an expert," says Shields, 43, these days a full-time businessman, coach, speaker, dad and advocate for concussion awareness and prevention. "I've learned a lot over the last four or five years just working with the Dynavision machine and being able to sit with doctors who work with patients who have concussions on a day-to-day basis and (observe them) in clinics and things of that nature. Just to see what we can do, to see how we can effectively train people (about concussions)."
Among the more interesting toys at Shields' 68's Inside Sports training facility in Overland Park, Kansas, is a machine known as the Dynavision D2 -- a giant electronic board with 64 LED lights, set up in a circular pattern, used to help strengthen (and test) motor skills and hand-eye coordination.
The D2 board, popularized by Dynavision founder Phil Jones, a former Canadian Football League player, sits in front of users who react to the patterns and speed of flashing LED lights, hitting them as quickly as they can. Additionally, the machine can flash math equations or vocabulary words at random to test multitasking abilities, in addition to the cognitive ones. The D2 is also incorporated by hospitals in the treatment of brain-related injuries from concussions to strokes.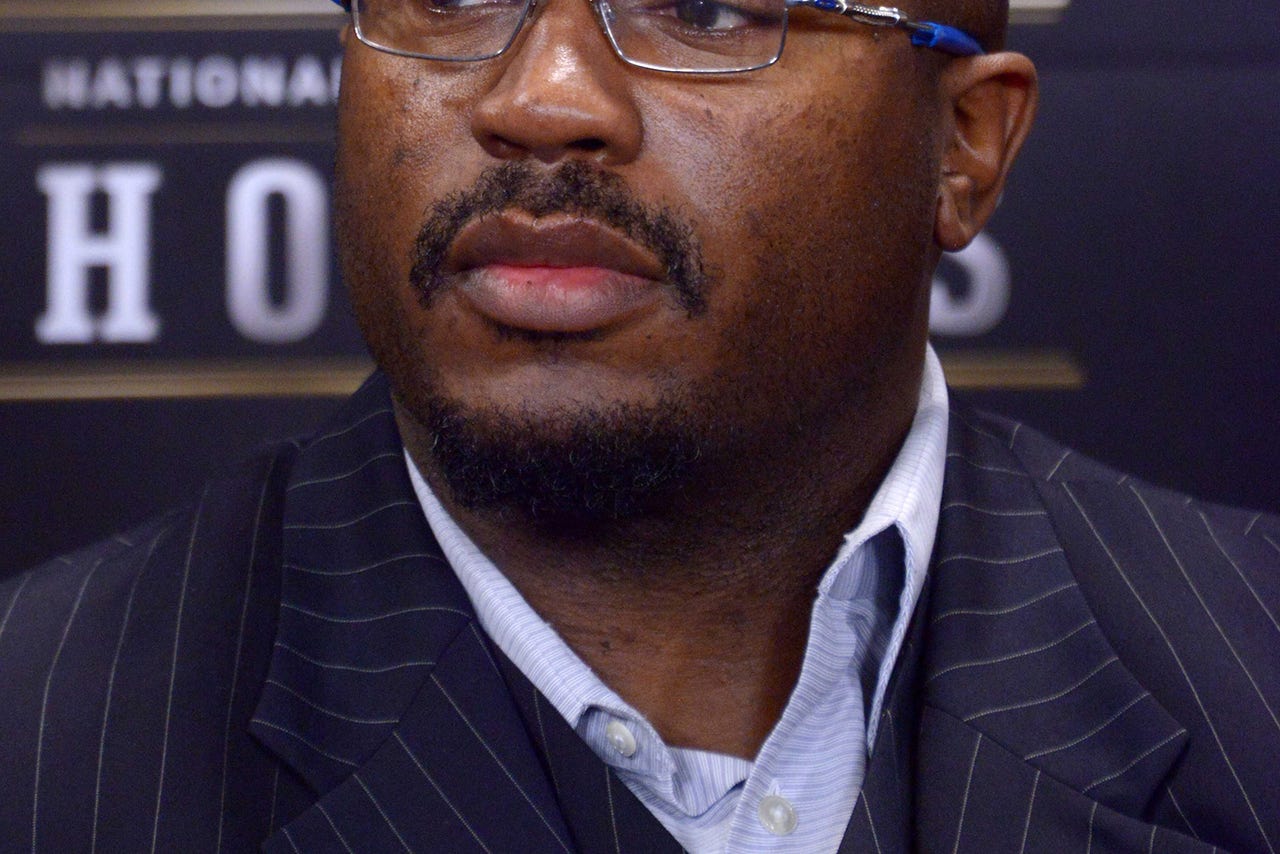 For more information on the Dynavision D2 or to schedule an evaluation with Will Shields' company, visit 68insidesports.com or email info@68insidesports.com.
"I've sat down and talked to a couple different people (with the NFL)," says Shields, who was introduced to the D2 board roughly five years ago at a coaching convention. "The University of Kansas has had a clinic here or there about concussions, and I've actually brought the machine out and actually tried to get more information from those who are working with that part of the (scientific) community on a day-to-day basis. 'Hey, how can we make it better?' 'How can we get to a point where we're not seeing 15 kids a week?' 'How do we get that down?' 'How do we get it so we don't see so many of our athletes on a day-to-day basis?'"
Shields often takes the D2 board out on the road for complimentary use, and is hoping that the narratives of Davis and Borland encourage some of the local teams and leagues to consider a closer look at the technology. Inside Sports also offers group and individual testing, for baseline or therapeutic purposes, on the Dynavision equipment in Overland Park.
"So we at least have a starting point," Shields says. "But all that gives us is a point to where, either way, we can still find out to what capacity you're (functioning) and can even get to a point and see what part to your baseline doesn't feel right and things of that nature. It's not the be-all or end-all, and no one ever claimed (it) to be."
Shields says he and his family have been spared repeated head trauma -- quite the feat for someone who started 223 straight NFL contests and appeared in 12 consecutive Pro Bowls -- but friends of the family have not, and he has witnessed the effects of that trauma firsthand.
His advice to fellow parents? Trust your gut. Trust your vision. Especially if you think your son or daughter isn't in a position to trust theirs.
"We've come to the point where, hey, if your son or daughter doesn't look right or feel right, don't let them play. Don't let them back on the field," Shields says. "The team might need them and everything else. But I'd rather be on the safe side, and give everybody time to heal themselves out there versus just trying to win a game."
You can follow Sean Keeler on Twitter at @SeanKeeler or email him at seanmkeeler@gmail.com.
---