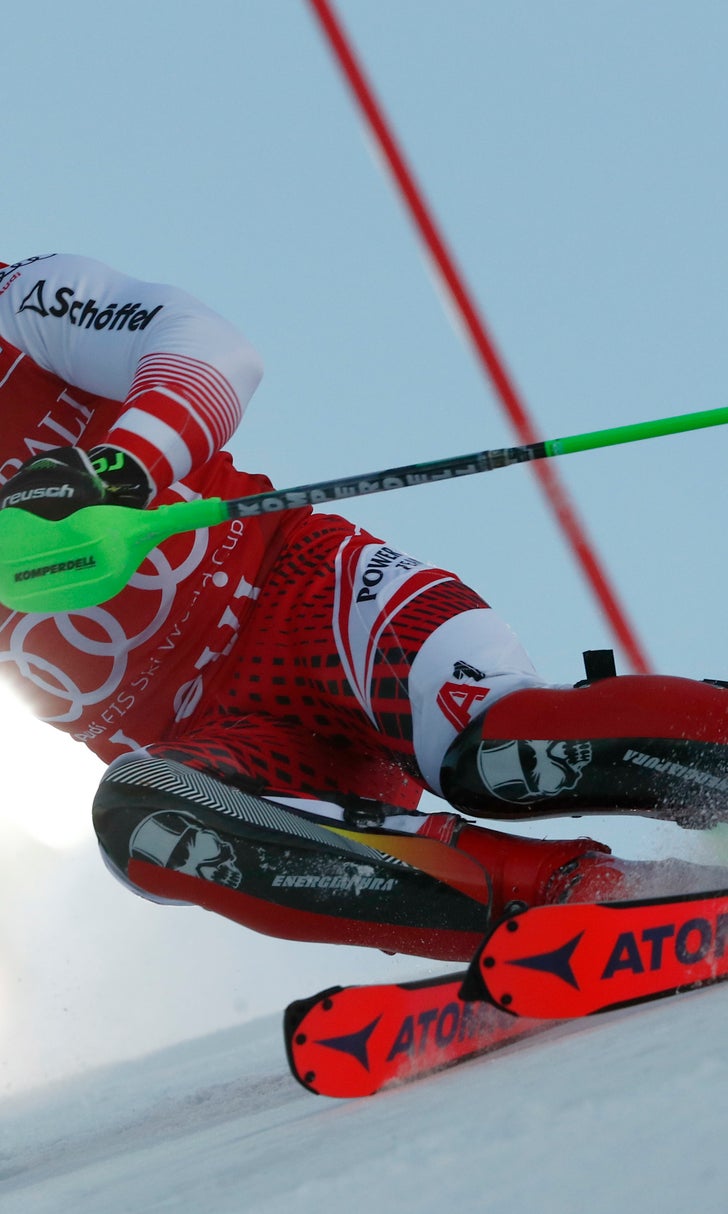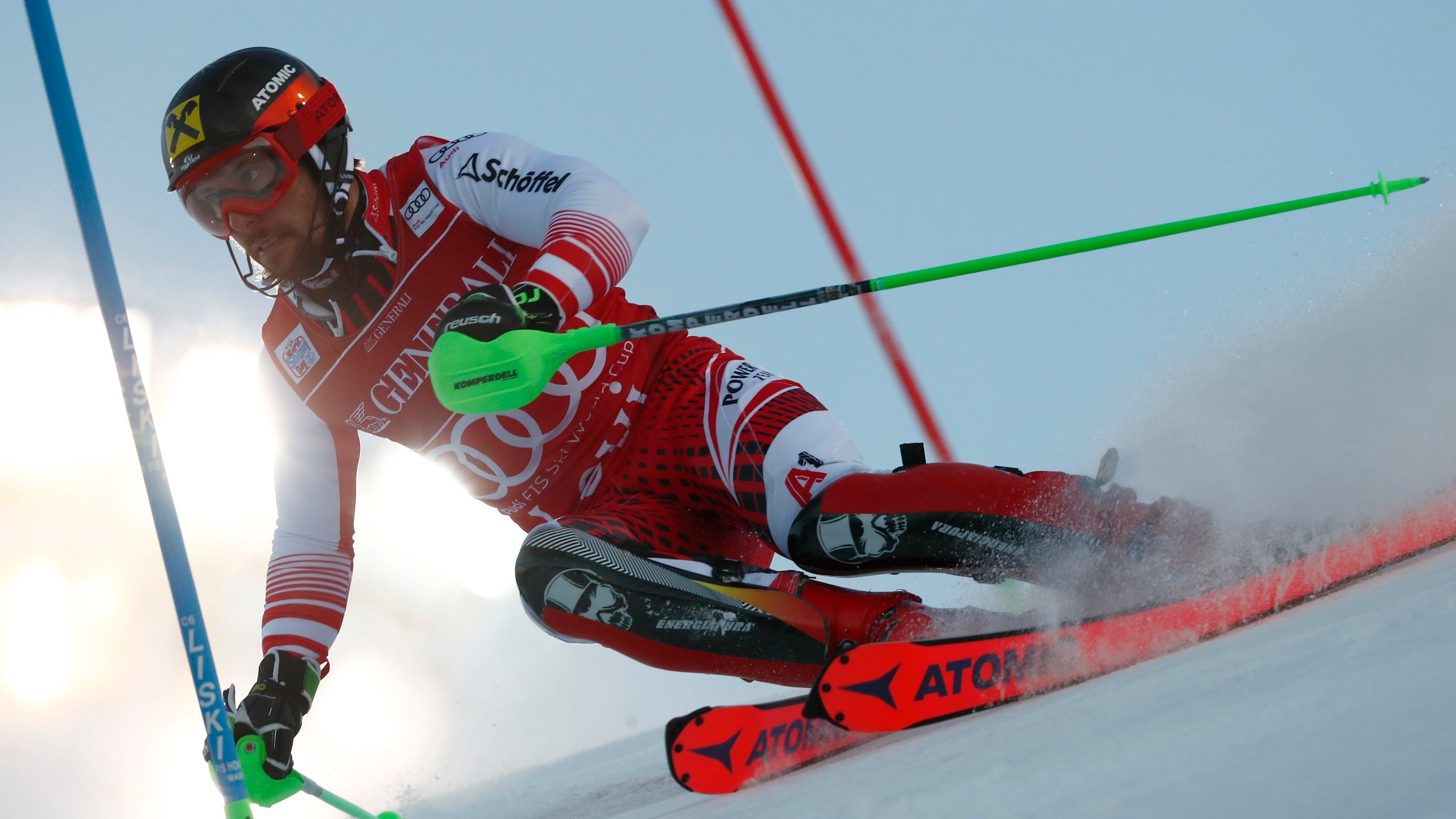 Hirscher leads Kristoffersen in 1st run of World Cup slalom
November 18, 2018
LEVI, Finland (AP) — Away from the slopes, life has changed a lot for Marcel Hirscher over the summer.
On the slopes, not so much.
The seven-time overall champion posted the fastest time in both runs to win the season-open men's World Cup slalom on Sunday.
After getting married in June and becoming a father in early October, Hirscher had recently been downplaying his chances for the new season, citing the changed priorities in his private life.
However, the Austrian was at his best on Sunday, edging Henrik Kristoffersen twice, and finishing the race 0.09 seconds ahead of the Norwegian.
"It's a big gift that it worked out," said Hirscher, who also had his offseason preparations hindered a year ago after fracturing his ankle in training.
"Last year the summer preparation was very special, and this year as well," he said. "Last year: injured, in a cast. This year: carrying our little son through the living room."
Hirscher and Kristoffersen, who were 1-2 in the discipline standings for each of the past three seasons, continued their slalom rivalry.
Their dominance was underlined once more as the rest of field, led by Olympic champion Andre Myhrer of Sweden, was more than 1.4 seconds behind.
His third place made Myhrer the oldest skier to reach a World Cup slalom podium. At 35 years and 311 days, he beat the previous mark, set by Italy's Patrick Thaler in 2014, by four days.
Hirscher said he was relieved after leading Kristoffersen by 0.07 seconds in the first run.
"No matter what happens next, it's great and super to know that I am among the fastest," he said in-between the runs.
Clement Noel came closest, trailing by 0.38 in third, but the Frenchman skied out at a tricky passage close to the finish of the final run.
Many racers struggled at that point, and Hirscher said he was helped by teammate Michael Matt, who warned him over the team radio right after his run.
"Otherwise I could have easily lost those nine hundredths there," said Hirscher, who added 0.02 to his first-run lead over Kristoffersen.
Hirscher and Matt were two of five Austrians in the top 10, and Hirscher expected some of them to close the gap to him and Kristoffersen soon.
"There has been a generation change in the slalom team, and those guys are now definitely ready for podiums and victories," Hirscher said.
By coming runner-up, Kristoffersen kept a remarkable series going. Since the start of last season, the Norwegian has been on the podium of all 10 slalom races. Only Swedish great Ingemar Stenmark had more top-three slalom finishes in a row — 12, in 1975-76 and again 1977-78.
Sunday's race was the first of the men's season after a giant slalom in Soelden, Austria, was called off due to bad weather in October.
Last year's winner, Felix Neureuther of Germany, skipped the race after breaking his right thumb in training Friday. Neureuther, who was set to make his comeback from a one-year break due to a torn ACL, flew back to Munich to undergo surgery.
The men's World Cup continues with speed races in Lake Louise, Alberta, next weekend.
---