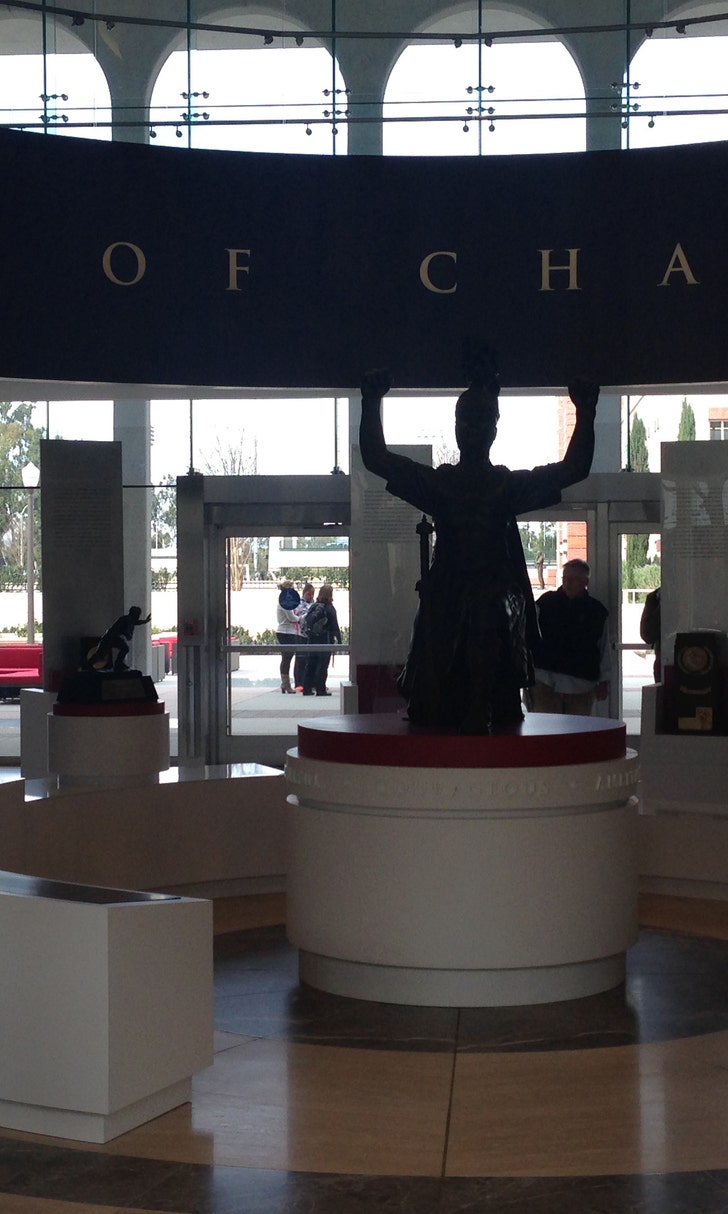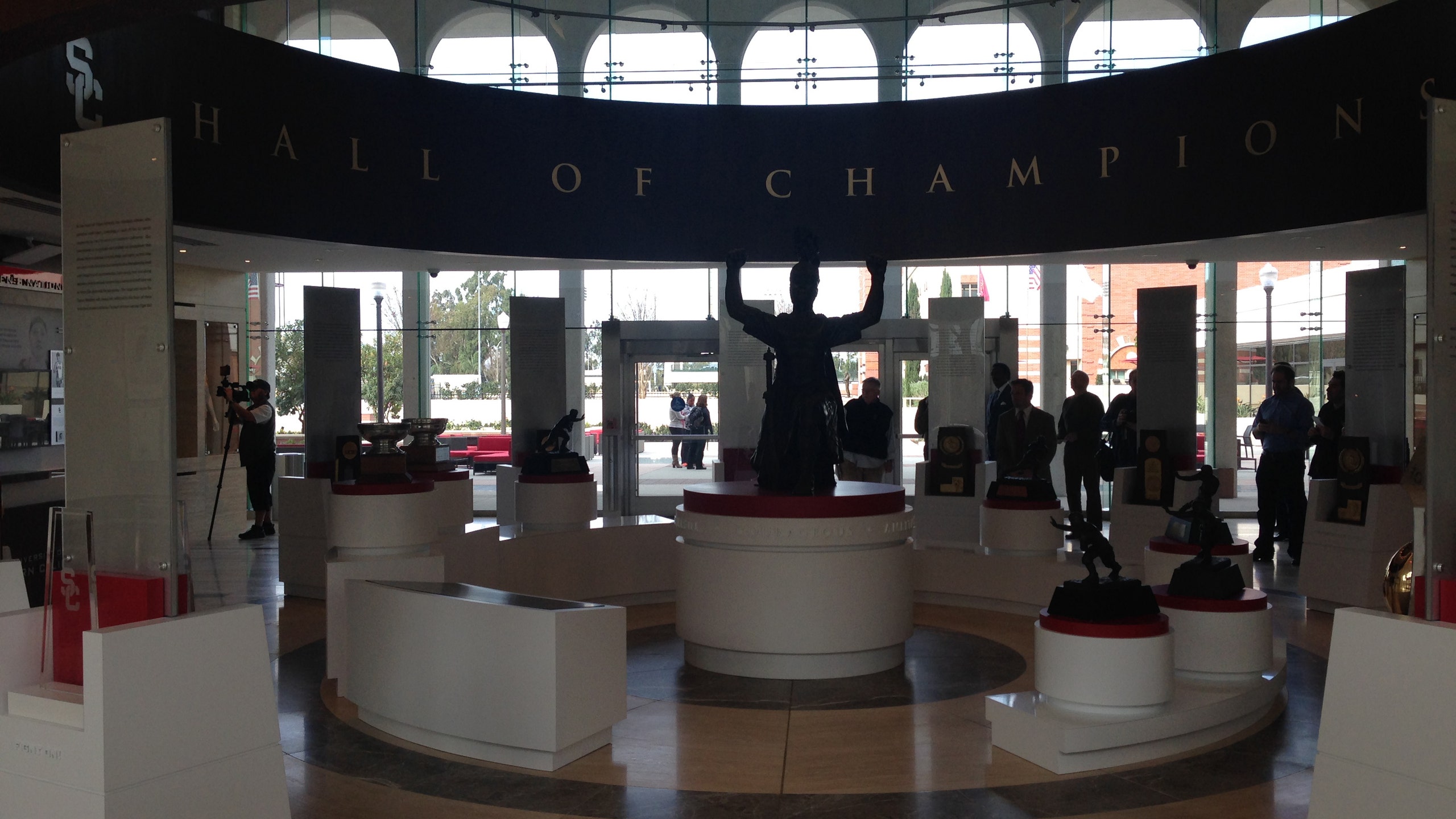 Heritage Hall to reopen on USC campus after year-long facelift
BY foxsports • January 31, 2014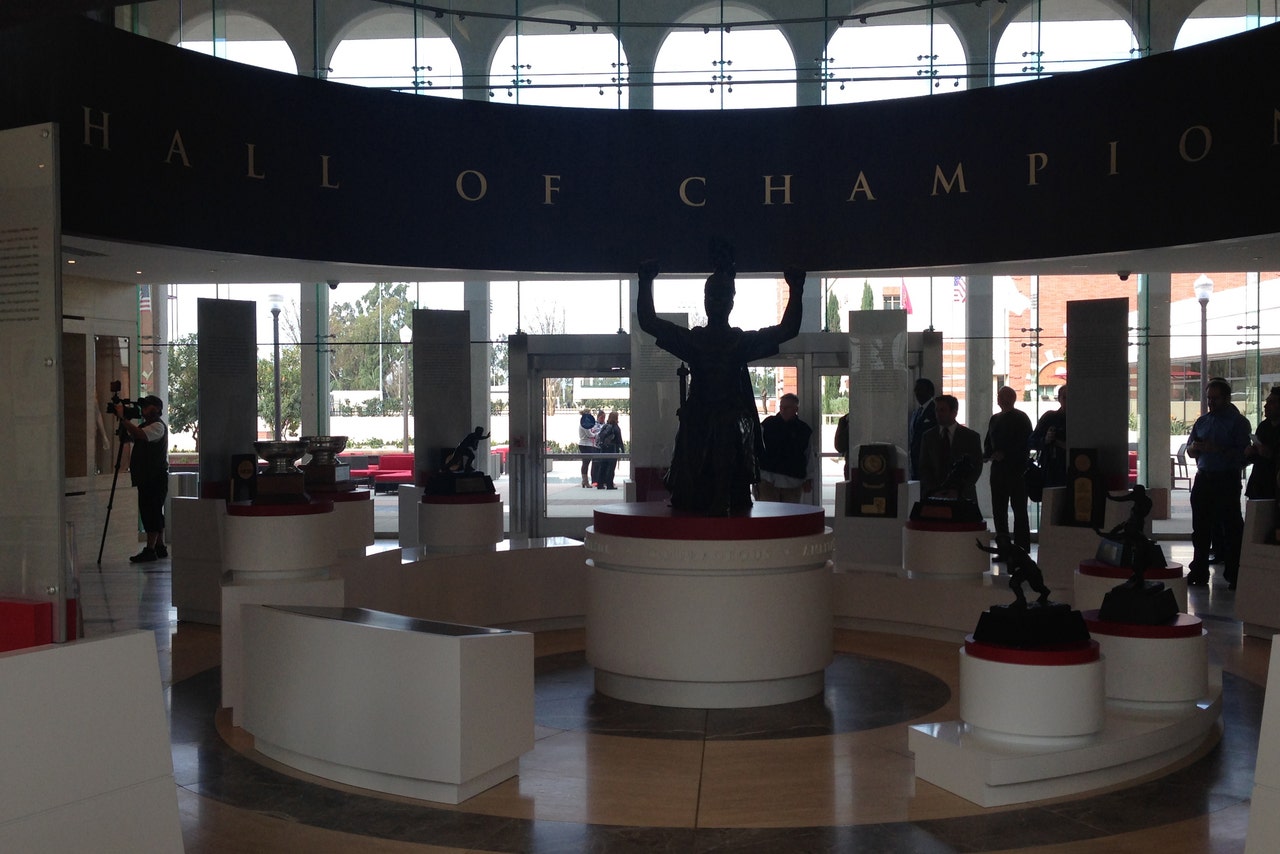 LOS ANGELES -- Pat Haden knows all too well about rebuilding projects.
Essentially he took over an athletic department with its flagship football team recently being struck with severe NCAA sanctions.
At his personal home, he underwent a remodeling project that took close to 16 months.
His working home needed a facelift as well. That project, however, only took just over a year to complete and the revamped, state-of-the-art Heritage Hall is now set to reopen its doors, marking the second time Haden has been around for the opening of the landmark building on the USC campus.
"I was here in 1972 when it opened as a student here," Haden said.
With the 80,000 square foot, $35-million renovation project now complete, Heritage Hall will open its doors to the public on Monday from 8 a.m. to 5 p.m.
The integrity of the building remained intact with the outside appearance remaining the same but when you walk inside the first site you see is the two-story atrium named the Haden Hall of Champions.
"We think we created a 'wow factor' upon entry," said USC athletics Chief Innovation Officer Mark Jackson.
There are Rose Bowl trophies and all of the Heisman Trophies which are outside of any casing available for spectators to touch if wanted.
The new Heritage houses five teams on the bottom floor -- women's soccer, women's golf, women's crew, women's lacrosse, and men's golf.
The bottom floor has a corridor that connects to the McKay Center.
There is also a lounge for USC women's athletes which is the only one of its kind in the country.
One amenity that is already a hit are two golf simulators that allows users to select from one of 550 golf courses from around the world.
In addition to the artifacts inside the Haden Hall of Champions there are also mementos throughout the building that celebrate the achievements in USC athletics.
"In one space we can celebrate 125 years of our great student-athletes, coaches, (and) great athletic moments," Haden said.  "It really captures what it is to be a Trojan."
---