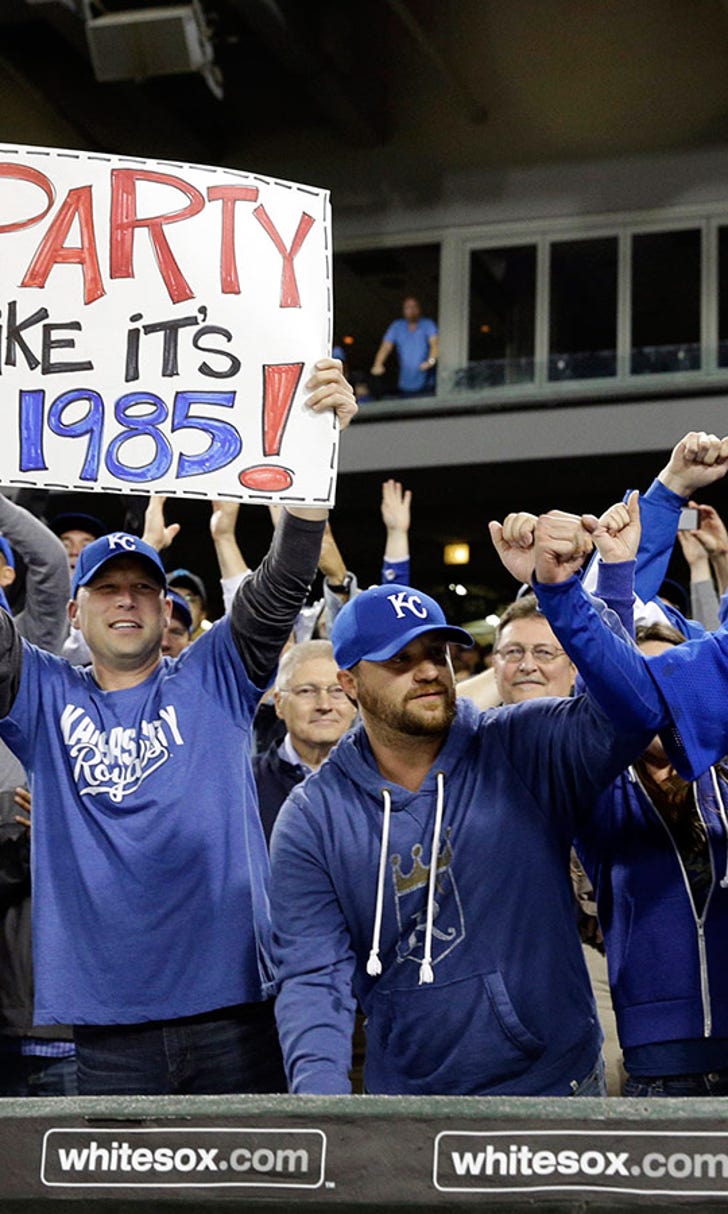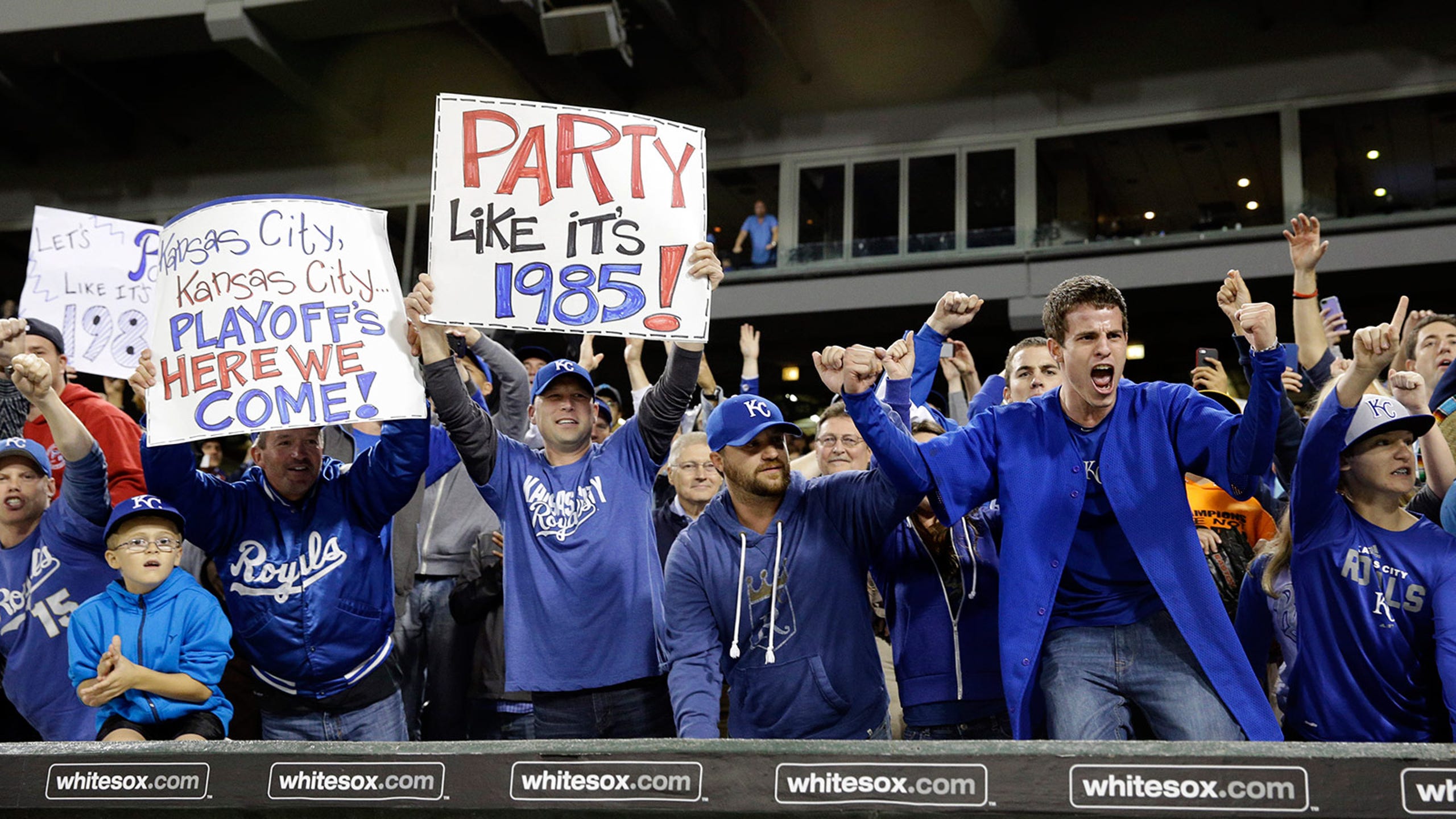 Here's the lineup you picked for Royals Christmas Eve marathon
BY foxsports • December 12, 2014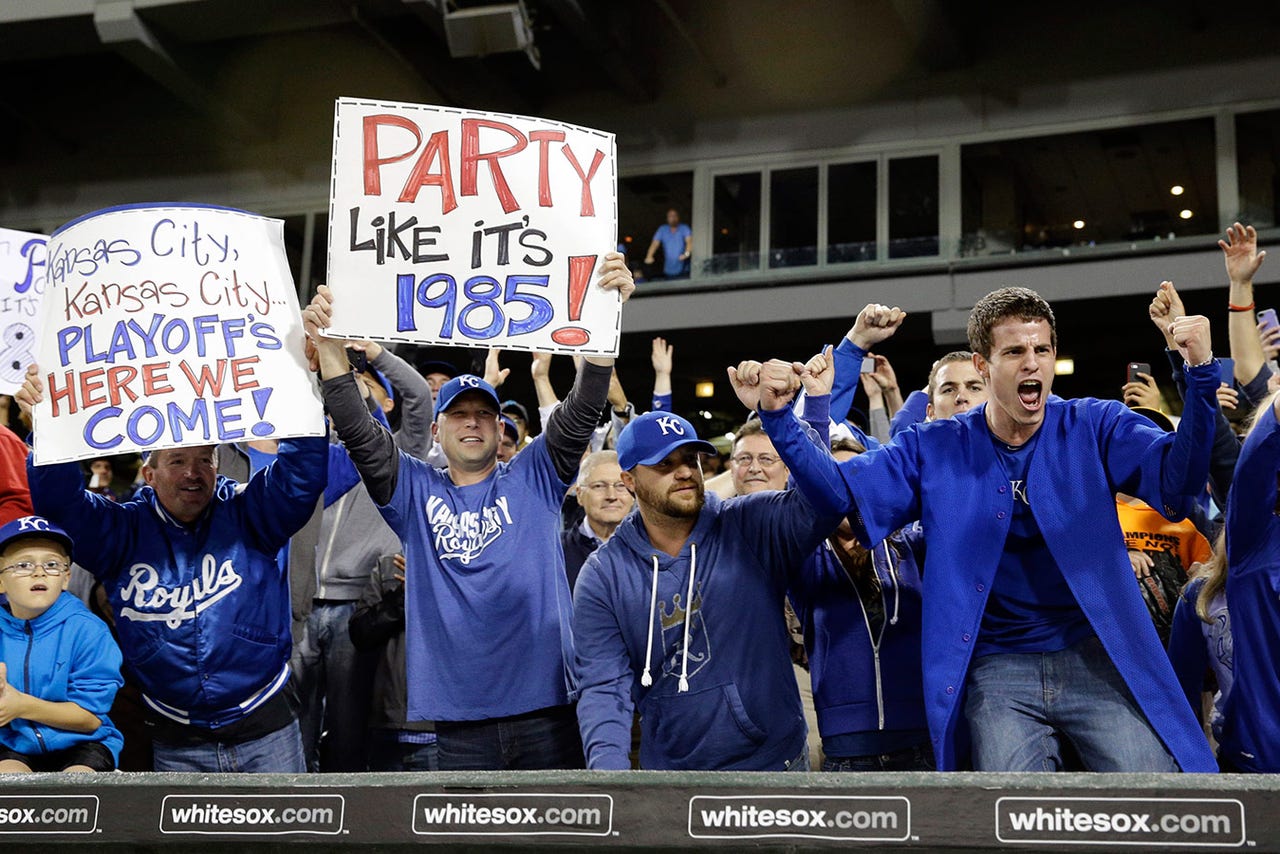 KANSAS CITY, Mo. -- You wanted them, Royals fans, and now you'll get them.
After a week of voting on the most exciting Royals games of the season, you have picked your four favorites from four separate categories.
And those games -- along with the playoff-clinching victory in Chicago -- will be shown on FOX Sports Kansas City starting at noon on Christmas Eve.
Each game fans selected will be edited into a two-hour window and the games will run consecutively, culminating in the clincher.
Here are the games you voted in. Happy holidays!
Who Says Pitchers Can't Hit?
June 3: Royals 8, Cardinals 7
What was so fun about this one was James Shields getting two hits, including a roaring double. Also, the manner in which the Royals fought back, getting the go-ahead run on a hit from Eric Hosmer off Cardinals closer Trevor Rosenthal. And, of course, the fact that the Royals -- who were not playing great ball at this point -- managed to sweep the cross-state Cardinals in St. Louis. That was sweet.
The game captured 28 percent of the vote, edging out Alex Gordon's two-homer, six-RBI game against Baltimore (24 percent).
Danny's Near No-No
May 17: Royals 1, Orioles 0
On a beautiful Saturday night at Kauffman Stadium, Royals fans thought for a moment they would be treated to perfection. Left-hander Danny Duffy mowed down the first 20 Orioles hitters he faced before Adam Jones bounced a clean single through the infield. Royals fans appreciate great pitching, and they'll get to relive this one again.
The game captured 39 percent of the vote, beating Ace Ventura's early-season mastery of Baltimore (28 percent).
That What Speed Do!
Sept. 15: Royals 4, White Sox 3
This probably was my favorite inning of the season, a ninth-inning thievery that foiled the White Sox. It felt like Little League as Jarrod Dyson scored from second (he was stealing third) on a wild pitch to tie it. And fans had just settled down from that amazing display of speed when Terrance Gore scored -- again all the way from second -- on a 70-foot chopper over the mound by Lorenzo Cain to win it. The White Sox walked off the field like zombies.
The game was the highest vote-getter, snaring 77 percent of the vote.
The Dyson Back Flip
Aug.  11: Royals 3, A's 2
This one had its share of exciting moments, too, but it was kind of the thrill in the aftermath that set it apart. After Dyson ran down the final out of a tense game in center field, he instinctively did a back flip. Billy Butler said Dyson earlier had warned his teammates he would do that if they won. In front of the Royals Hall of Fame building, super fan Sung Woo Lee then held up the "W" that is hung there after each home win. And on the center-field scoreboard it read, "Your Kansas City Royals are now in first place."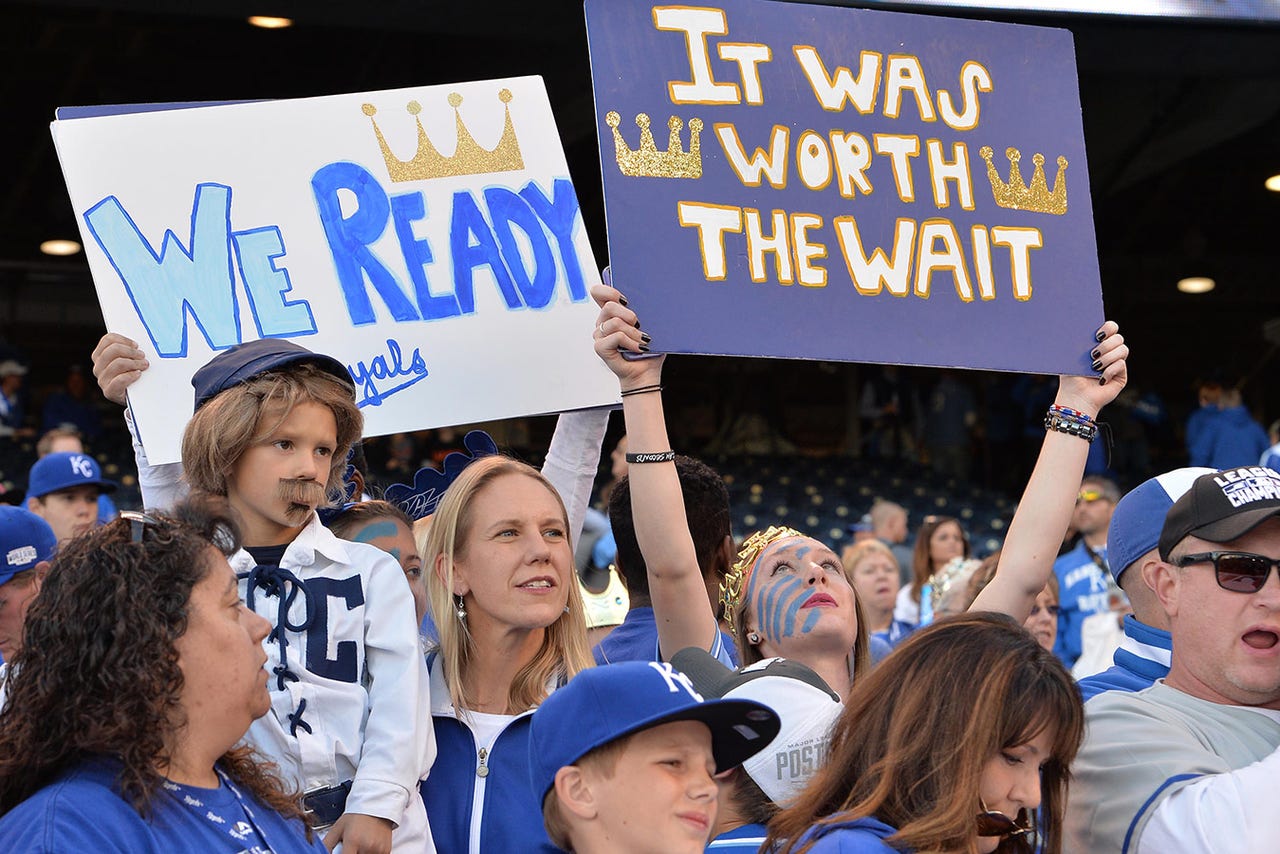 LET'S GO ROYALS: Check out these photos of fans and the excitement around Royals baseball.
The party was just beginning.
This game garnered 42 percent of the vote, beating out the Royals' dismantling of Max Scherzer in Detroit in June (28 percent).
The Playoff Clincher
Sept. 26: Royals 3, White Sox 1
You didn't vote on this one -- hey, we'd like to have some say in our programming -- but how can you object to wrapping up the marathon with the game that sent the Royals to the playoffs for the first time in 29 years? When catcher Sal Perez squeezed a pop-up for the final out, George Brett raised his arms in victory formation in a suite at U.S. Cellular Field, and the Royals' bench and bullpen emptied in wild jubilation. Several hundred fans who made the trip to Chicago joined the celebration.
You can follow Jeffrey Flanagan on Twitter at @jflanagankc or email him at jeffreyflanagan6@gmail.com.
---