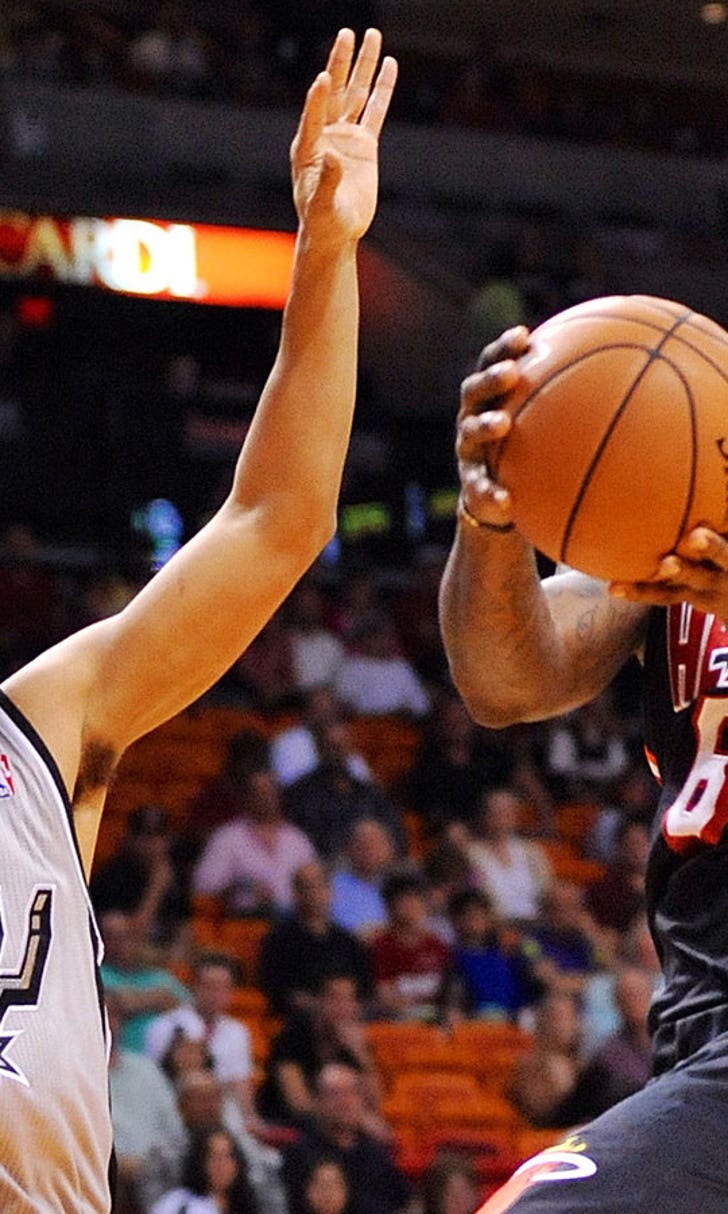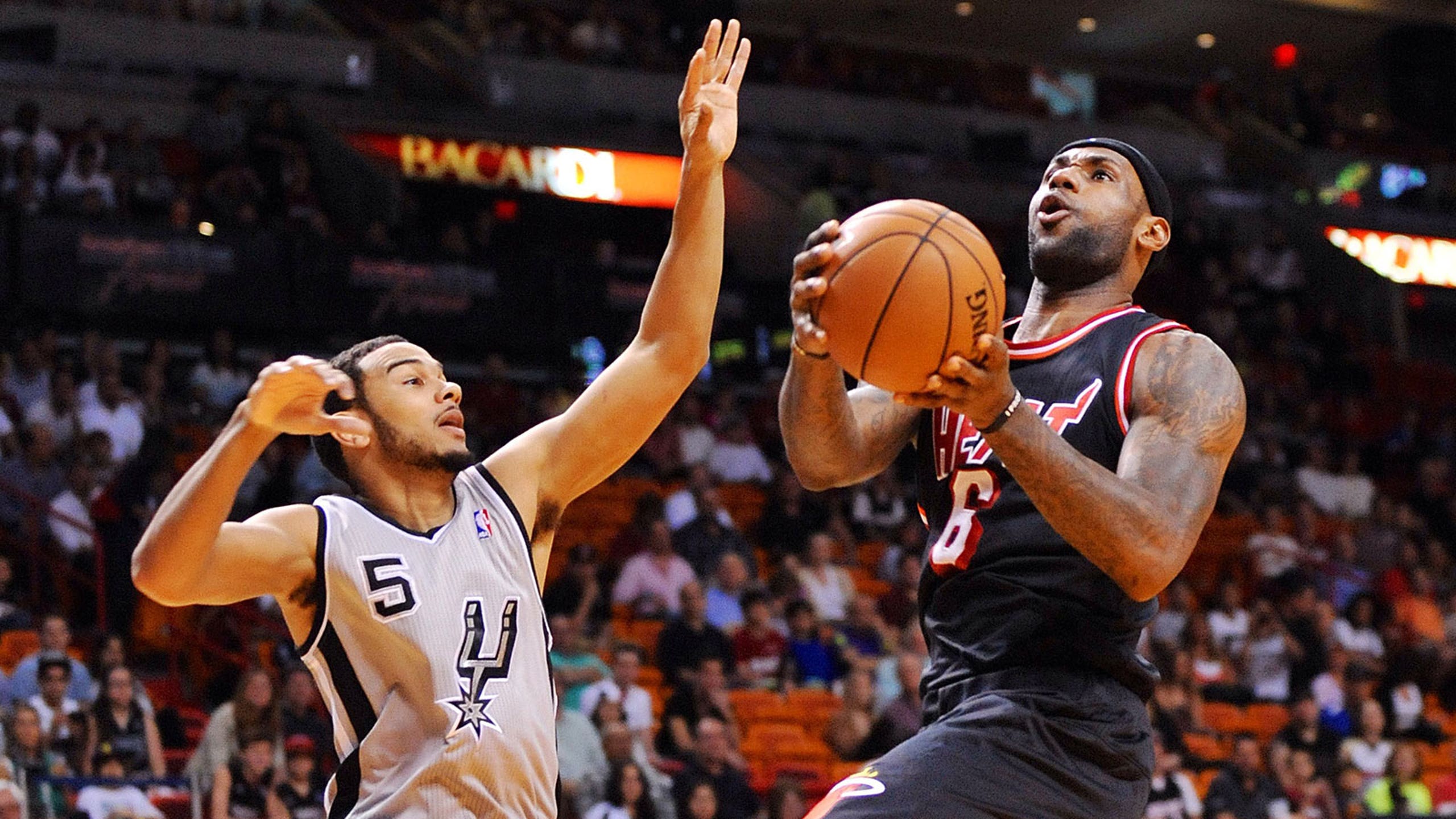 Heat's LeBron James has a list for new NBA commish
BY foxsports • January 28, 2014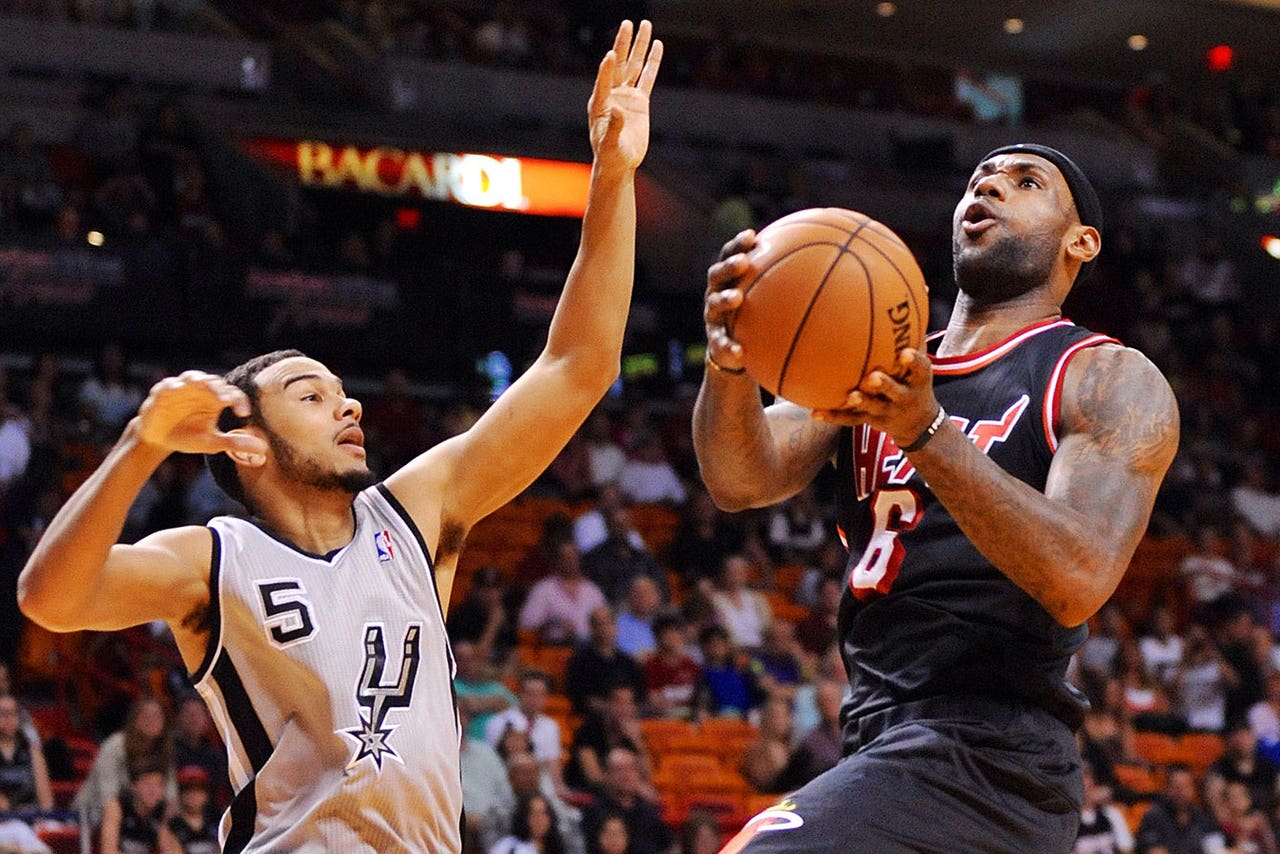 MIAMI -- The King has a list of ideas for the new NBA commissioner when he takes over office.
"I'm making (a list), I don't know if I want to make it public knowledge right now," LeBron James said Tuesday. "Hopefully, I'll be able to sit down with the commish and just throw out some ideas where I think the league could be better and hopefully he has some ideas for me to see on my part."
Adam Silver will replace David Stern as NBA commissioner on Saturday. Stern reigned over the league for 30 years.
James said he wouldn't call any of his ideas major changes, though he sounded like he had some suggestions when it came to a new television deal to be secured before the 2016-2017 season.
"We don't need any major change. This game has grown from just being in America to being in almost 300 countries right now," James said. "Not a major change, but the game can always be bigger. A lot of people who love the game are not able to watch the game, so hopefully we can broadcast it in more countries as well and continue to inspire people that want to play the game who love the game.
"It's the greatest game in the world. Obviously I'm biased because I'm in it, but the things we're able to do on the floor to inspire people is unbelievable.
Silver, 51, is no stranger to James or other NBA players. He has been deputy commissioner since 2006.
"I think he's great," James said. "The opportunities I've had to be around him when he's been the assistant commish, he's been amazing. He's easy to talk to. He's someone who understands the business, someone who understands what the game of basketball means to everyone -- the players, the owners, everyone ... the whole pie.
"I'm looking forward to (working with) him. Hopefully, he can get 30 years in it, too, like David was able to get. And who knows what his 30 years can do for the game after I'm watching highlights of myself at that point."
James also praised Stern for his career in guiding and building the NBA.
"David's been great, the suggestion box has been great," James said. "Obviously, we've had a lockout and all that of that nature, but at the end of the day, the players want more, the owners want more, we all want more.
"At the end of the day, you can't knock what David has done, his credentials and his resume. When he came in in the '80s and was able to build the game like it is today ... I don't know, can you name another commissioner who's better than him, what he's been able to do for this game? I don't think so."
You can follow Charlie McCarthy on Twitter @mccarthy_chas or email him at mac1763@bellsouth.net.
---
---