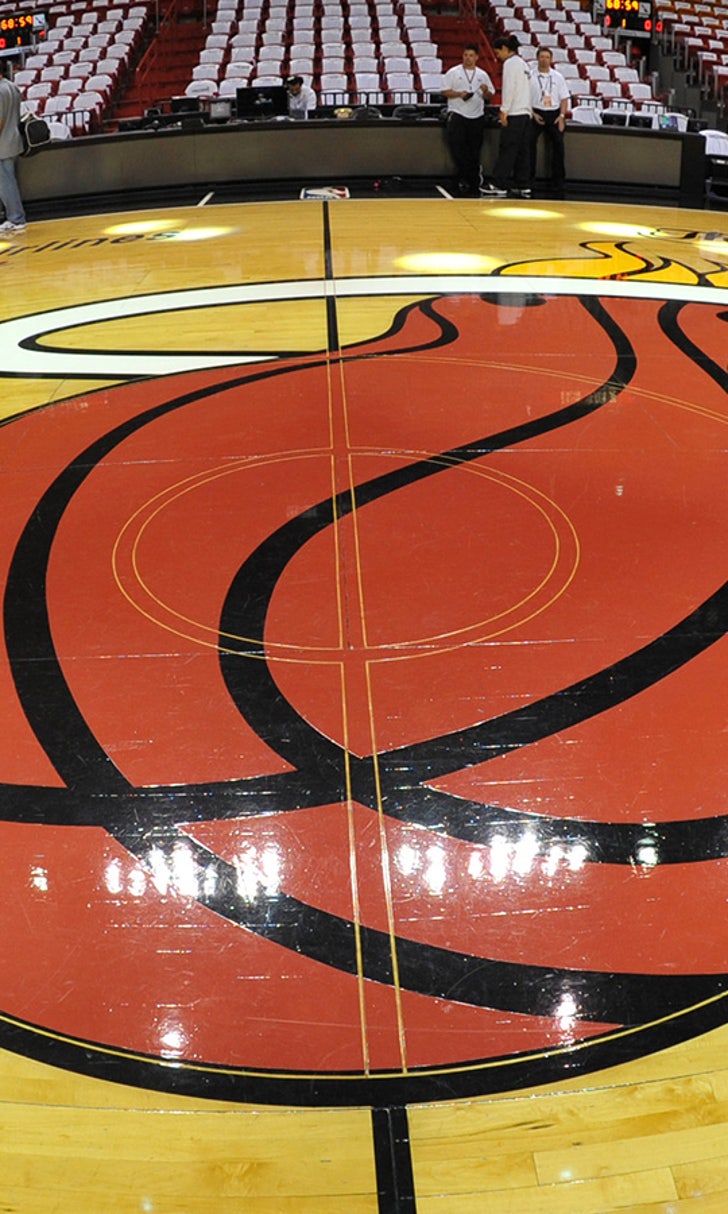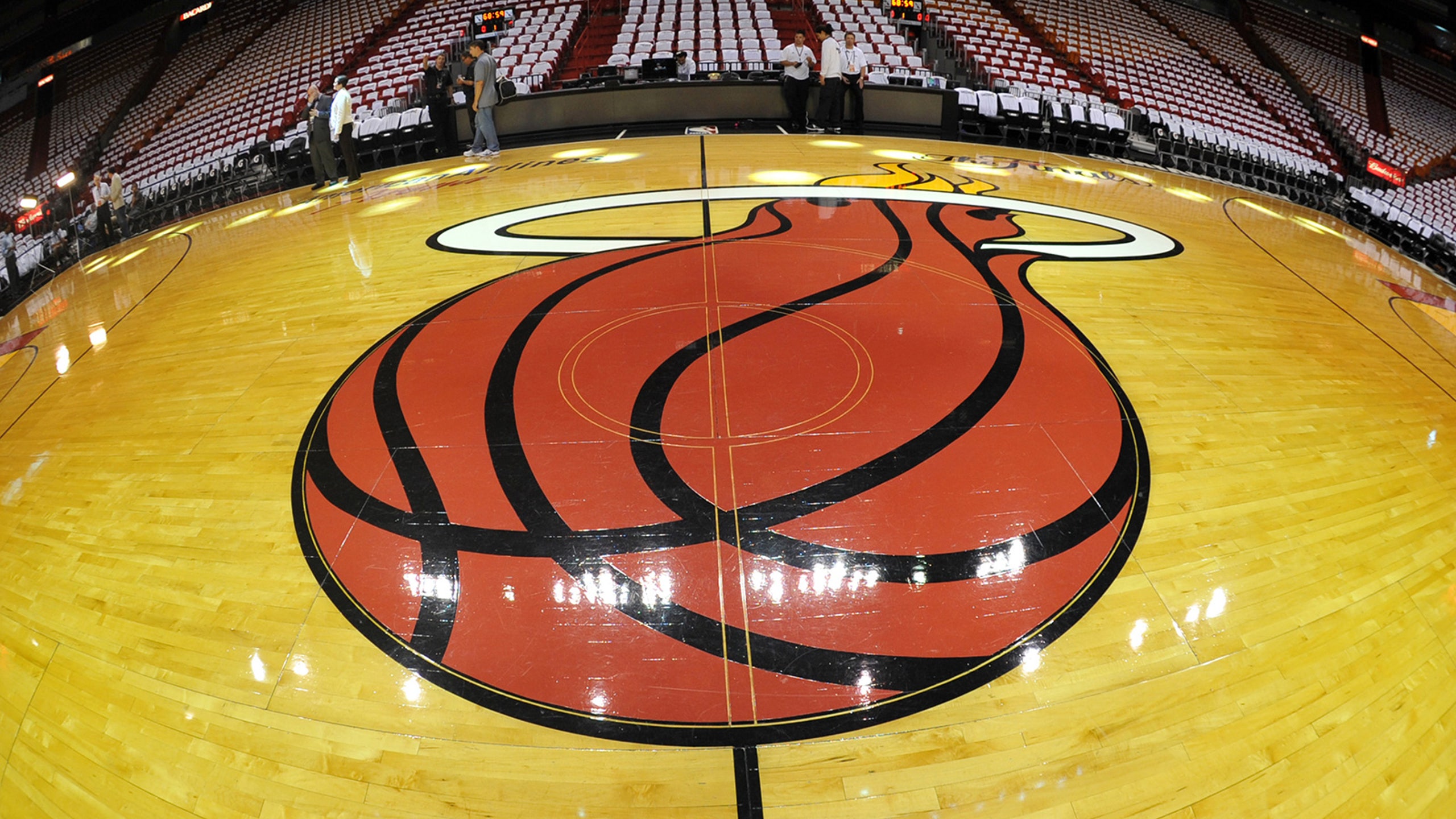 Heat schedule Red, White & Pink Game for Oct. 10
BY foxsports • October 7, 2016
MIAMI HEAT PRESS RELEASE

MIAMI -- The Miami HEAT announced Friday that it will host the HEAT "Red, White & Pink" Game presented by Miami Cancer Institute at Baptist Health South Florida -- an open scrimmage that will include the current 2016-17 roster -- on Monday, October 10th beginning at 7:30 p.m. The doors at AmericanAirlines Arena will open at 6:30 p.m. The first 5,000 HEATfans in attendance will receive a HEAT Red, White & Pink Game T-shirt. HEAT fans from around the world will be able to watch a live stream of the Red, White & Pink Game by logging on to HEAT.com.
Although the event is open to the public, tickets are available via the Miami HEAT App, Ticketmaster.com or the Ticketmaster App.  The Red, White & Pink Game will be mobile-entry only. Tickets cost $1.00 each with proceeds benefitting Miami Cancer Institute. Additionally, there is an eight-ticket maximum per transaction.
The Red, White & Pink Game will resemble a regular NBA game with four quarters and a halftime, and will also feature many elements of the HEAT Experience including the national anthem, as well as performances by the Miami HEAT Dancers, Burnie and the Xtreme Team. HEAT fans will get a close-up look at the 2016-17 Miami HEAT team. Select concession stands as well as The Miami HEAT Store will be open for business.
The team has incorporated the color pink into the scrimmage for the third consecutive year in honor of Breast Cancer Awareness Month. HEAT players will be wearing a special edition Red, White & Pink shooting shirt and halftime will feature a special ceremony honoring local survivors of breast cancer.
Parking in the P2 garage will cost $5.00 per car and will be available on a first-come first-served basis. Additionally, HEAT fans should be aware that a number of parking lots located directly adjacent to the facility have been permanently eliminated. Fans attending the Red, White & Pink Game are strongly advised to consider alternative parking options, which include a variety of lots offering a flat rate and within a convenient walking distance of the Arena. For information on alternate parking and transportation options, visit HEAT.com/Parking.
For more information on the Red, White & Pink Game, please visit HEAT.com.
About Miami Cancer Institute at Baptist Health South Florida
Miami Cancer Institute offers comprehensive cancer services and is expanding its clinical services, clinical trials and state-of-the-art technology, including offering the first proton therapy treatment in South Florida, Latin America and the Caribbean.  The Cancer Institute, designed to be a world-class clinical center and research facility, will move into its new spectacular facility in 2016. Miami Cancer Institute is part of Baptist Health South Florida, the largest healthcare organization in the region, with seven hospitals (Baptist Hospital, Baptist Children's Hospital, Doctors Hospital, Homestead Hospital, Mariners Hospital, South Miami Hospital and West Kendall Baptist Hospital) and nearly 50 outpatient and urgent carefacilities spanning three counties. The not-for-profit, faith-based BaptistHealth has more than 16,000 employees and 2,200 affiliated physicians and also includes Baptist Outpatient Services and internationally renowned centers of excellence. Baptist Health Foundation, the organization's fundraising arm, supports services at all hospitals and facilities. Baptist Health is listed by Fortune magazine as one of the 100 Best Companies to Work For in America (#23 in the nation) and has remained on the list for 15 years. It was also recognized as one of the World's Most Ethical Companies for the fourth year in a row by the Ethisphere Institute. Visit BaptistHealth.net.
---
---