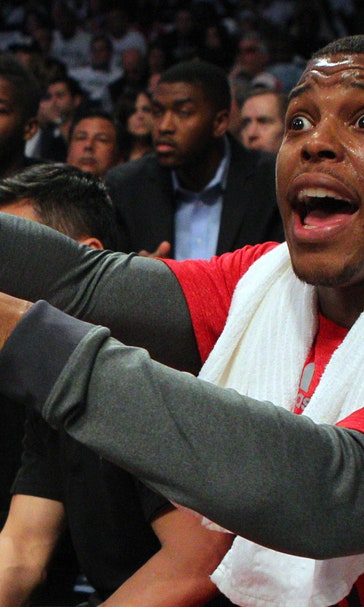 Heat looking to keep Big Three, add productive free agents
June 29, 2014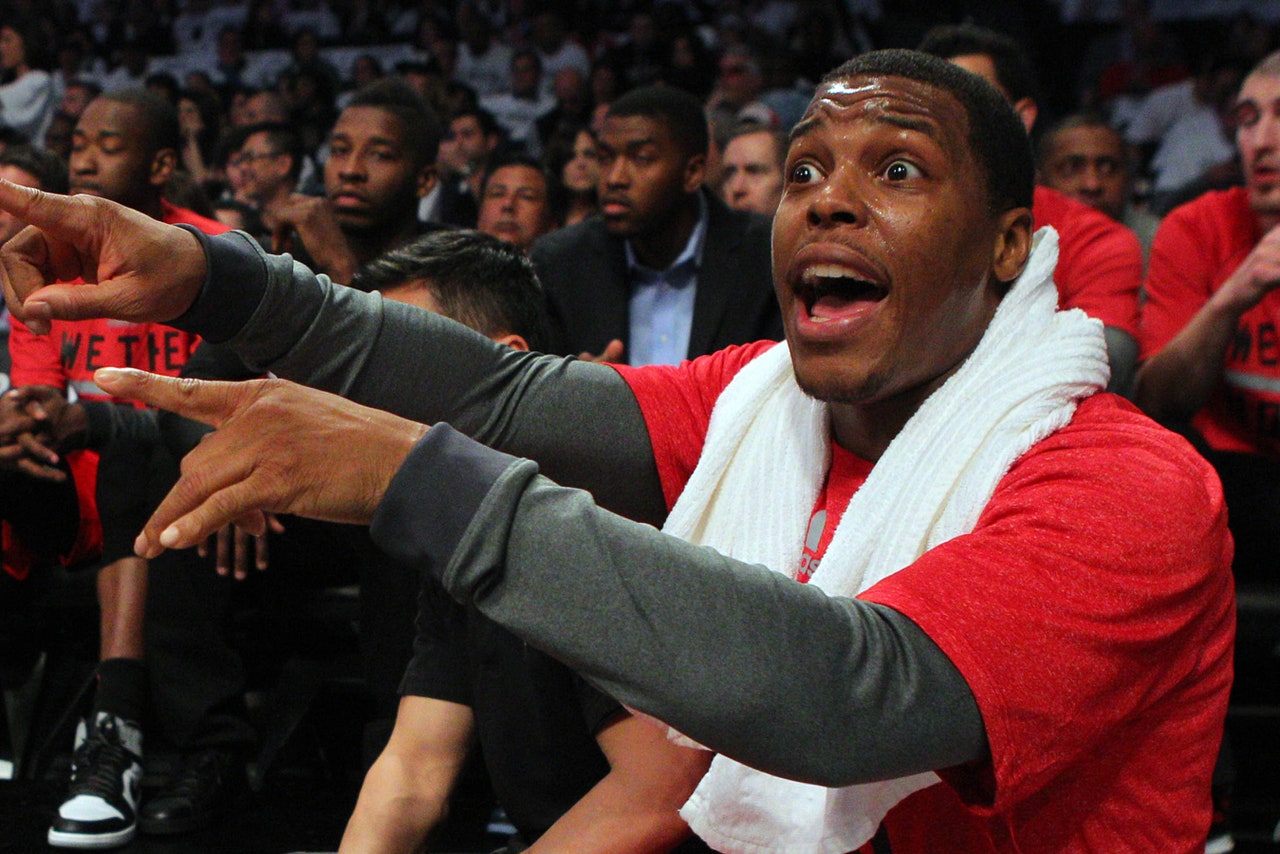 With just one player currently under contract for next season (Norris Cole), Miami Heat management certainly has some decisions to make heading into the free agency period that opens July 1.
The Big Three have all opted out of their current contracts with two years left, leading many to believe they will consider taking a pay cut over the next couple of seasons in order for the team to bring in one or two solid supporting cast members.
With $55 million in cap space available at the moment, the Heat have a ton of money at their disposal. The question is, how much of a discount will the Big Three sign for?
Rumors were swirling over the weekend that LeBron James wants a max deal, which shouldn't surprise anyone, as he holds all the cards in this situation as the best player in the game. If Chris Bosh and Dwyane Wade want to stick around with the King and whoever the team brings in to potentially compete once again for an NBA title, they will clearly have to see their paychecks drop at least $5-7 million over the next two seasons.
That will leave enough cap room to sign a difference maker, but who will it be? Let's take a position-by-position look at 13 of the top free agents out there and if they have a chance to be a member of the Heatles next season.
GUARDS (in alphabetical order)
The Heat drafted a point guard in Shabazz Napier, someone who James is a big fan of, but they aren't likely to rely on the UConn product as a starter next season, even though he did stay in college for four years. With Cole (via trade) and Mario Chalmers potentially on the way out, the team could definitely seek to add a quality scoring PG to take the offensive pressure off James.
FORWARDS
Yes, the Heat already have two forwards among the Big Three, but Erik Spoelstra likes a three-forward lineup, as Shane Battier and Chris Anderson featured frequently alongside James and Bosh last season. If the right guy can come in at the right price, you know Pat Riley will make the call... as long as LeBron is OK with it, of course.
CENTERS
The Heat haven't had much success with true big men over the last few years. Greg Oden was brought in last season, but ended up only averaging 2.9 points a game. Yes, it was Oden's first sniff of a court in a long time, and the Heat might well bring him back next season as the reclamation project continues, but who else is out there that might help Miami improve its interior, something it desperately needs?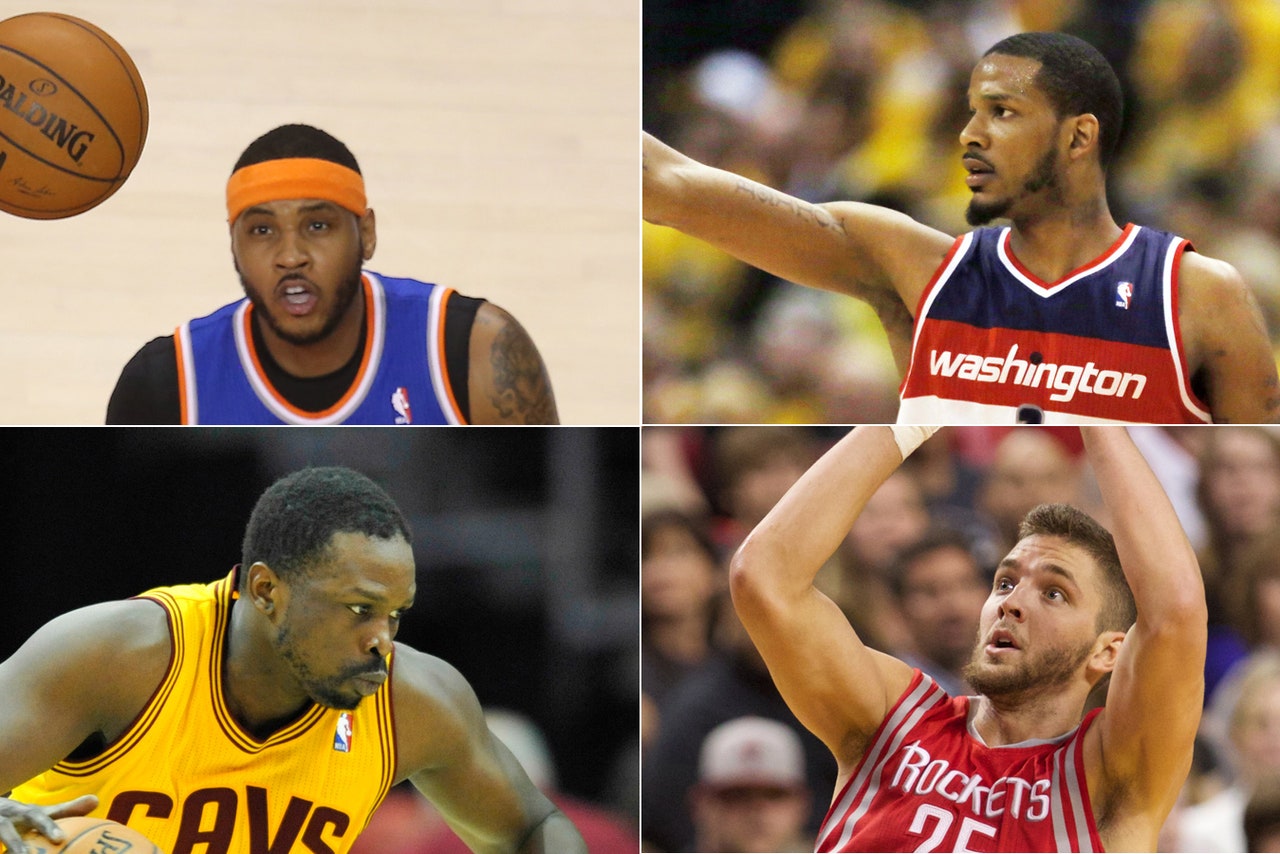 (Clockwise from top left) Carmelo Anthony, Trevor Ariza, Chandler Parsons and Luol Deng.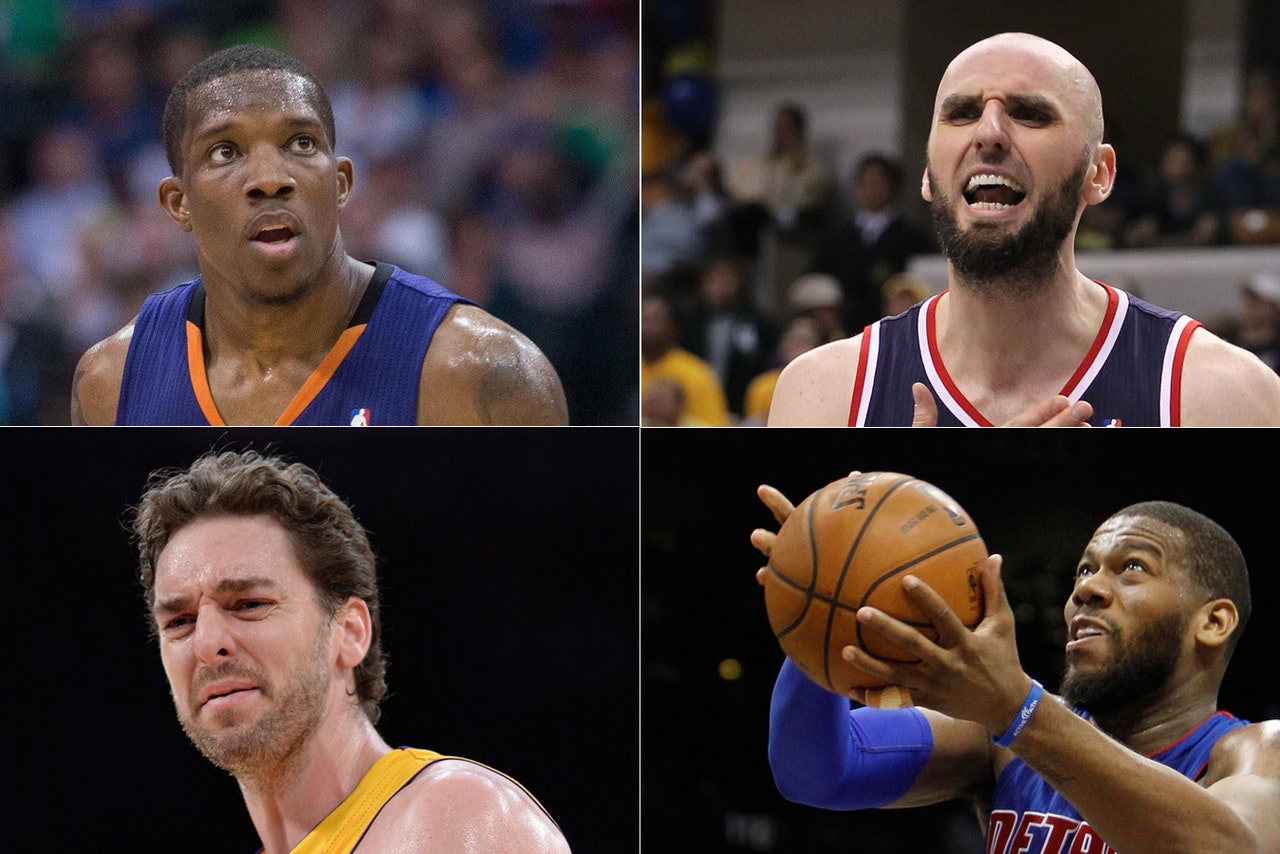 (Clockwise from top left) Eric Bledsoe, Marcin Gortat, Greg Monroe and Pau Gasol.
---