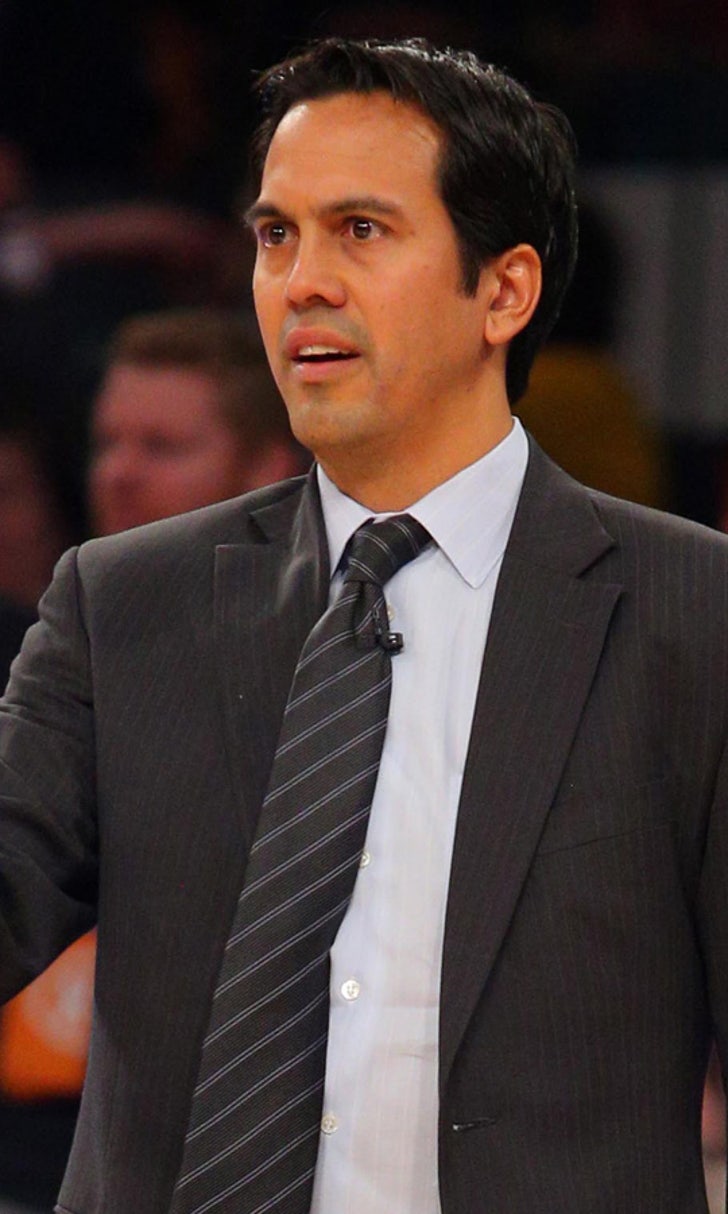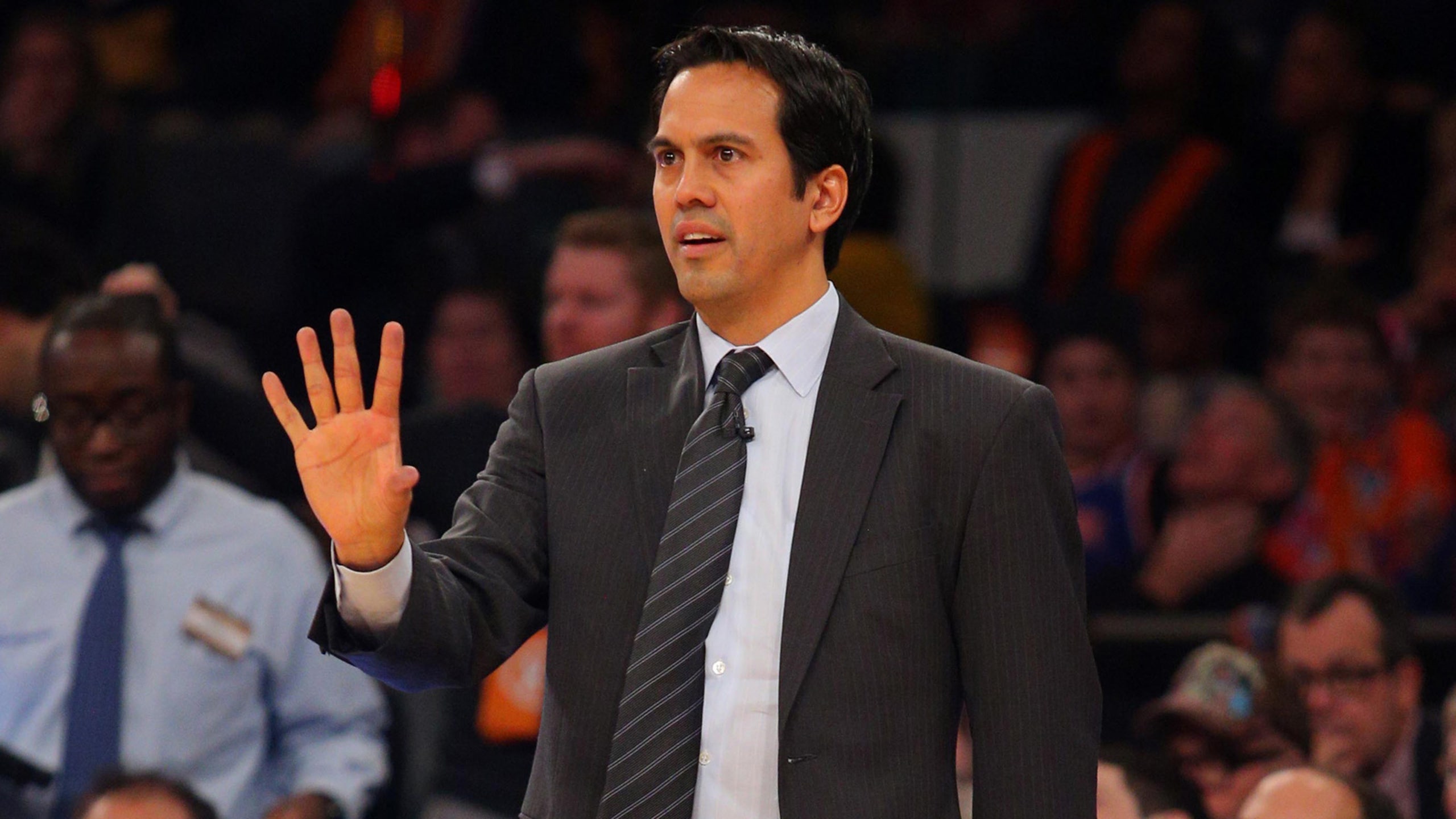 Heat coach Erik Spoelstra happy for Pete Carroll, Seahawks
BY foxsports • February 3, 2014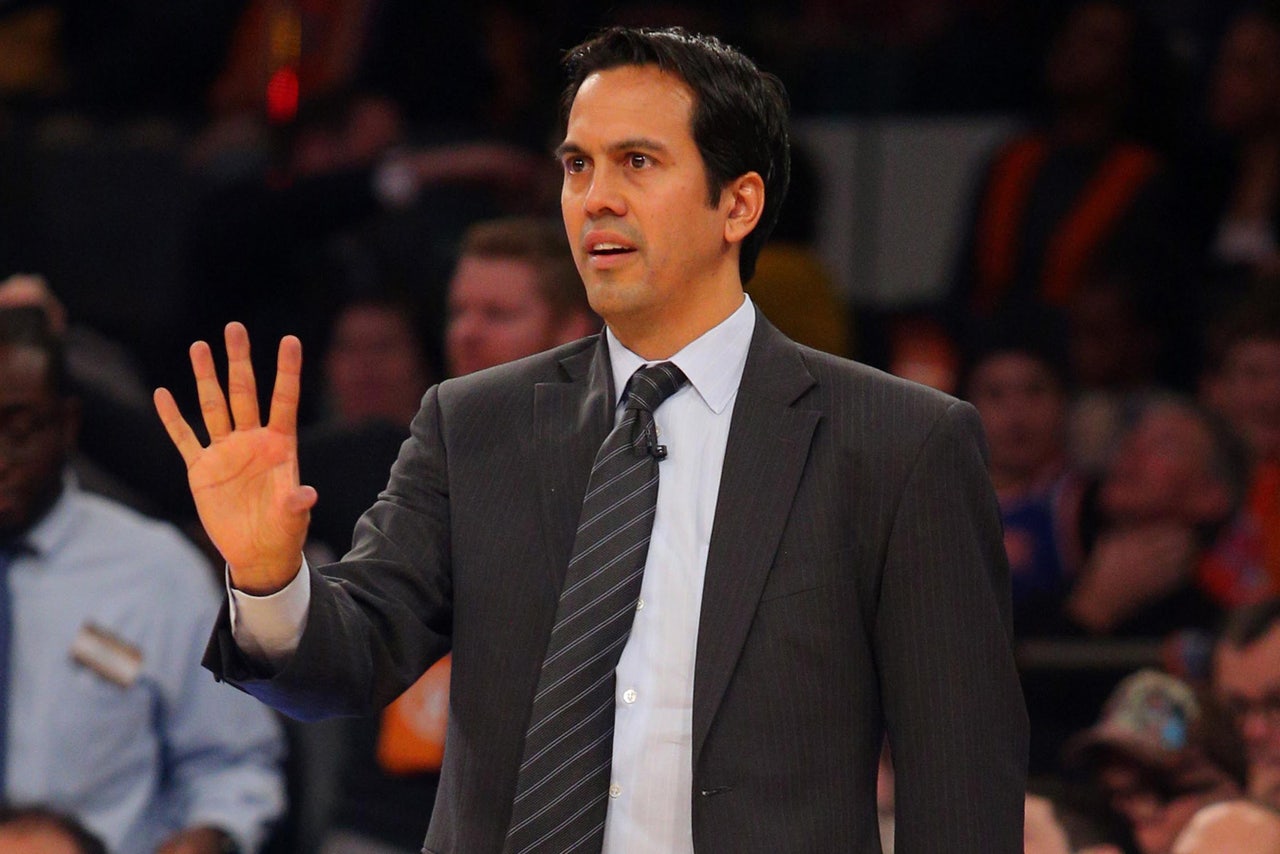 MIAMI -- Erik Spoelstra saw the makings of a Super Bowl-winning team when he visited Pete Carroll and the Seattle Seahawks during training camp.
"It was an incredible experience for me. I went up there just to learn and try take something from them," the Miami Heat coach said before Monday night's game against the Detroit Pistons. "I knew I could learn something for myself as a coach, from who I think is a really unique football coach.
"Then to see the professionalism, the speed, the quickness, the power of what you saw from that team last night, I saw that in training camp. So my hat's off to them. It's not easy to win a championship in any sport, just to be able to endure an entire season and to be able to raise that (trophy) up, that's pretty cool."
Spoelstra said he texted Carroll a congratulatory message Monday morning, a day after the Seahawks defeated the Denver Broncos 43-8 in Super Bowl XLVIII.
"I texted him beforehand, in the middle of the week. I hesitated doing it because during the playoffs I hadn't texted him and I didn't want jinx it for him," Spoelstra said.
"We all would have liked to have seen a more competitive game. I mean, you're sitting down for four hours, you'd like to see some dramatic finish at the end."
Spoelstra spent an August day with Carroll and his staff in hopes of learning from a fellow coach. A Pacific Northwest product who attended high school and college in Portland, Ore., Spoelstra previously had visited Oregon when Chip Kelly was the Ducks head coach.
The Heat coach, who has won back-to-back championships with Miami, noted the Seahawks had a basketball hoop set up in the team's meeting rooms.
"I went into one of their group team meetings ... well, I was in a lot of meetings, and all of a sudden as I'm writing notes down, Coach (Carroll) called me up and we ended up having to play P-I-G in front of the whole group," Spoelstra said.
Asked if he beat the Seahawks coach in the hoop game, the Heat coach said: "Yeah -- we didn't throw a football toss, we played a shooting game."
Spoelstra said he came away very impressed with the 62-year-old Carroll.
"His personality, the way he approaches the game, his mind, he's creative. His energy that he brings, for somebody of his age," Spoelstra said. "When I saw him out there at my age I was like, 'OK, if he can bring that, I can bring more at what I'm doing.' "
You can follow Charlie McCarthy on Twitter @mccarthy_chas or email him at mac1763@bellsouth.net.
---
---