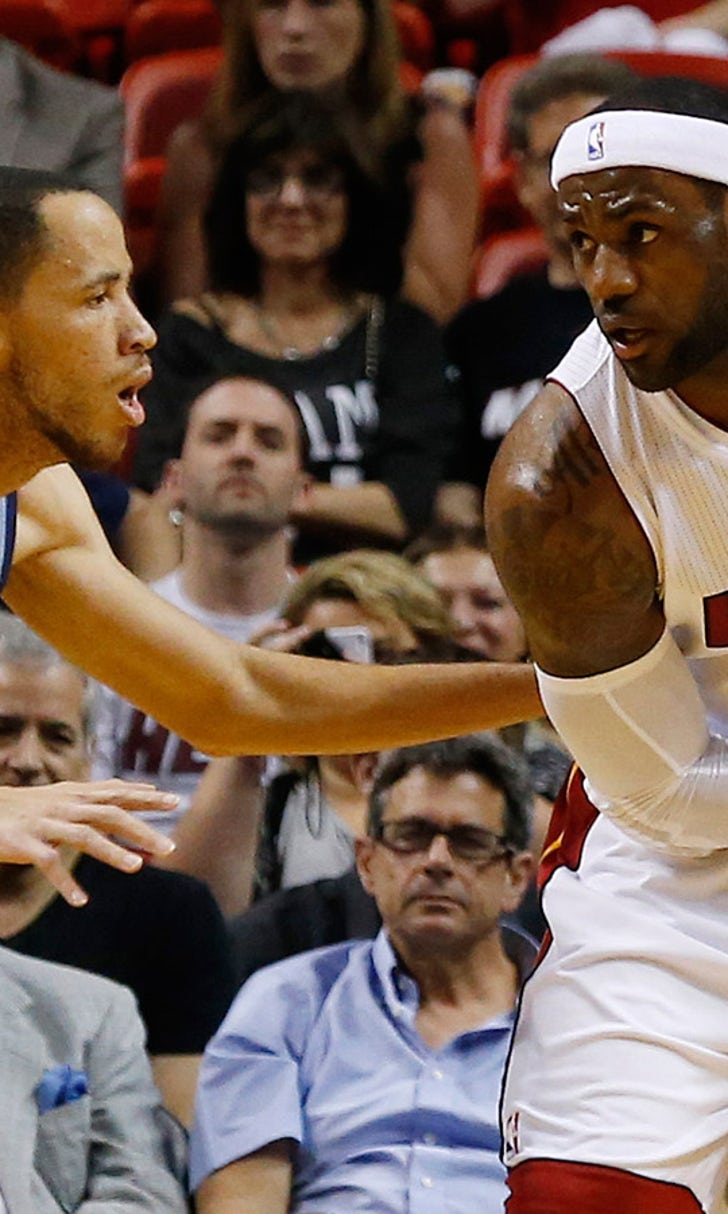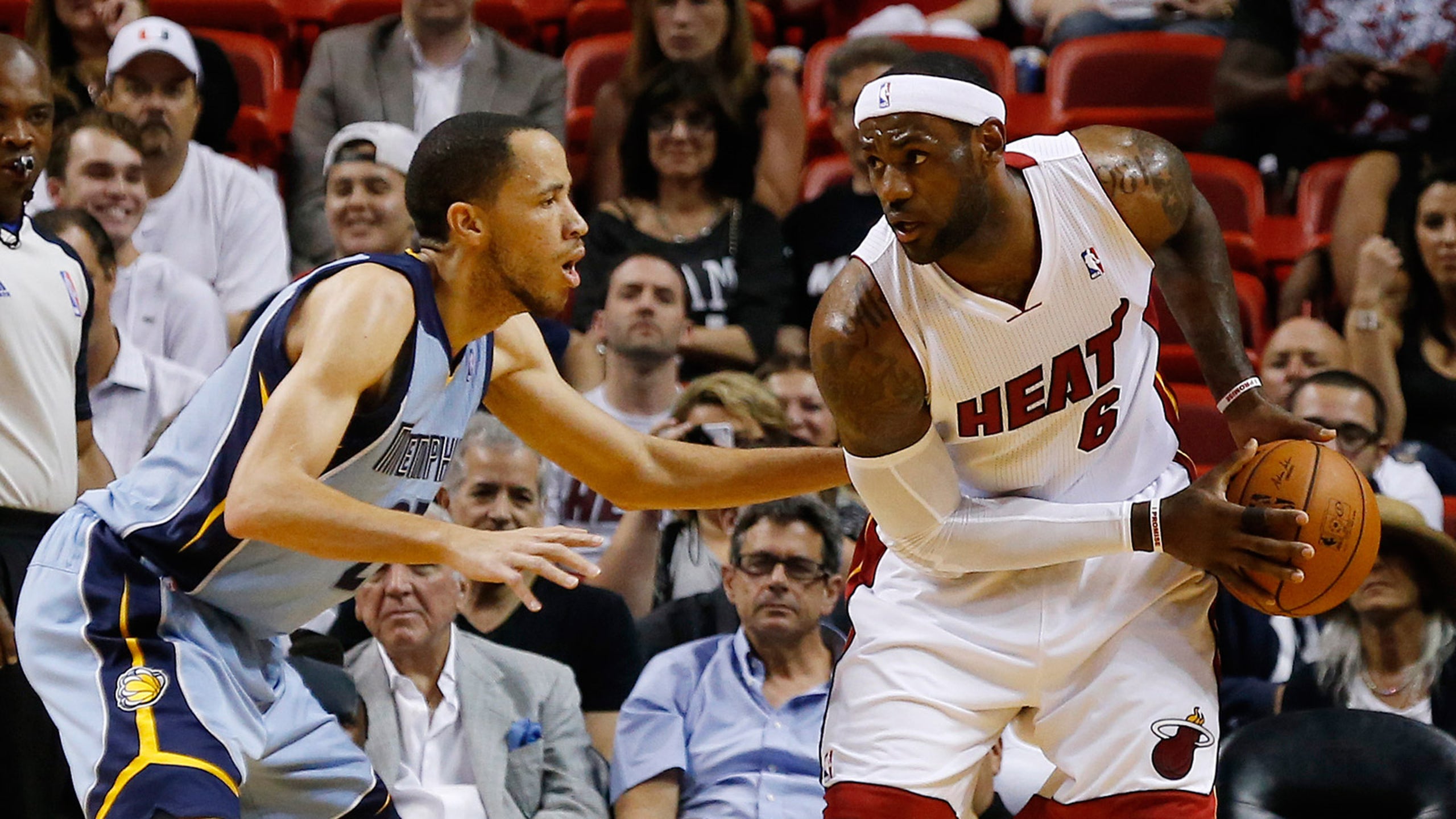 Heat Check: Miami's stars close in the clutch
BY foxsports • March 21, 2014
MIAMI -- Just when it seemed the Miami Heat were headed for a seventh loss in 10 games, three star players stepped up and took command.
Ray Allen, Lebron James and Dwyane Wade provided the points as the Heat closed with a 14-2 run to escape with 91-86 victory against the Memphis Grizzlies on Friday night at AmericanAirlines Arena.
Allen scored a team-high 18 points, including five points in the game-ending run, during his 30 minutes, 44 seconds off the bench.
James finished with 15 points, six rebounds and seven assists. Wade and Mario Chalmers each had 14 points for the Heat (47-20).
James scored five points and Wade four in the decisive spurt over the final 3:27.
Zach Randolph had 25 points and 14 rebounds for the Grizzlies (40-28), who suffered a key blow when center Marc Gasol left the game after suffering an ankle injury with 6:34 left in the third quarter and did not return. He finished with 14 points and six rebounds in 24 minutes.
Memphis had been 23-8 since center Gasol returned after missing 23 games due to an MCL sprain.
Former Heat reserve Mike Miller scored three points in 23 minutes for Memphis but received his 2012-13 championship ring before the game.
The Heat closed the third period with a 16-4 run to tie the score at 68 heading into the fourth.
THE TURNING POINT
Miami scored 9 straight to take an 86-84 lead with 1:04 to go.
THE DIFFERENCE MAKER
Allen, who had four rebounds and four assists to go with his points total. His 3-pointer started the game-ending run.
STAT OF THE GAME
Miami prevailed despite being outscored 58-34 in the paint, thanks largely to Randolph and Gasol.
WHAT'S NEXT
The Heat will play the Pelicans at New Orleans 8 p.m. Saturday.
You can follow Charlie McCarthy on Twitter @mccarthy_chas or email him at mac1763@bellsouth.net.
---