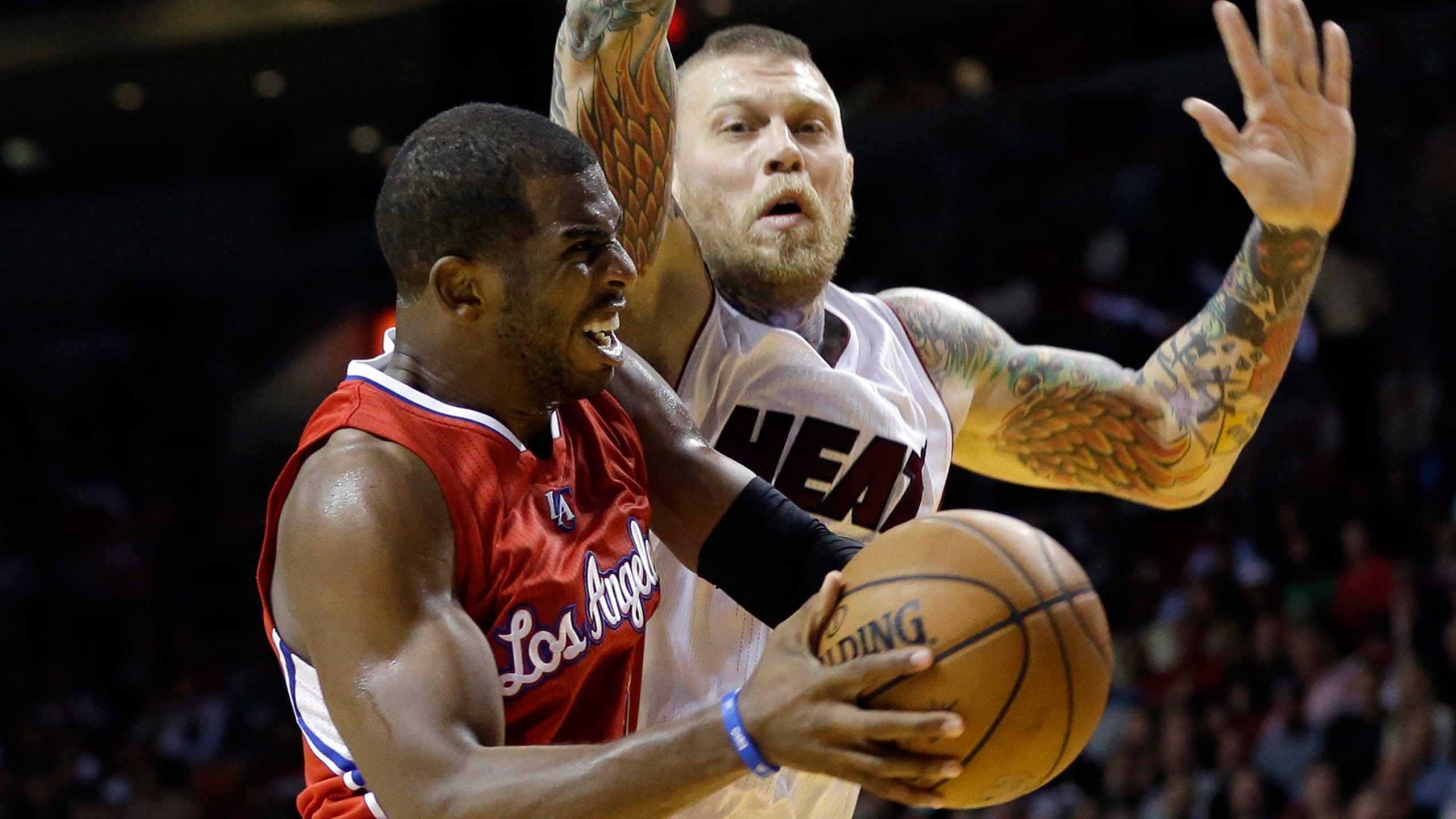 Heat Check: Miami goes down big early, can't recover in loss to Clippers
BY foxsports • November 20, 2014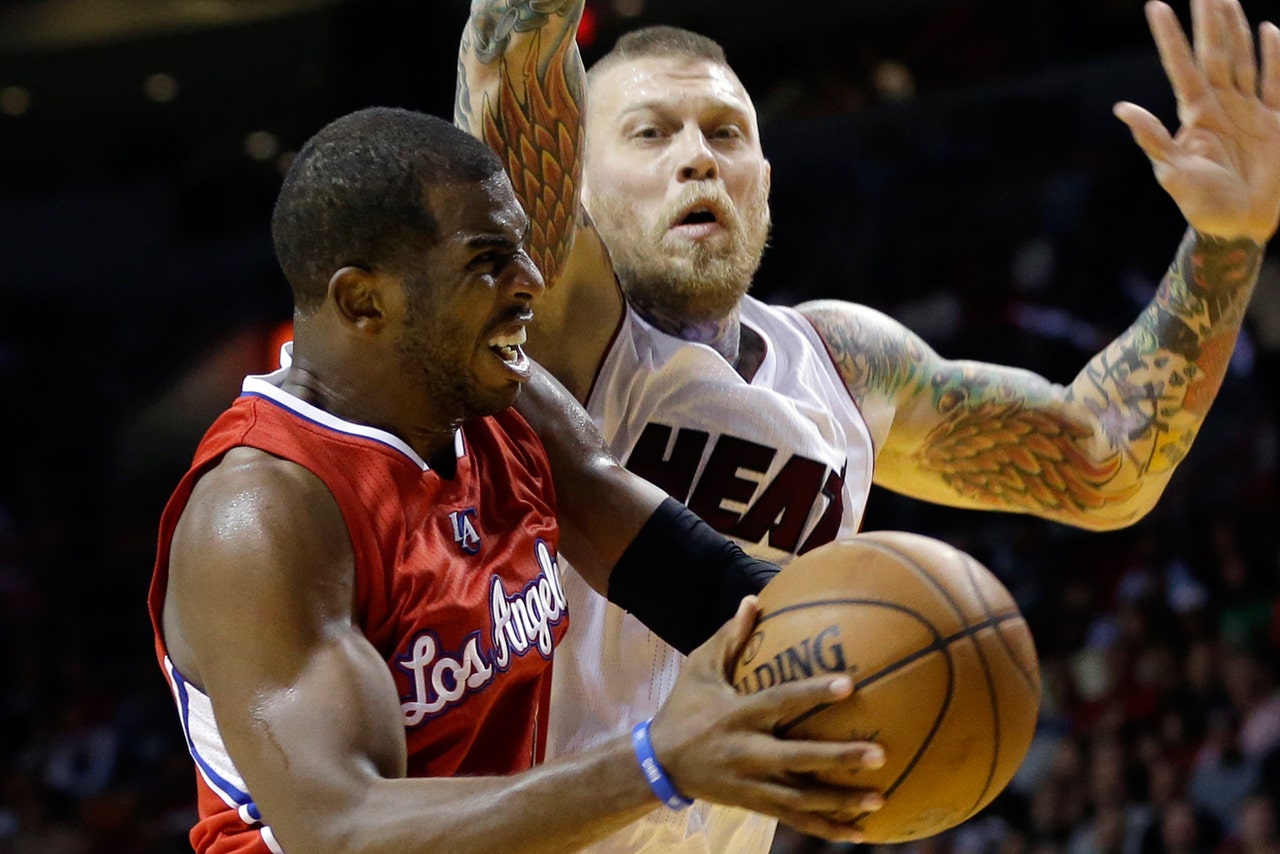 MIAMI -- In a game where the Miami Heat were outplayed from the start, the visiting Los Angeles Clippers opened shooting lights out on the way to handing Miami a 110-93.
The blowout began in earnest with a 16-2 Clippers run minutes into the game on a variety of virtually uncontested layups and 3-pointers. By the end of the quarter, the Clippers were ahead 39-15 on 68 percent shooting and 5-of-8 shooting from 3-point range.
With Dwyane Wade continuing to sit in order to rest his sore hamstring, the lone bright spot for the Heat was the improved play from Chris Bosh, who broke out of his shooting slump with 28 points on 9-of-17 shooting.
Already limited at the guard position, the Heat suffered the loss of Norris Cole in the second quarter due to a dislocated middle finger which meant extended minutes for Shannon Brown for just the second time this season. Rookie Shabazz Napier took advantage of the extra time on the floor to score 10 of his 17 points in the final quarter of the game.
The Clippers displayed superior ball movement with 31 assists on their 43 field goals and four players reached double figures in points. They also outscored Miami in the paint 44 to 26. Blake Griffin (26 points, seven rebounds) was virtually unstoppable inside the paint while also consistently knocking down his midrange shot. The Clippers as a team hovered around 60 percent shooting for most of the game to keep the Heat at bay.
Despite the blowout, Miami largely kept pace with Los Angeles through the final three quarters of the game but simply didn't have enough firepower or enough stops defensively to make up the large deficit. The Heat never went on a significant run and missed their first 11 3-point attempts, finishing just 5 of 24 from beyond the arc.
THE TURNING POINT
In the first six minutes of the first quarter, the Heat had allowed 22 points.
THE DIFFERENCE MAKER
Chris Paul held a point guard clinic with 26 points and 12 assists with just one turnover. The Heat as a team had 11 assists.
STAT OF THE GAME
The 39 points scored by the Clippers in the first quarter were the most points allowed by the Heat in any quarter.
WHAT'S NEXT
The Heat visit the Orlando Magic on Saturday at 7 p.m.
You can follow Surya Fernandez on Twitter @SuryaHeatNBA or email him at SuryaFoxSports@gmail.com.
---