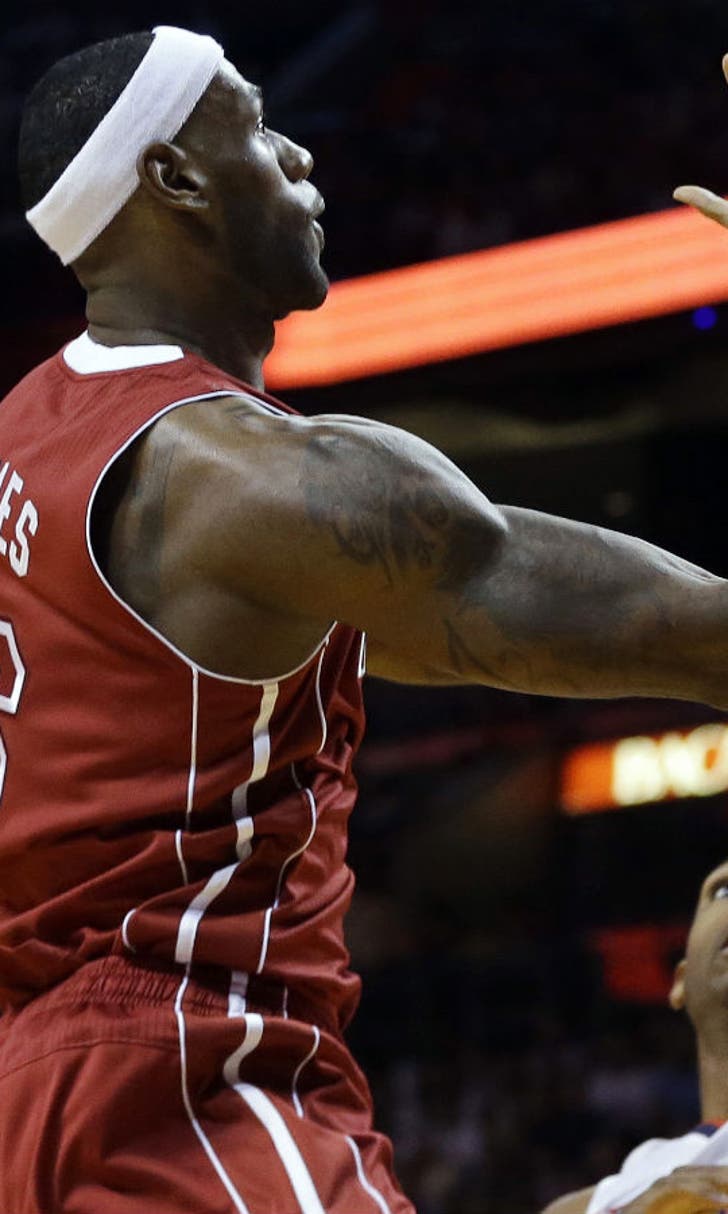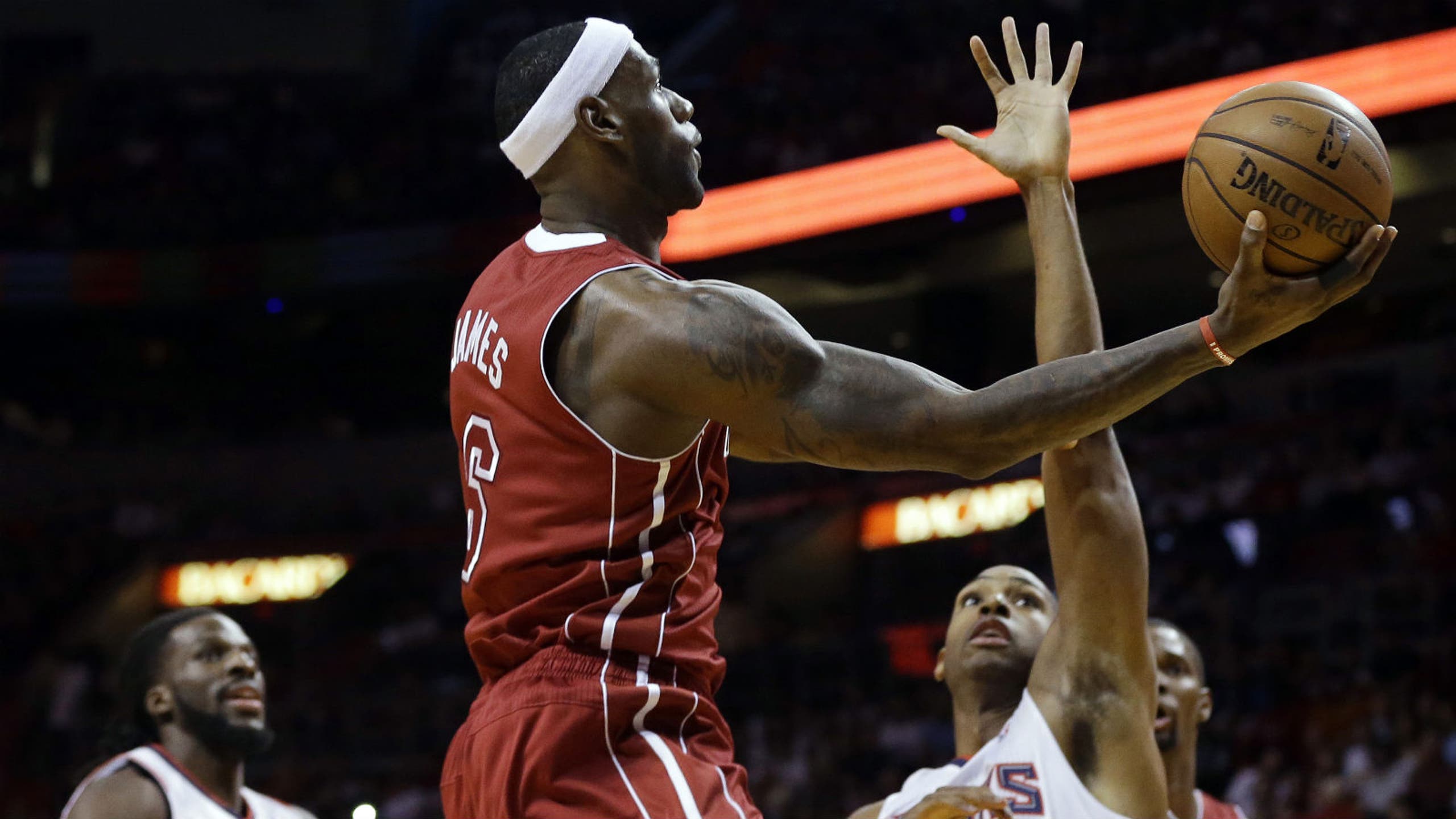 Heat Check: LeBron James helps Miami edge Hawks
BY foxsports • December 23, 2013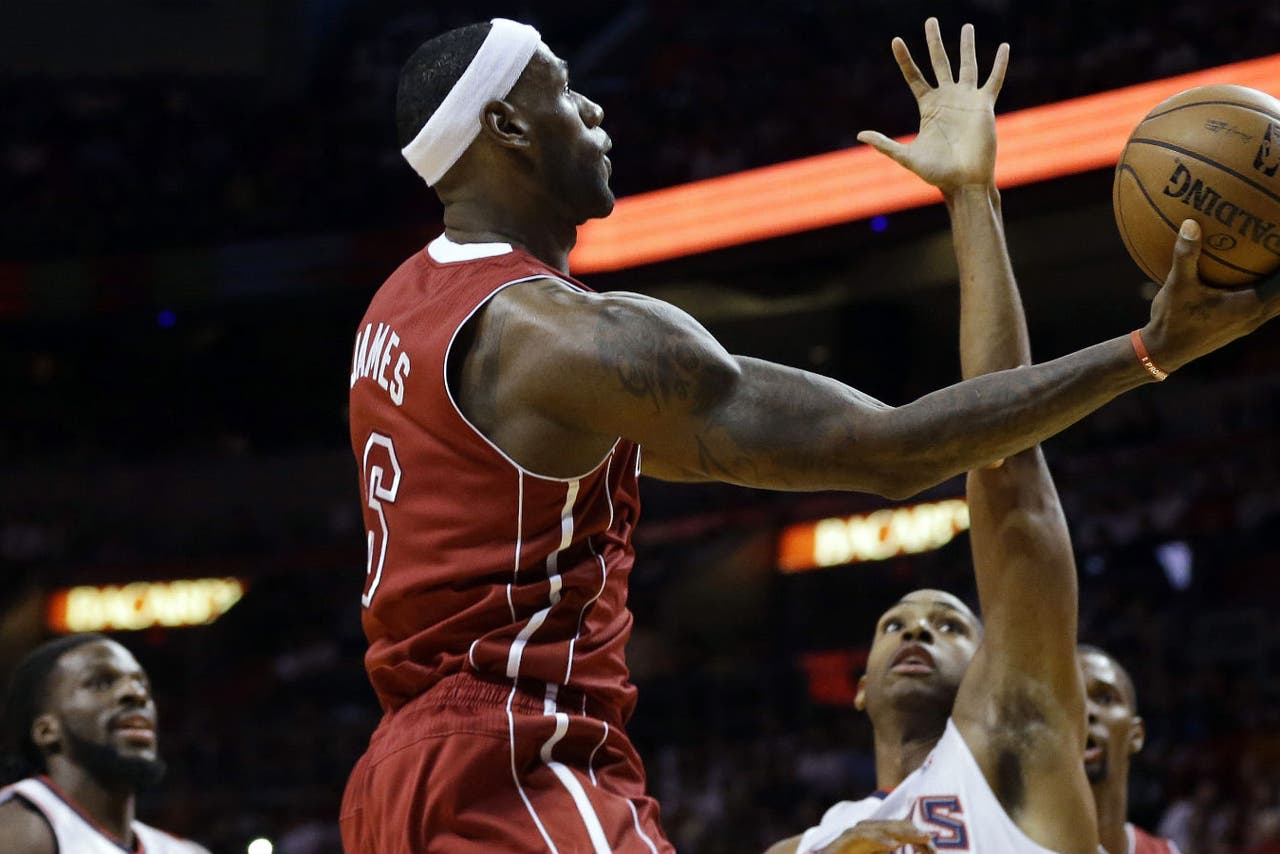 MIAMI -- LeBron James scored a game-high 38 points as the Heat overcame a seven-point deficit late in the fourth quarter for a 121-119 overtime victory over the Hawks at AmericanAirlines Arena on Monday night.
Miami (21-6), which extended its win streak to five games, played without Dwyane Wade, who sat to rest his knee. Chris Bosh missed some of overtime with a lacerated lip that required stitches.
The Heat picked up where they left off in Friday's win over the Kings, opening the game on a 13-0 run and building a 33-23 first-quarter lead on 68.8 percent shooting. Atlanta (15-13) didn't score until Paul Millsap connected on a 3 with 7:11 left in the quarter.
After Miami took its largest lead at 39-25 on Roger Mason Jr.'s 3-pointer with 9:44 to go in the second, the Hawks went on a 29-11 run to take a 54-50 halftime advantage. The Heat shot just 31.8 percent in the second.
The Hawks grabbed an 11-point lead three minutes into the third while the Heat missed four of their first five shots and turned the ball over twice.
Miami pulled within three twice -- on Bosh's three-point play and James' putback dunk -- before Millsap and DeMarre Carroll combined on four 3s as the Hawks led 84-77 heading into the fourth.
Chris Andersen's three-point play knotted things up at 92. With 2:42 to play and the game tied at 99, the Hawks scored five straight points -- Lou Williams' corner 3 and Millsap's jumper -- coming out of a timeout.
James took control, knocking down a pair of shots from behind the arc and a dunk down the stretch. Ray Allen made three free throws with eight seconds to go to tie the game.
Michael Beasley nailed the game-winning free throws with 9.2 seconds left in overtime after grabbing an offensive rebound off his own miss.
THE TURNING POINT
Carroll fouled Allen on a corner 3-pointer with eight seconds left. Allen -- a lifetime 89 percent free-throw shooter -- would knock each one down to tie the game at 11 and ultimately send the game to overtime.
THE DIFFERENCE MAKER
James scored a game-high 38 points and found Allen for that corner 3 he was fouled on. With both Bosh and Wade out, James took it upon himself to either shoot or find the open man.
STAT OF THE GAME
Atlanta knocked down 17 of 34 3-pointers, but started the game 15 of its first 23 for a staggering 65 percent clip.
WHAT'S NEXT
Miami visits the Lakers on Christmas to open a five-game West Coast swing. The Heat then travel north to Sacramento to face the Kings for the second time in a week.
---