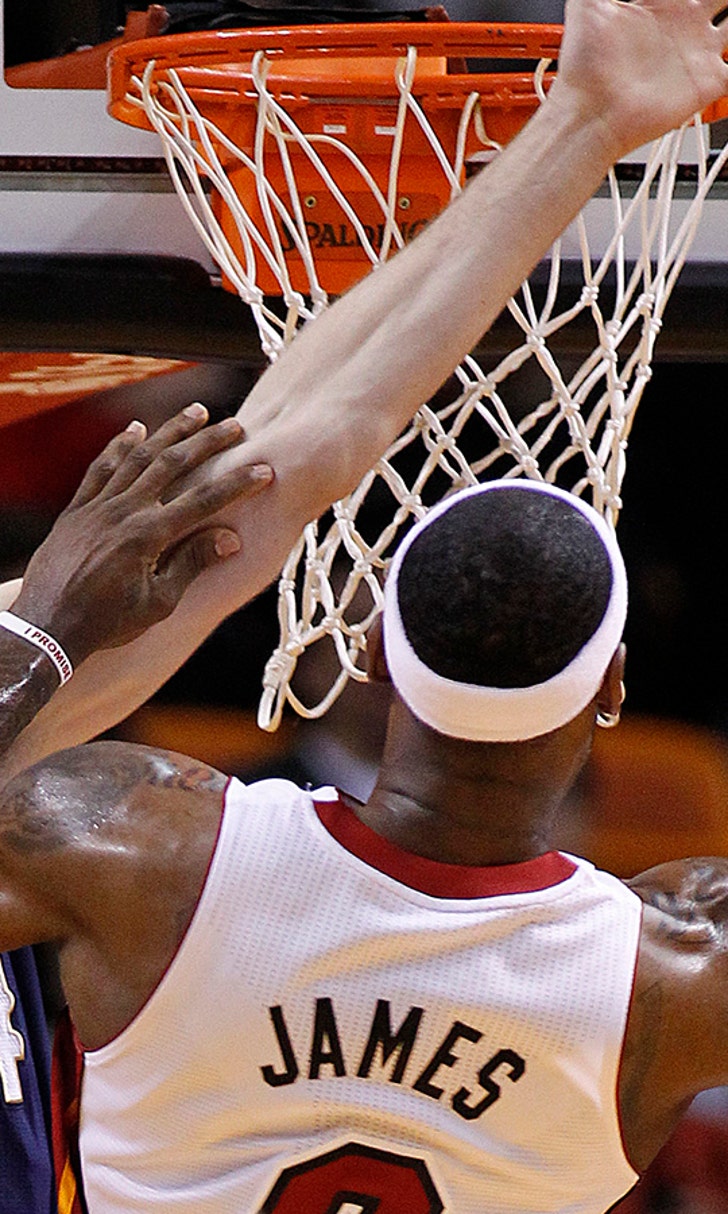 Heat at Pelicans game preview
BY foxsports • March 22, 2014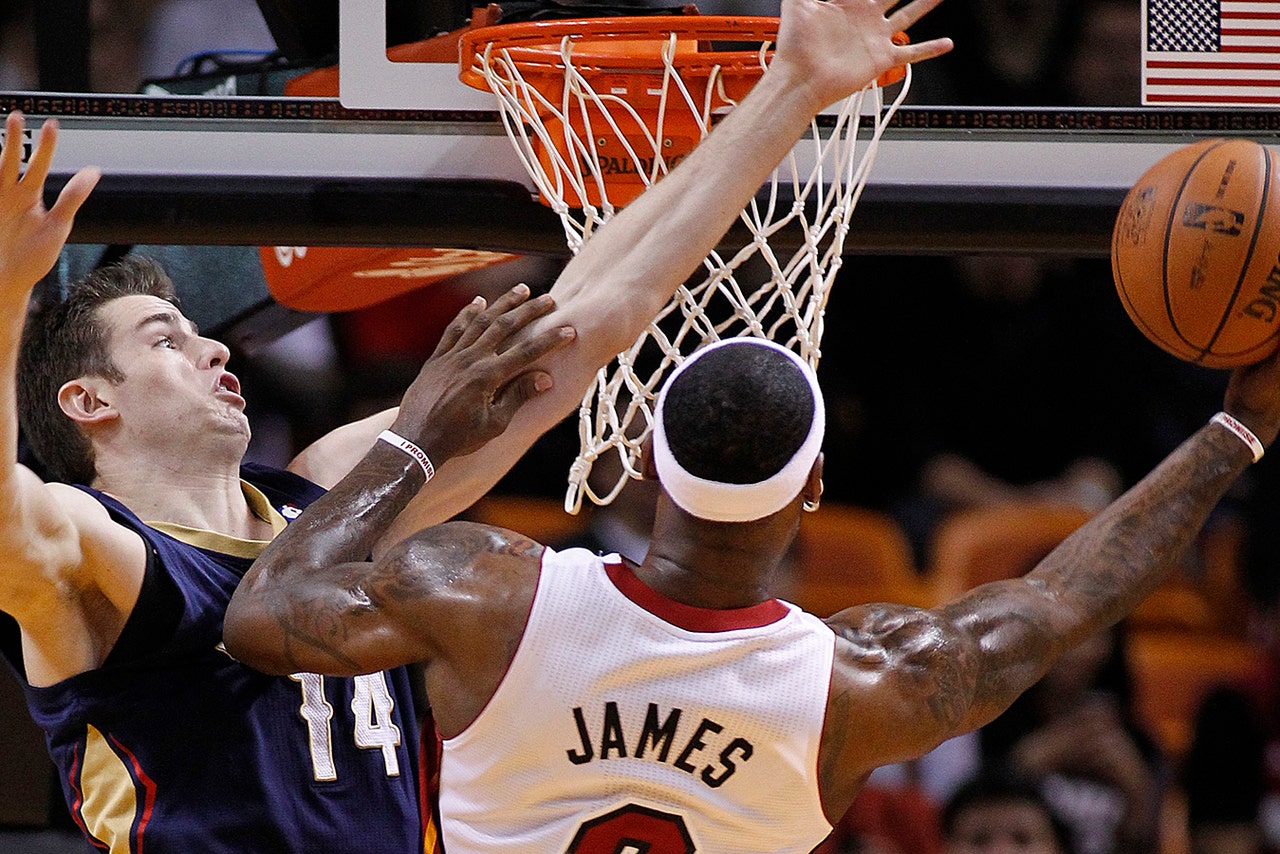 LeBron James had a tame return after a one-game absence for the Miami Heat due to back spasms.
Anthony Davis, meanwhile, continued his surge after a one-game absence for the New Orleans Pelicans due to an upper respiratory infection.
Two of the NBA's most electrifying talents will be on the court together for the third time Saturday night when the visiting Heat look for a sixth straight win in this series.
There's little question that James is the gold standard in the league as he searches for a third straight NBA title. After he sat out Wednesday's 101-96 loss at Boston, James wasn't his usual high-scoring self two nights later with 15 points, seven assists and six rebounds in a 91-86 home win over Memphis.
"It was one of those grind-out, playoff-type games," James said. "No matter what happens, you just have to try to make plays to help you win."
James didn't reach double digits in scoring until his jumper 1:03 into the fourth quarter. He finished well off his astounding effort Tuesday in a 100-96 victory at Cleveland in which he scored 25 points in the first quarter and totaled 43.
Davis has never reached such a total, but a sizzling stretch has indicated that it may not be long until he does. He turned in the first 40-point game of his career and pulled down a career-best 21 rebounds in Sunday's 121-120 overtime win over Boston before missing Wednesday's 107-100 home defeat to Toronto.
The second-year forward didn't look like he missed a beat Friday as he finished with 34 points and 11 rebounds in a 111-105 victory at Atlanta even though he said he still wasn't at full strength. Davis is averaging 32.6 points and 13.9 rebounds over his last seven games.
"I'm still under the weather, but I didn't want to miss any more games," Davis said.
These stars have only met twice before. Davis was a rookie and finished with 11 points while James scored 36 in Miami's 108-89 road win March 29, 2013.
James scored 32 while Davis finished with 22 points and 12 rebounds as the Heat shot 51.3 percent in a 107-88 home victory Jan. 7.
Miami (47-20) leads the NBA at 50.6 percent from the field and will again look to take advantage of a New Orleans defense among the worst in the league in allowing opponents to shoot 46.4 percent.
The Pelicans (28-40) have been shooting well at 51.5 percent in their last three games.
Tyreke Evans is averaging 21.7 points on 58.1 percent shooting in that span. Evans entered Friday among the NBA's leaders in drives per game at 9.4.
While Evans has taken some of the scoring load off of Davis, Ray Allen has done the same lately for James. The veteran Miami sharpshooter is averaging 18.6 points on 53.4 percent shooting in his last five games, including an 18-point effort versus the Grizzlies.
"It's really just team oriented," the modest Allen said. "When we play well, we move the ball around. There's no telling who's going to be the recipient."
---