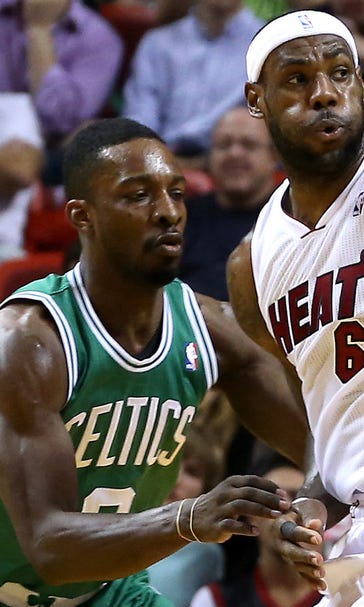 Heat at Celtics game preview
March 19, 2014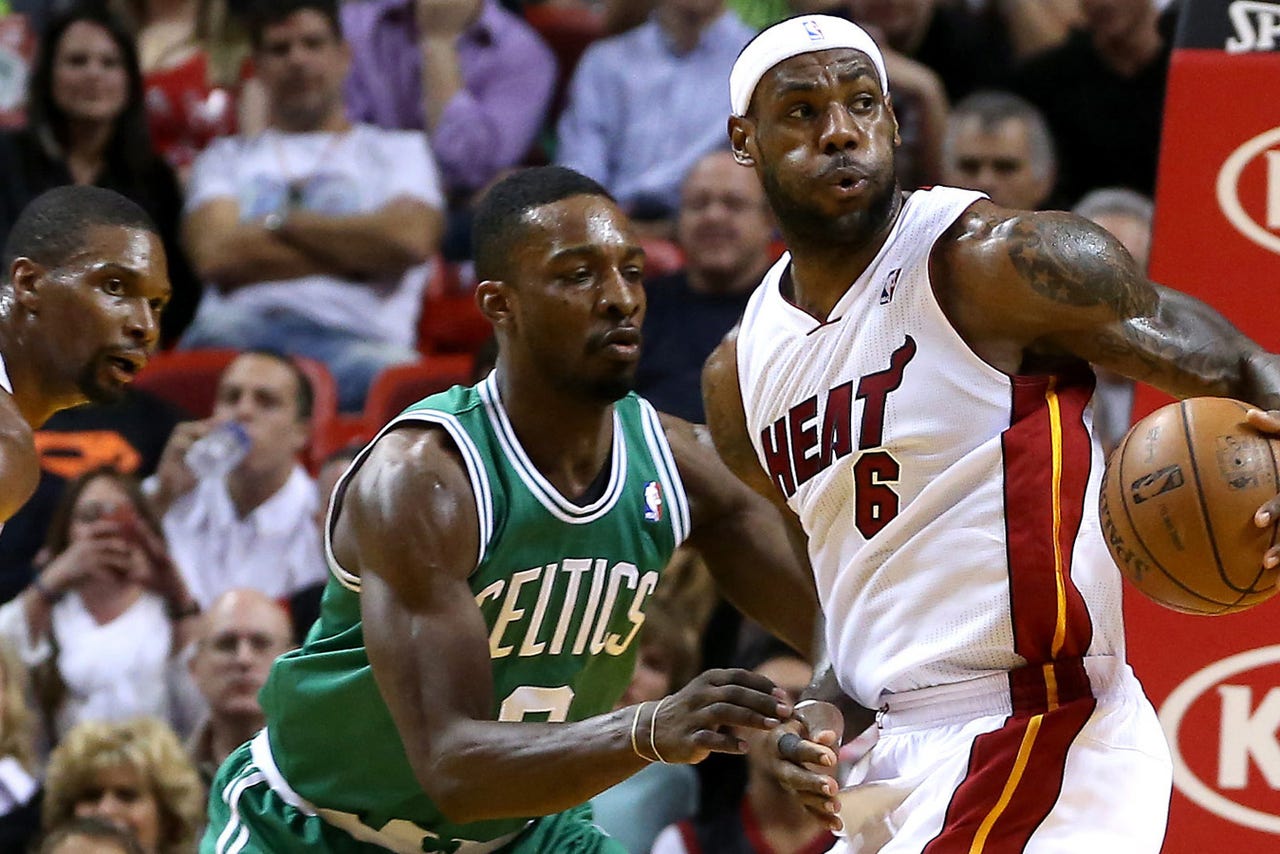 Though a bigger scoring burden falls on LeBron James when the Miami Heat choose to rest Dwyane Wade, lately he's responded in spectacular fashion.
Wade figures to be back on the court for Wednesday night's visit to Boston, but James could be in for another big performance given his track record against the Celtics.
Miami (46-19) had drawn the ire of critics by losing five of six, but it's since won back-to-back games over Houston and Cleveland. James scored 43 in Tuesday's 100-96 victory over the Cavaliers, going 14 of 19 from the field and 6 of 8 from 3-point range. It marked the highest point total this season from a player with fewer than 20 shots, and Miami improved to 17-2 when he shoots 65.0 percent or better.
James entered in a brief slump, averaging 20.7 points over his previous seven games while going 6 of 24 from 3-point range.
"I don't know, it's one of those zones," said James, who started 10 of 11 from the floor and matched Cleveland with 25 first-quarter points. "When I started the game off, I felt like I could have gone for 50 or 60."
Wade, who hasn't played both games in many of the Heat's back-to-back sets, was inactive Tuesday as the club continues to monitor his minutes in an effort to rest his knees. The previous time Wade sat out, James scored a career-high 61 on March 3 against Charlotte. He's averaging 44.3 points and shooting 62.0 percent over the last four games Wade hasn't played.
James is averaging 30.1 points in 36 regular-season matchups with Boston, his highest versus one opponent. Wade's 20.7 points per game against the Celtics is his lowest average against any club.
These teams have split two meetings this season in Miami. Jeff Green hit a 3-pointer as time expired to give Boston (22-46) a 111-110 win Nov. 9, and James scored 29 in a 93-86 victory Jan. 21.
Green shot 2 of 12 for five points in a 94-89 loss at Dallas on Monday, a night after matching a season high with 39 in a 121-120 overtime defeat in New Orleans. Jerryd Bayless scored 12 of his 19 points against the Mavericks in the fourth quarter as he started in place of Rajon Rondo, who sat out to rest.
"Playing without Rondo, I thought Jerryd played fantastic, especially in that fourth quarter," coach Brad Stevens said. "He gave us a chance to win."
Boston has dropped 12 of 15 and is shooting 38.2 percent during a five-game losing streak.
Rondo was 0 for 8 from the floor with one point in the last game with Miami, marking the only time in 21 contests this season he failed to make a shot. He's 11 for 44 over his last three games.
Green scored a career-high 43 in the Celtics' last home game against Miami, going 14 for 21 in a 105-103 loss March 18, 2013. The Heat had dropped 10 straight in Boston prior to that contest.
---