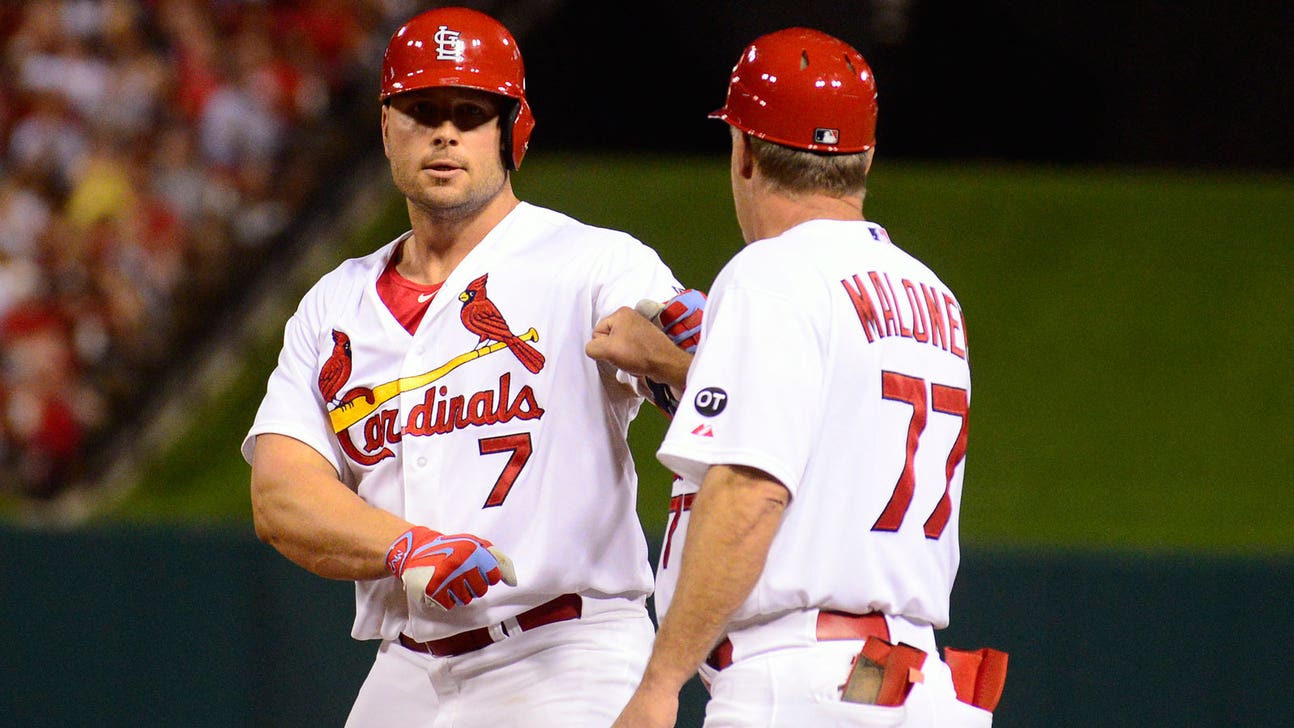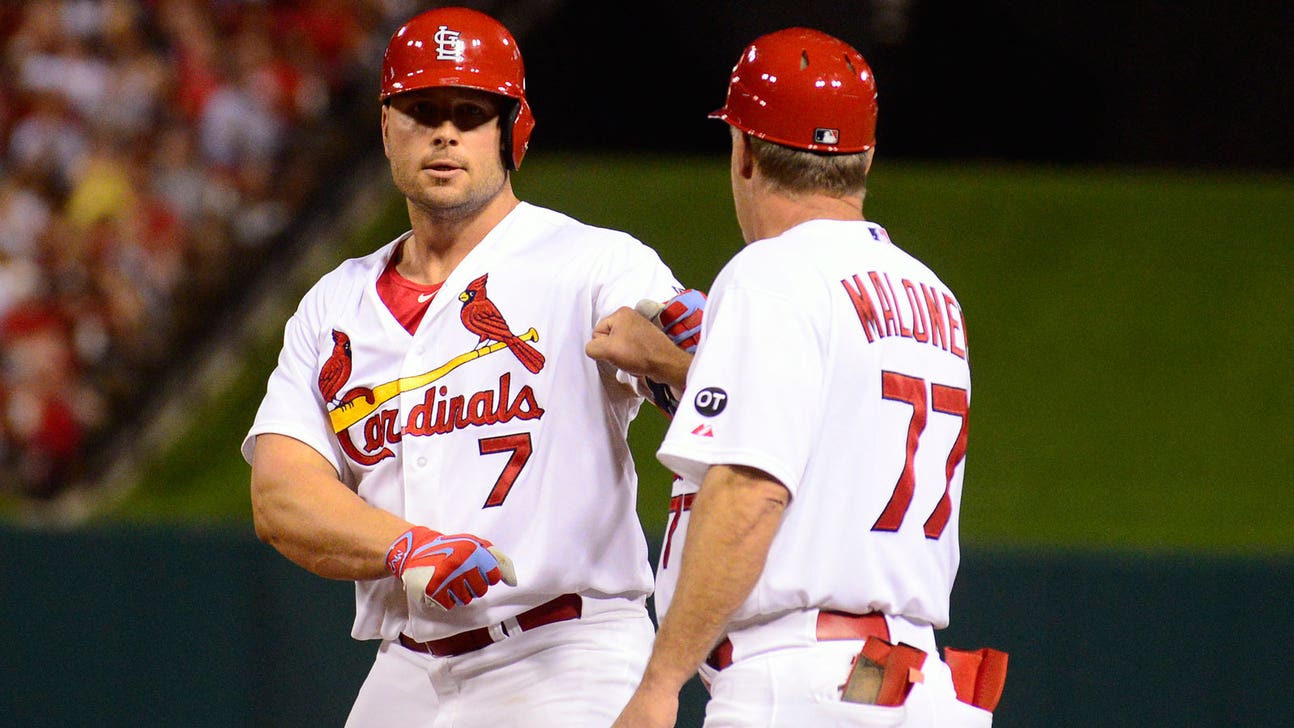 Healthy outfield allowing Matheny to mix and match his starters
Published
May. 30, 2015 7:33 p.m. ET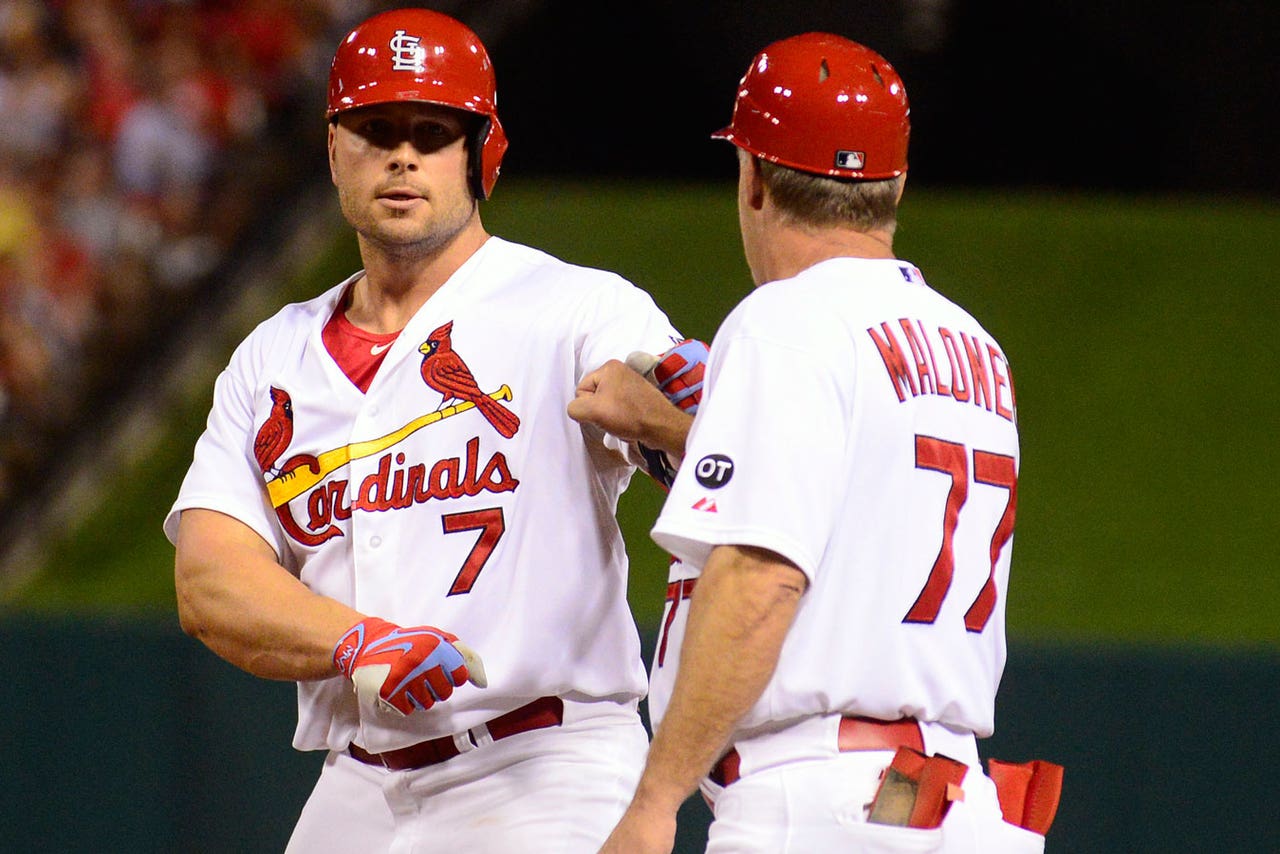 ST. LOUIS --€" Another night, another new outfield for the Cardinals.
Matt Holliday returns to the lineup for Game 2 against the Dodgers after missing a day with sickness and will start alongside center fielder Jon Jay and right fielder Randal Grichuk. It's the 12th different outfield combination to start for St. Louis this season, and manager Mike Matheny said it's a sign of shuffling to come now that all five regular outfielders are healthy.
"We just have to figure out a way to keep somebody going well who's going well with Randal and Jason (Heyward)'s been swinging it well, too," Matheny said. "So it's not a real easy decision, but we're just going to have to keep everybody engaged."
Heyward will sit for the first time in five games to make room for Jay, who returned Friday from a wrist injury and hasn't started since May 9. Matheny said Jay provided an encouraging sign in the series-opening 3-0 win with a pinch-hit single on the 13th pitch of the at-bat.
Even Holliday won't be immune to rest days, even though the 35-year-old is hitting .320 and will be looking to extend his NL-record of 43 straight games reaching base. But for the most part, four outfielders could be fighting for two spots, and Matheny has plenty of flexibility since Grichuk, Jay and Peter Bourjos can all play center field.
No one has been better lately than Grichuk, who is 7 for 15 (.467) with a home run and two doubles during a five-game hit streak. He's also made some outstanding defensive plays in the outfield, and Matheny said the potential remains extremely high for the 23-year-old rookie.
"We can make all the projections we want, but what we go off of is skill set," Matheny said. "You watch him hit and ... you see a guy who puts it up in the bleachers in right-center field. There's just not many guys that can do that in a game, even in BP.
"Then you watch the velocity of the ball coming off the bat in a game and there's some different qualities he has than other players."
Bourjos also provides some unique and valuable assets with his elite speed, giving Matheny some tough decisions to make as far as when to play the two outfielders who weren't in the Opening Day lineup.
Finding a setup man
The Cardinals plan to stick with a committee approach when trying to hold a lead in the eighth inning.
Hard-throwing right-hander Jordan Walden went to the disabled list in early May, and he left a void no one pitcher has stepped up to fill. General manager John Mozeliak said Friday doctors are optimistic about Walden's progress, but no specific timeline has been set for his return from a shoulder injury, initially expected to keep him out six to 10 weeks.
In the meantime, Matheny said he'll keep taking advantage of a deep bullpen to bridge the gap between his starters and lights-out closer Trevor Rosenthal. Kevin Siegrist pitched a scoreless ninth in Friday's win, but several others have gotten opportunities as well.
"It's going to be matchups," Matheny said. "I think it is going to be availability. I think it's going to be playing the hot hand. I think it's just going to be a combination of all those until we have somebody that puts himself as 'this is my job.'"
Siegrist struggled in Tuesday's 3-2 win over Arizona, when he gave up a game-tying two-run home run and didn't get an out before Matheny turned to right-hander Seth Maness. The Cardinals' groundball specialist could be an option as a setup man, although Matheny said he's often more valuable coming in with runners on base.
Matt Belisle has also been reliable with a 2.57 ERA in 20 appearances, and even Randy Choate occasionally pitches in the eighth inning to face tough left-handed hitters. Either way, Matheny said he doesn't expect to put one reliever into that defined role anytime soon.
You can follow Luke Thompson on Twitter at @FS_LukeT or email him at lukegthompson87@gmail.com.
---