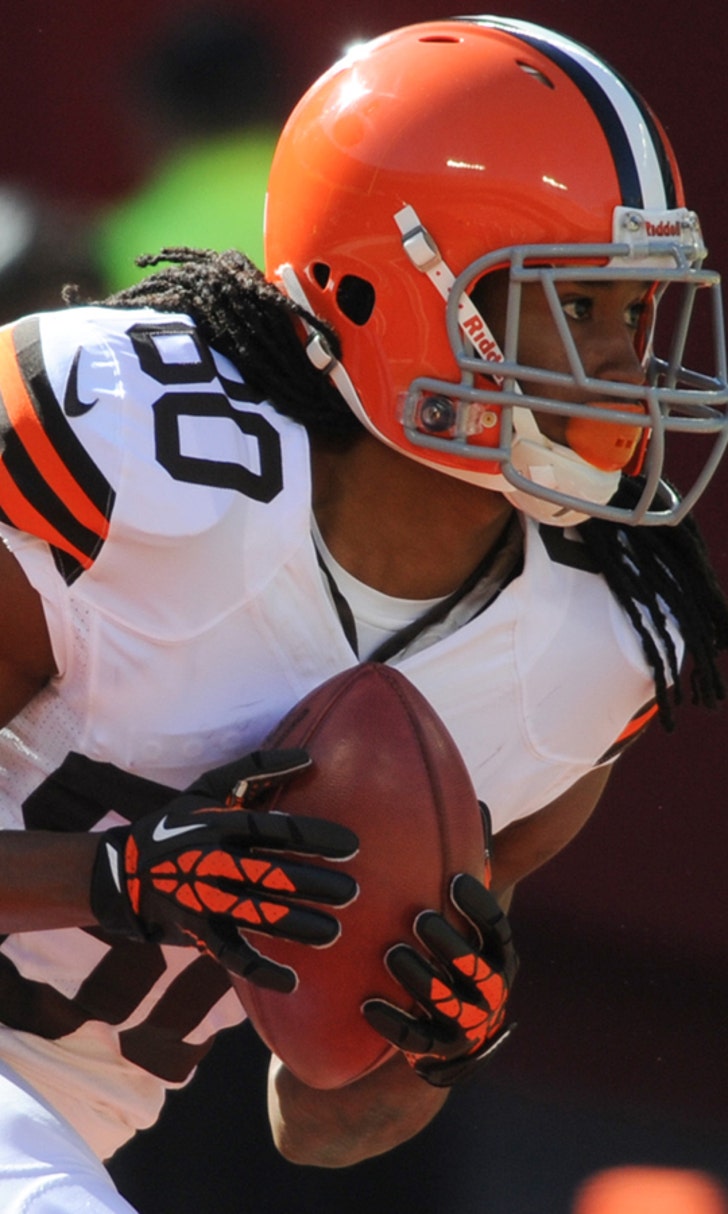 Healthy Benjamin could help Browns
BY foxsports • August 14, 2014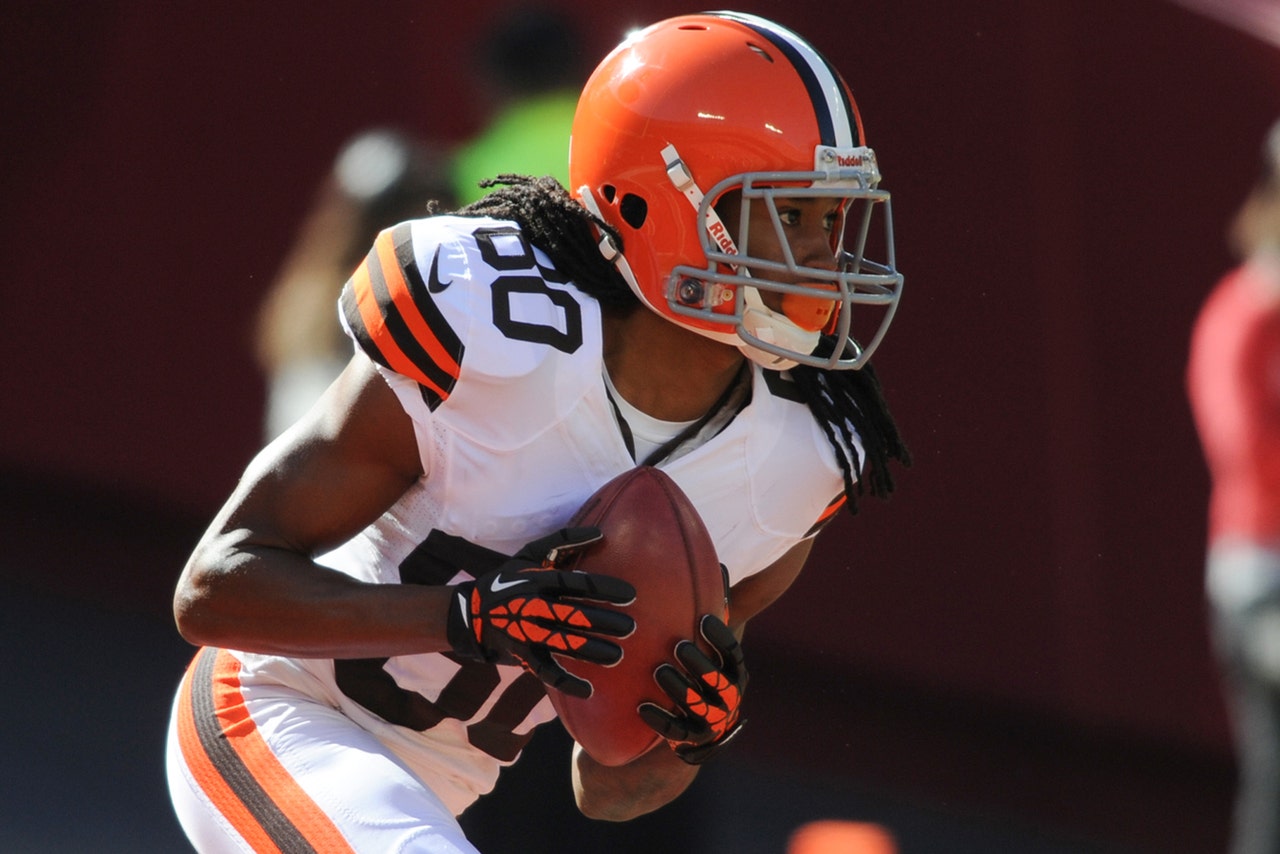 BEREA, Ohio -- Pass after pass in Wednesday's Cleveland Browns training camp practice went in the direction of Travis Benjamin.
Not all of them were caught. Not all of them were on target.
The first one Benjamin caught, though, went for a long touchdown. The way Benjamin runs, he can make a long touchdown happen at almost any time.
The Browns need that. The Browns need him.
Now 10 months off a torn ACL that ended his promising second season, Benjamin is back for a third year -- with a third head coach -- and aiming to play a bigger role than he did before. He's in line to be the primary return man for both punts and kickoffs, but Benjamin seems in line to see more passes come his way and try to create those big plays.
"I'm just waiting for my number to be called," Benjamin said.
A quality over quantity role is fine for the 5'10, 172-pound Benjamin, who said before last season he believed he was one of the NFL's fastest players and did nothing before the injury to make it look like he was exaggerating. He never had more than 43 receptions in a college season at Miami (Fla.) -- but he never averaged under 15 yards per catch. He's averaging 17.5 per catch on 23 professional receptions, just five last year before the injury.
He said the injury happened when he was trying to execute a spin move to avoid a tackler. Benjamin spun one way, the tackler tried to spin him the other, and his season ended when his ACL tore. Though the Browns have played it safe with days off through camp, keeping him out of last week's preseason opener and probably saving his kick returns for the regular season, Benjamin said he's not thinking about the injury or the past.
"I'm faster than ever," Benjamin said.
That's fast.
His 93-yard punt return touchdown as a rookie unofficially ushered out the Joshua Cribbs Era when it came to the return game; he also had a 69-yard touchdown catch as rookie. He was the primary punt returner and part-time kickoff returner last year before the injury, and he enters this season not only as the Browns only proven return option but one of the few guys in the receiving corps who can really stretch a defense -- especially if Josh Gordon gets suspended.
"Lots of work," is how Benjamin said he got back to top speed so quickly. If Gordon is gone, "someone has to step up," he said.
He spent much of the spring and summer with Brian Hoyer and fellow receiver Charles Johnson as the trio rehabbed from ACL injuries. He even swapped jerseys with Johnson, going from No. 80 to No. 11, and he confidently said people will remember his new number as soon as Week One in Pittsburgh.
"I think in (offensive coordinator) Kyle (Shanahan's) offense over the years that he's had that guy...who can kind of take the roof off the defense," Browns coach Mike Pettine said. "I think that's important. I'd agree with you there, that (Benjamin can be that guy). That's an accurate statement."
---