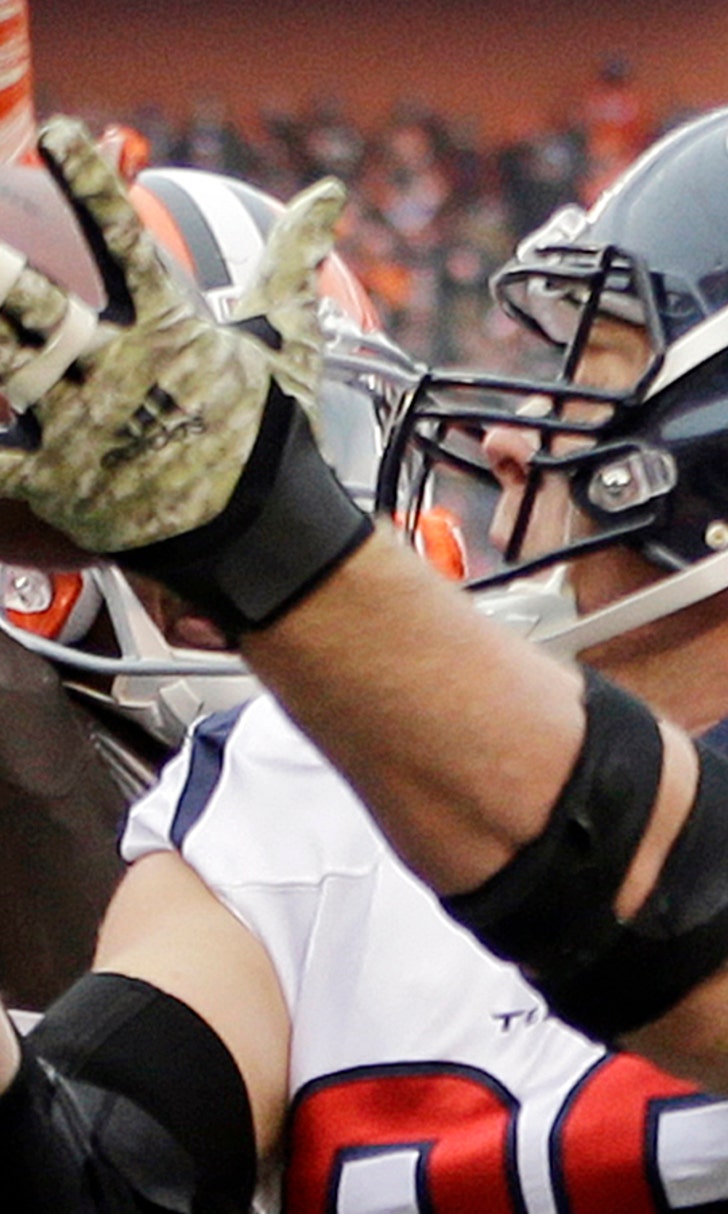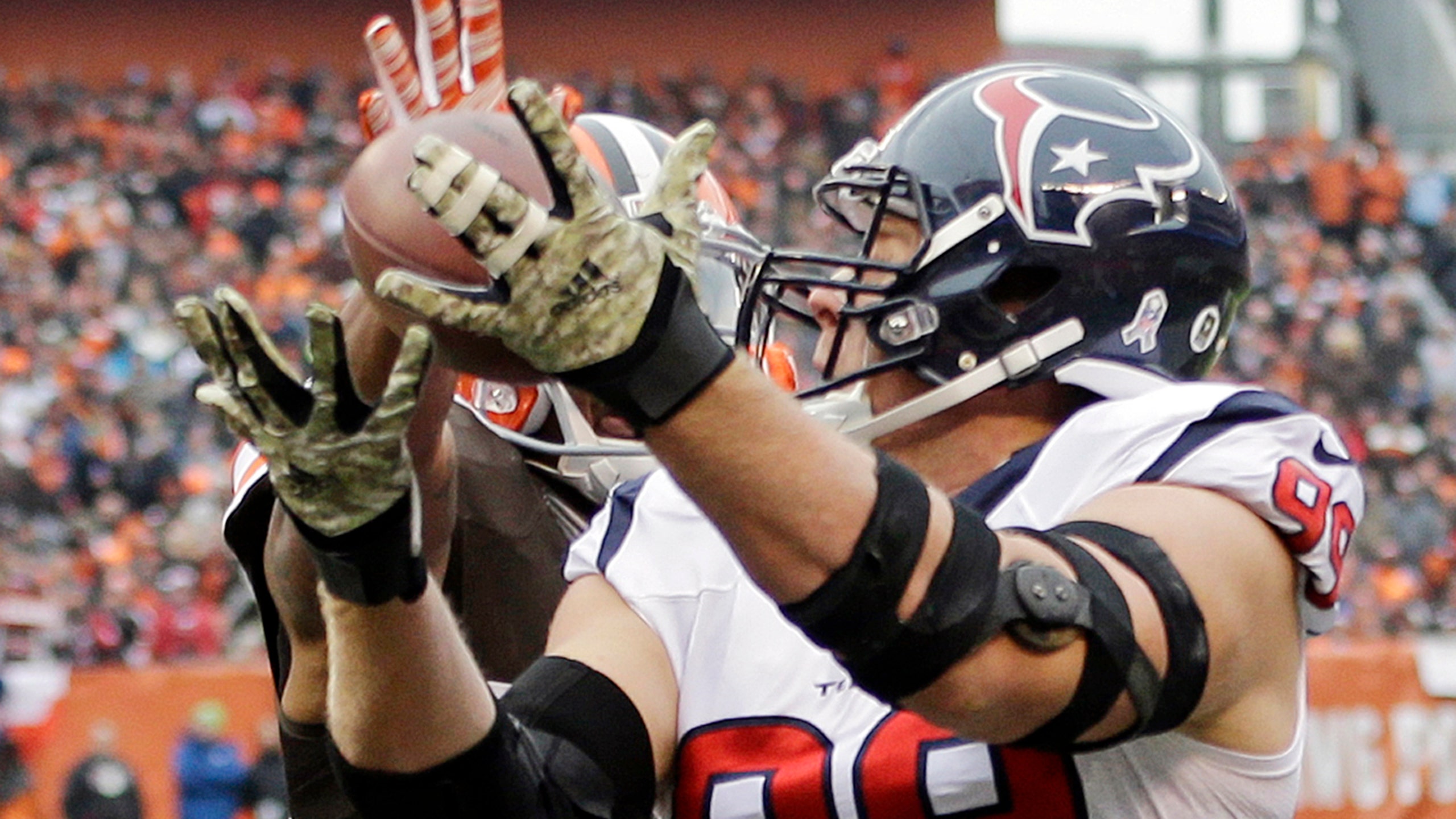 He did it again: Watt pulls down yet another touchdown catch
BY Shawn Ramsey • November 16, 2014
OK, J.J. Watt, now you're just showing off.
Sunday, with Houston facing off against the Browns in Cleveland, star defensive end Watt lined up on offense once again in the redzone, and got yet another receiving touchdown to put the Texans up 7-0 in the first quarter.
Watt, who started his college football career as a tight end, managed to bring the ball down for an over-the-shoulder catch while being covered one-on-one by Browns linebacker Chris Kirksey and had the presence of mind to bring his right foot down to keep the play in bounds.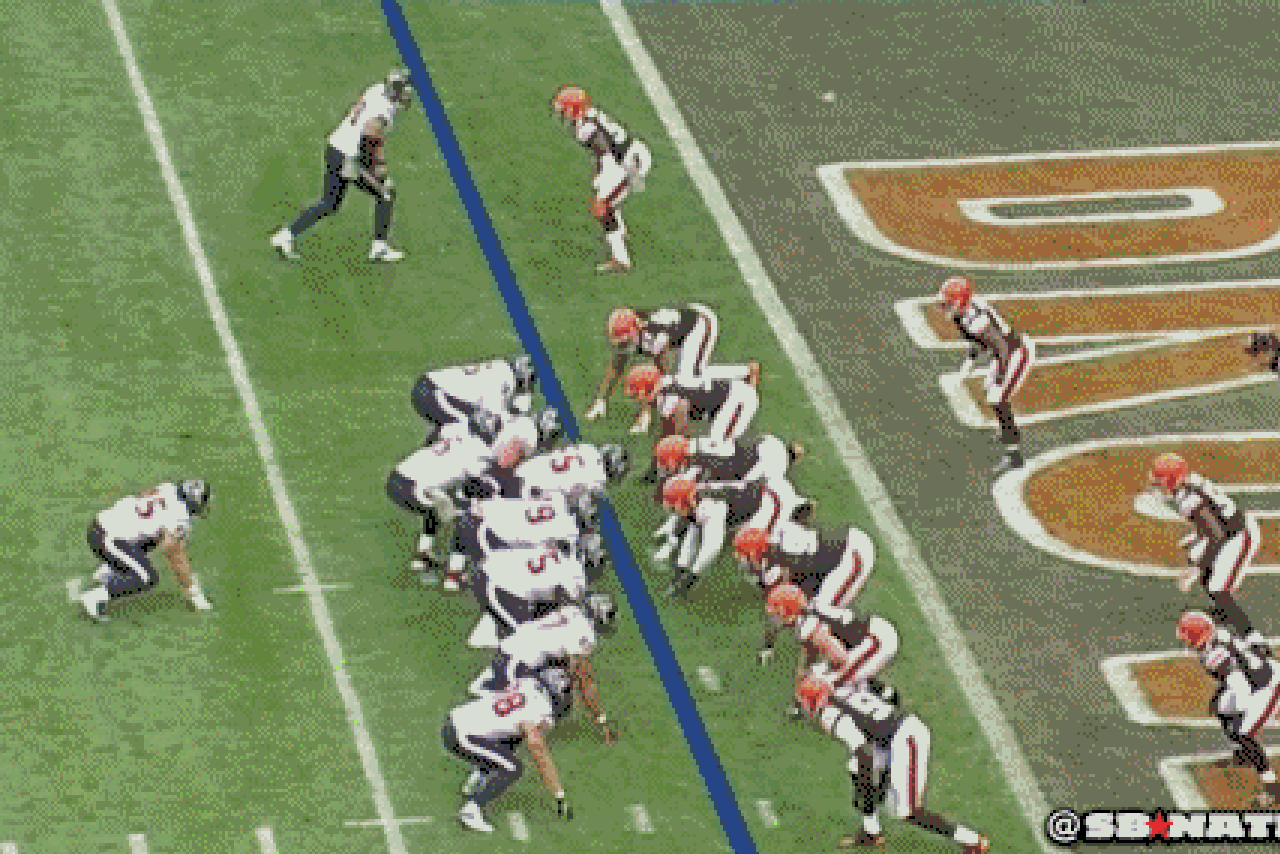 Making the touchdown even more rememberable, it was quarterback Ryan Mallett's first of his career as he replaced Ryan Fitzpatrick during the Texans' bye week last week.
It was the the second receiving touchdown this season for Watt - who also caught one in Oakland in Week 2 - and his fourth overall on the year (on defense and offense combined). He's the first defensive lineman since 1948 to score four touchdowns in a season.
He now has one more receiving touchdown than receiver Andre Johnson this season.
Follow Shawn Ramsey on Twitter: @ShawnPRamsey
---
---