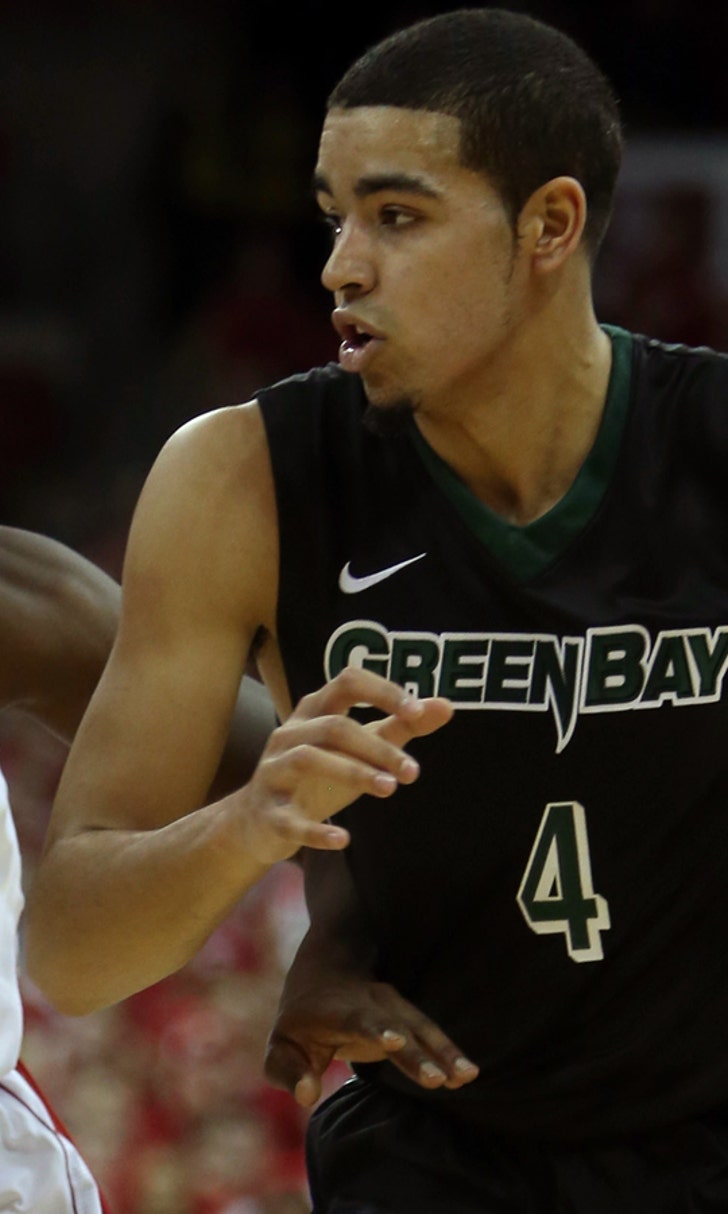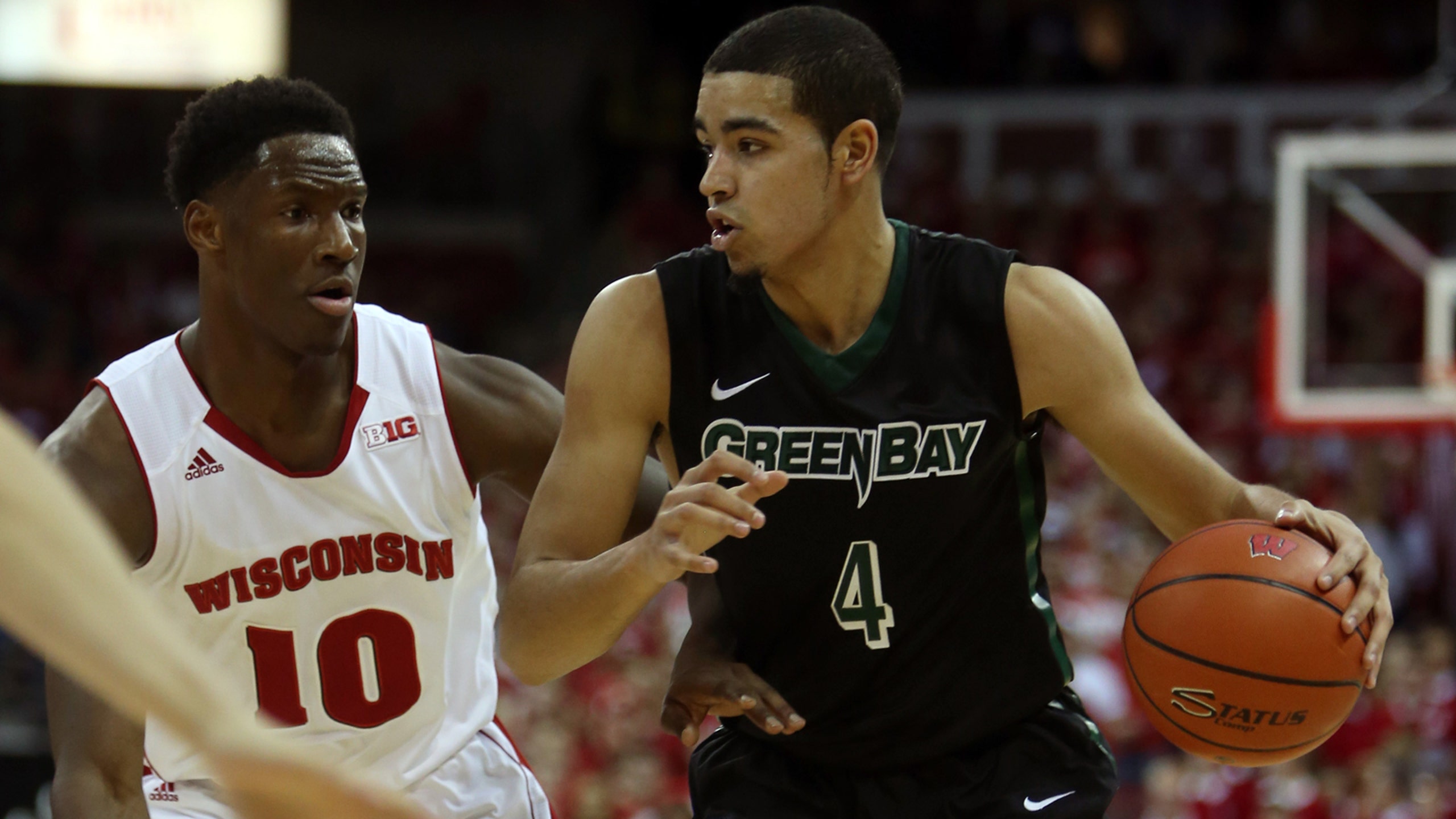 Hayes displays improvement, leads No. 3 Wisconsin past Green Bay
BY foxsports • November 20, 2014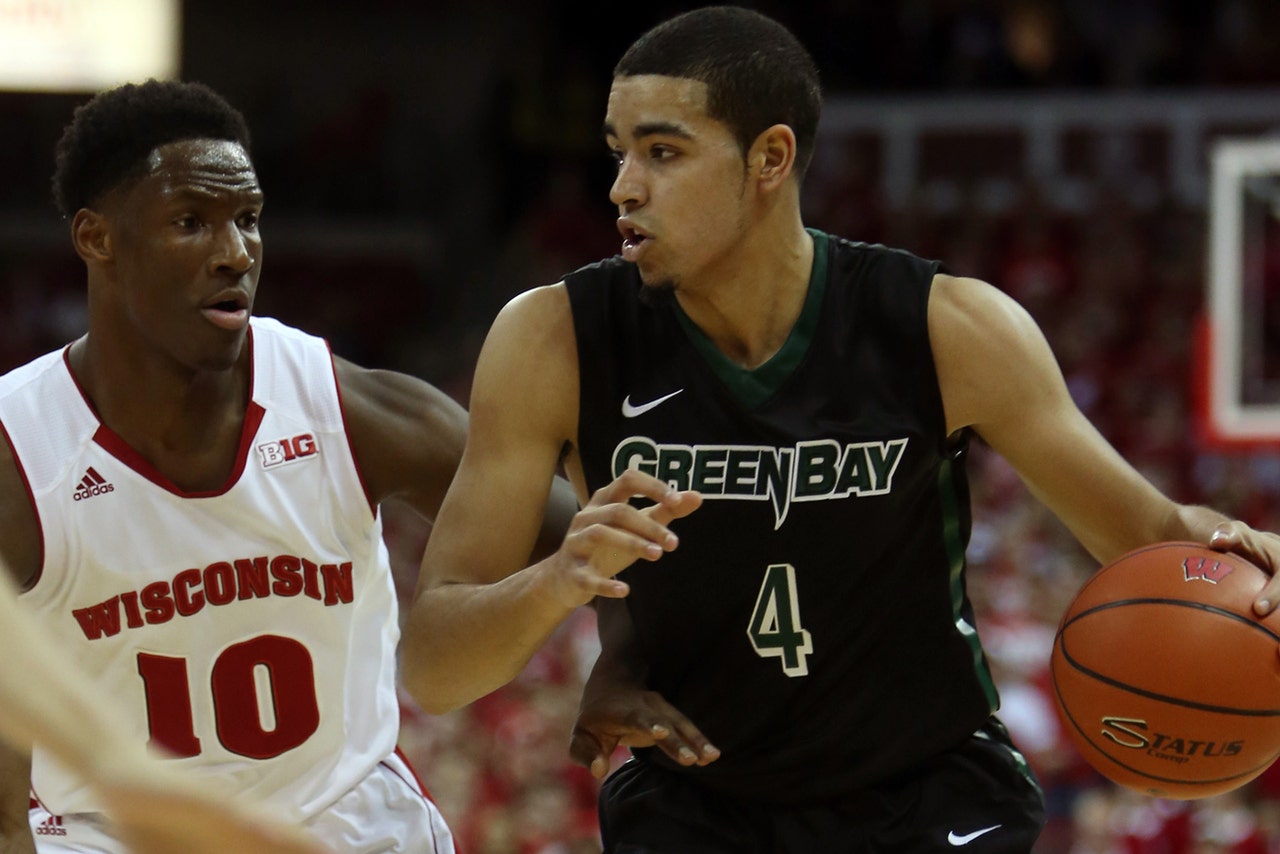 MADISON, Wis. -- Wisconsin coach Bo Ryan arrived at the Kohl Center early one morning this offseason, when he spotted a figure on the arena's security tapes dribbling a tennis ball in one hand and a basketball in the other down on the court. The person in question: Badgers forward Nigel Hayes.
Hayes did not have to be there. And he did not have to enhance his dexterity with a little green ball. But it was merely another example of Hayes' intrinsic desire to improve in any way possible with an opportunity to move into Wisconsin's starting rotation on the horizon.
"It's just another year older, another year wiser," Ryan said. "He's another year better. And look out."
Hayes certainly has put in the work, and the fruits of his labor already are beginning to show.
No. 3 Wisconsin pulled away from Green Bay for an 84-60 victory Wednesday night at the Kohl Center, and Hayes was right there leading the charge. He scored a career-high 25 points and added 11 rebounds -- his third double-digit rebounding game in three contests to open this season. Hayes did not record more than seven boards in any game a year ago when he earned the Big Ten's Sixth Man of the Year honors.
On a team that already features future NBA players Frank Kaminsky and Sam Dekker, Hayes now presents another dimension offensively for the Badgers (3-0). Kaminsky tallied 20 points, 15 rebounds and seven blocks, while Dekker added 19, which means the three of them combined for 64 of Wisconsin's 84 total points.
"It was hard to come back once you dig yourself a hole against the No. 3 team with two pros," Green Bay point guard Keifer Sykes said. "Nigel Hayes is also a pro. It's definitely tough to make your way back against those guys."
Last season, Hayes averaged 17.4 minutes, 7.7 points and 2.8 rebounds. He also did not attempt a single 3-pointer. But Hayes spent much of the offseason working on his long-range shot, and he returned this summer with an expanded game. He buried consecutive 3-pointers in the span of 52 seconds on Wednesday to push Wisconsin's lead to 56-37 in the second half. He has made 3 of 5 3-pointers through three games (60.0 percent).
"I think we played on the first Sunday we got back in the summer," Kaminsky said. "And I was just in awe of some of the things Nigel was doing. He was pulling up from half court, hitting nothing but net. I was just like, 'Wow, this guy's been working hard in the summer obviously.' I was just shocked. It picks up the level of everyone else trying to work hard to get up to his level."
Through three games, Hayes ranks third on the team in scoring (15.3 points per game) and second in rebounds (11.3). It is a small sample size, but his rebounding increase of 8.5 per game from a year ago is both substantial and vital to a Wisconsin team trying to make up for the loss of guard Ben Brust, who contributed 4.5 rebounds per game last season.
"It was just the hard work in the offseason," Hayes said. "The confidence on the court comes from the hard work that you put in the offseason. If you don't put in that work, then you go out there and you're a little hesitant on things. You're not sure. I make sure that I put in the time and the effort this offseason. I'm just going out there and having fun."
Like Ryan, Dekker said he noticed that Hayes often is the first Badgers player to arrive in the gym for individual workouts. And everything Hayes has done in the offseason has helped lead to what appears to be a breakout season.
"I tend to get to the Kohl Center pretty early in the morning," Dekker said. "I try to get there pretty early, and Nigel's already sitting on the chair getting his break with a full sweat and a full lather every day. To see him working like that and try to get better for this team is really cool. He's got a lot of physical talent and a lot of God-given abilities.
"I don't even think he's scratched the surface of what he can do. And the time he puts into his body and his work ethic, just the little nuances of his game, he's adding stuff every day, so it's good to see and it's fun to play with."
The trio of Hayes, Kaminsky and Dekker helped to negate a strong outing from Sykes, who finished with 20 points on 8-of-16 shooting. Last season, Sykes scored 32 points and nearly led Green Bay to a stirring victory against Wisconsin before the Phoenix fell, 69-66.
Sykes was named as the Horizon League's preseason player of the year last month. Green Bay, meanwhile, captured 32 of 41 preseason first-place league votes and is the overwhelming favorite to win its conference.
In other words, Green Bay was no creampuff. But Wisconsin made Green Bay look like one anyway. And through three games, the Badgers have won by a combined margin of 99 points. Behind Kaminsky, Dekker and now Hayes, it's clear the Badgers are going to be awfully difficult to stop.
"They're the No. 3 team," Sykes said. "It was their first test. They knew it. They were prepared. We knew we had to play out of our minds to win, and we didn't do that tonight."
Follow Jesse Temple on Twitter
---