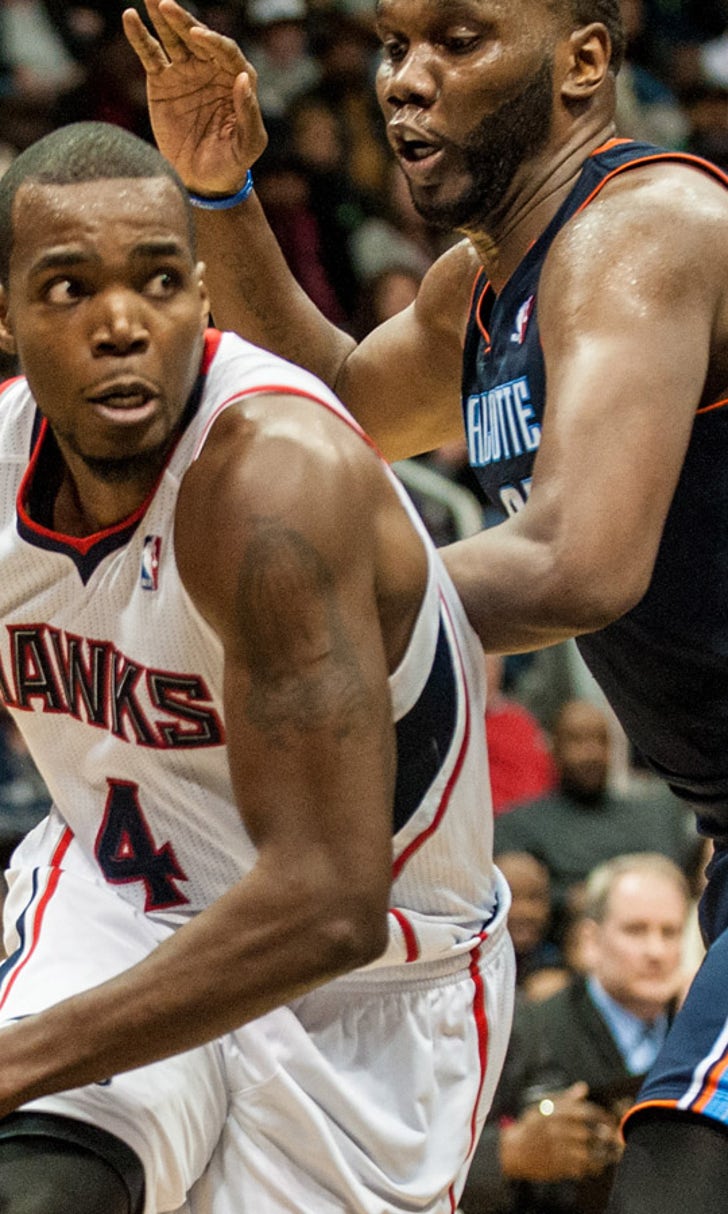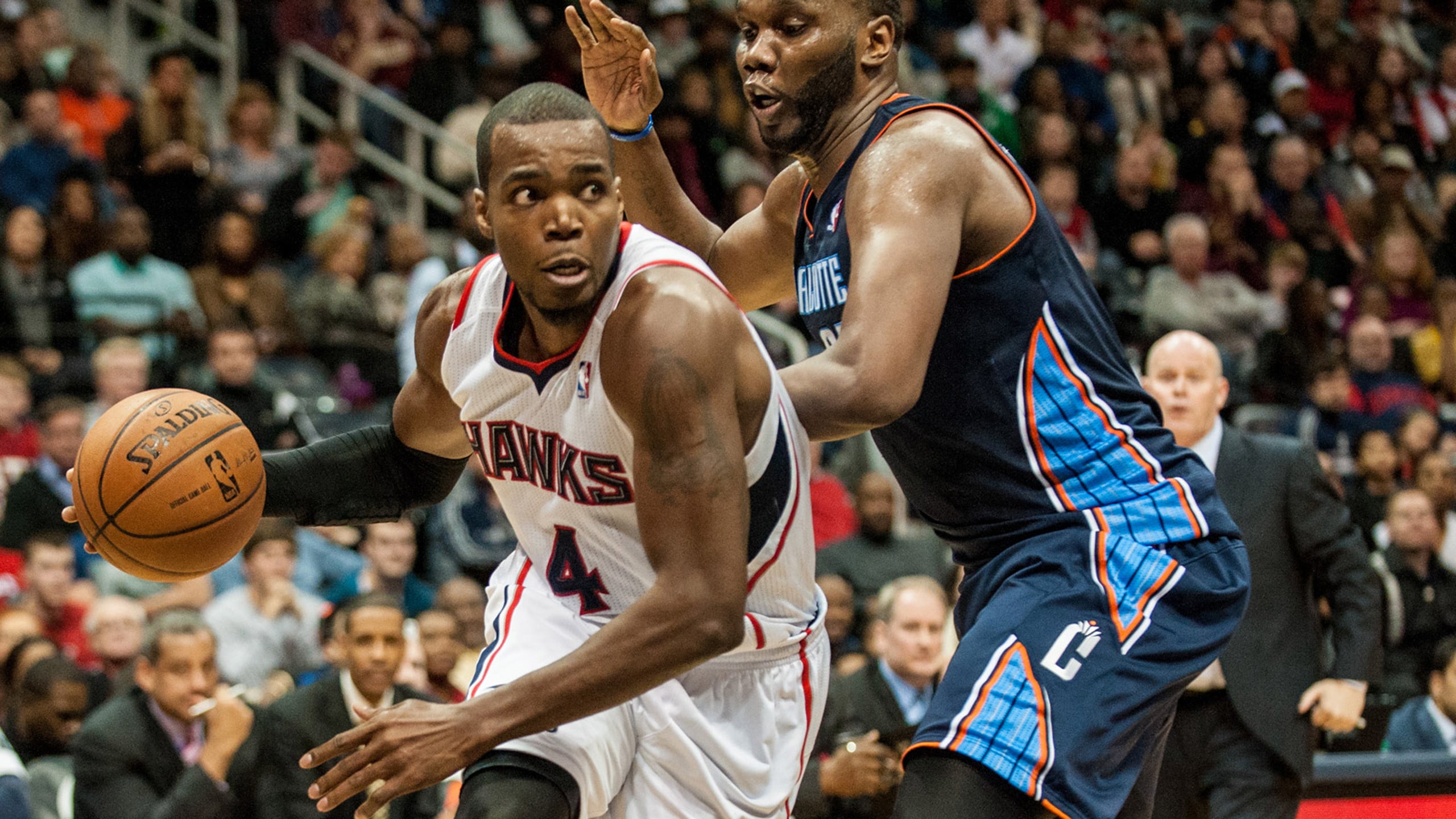 Hawks outlast Love, Wolves; 100-point streak hits 8
BY foxsports • February 1, 2014
ATLANTA -- Here are three things we gleaned from the Hawks' 120-113 victory over the Minnesota Timberwolves, Atlanta's eighth consecutive game of cracking the century mark in scoring.
The above comment goes deeper than the Hawks' blistering 38-point third quarter or the All-Star clash of Kevin Love vs. Paul Millsap (more on that later).
From tipoff to the final horn, this was essentially a training video of how the NBA used to operate during the 1980s -- when teams prioritized up-tempo play, free-wheeling movement in half-court sets and hard cuts to the basket (off the ball).
Plus, the Hawks and Timberwolves seemingly shot 65 percent -- or something like that -- on mid-range jumpers ... which is quite the rarity in today's NBA.
The Hawks and Timberwolves set the tempo early on, rolling for 49 combined points in the first quarter and attacking the rim with gusto. In hindsight, that might have had something to do with the low-post absences of Al Horford (shoulder injury), Pero Antic (ankle) and Minnesota's Nikola Pekovic (ankle).
Aside from Ronny Turiaf (five blocks), no other player registered more than one block on Saturday.
Things really took off the in the third quarter. Trailing 54-48 at the break, Atlanta went on a 34-14 tear against Minnesota's beleaguered defense, connecting on 13 of 21 shots -- highlighted by Kyle Korver's 12 points and three triples.
(In case you're wondering, Korver's NBA-record streak of consecutive games with at least one made three-pointer now sits at 115.)
In the post-game media scrum, Hawks head coach Mike Budenholzer had a fascinating answer for whether he ever discourages his team from shooting so many outside shots.
"I'm probably not very smart," said Budenholzer, with humorous modesty. "I don't believe (in discouraging long-range shooting) ... I think there's a system and a style (up tempo) that we want to play.
"If we can get to the rim, we take the rim," Budenholzer continued. "If we can get open threes, we take the threes. It's just our style of taking what's given (to us). I just want our guys to be confident."
That shooting hubris carried over to the fourth quarter, with the Hawks posting back-to-back periods of 30-plus points, with the second half culminating in 72 Atlanta points.
The signature moment of that 24-minute blitz: With Atlanta holding an 82-68 lead late in the third quarter, reserve guard Lou Williams (seven points, five assists) stripped J.J. Barea on a perimeter shot, outsprinted the T-Wolves to the ball and then lofted a picture-perfect horizontal pass to Mike Scott, who threw down a thunderous dunk, thanks to the flying start downcourt.
It's rare to see respective power forwards dominate a high-tempo, quick-strike outing, but that's exactly what happened on Saturday night -- with Love (43 points, 19 boards) and Millsap (20 points, 13 boards) producing stellar numbers in just 38 minutes or less (separately).
In fact, the first half was a de facto one-on-one clash between the All-Stars, with Love and Millsap accounting for 27 points on 11 of 20 shooting (55 percent).
The thin line separating the winners and losers: Millsap simply had more help on this night, with four Hawks starters (Millsap, Korver, DeMarre Carroll, Jeff Teague) each racking up at least 19 points -- 82 in all.
And the fifth starter, center Gustavo Ayon, notched a plus-minus rating of plus-17 against the Timberwolves regulars. For good measure, his greatest -- and only -- basket of the night was perfectly timed:
With Atlanta maintaining a slim three-point lead in the waning seconds, Ayon boldly attacked the basket from the free-throw line extended and buried a runner off the high glass, clinching his team's 25th victory of the season.
"(Ayon) is being consistent and playing hard," said Hawks guard Jeff Teague (19 points, eight assists). "He took his opportunity (on the runner) and made the most of it."
Back to Love. His 43-point effort fell two points shy of his season-high (45 against the Clippers), but it might have been his most inspiring effort of the year. Without the aforementioned Pekovic, Love carried the Minnesota frontcourt's entire offensive burden, nailing 12 of 22 shots and connecting on 17 of 18 free throws.
"To not have (Pekovic) for the last two games is really tough, because you're having to make up for 20 points and 10 rebounds," said Love in the postgame. "I didn't even know I had (43) until after the game. I was just trying to get us back in the game, by any means."
Timberwolves head coach Rick Adelman was rather succinct when discussing his franchise player.
"(Love) played his tail off and he kept battling," said Adelman.
Pro teams, ultra-conservative by nature, tend not to celebrate postseason berths until the league mathematically confirms it. But as independent observers here, there's no harm -- or tangible consequence -- in projecting that 39 wins should be enough to clinch a playoff spot in the East.
Sitting at 25-21 and quietly boasting the East's third-best record, obviously the Hawks have grander plans than simply reaching the postseason -- or advancing into the second round.
But we'll have plenty of time later to break down Atlanta's chances of securing home-court advantage in the quarterfinal round.
Instead, today's focus resides with the seven clubs currently occupying the 6-12 slots in the East standings (entering Saturday) -- Washington (22-23), Brooklyn (20-24), Charlotte (21-27), New York (19-27), Detroit (18-27), Cleveland (16-30) and Philadelphia (15-32).
For the above teams to reach the, ahem, hallowed 39 mark, here are the rest-of-season requirements for the Wizards (17-19), Nets (19-19), Bobcats (18-16), Knicks (20-16), Pistons (21-16), Cavaliers (23-13) and 76ers (24-11).
Looking at the numbers, it's hard to imagine two or more clubs actually meeting the plausible, but still-ambitious goals from above, meaning that Atlanta -- which has 21 games over the next 48 days -- could hit the pseudo-magical 39 mark by March 21 (home game against New Orleans).
On one hand, it seems preposterous that three below-.500 teams could make the playoffs; but it's not without precedent -- at least in the East.
Dating back to the 1991-92 season, the Nets (40-42), Pacers (40-42) and Heat (38-44) all reached the postseason with deplorable records.
---